The movie's trailer offers some surprisingly fresh new looks!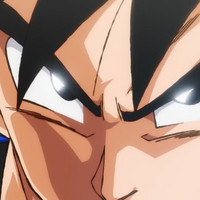 Dragon Ball is a cultural icon to a degree that arguably surpasses any other anime ever made. Though for quite a while we had no new major material created, especially in long form TV format, its enduring popularity has been sustained by countless spinoffs in any medium imaginable and the simple fact that the series has timeless charm. Generation upon generation have gotten into anime via Dragon Ball and, rather than simply acting as a gateway, fans just can't get rid of their fond feelings towards this franchise. Any new entry in the series generates hype by virtue of existing, but how do you keep an omnipresent title still fresh? There are only so many stronger foes and colorful transformations you can throw at the audience to make them excited, even if in the end they'll end up falling for the allure of Goku punching someone very hard.
The upcoming 20th Dragon Ball movie seems to have found a solution to this conundrum. If you're only now hearing about it, you might be questioning whether yet another film revolving around Broly's character really is much of an innovative formula for this franchise, but ever since the first teaser it's been obvious that we're dealing with a bit of a revolution. The person leading this aesthetic renewal is Toei-affiliated animation star Naohiro Shintani, whose tremendous skill can be summed up by the fact that he's almost entirely dedicated to theatrical projects. Though this is Shintani's first major design gig, his work on this movie already feels like a natural extension of his animation output: a preference for attractive rounder forms that are very motion-friendly and a wide range of expression. The very first promo oozed with all that new personality, from Goku's joyous warm-up to the looser, stunning teases of action.
If someone was still unconvinced that first video might not be representative of the movie's quality, the recently released trailer put those worries to rest. Shintani's approach had already received the blessing of ace animators all over the industry, from Yoshimichi Kameda (the propulsive action star that carried many of Fullmetal Alchemist Brotherhood's highlights, more recently known as Mob Psycho 100's character designer) to his own seniors like Yuki Hayashi (one of the pillars behind the unique Kyousougiga, currently contributing to the likes of My Hero Academia). Unsurprisingly, the reception within the studio has been similarly positive, especially among the artists who value the possibilities of animation above all else. Ryo Onishi is offering the same kind of intense exaggeration he applied to the first teaser, whereas Naoki Tate's brief contribution to the trailer is already enough to show how at ease he feels with designs like this – that split second reaction feels naturally uncomfortable in a way that the previous rigid, almost action figure-like design mentality wouldn't have allowed.
This new mindset is also likely to attract outstanding animators who aren't among Dragon Ball's usual assets; Hiroki Morimune, one of Toei new movie production stars, seems like a given, perhaps leading a few more of the studio's astonishingly talented youngsters. The change in mentality is so stark it wouldn't be all that surprising to also see the return of idiosyncratic animators like Tatsuzou Nishida to Toei, as he was suspiciously missing from his pal Mamoru Hosoda's new film and this much more stylized take on Dragon Ball fits him like a glove. Sky's the limit when it comes to this production's possibilities!
But what about all the fans who enjoy Dragon Ball best when it looks imposing, highlighting that impossible strength the characters are supposed to have? The extensive contributions of fandom darling Yuya Takahashi prove the versatility of new aesthetic; his sturdy, detailed animation is all over the trailer, impactful in motion and damn cool when you stop to take a look at it. How come his work is so well implemented when in theory it's antithetical to Shintani's sleek design work, prone to prioritize motion over detail and even drop most shading? I believe the answer goes beyond the technical aspect: we're simply more used to seeing anime with stylized animation-friendly designs like these being reinterpreted in different ways depending on the animator in charge, even if it's not a form they naturally form into – when your entire design philosophy is imbued with freedom, a more diverse aesthetic simple feels right. This explains why people who usually prefer consistent visuals are for the most part quite happy with how this movie is shaping up.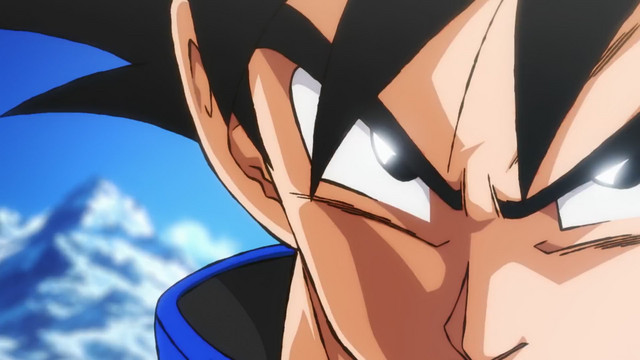 Of course, animation isn't all that's on track to change. It's already being accompanied by a much cleaner aesthetic in general, with more appealing auras that aren't as obstructive and overbearing. Even the 3DCG work, while technically not all that impressive, is being integrated better thanks to the hand drawn effects that go alongside it and the application of the same textured effect that they put over the hand drawn lineart. What's most important, however, is the fact that director Tatsuya Nagamine is now working with fewer restraints. His arrival to the production of Dragon Ball Super for the Universe Survival arc caused an immediate, very noticeable change from episode 77 onwards, with a switch in tone he wanted to convey starting with the bleaker visuals. But since he was working with other people's assets, he couldn't quite achieve what he had in mind. Now that he's been allowed a clean start though, the situation is different; the new trailer already offers glimpses of the atmosphere he can imbue the movie with, especially when it comes to his moody lighting and his depiction of exotic, inhospitable alien settings. He's notoriously fond of outer space, so don't be surprised if the film builds up to some truly interplanetary fist-fighting. Plenty of reasons to get pumped for the film!
What do you think of the Dragon Ball Super: Broly trailer? Are you excited for the new movie? Let us know in the comments below!
All images ©BIRD STUDIO/SHUEISHA, TOEI ANIMATION
---
Kevin Cirugeda is one of the founders of Sakugabooru and an editor and writer for the site's sister blog, Sakugablog. You can find him on Twitter shouting about children's anime, Messi (sometimes), and sakuga memes at @Yuyucow.