What's the best thing to snack on when slaying enemies? Duh, cookies!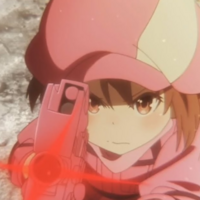 I think most people weren't expecting Sword Art Online Alternative: Gun Gale Online to be anything different from Sword Art Online, but on the whole, we've been really surprised! For fans of the original series, it's more feel-good content with cute characters. For people who weren't fans of the original series, it's been a revelation - an MMORPG anime done right. And me? Well. At the first sign of food, I was hooked. What else is new?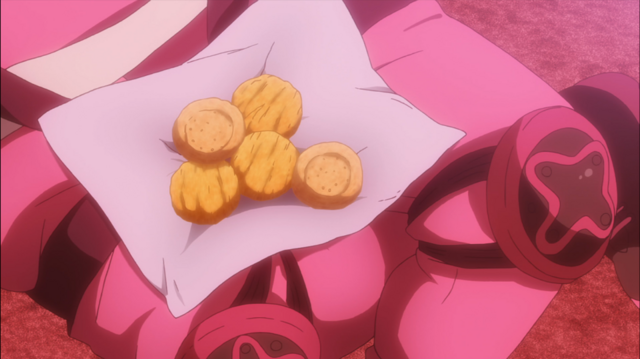 My favorite character in Gun Gale Online is LLENN, and, more specifically, I love how she stops in the middle of her gun fights to snack on tea and cookies. How cute! How wholesome!
Honestly, I feel like I'm in the middle of a battleground myself. When I first filmed this recipe, I was struggling to get myself prepared for my month long vacation. Now that I'm back, school is getting started, which means that I have a to-do list a mile long that's giving me deep anxiety. I have to write lesson plans and talk to co-workers and go to meetings (endless meetings) and decorate my classroom and memorize student names. If it sounds exhausting, I am here to tell you that it is, and it NEVER STOPS. Just like LLENN's battles. Except... there is a subtle and distinct difference.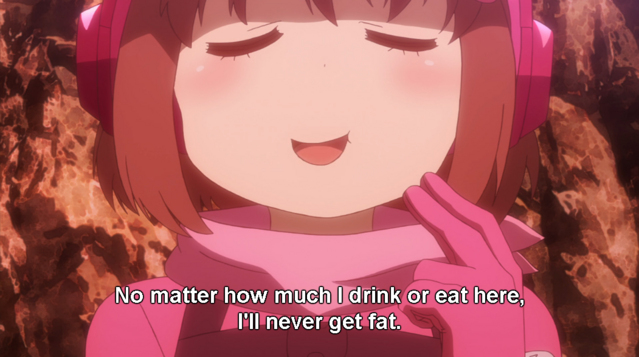 That difference is that LLENN takes some time for self care. And, in a world where she doesn't have to worry about weight gain, that means eating cookies. This is amazing. Honestly, it's the best reason to be in a real virtual MMORPG. It's so inspiring, I decided to make some cookies for myself, along with a steaming cup of tea. This is self care I can get behind.
These cookies are simple. Japanese deserts in general tend to be much less sweet than what you find in American bakeries, so I chose a more balanced recipe with the round rich flavors of butter and the little pop of sweetness to make for a simple and tasty shortbread cookie. These cookies are pretty hardy - they hold up well to travel (and battle, clearly), but pair exceptionally well with tea. They are the perfect snack to make to take a break, too. They don't take long at all to throw together, meaning that you can reasonably put on hold whatever it is you need to do to take some time for yourself.
Click to watch the video below to see the full process!
---
---
Ingredients for Shortbread Cookies
(Makes 10 decent sized cookies)
Recipe taken from here, directions altered slightly to suit the look of the cookie in the anime.
-1 cup flour
-1/4 cup sugar
-1/4 tsp salt
-1/2 cup butter, cold and cubed
---
To Make the Cookies
1. Preheat oven to 300 F. Whisk together flour, sugar, and salt.
2. Rub butter into the mixture until you get crumbs, and keep going until dough starts to stick together. Eventually, the butter should be incorporated enough that you can form it into a log. Wrap the log in plastic, and refrigerate for 30 minutes.
3. Take it out, and slice into 10 cookies. To decorate according to the anime, poke small holes through the cookie in a circular pattern. Place on a baking sheet lined with parchment paper, and bake about 10 minutes, or until edges begin to turn golden brown.
4. Cool slightly before serving with tea.
---