"Cruising the Crunchy-Catalog" looks at the lyrical 2012 theatrical anime film from director Hiroyuki Okiura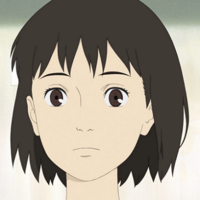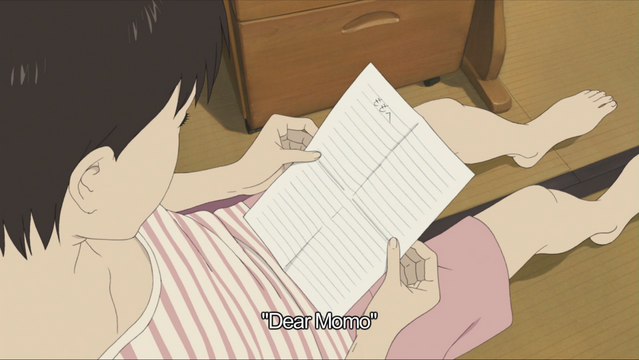 Message to Self.
Life can be tough enough without the additional stress of finding anime that suits your tastes, so "Cruising the Crunchy-Catalog" is here to be a guardian angel in your time of need. Each week we provide additional info and cultural context for a title in Crunchyroll's library in order to help fans decide whether or not they'd like to give it a try.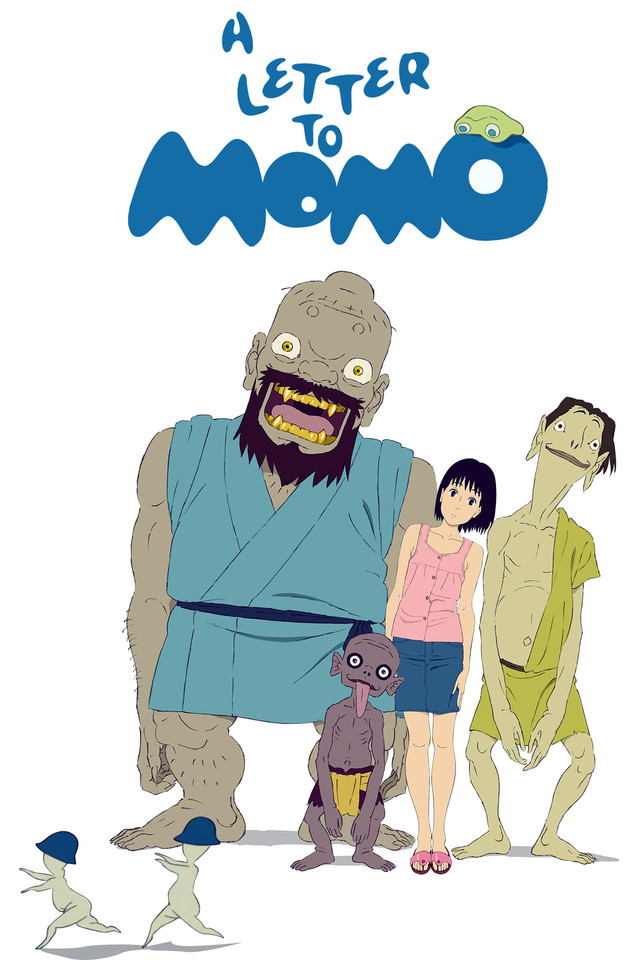 What's A Letter to Momo?
A Letter to Momo is an original theatrical anime film from 2012 that is written and directed by Hiroyuki Okiura (Jin Roh) and that features animation production by Production I.G (Ghost in the Shell: Standalone Complex). Crunchyroll describes the story of A Letter to Momo as follows: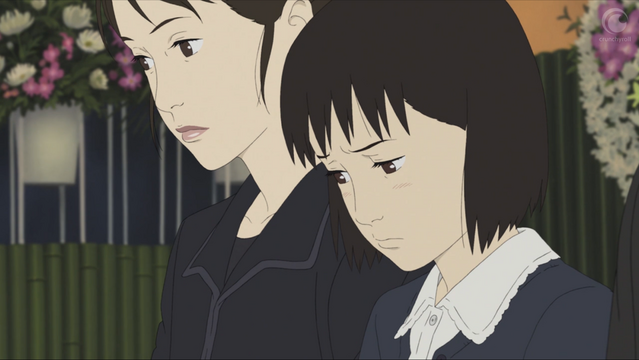 The last time Momo saw her father they had a fight - and now all she has to remember him by is an incomplete letter, a blank piece of paper penned with the words Dear Momo but nothing more. Moving with her mother to the remote Japanese island of Shio, Momo soon discovers three yokai living in her attic, a trio of mischievous spirit creatures that only she can see and who create mayhem in the tiny seaside community as she tries desperately to keep them hidden. But these funny monsters have a serious side and may hold the key to helping Momo discover what her father had been trying to tell her.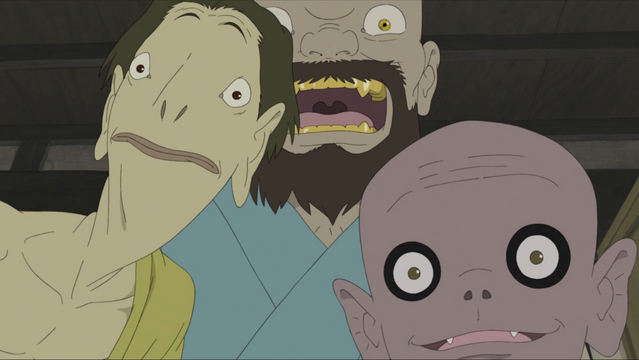 A Letter to Momo is a touching drama that uses the fantastical elements of ghosts and goblins to explore situations that are firmly grounded in the reality of the human experience such as the pain of losing a loved one, the anxiety of uprooting and moving to a new home, and the difficulty of adjusting to a new peer group.
Culture Shock.
When Momo moves with her mother to Shio Island, her world is turned upside down, and it's not just because she's experiencing small island life after living most of her life in the Tokyo metropolis. One way in which A Letter to Momo reflects this cultural dissonance is that the inhabitants of Shio Island speak a non-standard Japanese dialect, a detail that might otherwise be lost in translation.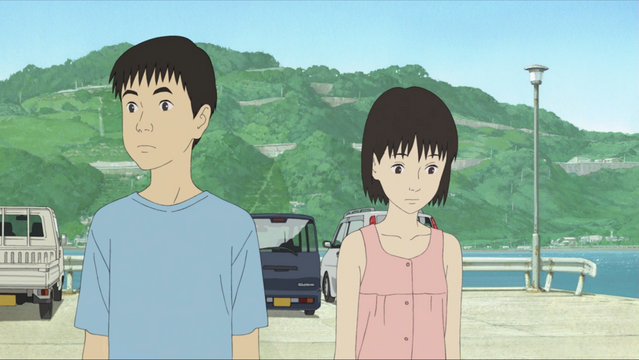 Another issue that the film addresses is Japan's negative population growth: as young people move to urban areas pursuing work and higher education, more rural areas (such as Shio Island) are left with an aging population that dwindles over time, to the point where unique cultural practices run the risk of dying out.
The relatively few children in Shio's age group, the general lack of big-city amenities (from convenience stores to on-call physicians), and the antiquated architecture of the town (including Momo's great-aunt's family home) all serve as subtle reminders of this problem. Momo's journey is not only a matter of dealing with her grief, but also of finding acceptance within her new community, and this struggle is aggravated by the goblins' casual thievery and ravenous appetites.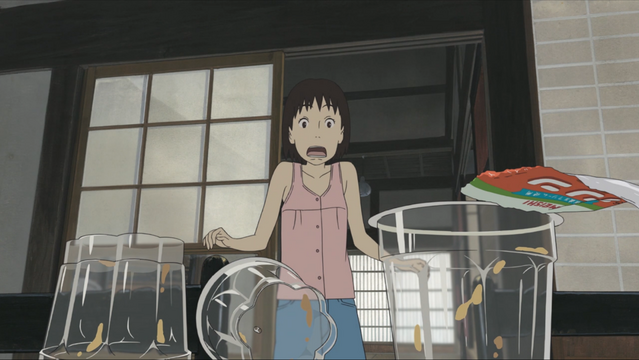 Attention to Detail.
One of A Letter to Momo's greatest strengths is the quality of its character animation, which maintains an impressive degree of realism even when dealing with fantastical creatures such as yokai. The film is filled with wonderful little moments that capture the tiny absurdities of everyday life, such as when Momo inchworms across the floor rather than standing up and walking to a new position.
While scores of artists and animators contributed to achieving this aesthetic, special credit goes to both director Hiroyuki Okiura and to former Studio Ghibli animator Masashi Ando, who provides character designs and animation direction for this film.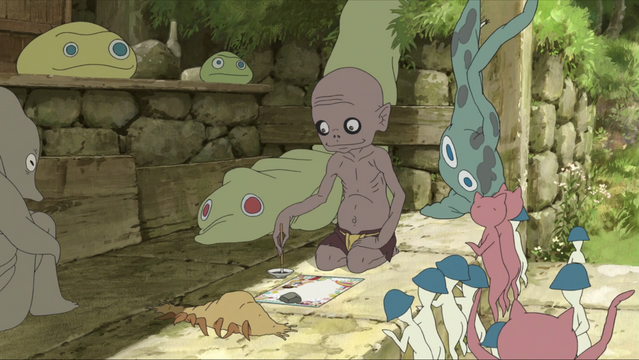 Visual Storytelling and Symbolism.
If the plot of A Letter to Momo seems straightforward and understated, that's because the film excels at both allegory and visual storytelling. For example, you can see Momo's progress in dealing with the loss of her father reflected in her posture: she spends most of the movie with her eyes downcast, but at the end of the film, she holds her head up high and interacts with people as an emotional equal.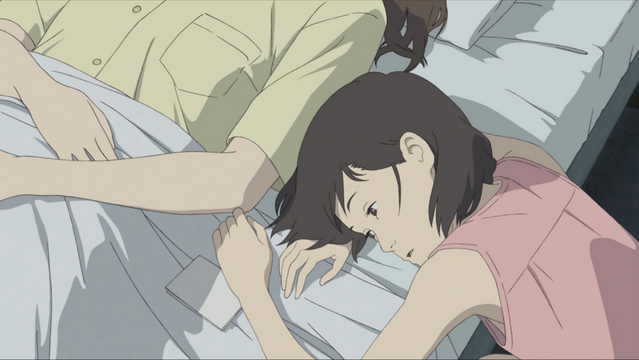 Similarly, the physical reoccurrence of Momo's mother's childhood asthma coincides with the feelings of grief that she thought she had left behind, while the typhoon that smashes into Shio Island is the narrative manifestation of the turmoil raging in Momo's heart. As both the writer and the director, Hiroyuki Okiura uses a deft touch, imbuing simple scenes and images with deeper, symbolic meanings.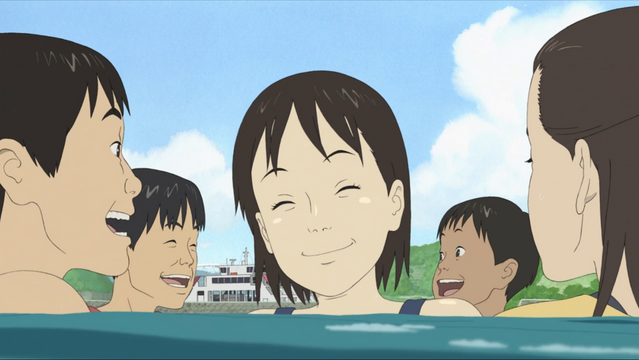 Heaven Sent.
Crunchyroll currently streams A Letter to Momo in the United States. The film is available in the original Japanese language with English subtitles. A Letter to Momo is also released on DVD and Bluray in North America by GKIDS, and the home video version also includes an English-dubbed version featuring the voices of Amanda Pace, Stephanie Sheh, Fred Tatasciore, and Bob Bergen.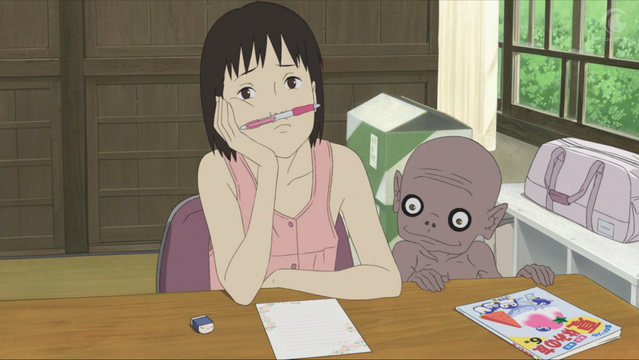 A Letter to Momo is a heart-warming and occasionally bittersweet film that focuses on the personal struggles of one family (and a trio of goblins) in order to speak to what is universal in the human experience. If you're in the mood for a moving drama with just a touch of the fantastical, and if the film is available in your area, then please consider giving A Letter to Momo a try.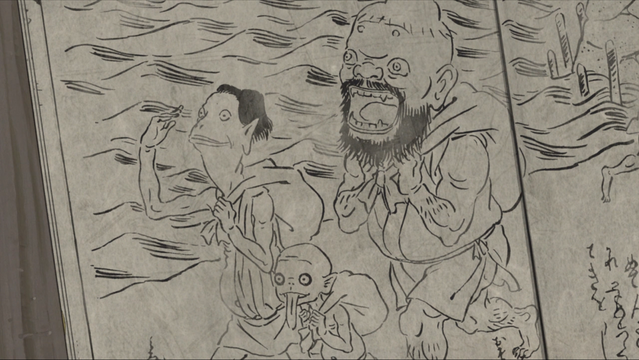 Is there a series in Crunchyroll's catalog that you think needs some more love and attention? Please send in your suggestions via e-mail to [email protected] or post a Tweet to @gooberzilla. Your pick could inspire the next installment of "Cruising the Crunchy-Catalog"!
---
Paul Chapman is the host of The Greatest Movie EVER! Podcast and GME! Anime Fun Time.