Whether you're a wide-eyed first-time convention attendee or on the big stage, conventions are always magical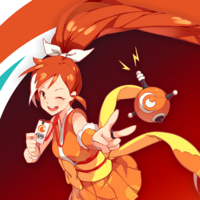 There's just... tons of people everywhere, it's crowded and loud and uncomfortable. Then once I'm out of the dealer's room or Artist's Alley or whatever, I gotta haul all my crap back to my room, and that's assuming I'm not also working the entire weekend on top of all that. It sounds rough, but... I'm not gonna lie, this is heaven.
I love conventions, and I'm pretty sure I always will. I love the crowds, I feed off the noise and energy. I love being out of town and getting to try all the good local food near the convention center, to be a tourist if I'm in a new town. Most importantly, cons are the best chance I get to see a bunch of my friends all in one place, and hype as hell for the same thing. I've been going to conventions since 2001, and I know I'm not gonna quit anytime soon.
When I was a young nerd, I had only seen glimpses of conventions--specifically Star Trek conventions--in Starlog magazine or in documentaries. I'd always wanted to go to one, but never had the chance. Moving to Japan, then Hawaii limited the events I was able to go to, but it was years later when I went to FanimeCon 2001 with my college anime club.
Despite my friend group being full of anime fans, I still felt like it was a small thing--scattered pockets of similar people all around the world, far removed from where I lived. Fanime wasn't even that big then, but seeing that many people in one space only a few hours from home, all into the same thing, was a game-changer for me. THESE WERE MY PEOPLE! Going to Anime Expo a couple years later hit me even harder--the massive crowds I now take for granted were absolutely mind-boggling for me then.
The next step was more than I'd ever expected.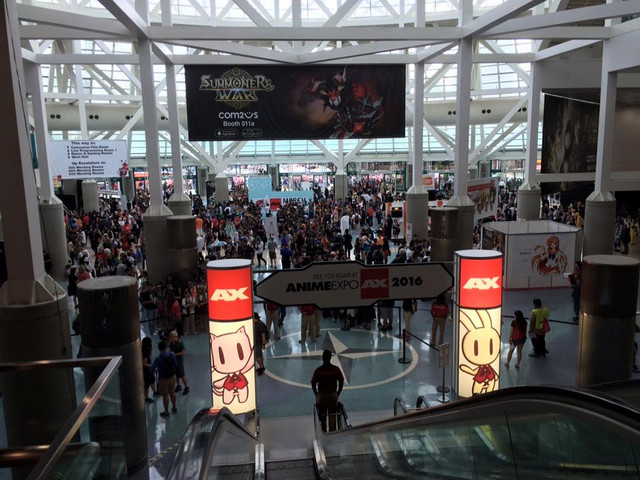 I've worked Artist's Alleys, I've helped out with friends' booths, but nothing prepared me for working Crunchyroll's booth at Anime Expo--a sea of people waiting outside the door, a non-stop barrage of fans with questions and requests and, yeah, a few complaints--but while it was exhausting, it was still invigorating.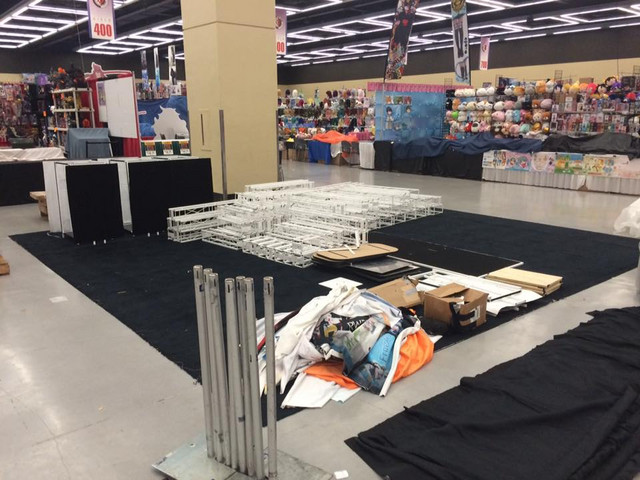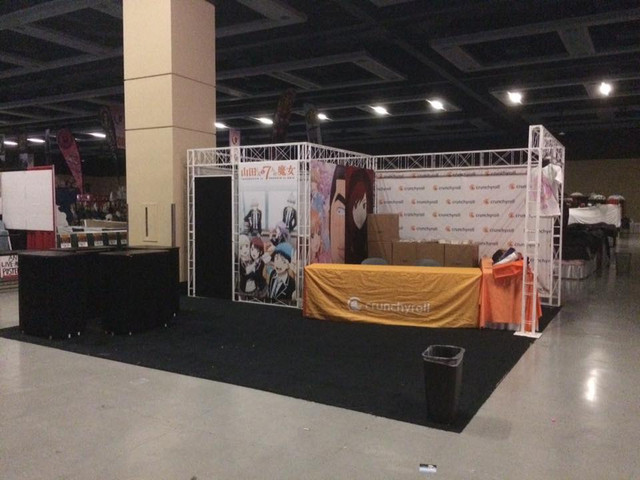 We were right next to Band-Maid's booth, and they left their TVs on overnight--those four songs are still stuck in my head
From building our booth in the dead of night in an empty dealers hall (thanks, Danika) to watching a crowd at our booth go absolutely bonkers chanting "CRUNCHYROLL! CRUNCHYROLL!" to some motherf**ker stealing our Gintoki cutout literally under my nose to hyping fans for new-season shows in Toronto and Montreal, working conventions gave me life like no other job had before. But to be completely honest, when I fully switched over to Customer Support and stopped doing cons, it was legitimately refreshing to step back and get to "just" enjoy conventions as an attendee.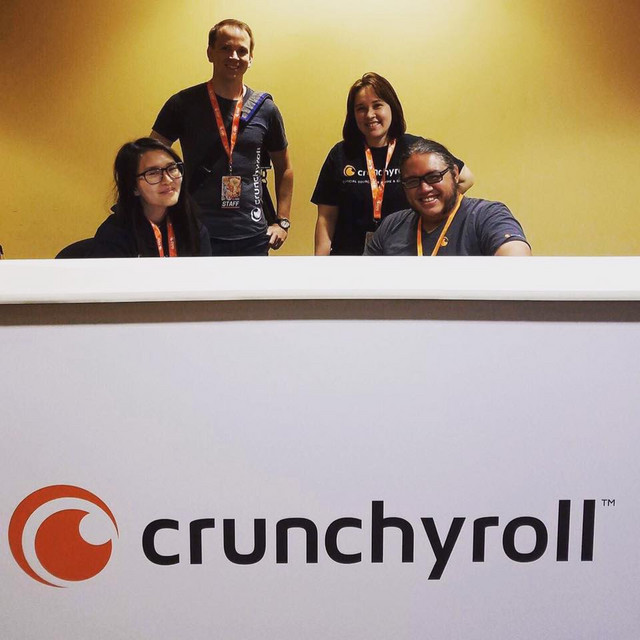 I'm equal parts surprised and proud that we pulled this off

Sure, I put together a Customer Service station at Crunchyroll Expo 2017, and gave my first personal panel: "Action as Storytelling," which is returning for this year's expo. And even after leaving CS and coming back to Crunchyroll News, I'm absolutely not done with cons--I made sure my old team will be helping everybody at Crunchyroll Expo 2018 as the new, full-service help desk, ready to point you in the direction of whatever you need or take a look at your account if it's acting up. I'll be there at Crunchyroll Expo too, on-stage with panels and guests and more.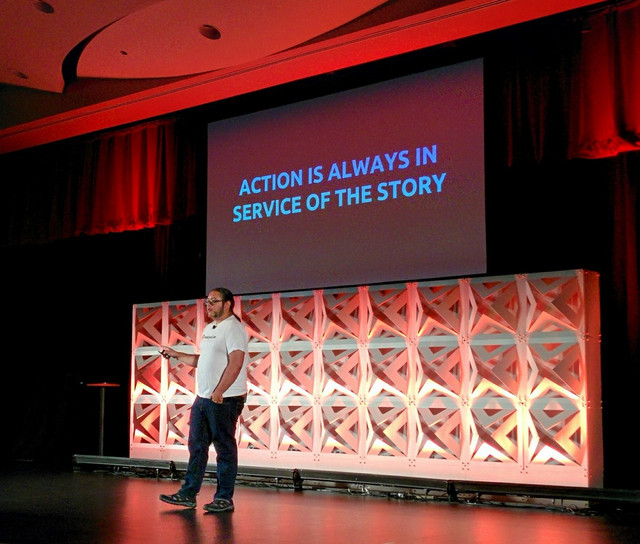 I've seen conventions from so many different angles, and yet the magic is still there for me. I see it in the eyes of someone setting up an Artist's Alley table for the first time, ready to show the world what they've got. I see it in the cosplay group, proudly standing together as they pose for photos from passersby. I see it in the person who's found that unexpectedly rare item in the dealers hall for an absolute steal of a price, bringing their treasure back to their hotel room like a dragon guarding its hoard, to the fans who just let it all out and be as anime as they want in public. We all have very specific, personal things we go to cons for, but that electricity of excitement carries over to everyone, with thousands upon thousands of silent shouts of "THESE ARE MY PEOPLE" from the opening ceremony all the way to the ride back home.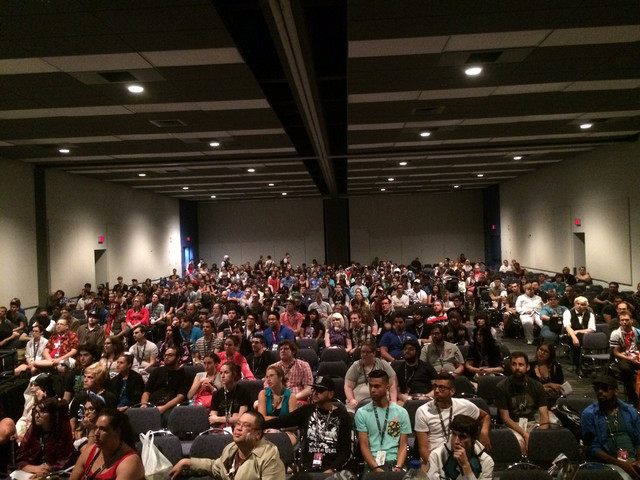 What makes you love conventions? What are some of your craziest, or coolest, or most heartwarming con moments? Sound off in the comments and let us know!
-------
Nate Ming is the Features Editor for Crunchyroll News and creator of the long-running Fanart Friday column. You can follow him on Twitter at @NateMing.