Learn which exciting premieres you can look forward to at CRX!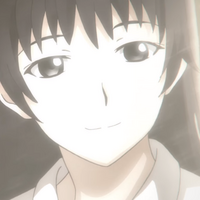 Crunchyroll Expo is just around the corner, and there's plenty to look forward to. We've got panels, special guests, new announcements, and today's topic: world premieres. CRX is hosting four new anime premieres that you won't want to miss! Beyond the guests and panels, attendees also have the privilege of getting to watch these shows before anyone else, which is yet another reason to go! Getting to watch them so early is a real treat, especially since some of them won't even be airing in Japan for months.
From heady sci-fi to nightmarish horror, from spin-offs and continuations of old favorites to all-new stories and characters, Crunchyroll Expo's premieres have something for everyone. There are even a few new Crunchyroll coproductions for fans to get excited about! Here's the rundown.
RErideD – Derrida, Who Leaps Through Time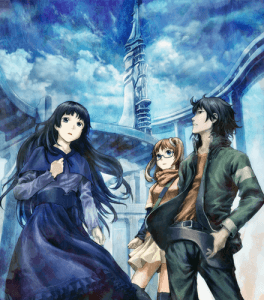 Based on the trailer alone, RErideD is already set to be a exciting sci-fi thriller, but that's not all it's got going for it. It features character designs from the famous Yoshitoshi Abe, known for mind-bending sci-fi like Serial Experiments Lain and Texhnolyze, and is being directed by Takuya Sato, who also directed the excellent Steins;Gate anime. With such a strong staff and premise, RErideD has the potential to be a smart and intense series for any fans of sci-fi.
Double Decker! Doug & Kirill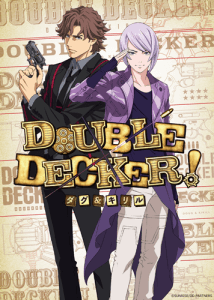 It's been seven years since the acclaimed Tiger & Bunny first aired, so Double Decker is going to be a treat for anyone craving more of their favorite superheroes. While we don't know much about it, Double Decker is going to be a buddy-cop show and is being made as part of a new Tiger & Bunny animation project. A lot of the show is still a mystery, but this is one that Tiger & Bunny fans shouldn't miss out on!

The Rising of the Shield Hero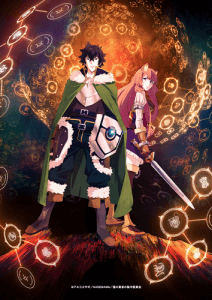 Isekai fans are also in for a treat with the premiere of The Rising of the Shield Hero. Featuring music by the amazing Kevin Penkin and animation from the studio behind Made in Abyss, Shield Hero is undoubtedly going to be a real feast for the eyes and ears. Combine that with a strong hook in its main character, who has to work his way up from the bottom rather than starting strong, and Shield Hero set to be the perfect show for anyone craving more isekai.
Junji Ito Collection Episode 13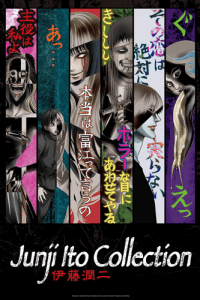 If there's one person who defines the world of horror manga, it's Junji Ito. His horrifying monster designs and genuinely unsettling stories have made him a legend in the genre. While Junji Ito Collection has already adapted several of his stories, fans of the adaptation won't want to miss this premiere: episode 13 is adapting the award-winning 1989 manga Tomie. If the idea of a mysterious immortal who drives men to fall in love with her and go insane catches your interest, you owe it to yourself to check this one out.
And that's everything! With such a variety of shows premiering, CRX is going to have a little something for fans of all tastes. Which of these are you looking forward to the most? Leave a comment below to let us know!
---
Skyler has been an anime fan since he first saw Naruto on Toonami in 2005. He loves action shows and strong character writing, and finds writing about himself in the third person awkward. Read more of his work at his blog apieceofanime.com and follow him on Twitter at Videogamep3.