Action? Adventure? Slice of Life? VRV has something for everyone!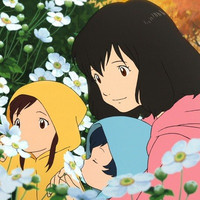 There's a lot of anime here on Crunchyroll, but there's even more out there on VRV! Personally, I find it exciting to log on and look at the seemingly endless options ahead of me for what I can watch next. However, there are probably some out there who might think it a little daunting. Maybe you don't quite have the time right now to invest in a few seasons of a show. Maybe you're in the mood for something shorter than that, like a movie, perhaps. If that's the case, you're in luck, because VRV has plenty of anime movies out there to choose from! If you're looking for some quick recommendations, here are some of my favorite must-watch anime films on VRV: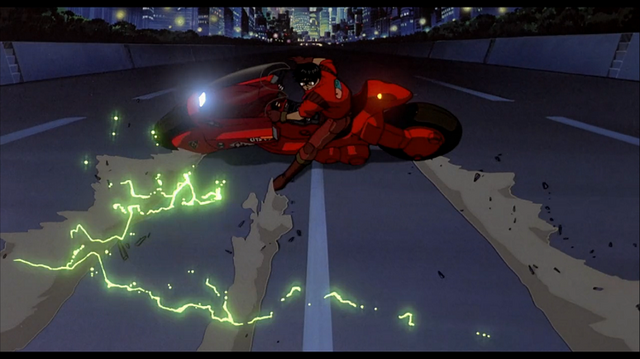 Do you love intense action, brutal violence, and breathtaking animation? If so, you can't go wrong with a classic like Akira. This seminal cyberpunk thriller centers around the relationship and rivalry between Kaneda, a hot-headed biker gang leader, and Tetsuo, a frustrated young boy with phenomenal psychic powers. Set against the backdrop of a dystopic post-war Neo-Tokyo, these two duke it out for the fate of the city. Akira not only made its mark on the anime industry in Japan, but also across the entire world. Its stunning visuals and violent narrative stunned audiences around the world and introduced a wealth of new people to the sprawling world of anime. Watch it again (or for the first time!) on VRV today!
Night on the Galactic Railroad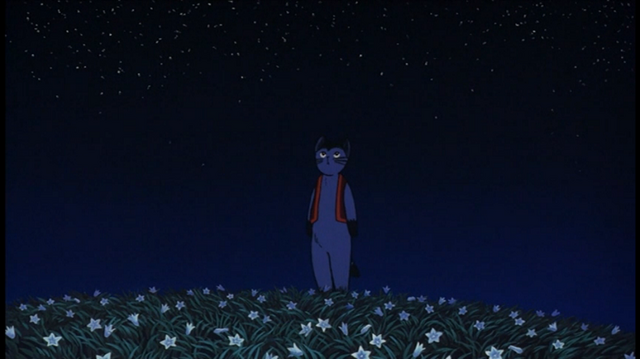 If you're in the mood for something more quiet and thoughtful, Night on the Galactic Railroad has you covered. Based on an early 20th century novel, this 1985 film focuses on a young cat named Giovanni. Born into a young family with a sick mother and a father on a journey far from home, he finds himself ridiculed and isolated by his peers. However, on the night of his village's annual star festival, a mysterious train appears, which he boards along with a kind classmate named Campanella. On this train they take a across the universe. This classic film offers meditative ruminations on, life, death, philosophy, and history that have tugged at the heartstrings of audiences for decades since its release.
Mamoru Hosoda's Catalogue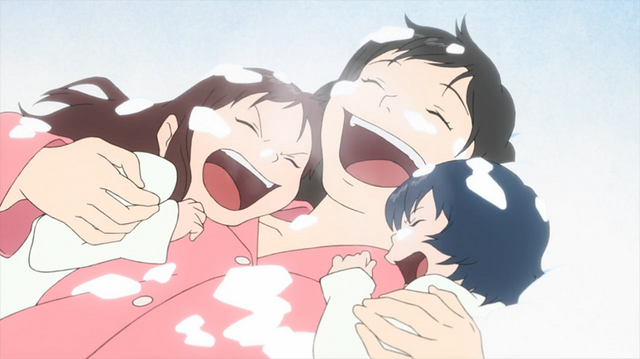 It's tough to recommend one without the others, so why not watch all four of Mamoru Hosoda's movies on VRV? In the Girl Who Leapt Through Time, a high schooler named Makoto manages to cheat death and optimize her life when she suddenly gains the ability to leap back in time, but not without unintended consequences. In Summer Wars, a young programmer unwittingly finds himself fighting against a rogue AI over summer vacation. In Wolf Children, a human named Hana falls in love with a wolf man and struggles to raise their children when he unexpectedly passes on. Finally, in The Boy and the Beast, a homeless kid stumbles into a world populated by beasts and is adopted by an apprehensive bear-man. While these may all be separate films, they're all tied together by the common theme of family. Whether you're in the mood for big families, small families, or found families, there are no better films to watch than these!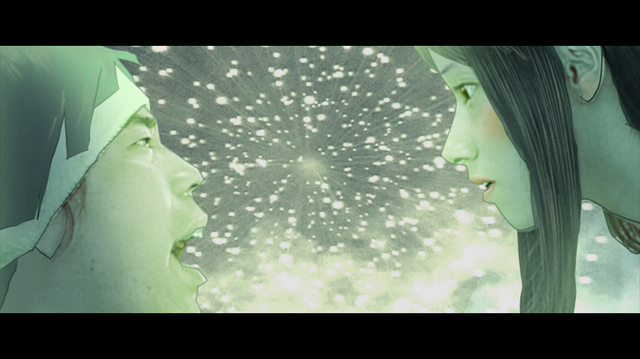 Wanna watch something just a little more...out there? Well, you can't go wrong with something from Masaaki Yuasa! The feature film directorial debut of the man who would go on to direct Kaiba and Devilman Crybaby, Mind Game is a wild ride from start to finish. This star-crossed love story focuses on an aspiring manga artist named Nishi and his childhood crush Myon, who is engaged to someone else. One fateful night during a quiet meal, they're accosted by yakuza and Nishi is killed. Nishi's sheer will to live convinces God to give him a second chance, which Nishi grabs by the horns and rides like a wild bull. Mind Game is an inventive trip from start to finish seamlessly blending multiple animation styles such as 2D, 3DCG, and still life photography together to create a three-course feast for the eyes!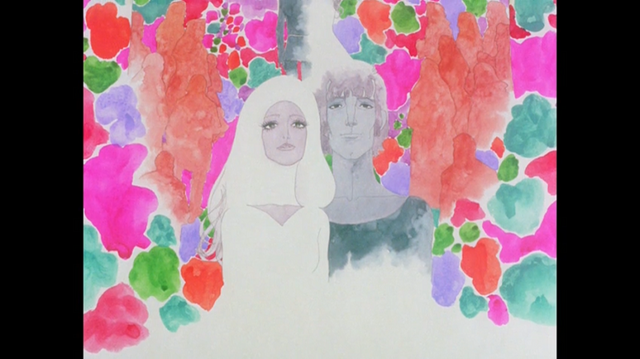 Looking for something like nothing else out there? Belladonna of Sadness might just be the film for you! Based on the 19th century historical collection Satanism and Witchcraft, Belladonna of Sadness follows the story of Jeanne, a peasant woman in medieval France. After being assaulted on her wedding night by the village clerics and spurned by her newlywed husband Jeanne, she makes a deal with the devil to become a witch and take her revenge. This unsung jewel of underground animation was the final entry in the adult-oriented Animerama films conceived by Osamu Tezuka and is one of the last productions by the original Mushi Productions studio he founded. From start to finish, Belladonna of Sadness is a violent and psychedelic piece of adult erotica without compare. Over four decades after its release, it's finally found its way onto our screens on VRV!
The Kingdom of Dreams and Madness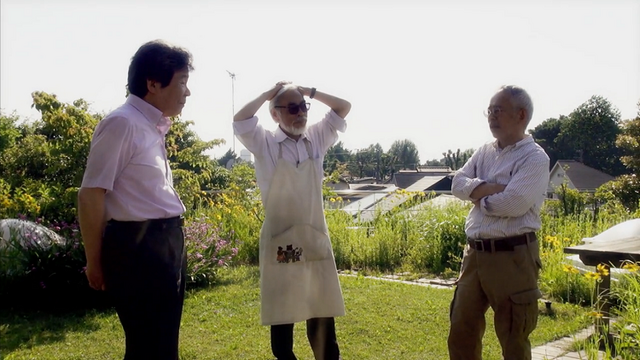 While it may not technically be an anime film, I would be remiss to not include a fantastic documentary about anime production on this list. The Kingdom of Dreams and Madness is a 2013 documentary following legendary director Hayao Miyazaki throughout the production of the Wind Rises leading up to the sudden announcement of his retirement afterwards. This heartfelt film provides a rare look into the inner workings of one of animation's most world-renowned studios and the illustrious creators that work there. While the film centers primarily around the daily life of Hayao Miyazaki, viewers will also get to know names such as his frequent producer Toshio Suzuki, close friend and collaborator Hideaki Anno, and also the talented late Isao Takahata. The documentary was put together and released years prior to his recent passing, and both his presence in the film and the way in which his peers regard him gives this documentary an even heavier emotional weight. After watching all of the fantastic anime films listed above, be sure to not only take the time to learn about the way in which anime movies are made, but also honor those who make it.
How's that? See anything you like on there? Didn't see a name you were looking for? Fret not, there are plenty more fantastic anime films where these came from out there on VRV. So go ahead, get on there, find your favorites, and find some new favorites while you're at it. You won't be disappointed!
---
Danni Wilmoth is a Features and Social Videos writer for Crunchyroll and also co-hosts the video game podcast Indiecent. You can find more words from her on Twitter @NanamisEgg.