Meet the stellar English cast of My Hero Academia at Crunchyroll Expo!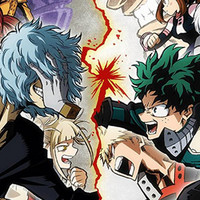 BREAKING NEWS: Crunchyroll Expo is a week away! It'll be here before you know it! Get ready for three days of exhibits, movie premieres, exciting panels and guest appearances by some of the most well-known personalities in not only the US, but Japan as well! We'll have the best of what Japanese animation and pop culture has to offer, not to mention exclusive events never before seen at any other anime convention. On September 1-3, join us to celebrate your love for anime, manga, gaming and more!

From now until Crunchyroll Expo arrives, we'll be taking some time to talk about some of the amazing guests that you'll be able to meet. Today's feature is on the English voice talents of My Hero Academia that will be joining us at Crunchyroll Expo!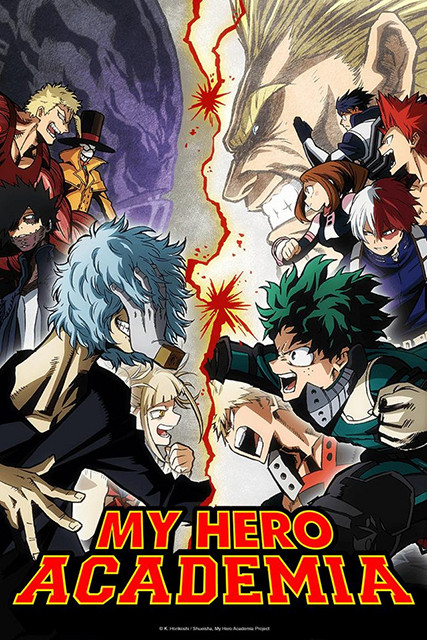 It's no secret that we here at Crunchyroll are huge fans of My Hero Academia, and we're pretty sure that many of you are as well! So what better way to celebrate the love and popularity of this great show than to meet some of the English cast behind characters like Deku, Bakugo, Momo, and Ochaco! At Crunchyroll Expo, you'll have a chance to meet Justin Briner, the voice of Deku, Luci Christian, the voice of Ochaco, Clifford Chapin, the voice of Bakugo, and industry veteran Colleen Clinkenbeard, the voice of Momo! We have a slew of activities and panels where you can meet them, and keep an eye out for autograph session announcements so you can walk away with a signature from your fave actor!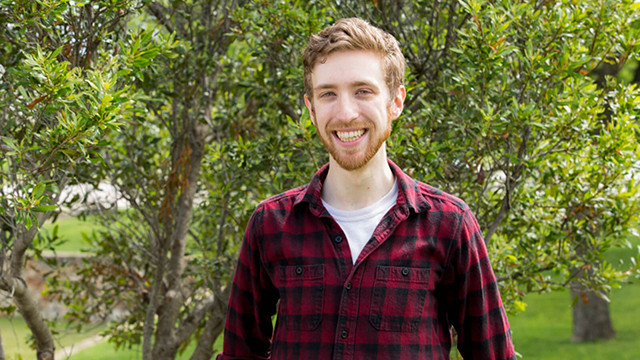 Justin Briner, the voice of Deku, is actually a relative newcomer and breakout star in the voice acting business, getting his start in 2015 as Teu in Yona of the Dawn. Since then, he's gone on to play numerous other roles, and his depiction of the spunky protagonist Izuku "Deku" Midoriya has won over many fans! His appearance here at Crunchyroll Expo will give you a chance to listen to what he has to say and pick his brain a bit during his panel on Saturday, "Justin Briner - From Rookie to Pro Hero: Adventures of a New Voice Actor" at 10:45 AM in Grand Ballroom 220. Justin has also appeared in Space Patrol Luluco as Nova, in Danganronpa 3: The End of Hope's Peak High School as Ryota Mitarai, and in Seraph of the End: Vampire Reign as Mikaela! Anime isn't the only thing Justin's voiced, he also appeared in games, including voiced roles in Dust: An Elysian Tale, SMITE, and horror game DreadOut. If you're curious about what he does aside from voice acting, Justin is also a singer, and he's a huge Hearthstone fan! When you meet him at Cruchyroll Expo, be sure to ask him about how he feels about his voice acting career, and maybe for some Hearthstone tips!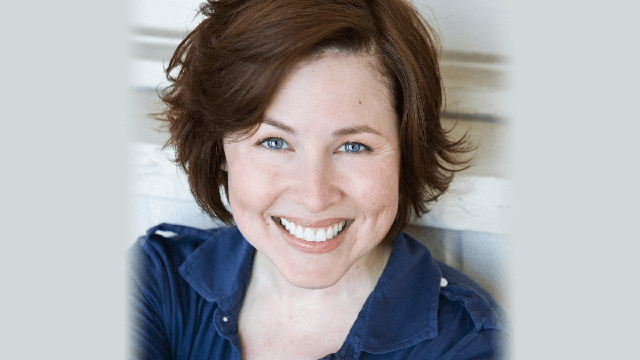 The voice of everyone's favorite heroine Gravity Girl Ochaco, Luci Christian, is also going to be joining the fun at Crunchyroll Expo! She'll also have an interview panel on Saturday, "An Interview with Luci Christian" at 10:45 AM in Lower Level Room LL21, so drop by if you want to hear Luci talk about her illustrious voice acting career, starting in 1999 as Colleena in Those Who Hunt Elves! Luci has performed many roles such as Nami in One Piece, Honey in Ouran Host Club, Alois in Black Butler Season 2, and Medusa in Soul Eater, Hestia in Is It Wrong to Try to Pick Up Girls in a Dungeon?, and many more. Aside from voicing characters, Luci has also worked on ADR scripting for Funimation, and she's also an Audible book reader. Luci also has an MFA in Acting from LSU, so if you want to hear the insights of an industry professional with numerous roles, responsibilities, and a degree to back up her expertise, come by and listen to what she' got to say at her Crunchyroll Expo interview panel!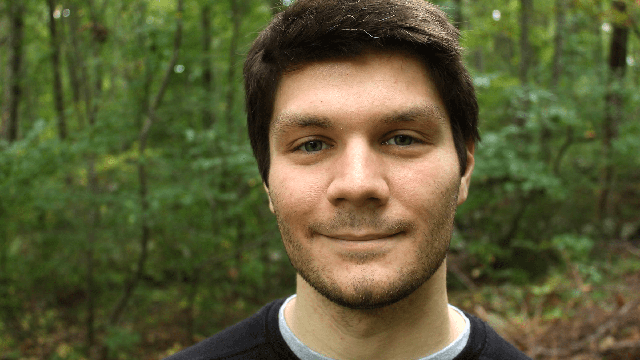 Clifford Chapin is another relative newcomer to the voice acting game, debuting in 2013 in both anime and videogames; Clifford even won the VNs Now Award for Best Male VA of 2013 for his role of David Sawicki in visual novel Yousei! Clifford has taken on the mantle of numerous characters, such as Connie Springer in Attack on Titan, Mikhail in Gangsta., Cabba in Dragon Ball Super, and of course, Katsuki Bakugo in My Hero Academia. Aside from voice acting, Clifford has also worked in television and film production, notably working for NBC Nightly News, and also spent time working at Marvel Entertainment's publishing branch. If you're interested in hearing what Clifford has to say about his role as everyone's favorite explosive spikey boy Bakugo, or about his experiences as a voice actor and other work, be sure to check out his panel at Crunchyroll Expo, " A Discussion with Clifford Chapin", in Lower Level Room LL20 at 15:45 / 3:45 PM on Saturday! Be sure to get your questions prepared, because we all know Bakugo isn't very patient!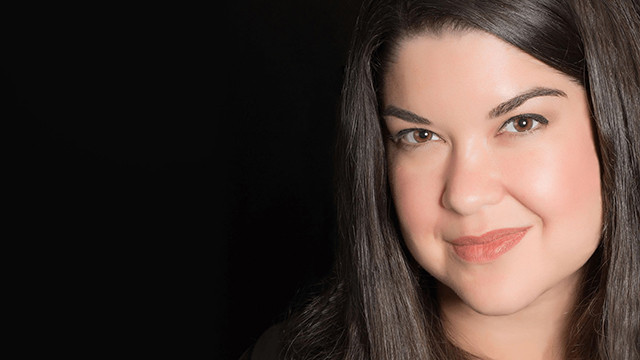 Rounding out our MHA guests, fan favorite and industry veteran Colleen Clinkenbeard, voice of Momo Yaoyorozu, will be joining us at Crunchyroll Expo! Colleen has played numerous popular roles since her start in 2004, including Riza Hawkeye in Full Metal Alchemist, Marie in Soul Eater, Noriko in Summer Wars, Scanty in Panty & Stocking with Garterbelt, Scarlet in Space Dandy, and many, many more! Colleen is also an ADR director as well, working on My Hero Academia, Full Metal Alchemist, STEINS;GATE, and more! Colleen has over 300 roles in anime and videogames, including Lilith, Tannis and Captain Scarlet in the Borderlands series. And her credits don't stop there! Colleen is also producing the My Hero Academia dub, meaning if you want to hear from someone who is behind the scenes and the mic, Colleen is the woman to turn to! Be sure to check out her panel, "Conversation with Colleen Clinkenbeard", on Saturday at 18:05 / 6:05 PM in Grand Ballroom 220B, where you'll get to hear all about the various roles and responsibilities she's had in the anime industry. If you're curious about how voice acting works, you won't want to miss this panel!
If you want even more My Hero Academia fun, be sure to check out the panel on Sunday at 14:30 / 2:30 PM located in Grand Ballroom 220A. If you're a fan of the series, you definitely don't want to miss this panel to see what's in store! And if you're into cosplay, there's also a My Hero Academia cosplay gathering on Sunday as well hosted by Reizucosplays at 11:00 AM; check out the Facebook link for more information about that! Get ready to give your best PLUS ULTRA, and make sure your Crunchyroll Expo secure your badge before it's too late if you don't have one already!
Buy your Crunchyroll Expo 2018 tickets today!
Are you excited to meet the stars of My Hero Academia at Crunchyroll Expo? Let us know in the comments!
----
Nicole is a features and a social video script writer for Crunchyroll. Known to profess her love of otome games over at her blog, Figuratively Speaking. When she has the time, she also streams some games. Follow her on Twitter: @ellyberries