How Ayano became the new and dominant version of herself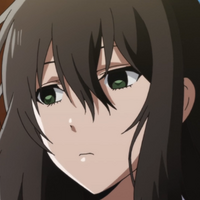 Here's a question for those who have watched the last few episodes of HANEBADO!: has Ayano become a villain? That answer depends on how you view her, the way she's been portrayed, and your personal subjectivity; to me, Ayano is not a villain. Sure, she's undergone a dramatic change from the beginning of the series, but there have been numerous outside influences to bring her to where she is today. From being forced into the badminton club, having numerous rivals come back to declare war on her, and having her absentee mother thrown in her face, it's no wonder Ayano doesn't care anymore and wants to shut down everyone in her path.
Ayano transformed to be tranquil, calm, and embarking on revenge against everyone that has put her in this position. One of the reasons she's changed is due to the way her previous opponents put her on a pedestal. Ayano was the child genius, daughter of a national icon, and dominating everyone in her path. Her opponents revere her as a god, a monster, and their final boss. As a child, that type of pressure can be incredibly alienating and with high school, Ayano was going to finally break free. However, she was dragged back in.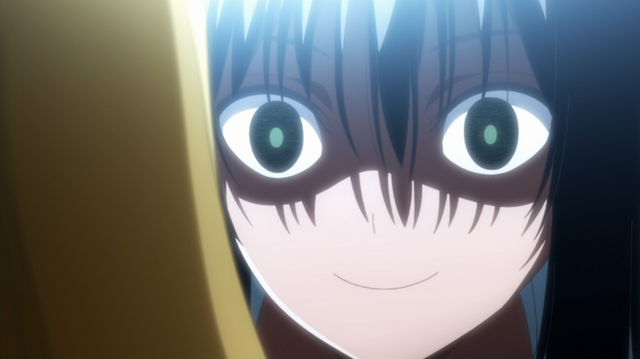 When we're first introduced to Ayano, she is tentative about joining a club and even tries tennis due to her close friend Elena, but the freedom of one racket sport traps her in an old familiar one. Despite multiple instances of not wanting to join, she's peer-pressured by Elena, Nagisa, and Coach Tachibana who just want her as a player. They don't try to understand why she doesn't want to join; they just want her skills. We even learn later on that when Ayano was dealing with her mom abandoning her, Elena never tried to ask what was wrong or see why she was upset. Ayano is surrounded by people who don't want her as a human, but as a commodity.
All of this culminates with Elena confronting Ayano at the Inter-High preliminaries. Elena tells Ayano that she doesn't like her new attitude and disrespectful nature. This is a scene made to make you empathize with Elena, yet HANEBADO! does it masterfully by not only turning it around on Elena, but also the viewer. The early parts of the series make you worry and sympathize with Ayano, but when she begins her turn, it tries to switch you to sympathize with Elena's worry. It's just not possible to have both. Ayano throws Elena's worry back in her face by telling her that she brought her to the club and her accusations are selfish, which is entirely true. It's hypocritical not only for Elena, but for viewers to see that she was forced back into badminton and then be upset that she's not being "respectful". Ayano has earned every right to be a jerk to a sport that has chewed her up and spit her out constantly.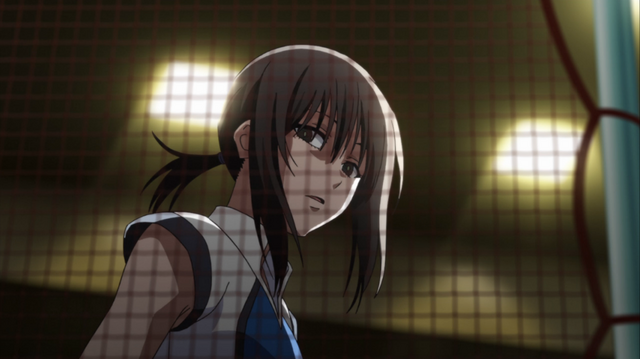 The downward spiral for Ayano begins fully after Connie brags about Uchika saving her and raising her when she'd left Ayano. It's cruel to see, especially after Ayano was beginning to find some enjoyment of badminton on her own outside of her mom's sphere of influence. It's not until her match with Kaoruko that we fully see the extent of the new Ayano. Kaoruko inadvertently brings out a darker side of Ayano by continuously taunting her with the fact that she beat her and giving her a handkerchief to "wipe away her tears or snot" after her inevitable loss. That match is a deep wound on Ayano's soul as it's that loss which makes Uchika leave. If there was ever a time for Ayano to begin her bountiful revenge, Kaoruko is the perfect opponent.
Sports such as badminton, where you're not teamed up with another person, are inherently selfish in nature. It's just you and your opponent out there. Despite Kitakomachi High being a team, if Ayano or Nagisa want to succeed, they have to do it with their skills. How they go about though, can be a bit tricky as these types of sports have clashes of skill, power, and performance, but also rely heavily on mental fortitude. Ayano versus Kaoruko is an excellent example of this as there are two different sets of mind games being played in this match.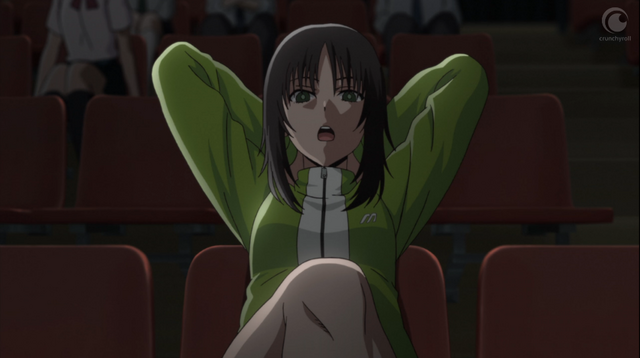 Kaoruko's gameplan is simple: crush Ayano and prove that she is the superior athlete. Ayano just wants to embarrass Karoruko. How do you go about attempting to win in that nature? Take your opponent out of their comfort zone and make them play your style, which is exactly what Ayano is able to do. It also helps that Kaoruko doesn't stick to her usual playstyle and goes out of her way to do more to beat Ayano, who in her mind, is a once-in-a-century talent. By amping up her defense—which is already her strong suit—and extending out rallies, Ayano is able to play a stamina game, forcing Kaoruko to tire out quicker and make more errors.
If that were it, then that match might seem pretty normal in the scope of one-on-one encounters. The first interval becomes the true turning point of the match as Kaoruko has begun to get some momentum and is lured into a false sense that Ayano is not the same player as she once was. Kaoruko is ready to break her down mentally, but it's Ayano who turns the tables by using Kaoruko's handkerchief to tie her hair up. The rest of the match is close on the score sheet, but what we see is Ayano eventually breaking Kaoruko down both physically and mentally. Ayano wins in straight sets and exercises that loss from her past, but ultimately it's just another victory. Kaoruko was "pathetic" and couldn't even take a set off of Ayano. The confidence of the final boss of badminton will continue to grow.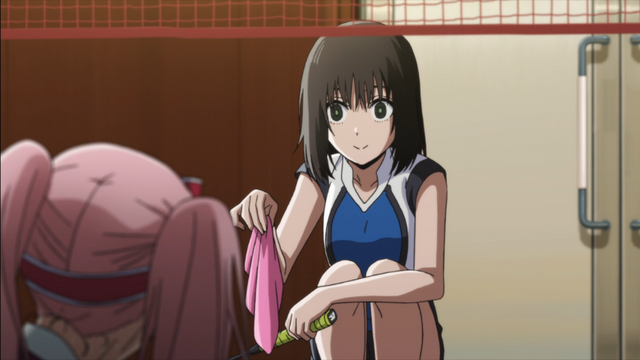 Ayano's next match is won via forfeit due to injury. The dichotomy of this is that while Ayano is cold to her opponent and automatically assumes the match is over, she's saving her opponent. The girl vocally confirms that she thinks she's pulled her hamstring. If she were to continue on, there is the potential for further injury and risking your athletic career. Ayano callously tells her she can't win in this state, which is true; the opponent would've been playing on one leg, if she could play at all. Ayano saves her opponent from herself, which can sometimes be the worst enemy for an athlete.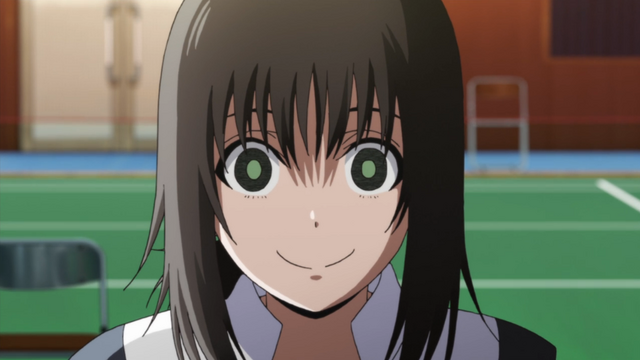 With Kaoruko off her radar, Ayano is left with Connie and Nagisa as the two who have egged her on from her past. By faking out Connie and acting bubbly and charming, Ayano is able to crush her when they play and display her disapproval of Connie's goal to become family. With the Inter-High preliminary finals being Ayano versus Nagisa, it's highly possible that this match ends badly for Nagisa. It wouldn't surprise me if Ayano attempts to target Nagisa's knee, similar to the Nagisa/Nozomi match. Would she go to the extent to end Nagisa's career? I'd doubt it, since she isn't that really as antagonistic as Kaoruko and Connie have been, but she was part of Ayano being forced back into badminton. Regardless, Nagisa is in the way of Ayano's goal of crushing everyone related to badminton in her path and she'll do whatever it takes to win no matter what.