A look at some of the best merch in the Crunchyroll Store!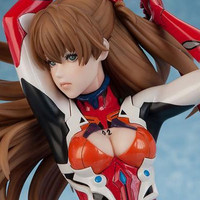 Gone are the days of having to hide that badass Naruto tee you got at a con under a thick sweater. Nowadays, everyone has embraced the way of the otaku—and that includes dropping a dangerous amount of money on some sweet, sweet anime swag.
Fortunately, if you're halfway through an episode of anime and get that itch to spend your rent money on figures or shirts, you don't have to venture very far! Crunchyroll has all your anime merch needs covered on our online store. So go ahead and ignore the little angel on your shoulder telling you to save your money, and peep a few of the hot items you can find in the Crunchyroll Store.
Kakashi Military Hoodie
$49.99 - View in Store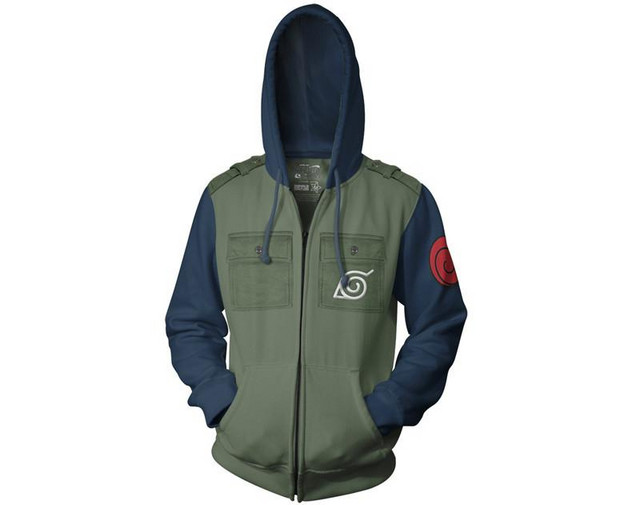 Yeah, Naruto might be cool, but where do you think he learned it all from? Jiraiya? His friends? Pffft. Naruto may be hokage now, but there's no way he's not grateful for everything he learned from Kakashi. And honestly? You could stand to show a bit of gratitude too by repping this military style hoodie modelled after Kakashi's get-up. Strut around with it on and you can start taking credit for teaching the hokage once upon a time.
Yuri!!! On ICE Yuri Katsuki Cosplay Track Jacket
$50.99 (currently on sale) - View in Store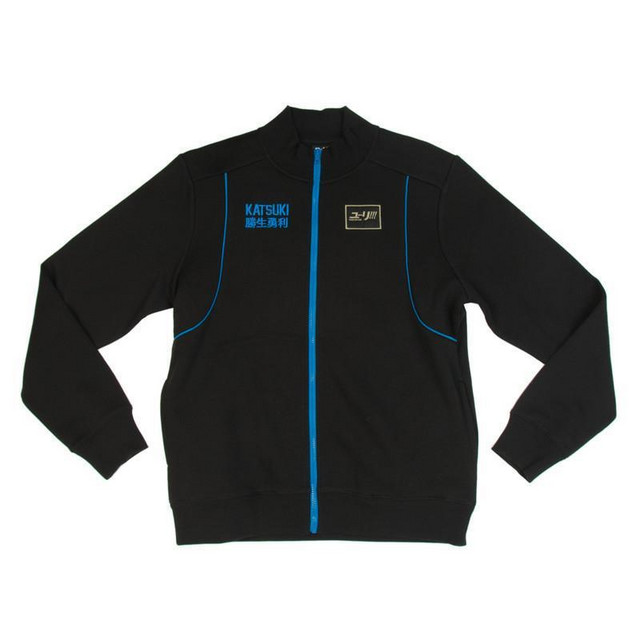 From what I'm told, Yuri!!! On ICE will never die, and you can solidify it's place as one of the most prolific anime to come out of the 2010s by donning Katsuki's track jacket on days that end in day. You might find yourself yearning to make history within minutes of putting it on, so we recommend buying a pair of skates and maybe booking a few figure skating lessons before adding this to cart.
Berserk Splattered Guts T-Shirt
$21.99 - View in Store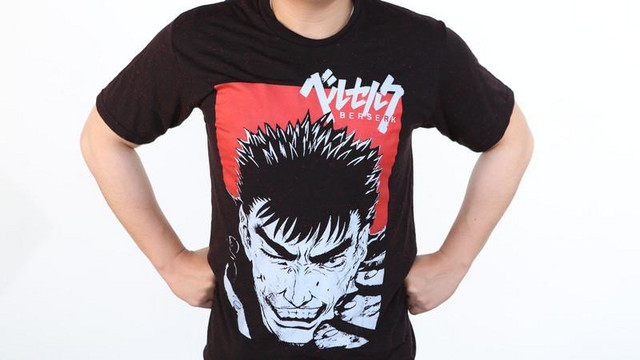 Tell me what, tell me what, tell me what you want. Actually don't, because I can guarantee this Berserk tee showing off Guts' signature smile will have you fetching your wallet in no time. You too can pay tribute to anime's greatest swordsman (don't @ me), so I don't know why, don't know why, don't know why you afraid of breaking out your wallet. You don't want to see what's on the other side of his sword, do you? It's up to you.
Sailor Moon Watch
$34.99 - View in Store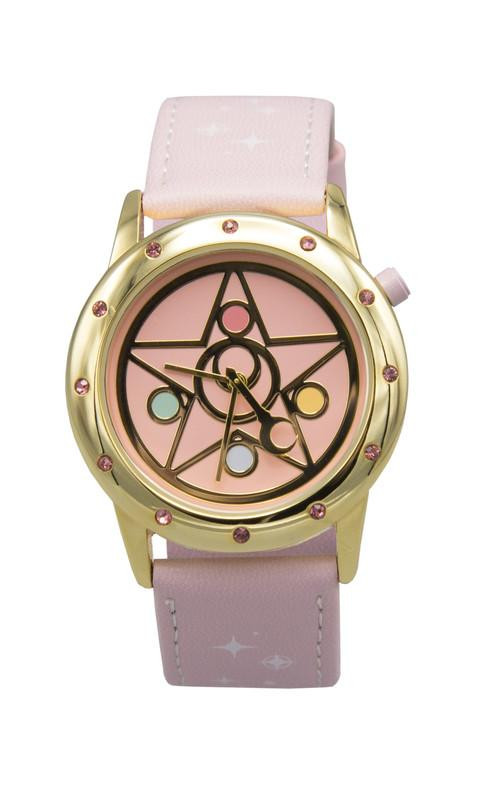 Ever fight evil by moonlight and lose track of time? What about winning love by daylight, only to notice the sun started to set? I know I have. Fortunately, this stylish and subtle Sailor Moon Watch will make sure you're always there to defend. The high gloss gold finish and pink crystals trailing the face solidify this not only as a decent piece of merch, but a pretty great watch all around.
Pokémon Striped Bi-Fold Wallet
$15.99 - View in Store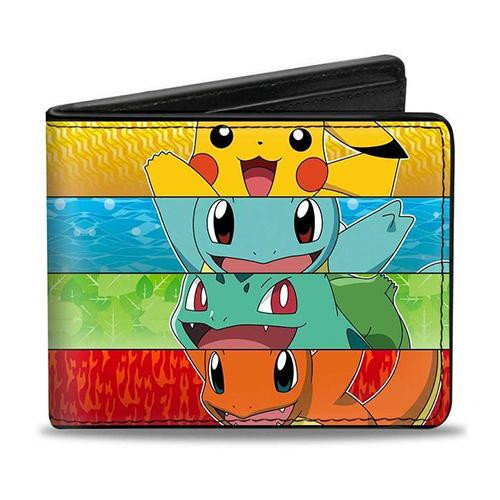 With the Nintendo Switch games Pokémon Let's Go Pikachu and Let's Go Eevee on the horizon, it might not be a bad idea to stockpile some Pokémon swag. There's no better way to pay tribute to revisiting the Kanto region for the first time since Fire Red and Leaf Green than with the Generation 1 starter Pokémon–Pikachu, Squirtle, Bulbasaur, and Charmander. Go ahead and toss out your old wallet and put your Pokédollars and Rocket Hideout Key Cards in this wallet every trainer should have.
My Hero Academia Plus Ultra T-Shirt
$24.99 - View in Store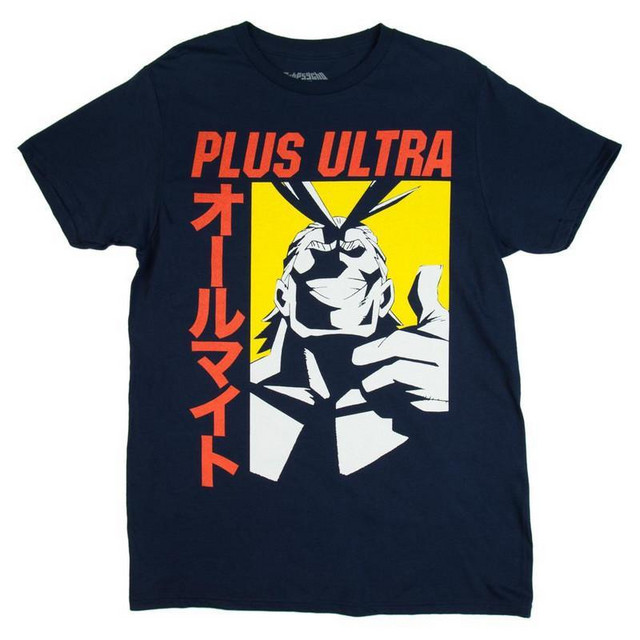 So I'm still riding the high from the All for One vs All Might fight. Please tell me I'm not alone. Fortunately, the Crunchyroll store has copious amounts of All Might merch–including this tee bearing the signature U.A. High motto Plus Ultra in both English and Japanese (for that extra street cred). Wearing this around campus or the office will have your peers wondering if you're the next bearer of the One for All, and wearing this sweet t-shirt, who could blame them?
Noelle Three Leaf Clover Tee
$18.99 (currently on sale) - View in Store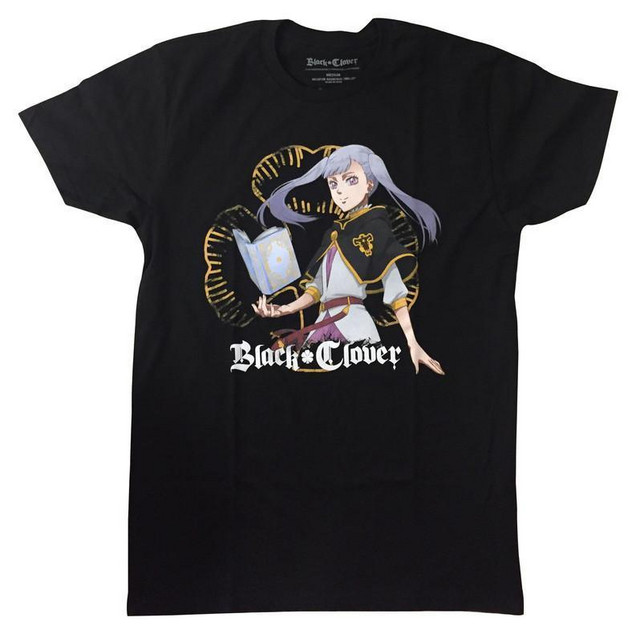 Black Clover fans can now pay tribute to one of Black Clover's best girls: the Black Bulls' own Noelle Silva. Given the recent events of the anime (if you've slept on it, get on it now because it got so good), I think it's only fitting that us fans pay tribute to the woman who worked so hard to overcome everything and back up her team in the fight against Vetto. On an unrelated note, I've started a Noelle Silva fanclub, and this is part of the uniform, so comment below for access to the clubhouse.
Crunchyroll-Hime Ani Statue
$95.00 (preorder) - View in Store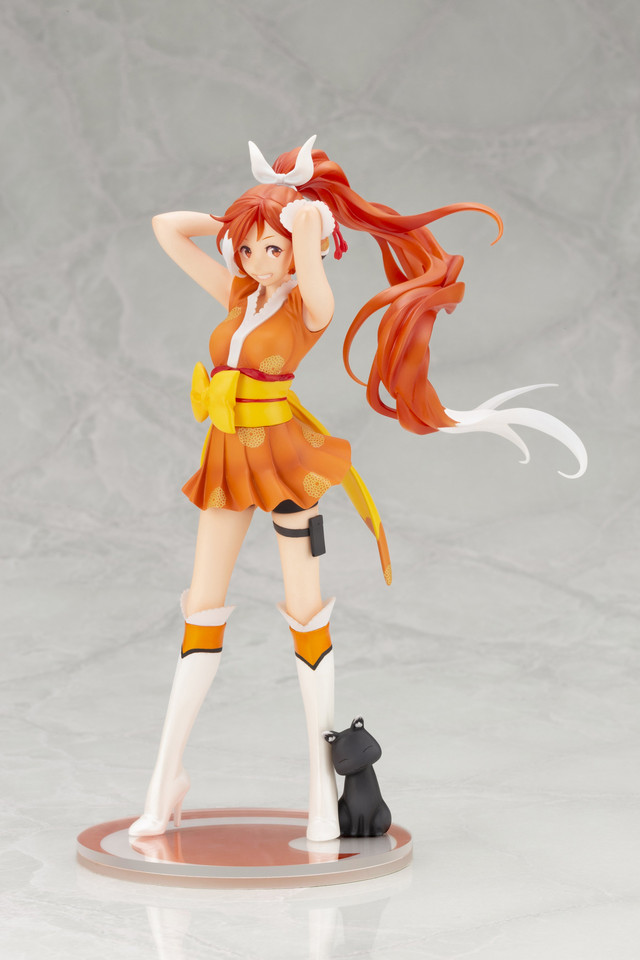 You've seen the website–now see the figure! Pre-orders for Crunchyroll's own mascot princess are now open. The heavily detailed work of art sculpted by none other than Kotobukiya is sure to have collectors and connoisseurs queueing up to add it to their collections. Plus, if you ever find yourself unable to watch anime on Crunchyroll, you'll at least have Crunchyroll-hime to pay tribute too! Now all we have to wait for is the 1:1 scale model…
Asuka Langley Shikinami Non Scale Figure
$157.99 (worth it!) - View in Store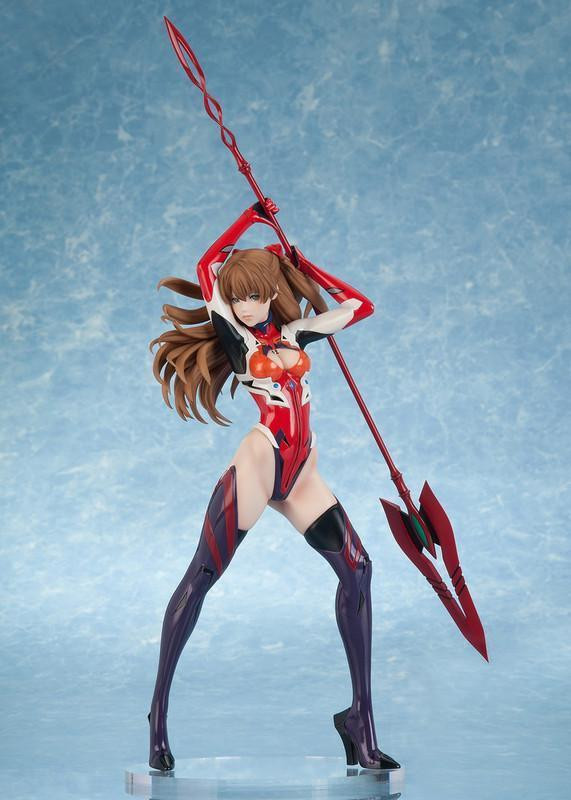 It's been nearly 6 years since Evangelion 3.0: You Can (Not) Redo hit Japanese cinemas and confused the crap out of fans the world over, and perhaps even a few years more before we get any real answers in the form of the Rebuild's finale. This Asuka figure sees her dressed to the nines in a sexy take on her plugsuit, gripping onto the Spear of Cassius. Hopefully it can tie you over until Hideaki Anno releases the movie to the world. Oh, for those asking what about a Rei figure? Sorry–we're only doing best girls today.
One Punch Man Oppai Hoodie
$44.99 - View in Store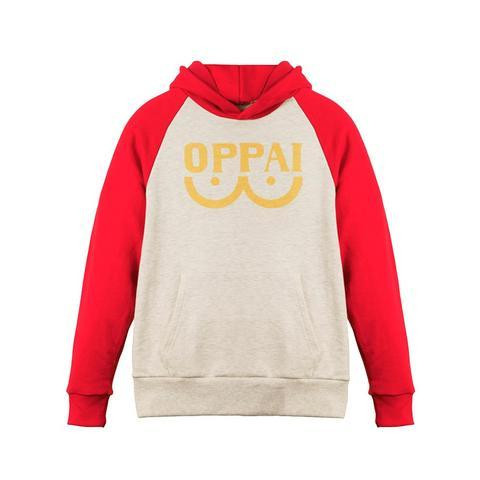 Rejoice, anime fans–we no longer have to choose whether to profess our love of anime or love of oppai. This sweater allows us to do both! With season 2 of One Punch Man just around the bend, now would be the best time to sport one of Saitama's signature looks–the Oppai Hoodie. For those cosplayers on a budget, all you need is this hoodie and a trip to the barbers for a quick head shave (or a shave kit if you're brave enough).
While these are some of my favourite items in the store, the Crunchyroll store has way more to offer – such as apparel, figures, home video, manga, hats, backpacks, watches, wallets, plushies, wall scrolls, games, and more. Take a look through the store today to find your next favourite piece of anime merch!
Tell y'all what: the first 25 of you to show me your favourite piece of anime merch you've gotten off the Crunchyroll store get a FREE MONTH OF CRUNCHYROLL PREMIUM. All you have to do is take a photo of it next to a piece of paper with your username and date on it, tweet it to me at @zachjgodin, and we'll hook you up.

---
Zach Godin is a writer from Canada living in the UK. You can check out his fiction on his website. Feel free to say hi on Twitter: @zachjgodin