Find out what these amazing ladies have to say about being a woman in the anime industry!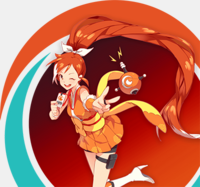 This year's Crunchyroll Expo was a blast with plenty of amazing panels and premieres! We had the chance to sit in on the Women in Anime and Manga Panel, featuring the Legend of Zelda manga series author duo Akira Himekawa, animation director Atsuko Ishizuka, whose work includes No Game No Life and many more, and Akiyo Nagano, the creator of Bananya!
During the panel, these industry professionals talked about their personal experiences in the industry, challenges (and benefits!) of being a woman in the anime industry, fielded questions from the audience, generally shared their overall knowledge with the lucky listeners. If you weren't able to attend Crunchyroll Expo, don't worry, because below we've got the full deets of what these talented ladies had to say! Read on to see what their childhood dreams were and if they match where they are now, how to get free cake, challenges of being a woman in the anime industry, and their advice to women looking to get started in anime.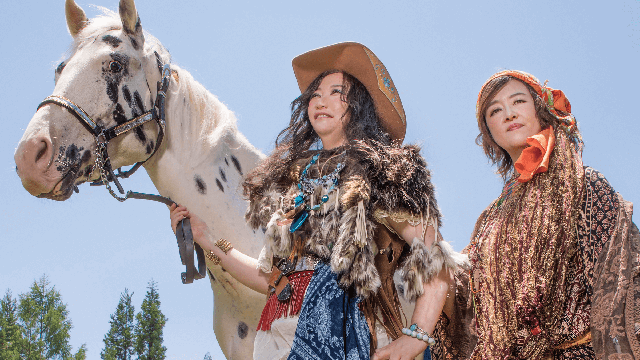 Could you please introduce yourselves and tell us what you do?

Akira Himekawa: The two of us (A. Honda and S. Nagano) are Akira Himekawa. We're the force behind the Legend of Zelda manga series for the last 20 years.

Atsuko Ishizuka: I'm Atsuko Ishizuka and I'm the animation director for anime like No Game No Life, A Place Further Than the Universe, and more!

Akiyo Nagano: I'm Akiyo Nagano, the creator and designer of Bananya. I did the designs for the characters in the anime, manga and the goods. Thank you very much for having me!

How long has everyone been working in their profession? And how did you all get started?

AH: Since the two of us debuted, it's been 30 years! The two of us have different reasons why we started, but we were both influenced by watching anime and reading manga as children.

AI: I checked up on my bio myself earlier, and I realized that I've been in the industry for 15 years. I thought I was much younger, but we all got old. (laughs) When I was in college and I was looking for jobs, I interviewed at Madhouse, and I'm currently employed there.

AN: I was employed within my company, and since then, I've become a freelancer, but it's been about 6 years. In college, I studied to make illustrations, and I worked hard to join the current company I'm working with, and since then, I've been focused on making illustrations.
Was this what you always wanted to do when you were a kid?

AH: Of course, we were born around the time anime started to appear on TV more, like Osamu Tezuka's Astro Boy, and it pushed us to become manga artists.

AN: When I was young, I used to mimic styles from shoujo manga. Once I joined my company, I didn't draw in the cute style that I do now, so I had to learn and work to change my style to be cute for my current work.

AI: As a child, I wasn't that interested in anime and manga. In fact, the only one I knew and followed was Doraemon! I actually play music ,and I wanted to become a musician, so I surprised my parents when I told them when I was going to become an animator. One more thing: I love Doraemon and I have the same birthday as him, which is September 3rd!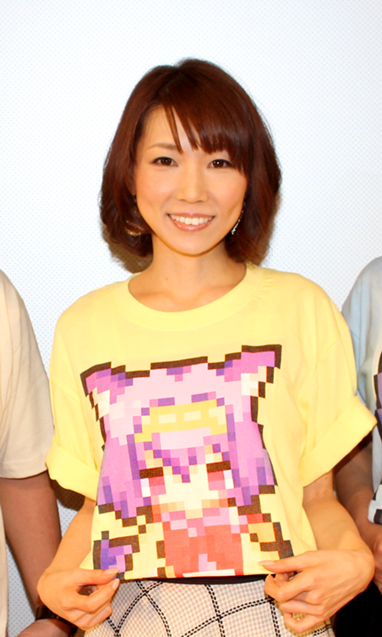 Could you share insights as to how you overcame difficulties at your job?

AH: The topic of this panel is "Women in the Anime Industry", right? And I speak for all of us as women in the industry, even though we work in a separate professions and offices, in the manga world, it's very separated. We have shoujo and shounen manga, and even the magazines that publishes them are different. Men would be required to take stories targeted for boys and women would be required to take the ones targeted for girls. It was really hard to get into the industry! We debuted with a shonen title, and while we love shounen manga, but we didn't expect to enter that side of the industry. 20 years ago, it was more difficult getting into the shonen manga side of things, but now you see a lot more ikemen stuff and women are getting into shonen manga more! It has gotten a lot easier now than, say, 30 years ago! It's totally different now! Since more girls are getting into shounen manga, it's easier for us to draw for shounen manga.

AI: In the anime industry, there would be similar challenges. But when I got started, anime was something that was watched by equally by boys and girls, and men and women. So, in terms of working towards a target audience, it wasn't a hard challenge for me. For me, the biggest challenge is the work environment. I'm a studio employee, and we work in a department where do creative work, which is a team effort because it's animation, so our work hours were very irregular. Sometimes I would work long hours into the mornings, and if you are a woman, you might know that keeping your makeup on all around the clock in the office is a very, very hard thing to do! (laughs) Also, I'm expected to have just as much stamina as men do, which is another challenge. However, there is one reward to this kind of lifestyle: I never get jet lagged, so that's why I'm awake and alert for this panel right now! (everyone laughs and claps) And it's true that there tends to be more men in positions, such as directors, but in recent years, now there's more women coming into the studio to work, so the office smells better! (everyone laughs)

AN: In my industry of being a designer for goods and stationary, it's the opposite problem; in our office, we have only 2 guys, which is very refreshing, since they entered our world! But on the other hand, we want our goods to continuously evolve and to get a new refreshing vibe into the goods that people might want to buy and use. Which is why we want new people to come into the illustration field to enrich and bring more joy to people who are using our products.
Do you feel that there is a difference compared to a man working in your same field?

AI: It's a tough question to answer, but since I work with a studio that has more animators that are men, the women members tend to be more supportive of men. But for me, it's kind of different, because once you are in the position of a director, the men think that you might be lacking the stamina that men might have, so that you might need more support, and then they'll go and provide that support.


Have you found that helpful?

AI: Yes, definitely! If I say that I'm hungry, then someone buys me cake! (everyone laughs)

AH: Right now, we work in our own studio, but when we work with the editors, they're all men. We used to work with a lot of older men, but they've gotten a lot younger! (laughs) It was a struggle working with them, but we learned how understand each other and work together.


Is there a difference between working with male or female editors?

AH: Of course there's a difference. At Shonen Sunday, the editors were mostly male, who are better for advice on action scenes and shonen. But when it came to relationships and love advice, female editors would fare better at that kind of advice.

AN: Like I mentioned earlier, since there are only 2 men at our office, I had the benefit of getting input from my female co-workers. But the great part is that they weren't separate from us in any way, so they did their best to advise on cute stuff. We all bonded over the idea of cuteness, so actually everyone really got along and are really supportive of one another. The cuteness of our products kinda brought everyone together!

AI: Kawaii is justice! (everyone laughs and claps)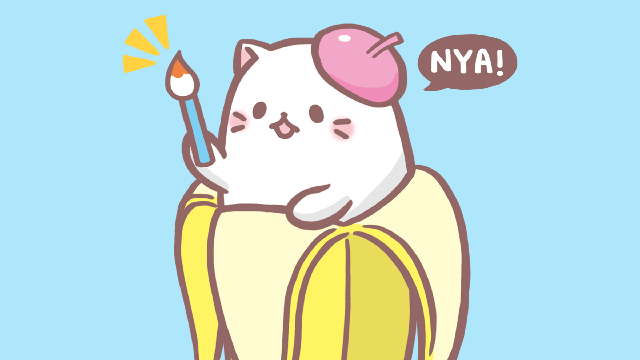 You all have been working in your respective industries for several years now, have there been any changes in the industry since then that you've seen? Is there anything that you would want to change about the industry?

AH: (From Honda-san) Right now, I'm very happy to be able to come overseas and have connections like this and talk to you all! I don't really want to change anything!

(From Nagano-san): In the industry, shoujo manga is mainly created by women, while shonen manga is mostly created by men, but are some men also create shoujo manga and the amount of women who create shonen manga increased a good amount. Thinking about my own work and trying to get that published has been difficult, but being in this industry, we haven't really thought that far to change the industry itself. Personally, our readers are 50/50 boys and girls, so we don't worry about that in that point and time.

AI: As for myself, there's been an increase of female directors, so it's my personal wish and hopeful new trend in the anime industry that we get a bigger budget! Please give us more money!

AN: I'm not too sure about making changes to the industry where I work, but since I work in pretty much the kawaii industry, I'd like to have more guys to work with us as well! I'd like to continue to draw more cute characters, but with the support of guys in our industry, while trying to make some products for boys as our target audience.

What's your favorite part of your job?

AI: For me, I work with a lot of people, so when we're done animating, we do our daily checks, and when we see our work done and in animated form, we get to applaud all our hard work. This is the thing that keeps me going!

AH: I'm jealous that as a director you get to share and understand your work with your staff so well! In our case, our work is being bought all over the world, and we're very thankful and happy that it's being received so well! We're really happy to be able to do this!

AN: For me, personally, because I draw so many cute characters that is aimed at a younger audience, I really appreciate that the kids really love our characters and use the products that we sell, like our stationary. For our manga magazine that we publish, we have fan art submission contests, we'd get Bananya fan art with messages like "I love Bananya!", and getting to read those messages make me happy to be working on what I'm doing because I'm making people happy!
What advice would you give to women looking into working in the industry?

AN: For me, before debuting in this industry, I was extremely nervous! In addition to all the drawing and practice that I've been doing on different types of illustrations, I also had friends who introduced me to the great people in the industry that were really supportive. Basically, don't only work on your talent, but also value the connections with people that you have, because that might take you where you want to go.

AI: Going into the industry, you really need to be able to communicate with people, and you need to never give up on your drawing skills too! You need to increase the number of people you can talk to, and be able to hone your ability to be able to communicate with them. In addition, stamina is a non-negotiable asset; you need to keep up your health, which is invaluable! Also, remember you're going into the entertainment industry to make people happy, so if you're a woman, remember to wear makeup so they will cherish you more! (everyone laughs) And remember to use foundation that lasts 24 hours! (laughs)

AH: As girls, I think you should show your appeal or charm; be yourself! In this industry as women, you really have to have a strong heart. You have to be very confident and believe in yourself!
As the panel came to a close, we got a surprise: the day after was Ishizuka-san's birthday, so we all sang her happy birthday! She happily exclaimed "I love you!" to the crowd, providing a fun and vibrant ending to an insightful panel. Hopefully their words of encouragement and advice will speak to women who want to work in the anime field, or any profession, to follow their dreams, and we hope to see all of them again someday at Crunchyroll Expo with new stories and projects!
----
Nicole is a features and a social video script writer for Crunchyroll. Known to profess her love of otome games over at her blog, Figuratively Speaking. When she has the time, she also streams some games. Follow her on Twitter: @ellyberries