We sit down with Jeanne d'Arc's voice actress Yuko Ono and sound director Ryosuke Naya at Crunchyroll Expo!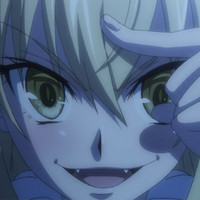 War is brewing in Europe… the Hundred Years' War to be exact! Ulysses: Jeanne d'Arc and the Alchemist Knight is coming soon this fall, and at Crunchyroll Expo we got to see the premiere of the first episode before anyone else. Ulysses is a historical magic action series, following Montmorency, a nobleman's son obsessed with alchemy; when France scores victory at Agincourt, Montmorency is forced to flee, and he runs into a village girl with miraculous powers: Jeanne d'Arc!
Following the premiere, we got to sit down with Yuko Ono, the voice actress for Jeanne d'Arc, and Ryosuke Naya, the audio director for the series, and Ono-san's manager. Curious to find out more about this magical series? Curious about what a voice acting manager does? Want to know what Ono-san's hobbies include? Read on to find out!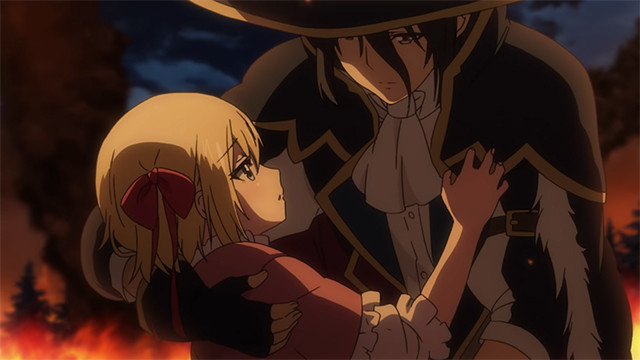 Hello, and thank you for taking the time to speak with us today! Could you please tell us a bit about yourselves?

Yuko Ono: My name is Yuko Ono, and I'm a voice actress! My job is to apply my voice to the characters, and this time I'm here to promote Ulysses; I play the character of Jeanne d'Arc in the series.

Ryosuke Naya: My name is Ryosuke Naya, and I'm the audio director for this project. My job entails in putting certain sounds like music or sounds effects in certain locations, and deciding exactly how loud it is. I also manage Ono-san as well.

The premiere of Ulysses: Jeanne d'Arc and the Alchemist Knight is coming soon! It looks quite exciting; is there anything you can tell us about it overall, or maybe a bit about Jeanne herself?

YO: The story of Ulysses takes place in France in the 15th century during the Hundred Years' War, and it's a historical anime; it takes names from actual people from that time period with an added twist of them being represented as cute anime girls, which is a point to check out. Also, there's a lot of magic and alchemy elements thrown in, so there's some fantasy mixed into it as well. Jeanne, in the beginning, is just a girl from a village, and she's just living her life, but then at an important point in the story, she undergoes a process, and by doing so, it changes her personality. Her evil nature emerges and she talks more aggressively, but also she gains powers to be able to defeat her enemies.

Ono-san, you're a relative newcomer to the voice acting business; what do you feel is the most challenging part of voice acting?
YO:
In terms of challenge, the character of Jeanne was really challenging for me. In
Ulysses
, Jeanne d'Arc has two personalities: one is just her normal version before the transformation, so it was easy to do her voice, but the one after her transformation, she's a little more aggressive and a totally different character, so it was almost like 2 different characters in that sense. I had that challenge to be able to use my voice to portray that more aggressive and stronger character.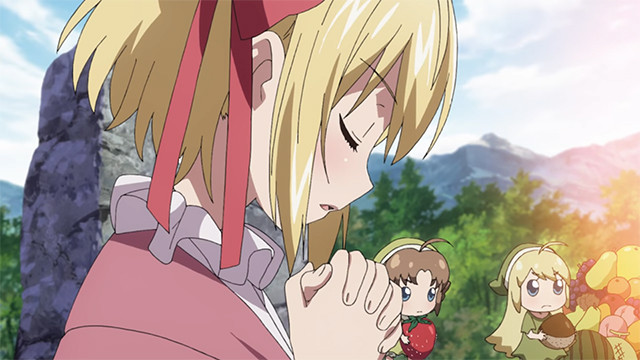 Jeanne d'Arc is quite a famous character and historical figure; Ono-san, how are you approaching your version of her character in Ulysses?

YO: As you know, Jeanne d'Arc has had many movies and books about her, and each different media displays their portrayal of Jeanne d'Arc differently, so I didn't want to get swayed by that. Of course, I still had to study various of those to get into the role, but I wanted to make sure that I do the Jeanne d'Arc in Ulysses so that she stands out; Jeanne wants to end the war, which is the mindset that I want to have when I'm voicing her.

While many people talk about the animation of their favorite shows, anime also needs sound to be successful! Naya-san, what is your philosophy on designing and directing sound for your shows?

RN: As my policy, I want to make the vision of the director of an anime series to recreate the sounds that they want to create, so I work closely with the director to make that happen. In terms of Ulysses, there's a lot of battle scenes and a lot of dialogue during the anime, so that's an important aspect to recreate those scenes and make it as real as possible. One theme that is important in this series is the theme of child and adult; Jeanne is a kid, but as the anime goes on, she becomes an adult, and also Montmorency, the main character, becomes an adult even though he has the mind of a child that still needs to develop into an adult's mind.

As the director of STUDIOMAUSU Inc., what is your approach to finding the right roles for voice talent? Do you try to match character personalities to voices, or is there some other method you use?

RN: It's a case by case basis, but what I try to do is to match the person's voice with the character that they can make come alive. Like for example, I would also look for their personality, so if a character needs like a youthful power, I'll give a younger person a chance, who may not necessarily have that technique down yet, but they can make it up with the power and passion of their voice. If an anime is more sad or rigid, I'd go with a veteran voice actor, depending on the character. Even for Ulysses, I wanted to choose voice actors who really fit the role and will make the characters come to life on the screen.

Ono-san, you have some interesting hobbies, one of which is masonry! Can you tell us a bit about what got you interested in that?

YO: There was one day where I was really tired and I was watching TV, and there was a documentary showcasing building ancient masonry. I was attracted to it due to its mysterious aspect of it, and when I think about it, my worries would go away and I'd think "My worries are nothing when I'm really getting into this!"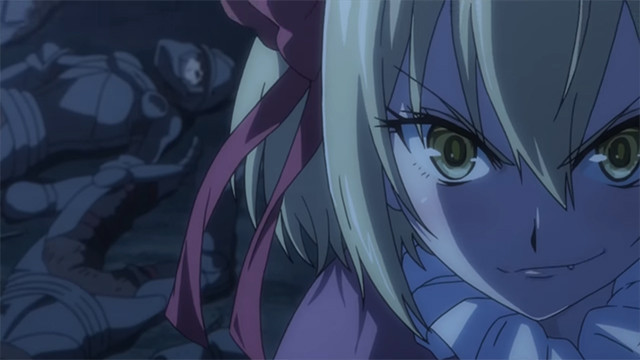 What do you do to prepare for your roles for the characters you play?

YO: For my role of Jeanne, when I go recording, I always wear something blue in color, so then I get into the feeling that I am that character!
Naya-san, you've worked on quite a few games and anime; what do you feel are the major differences or similarities between anime and game sound design and voice acting?

RN: In terms of anime that are 30 minutes in length, 3 minutes into it, a character says something, and then 10 minutes in, you hear the music, then 15 minutes in, you hear the sound effects. Every person who watches that anime, it's the same experience; it's a linear flow. But in terms of games, everything depends on the player, right? It might be a sound that a character makes when you press a button, but a person might hear that 1 minute into the game, but other people might hear it 10 minutes into the game, and then there's people who never hear that sound at all. It all depends on the player, so you want to make sure that everyone still has the same experience.
Thank you again for speaking with us! Do you have any final words for the readers before you go?

RN: There's many points and ways to watch and enjoy Ulysses; you can enjoy it as an action anime, and if you're into history, you can really enjoy learning about the Hundred Years' War, and also, there's many cute girls, so you can enjoy the eye candy! There's many ways to enjoy this anime! And as I mentioned before, the theme is "child and adult", so you really can see how Jeanne d'Arc and Montmorency start out as children and then go on to become adults in the span of 12 episodes.

YO: If you're a history buff and you know the story of Jeanne d'Arc, you can really look forward to seeing the characters as cute girls, and if you know the story, you can kinda see how the anime portrays the actual historical story. Also, the battle scenes are great, and so are the comedy scenes! Please look forward to it! In terms of Jeanne d'Arc, something I want you all to check out is her transformation; she becomes a very strong character that can defeat an army by herself. After you watch the 12 episodes, I hope fans can say "Wow, this is a great anime! I'm glad I watched it!" I hope you all look forward to the anime!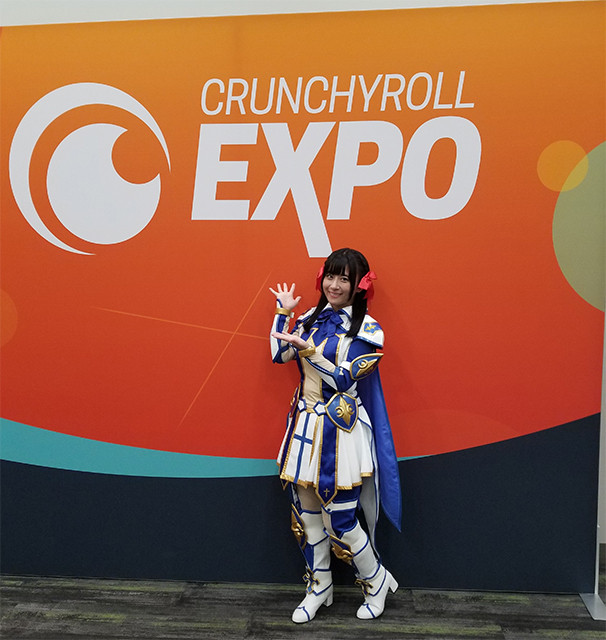 Thanks again to Ono-san and Naya-san for taking the time to speak with us. We'll have to wait until October to see the rest of how this historical series turns out for our heroes, and whether or not history will be repeated or denied in the end for Jeanne d'Arc! Based on what we saw in the first episode, it seems like Ulysses will keep us interested for the upcoming fall season!
----
Nicole is a features and a social video script writer for Crunchyroll. Known to profess her love of otome games over at her blog, Figuratively Speaking. When she has the time, she also streams some games. Follow her on Twitter: @ellyberries