From your own circulatory system to the far reaches of space, we talk about our favorite anime of the past season!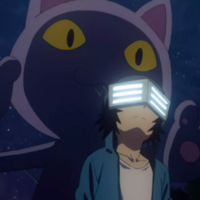 With the Summer 2018 season coming to a close (and Fall 2018 technically starting right freaking now), I wanted to gather together CR's editorial staff and talk about our favorite titles of the past season. With outlandish comedies, gut-wrenching action, intense human drama, and even some honest-to-god edutainment, there was something for everyone in the Summer 2018 season.
NATE MING
For a while--pretty much most of 2014 and 2015--I was watching a whole bunch of simulcasts every week until I fell off the wagon. Then for years, I was usually only watching one show weekly (or no shows) and binging at the end of the season, and then suddenly, Summer 2018 was the season where I found not one, not two, but three titles I wanted to keep up with!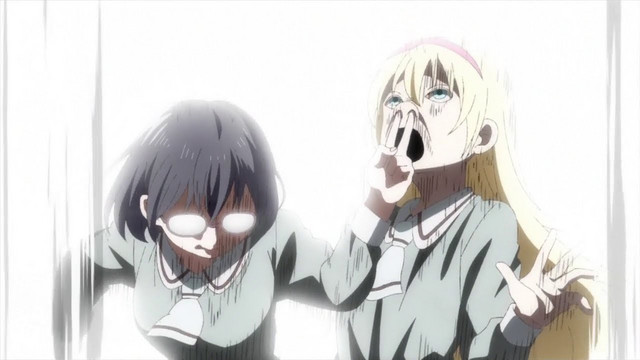 Asobi Asobase -workshop of fun- I like absurd comedies about jerks (or nice people who are still very, very weird). Pop Team Epic was absolutely my jam, Mr. Osomatsu killed me, and I still quote Cromartie High School to this day. Asobi Asobase goes for the immediate bait-and-switch, showing itself off as a softly-drawn cute-girls-doing-cute-things slice-of-life show, and then there's fake American accents, grievous injuries during games of Kick the Shoe, and butt lasers... and the rest is pure art.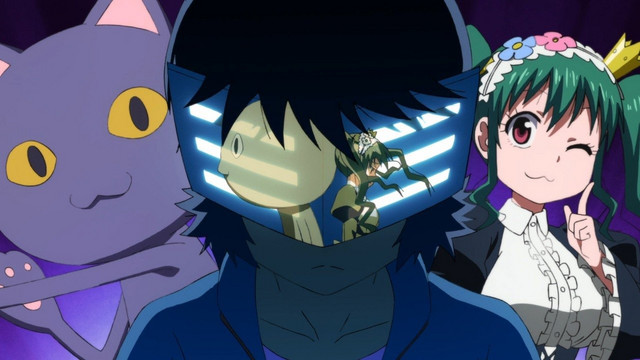 Planet With- I've talked before about how I'm a big fan of Satoshi Mizukami's Hoshi no Samidare: The Lucifer and Biscuit Hammer, and I get a lot of the same energy from this season's Planet With. It's a combination of gutsy, high-energy action and raw emotional trauma that comes together into something really special.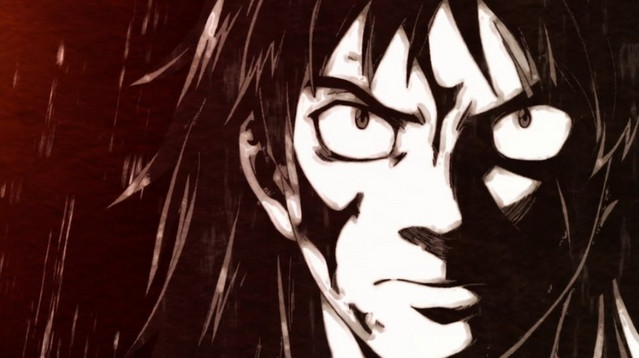 Angolmois: Record of Mongol Invasion- You ever just glance at something and immediately decide "this is my kinda shit?" A historical backdrop, hard-edged characters, and brutal action were what kept me around for Angolmois, and I'm hoping against hope that we one day get more. Or, y'know, the manga comes to the US, that'd be awesome too.
NICOLE MEJIAS
Spring 2018 was a pretty chock-a-block season for me with a ton of shows that I was keeping up with, from Megalobox and Golden Kamuy to Tiramisu and Hinamatsuri, with surprise personal hits like Yotsuiro Biyori and Magical Girl Ore mixed in, so I was somewhat ready for Summer 2018 to perhaps be a bit quieter. Boy, was I wrong! Summer 2018 really knocked my socks off with a selection of great shows, and I've collected here three that were my absolute favorites!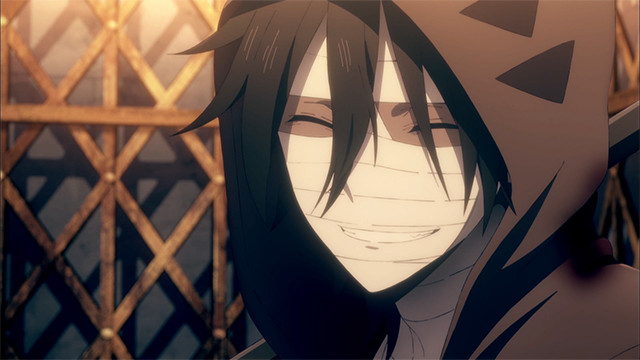 Angels of Death- I had no idea what to expect when I first got in to Angels of Death. I knew that it was based on a video game, so I was honestly a little nervous as those types of adaptations can be a bit uneven. What I got was one of the most thrilling, atmospheric and binge-watchable series of the year! The biggest selling point for me was Rachel and Zack's relationship, because it gives the show a surprising amount of heart and comedy for such dark and disturbing subject matter. The twists and turns of the series as Rachel and Zack encounter the other Floor Masters makes each encounter unique, and the overall mystery of why Rachel is there drives the series forward in a way that makes the series addicting. If you like horror tinged thrillers and mysteries with high production value and interesting characters, check out Angels of Death!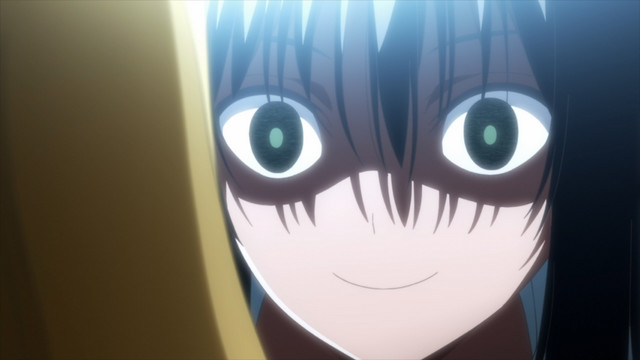 Hanebado- I've always been a huge fan of sports anime; Kuroko's Basketball, Yowamushi Pedal, Haikyu!!, and Ace of the Diamond are some of my favorite shows. I've always loved the mixture of hot-blooded sports action, drama, team building, and overcoming obstacles mixed with anime craziness like special moves, hidden abilities, and absurd behavior. I was expecting something similar with Hanebado, and while I wasn't wrong, I certainly got more than I bargained for! The way Ayano transforms and reacts to badminton over the course of the show is so unique, and the show itself is such high melodrama, that I instantly fell in love with it, wanting to see what crazy new antics my dark daughter Ayano got up to next. If you want something a little different from your usual sports shows, Hanebado will serve it up with a devilish smile!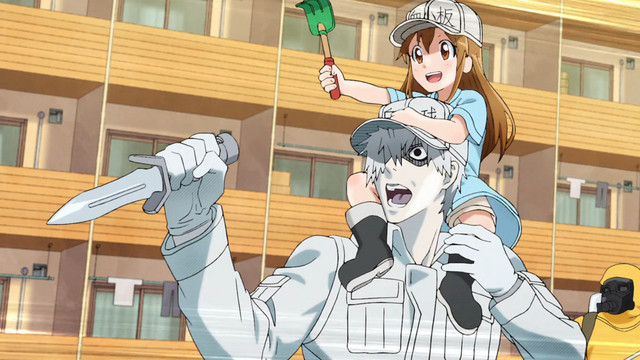 Cells at Work- This was another show that I went in to not knowing anything about it, and I was once again surprised at how enjoyable it is! What first caught me about Cells at Work is the colorful and vibrant animation; the show is constantly bright and cheery, making the whole show relaxing and enjoyable to watch; it's a great time to veg out and chill! But on top of the animation and cute characterization, the show is really educational! I'll be honest in saying I've learned a lot about how the body works thanks to Cells at Work (including why my allergies always end up with me getting so stuffed up during spring!), and it is a show I could probably watch forever between the fun interactions of the various cells, and the probably infinite knowledge about the body it could teach me!


PETER FOBIAN
I feel a little turned-around after this season. Spring came in with some huge flagships but beyond a few standout shows, I'm not sure if I came away from the season with much. Summer was supposed to be a lull, but I think I've found far more to love. Coming up with a top three was quite a process, and I feel a little guilty that there's bound to be some overlap given all the good shows we've seen this season. The same will probably also be true for Fall...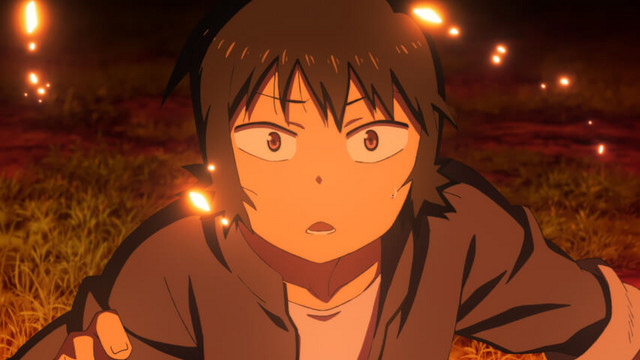 Planet With- No surprise here: Planet With easily swept up a guaranteed spot in my top ten anime of 2018, and may be in the running for my #1 of the year. I have never seen an anime get shit done like Planet With. The amount of plot the show has covered would have easily justified 24 episodes, but the series is on track to effortlessly delivering the same story in half that without ever feeling rushed. The twists have been massive, with the first episode alone feeling masterful. Every corner of this anime has something exciting in it, and the strange way it meshes personal narratives, shonen tropes, and a narrative that feels vaguely reminiscent of nuclear disarmament is captivating.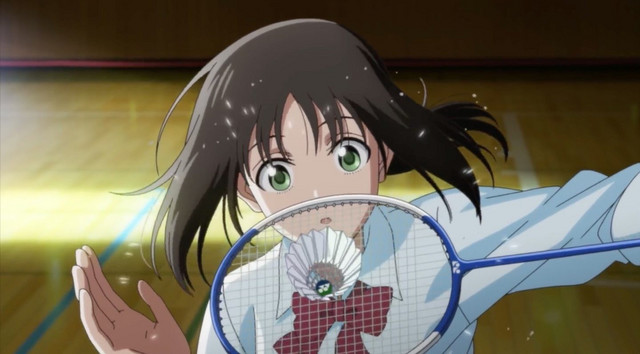 HANEBADO!- I love the narrative setup of sports anime: seeing an aspirational amateur or team and the creative ways these stories weave sports science into the story beats, but they usually fail to hold onto me. HANEBADO! turned this on its head, taking a few episodes for me to get involved but oh man am I glad I stuck with it. Instead of focusing on amateurs discovering the world of a sport subculture, HANEBADO! follows characters who are up to their necks in the worst parts of the competitive scene. It does so many things that I'm not sure other sports mangaka have even considered, and watching Hanesaki lose hope and lash out at her fellow competitors is one of the most strangely cathartic things I've ever watched.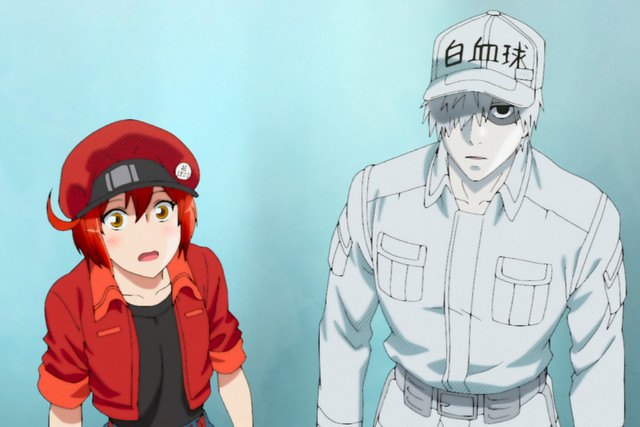 Cells at Work!- I would have never guessed I'd place Cells at Work! on this list until my fingers fell onto the keys. There are definitely other standout shows this season, even other comedies (like Asobi Asobase)which easily deserve this spot, but there's just something about watching Red Blood Cell and Neutrophil navigating the human circulatory system, introducing other immune cells and battling bacteria, that feels so welcoming. Making an anime that is--on the surface--educational is a hard sell, but Cells at Work! made it look easy and seems to have captured a dedicated following. I have so much respect for what it's doing and the way it's honestly so funny and engaging that nothing about it feels forced. I want there to be more cartoons like this.
Be sure to join us tomorrow for the anime we're most looking forward to for the Fall 2018 season! What about you? What were your favorite shows of Summer 2018? Sound off in the comments and let us know!
-----
Nate Ming is the Features Editor for Crunchyroll News and creator of the long-running Fanart Friday column. You can follow him on Twitter at @NateMing.