Yesterday we looked back... but what are we most excited for in the coming season?!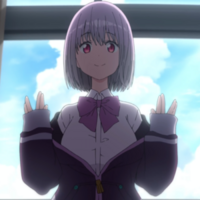 Yesterday, we gathered together the Features team's editors to talk about the Summer 2018 shows that stuck with us the most. Now, looking to the far future of this coming weekend, we also wanted to share the top shows of the Fall 2018 season that we're most excited for.
The last season was notable for having a variety of genres--comedy, action, horror, adventure--and while some shows are guaranteed hits for our editors (hi, Golden Kamuy), every one of them ended up going in their own direction. Let's get started!
NATE MING
Summer 2018 was pretty awesome, but Fall 2018 is right around the corner--well, okay, it's already here. Here's the three shows I'm most looking forward to for Fall 2018!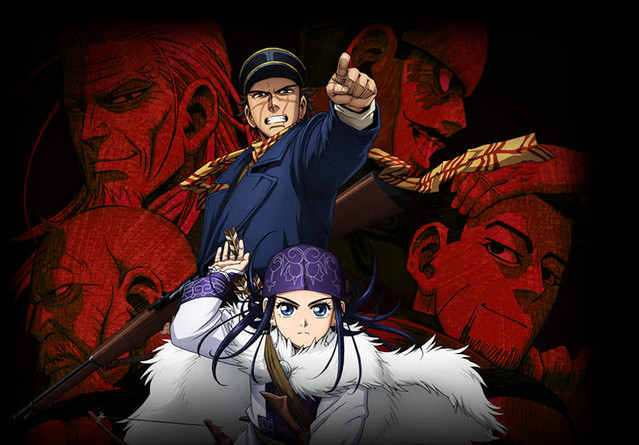 Golden Kamuy- "Beatings, bears, and Battlestar Galactica some damn delicious-looking food" is the best way I can describe Golden Kamuy. Just think of it like a cooking and wilderness survival anime, only every episode or so we get a horrific fight scene or someone gets mauled by a bear. I can't wait to rejoin Sugimoto, Asirpa, and Shiraishi as they navigate the treacherous woods of Hokkaido and the even more treacherous alliances made as all the factions start facing off.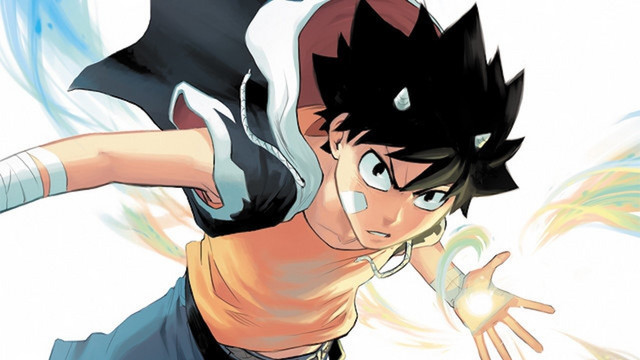 Radiant- We've done a whole bunch of coverage for Radiant here on CR News, and I was, to be honest, a bit skeptical. But reading up on it and seeing the love that Tony Valente's put into this world and its characters, I'm ready to jump in and watch Seth take on the Nemesis. I needed a new shonen addiction anyways. And speaking of pure shonen goodness...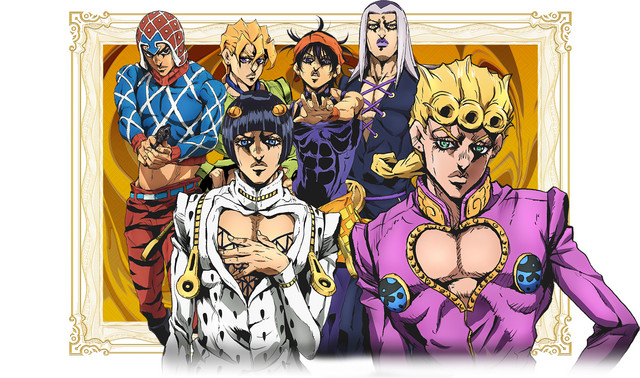 JoJo's Bizarre Adventure Part 5: Golden Wind- Barring Steel Ball Run, I very firmly believe that JoJo's Bizarre Adventure is a lot like Star Trek movies: the best installments are even-numbered. This doesn't mean that I'm not excited for Part Five, a wild romp through a stylized Italy where our new JoJo--sorry, GioGio--Giorno Giovanna and friends fight their way up the ranks of the mob to become Gang Stars! If you thought the Stand abilities and chess-match battles were crazy the last time around, well… yeah. You ain't seen nothin' yet.
NICOLE MEJIAS
With Summer 2018 winding down, I've got my eye on a few series, two of which are returning or continuing series and one new one!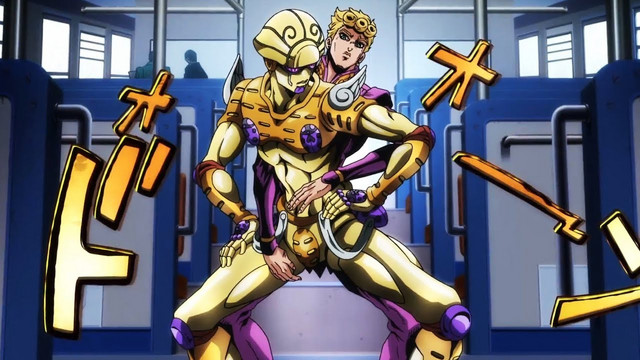 JoJo's Bizarre Adventure Part 5: Golden Wind- I'm a huge JoJo fan, so this one was a no-brainer for me. I've been absolutely stoked to see the Golden Wind anime since I first heard about the announcement, and I'm really excited to see a JoJo storyline that I don't already know much about! This one is almost totally fresh to me aside from a few characters I've seen in the JoJo fighting games over the years, and I can't wait to see what crazy antics the cast will get up to, as well as the Stands that we'll see in this new story arc! The JoJo anime have always had vibrant and catchy designs and music choices to go along with the striking and unique visuals, and seeing what's already available for Golden Wind I think that trend is only going to continue, so I can't wait!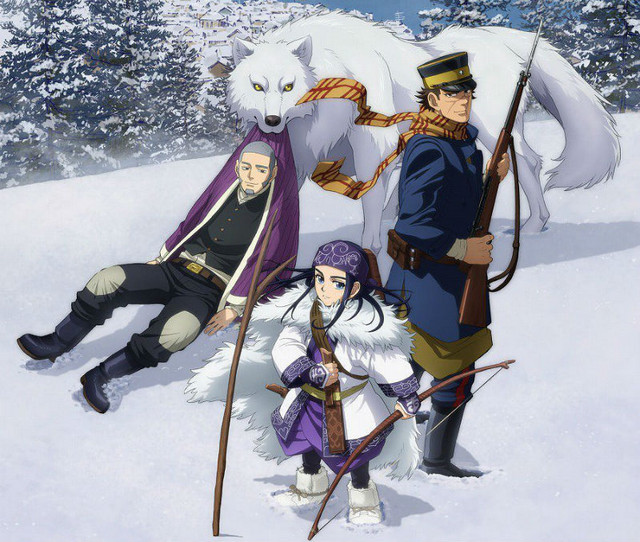 Golden Kamuy- I initially didn't know what to expect from Golden Kamuy when I saw season 1 earlier this year, and I almost was sure I wouldn't like it, but instead I got hooked by the amazing cast and mixture of hard, violent action and calm, funny moments of cooking and camaraderie. I have been dying to know what would happen with Sugimoto and the gang as they keep heading forward with their quest to find the Ainu gold and Nopperabo's secrets, and I'm absolutely on board to see what interesting food Asirpa cooks up for the cast next, as well as the weird faces that are a Golden Kamuy staple! I'm even excited to see what stupid antics Shiraishi gets himself into, the stupid jerk!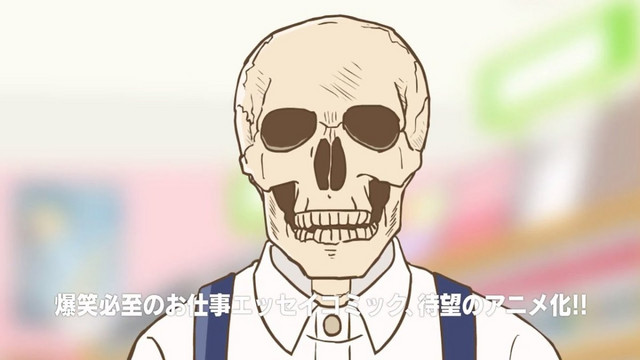 Skeleton Bookstore Employee Honda- I am also a huge gag comedy fan, so any time I see something that looks like it'll scratch that itch I've got to check it out. I absolutely love zany and odd comedy shows like Pop Team Epic, Cromartie High School, Space Battleship Tiramisu, and Inferno Cop, so that made Honda an instant Fall must-watch for me based on what I've seen of the show so far! The idea of a skeleton bookstore employee who sells manga was enough to get me hooked, and the other bizarre coworkers he has made me even more excited. I don't really know what to expect out of this show, but I get a feeling that will just make checking it out even more exciting! Besides, what's not to love about a workplace comedy about a skeleton selling manga!? Don't give up, skeleton!
PETER FOBIAN
Fall is looking to have a fantasy overabundance with revival of Sword Art Online, Goblin Slayer, some new isekai, and Radiant, so the season is basically already a success. I feel a little bad for more narrative-focused shows that require a few episodes before you decide they're amazing, but there are plenty of upcoming titles that have the legacy and/or visuals to get me mega-hyped.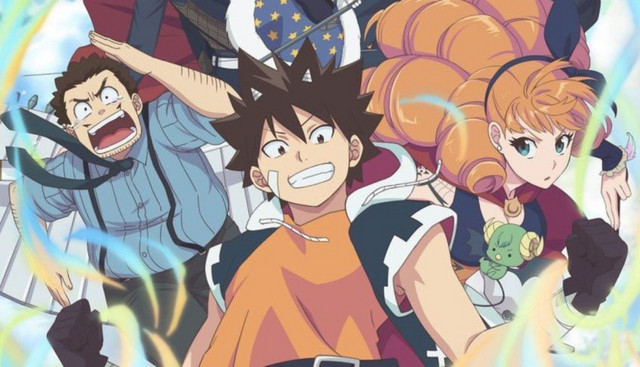 Radiant- There's so much to be excited about with Radiant: a new shonen title is always cause for celebration, but one authored by a French comic artist is an historic first, and what it could mean for the industry is anyone's guess. More than that, I want to watch this anime because the manga is awesome--it's no mistake that Radiant has been translated into so many languages and earned this adaptation. Right out the gate it was hilarious, quirky, and heartfelt, and the world and action sequences are also breathtaking. Even from my small exposure, I just want to see what this thing will look like in full color and motion. Also, Romi Park.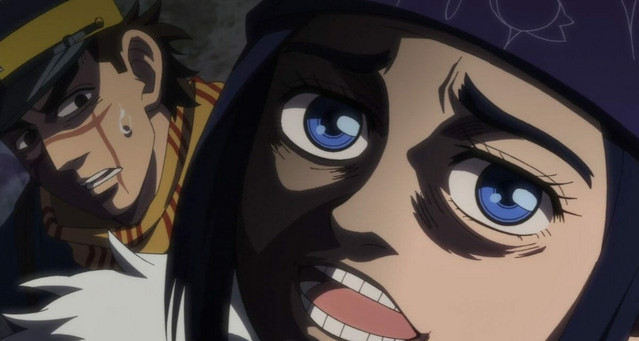 Golden Kamuy- If you didn't watch the first season of this anime, it's time to catch up. Far and away one of the best anime of the spring season, Golden Kamuy almost defies explanation. Historical action/drama, treasure hunt, cooking anime, and slice-of-life each tell you a bit about what Golden Kamuy has to offer without giving you the full picture. It's breathtakingly violent, raucously funny, and unbelievably cute in turns. Sugimoto and Asirpa's quest for gold has introduced a huge cast of cutthroat killers as friends and competition who each possess an unbelievable amount of charisma, and I expect even more characters to show up in the second half.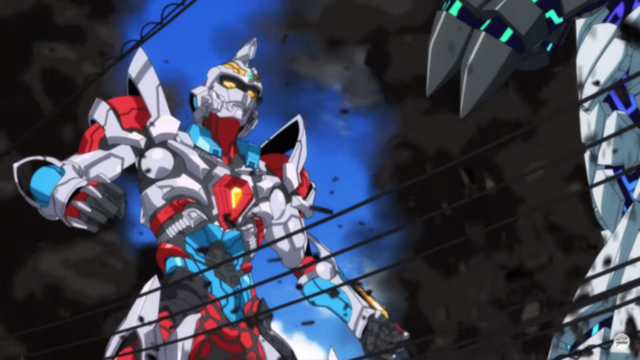 SSSS.GRIDMAN- I'll call this the inheritor of my "boy with amnesia fights aliens in a mech" pick. To be honest, I'm not sure if I would have put this up here if I hadn't already watched the first episode. Sword Art Online and even Goblin Slayer have me really interested in seeing what, or how, they're planning to deliver, but SSSS.GRIDMAN showed off some really unique stuff in its world premiere. The characters were fun, the world was mysterious, and the giant Gridman looked really, really cool. You can check out my review if you're interested in seeing what I mean, but I'm really in the mood for some faux retro-kids-banding-together-to-defeat-a-big-enemy story.
What about you? What are you most looking forward to in the Fall 2018 season? Have you already checked out RErideD, the first one out the gate? Let us know what you're hyped for in the comments!
-----
Nate Ming is the Features Editor for Crunchyroll News and creator of the long-running Fanart Friday column. You can follow him on Twitter at @NateMing.