A first-hand look at the Araki's celebration of the 30th anniversary of JoJo's Bizarre Adventure!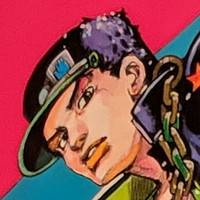 It's been a big year for Hirohiko Araki: not only is the 5th installment of the JoJo's Bizarre Adventure franchise, Golden Wind, set to premiere in the Fall, but this year marks the series' 30th anniversary and Araki's celebrating in style!
Among this year's events were multiple shows and collaborations taking place all over Tokyo, including the Lumine fashion center in Shinjuku titled "LUMINE X JOJO" with flamboyant window displays, merchandise, and a chance to see a premiere screening of Golden Wind, another with the Mercedes dealership in Roppongi features custom wind stencils all over the bulding and a custom car, and Araki even created a new Stand named JoJosapiens which has the power to collect JoJo fan data on its own website.
Paramount among these promotions, however, was the Ripples of Adventure exhibit held in The National Art Center in Roppongi, Tokyo, a huge collection of Araki's art from the manga along with original installments, artistic collaborations, movies, and, of course, merchandise. I was able to visit the event personally and will be providing a short tour of the exhibit for those who won't be able to visit or are on the fence about making the trip. The current exhibit ends October 1st, so make sure to head over as soon a possible or stick around to the end for an alternative option. Unfortunately, only one of the exhibits was available for photos, so many of what I've included were provided publicly by the events site and social media, although I have included a slideshow of my close-ups and a few extras!
Unsurprisingly, the venue was absolutely packed even with advance ticket purchases. An English-language audio tour was included with a nominal extra fee before we were lead into a twisting exhibit. The first area included a graphical timeline of JoJo's Bizarre Adventure arcs with the audio tour featuring Araki himself discussing his original inspiration for story which he described as an "ode to humanity" and his process of developing the conflict around what he determined to be his greatest fear: the idea of your fate being predetermined by the actions of your ancestors. Next, the tour opened up into opened up into a wall of JoJo art, the only portion of the exhibit we were allowed to photograph. I included a cycling image of them below, but for a closer look, check out this album!
The next four areas were a treasure trove of original manga page drafts, some with the art framework or the pasted-on kana in the speech bubbles still visible. They were broken up broken up by subject, including story arcs, Stands, battles, JoJos, and villains, accompanied by more audio tour with interesting facts about various features, such as Araki's obsession with making villains who believed themselves to be heroes of their own stories, his own attraction to the idea of the freedom of evil, Jotaro's origins in Clint Eastwood, and the then-revolutionary bit of character design that was giving Josuke thin eyebrows.
Among these displays were three collaborative works, the first by sculptor Motoyo Odya titled "Morph," including several widely stylized statues meant to depict the moment of a Stand emerging from the human body. Designer Kunihiko Morinaga's installment "WEAR THE POSING,WEAR THE STAND" was composed of several statues highlighting the fantastical silhouettes and physiques of several of JoJo's most iconic characters with a hidden twist revealed by a moving spotlight. Finally, there was an absolutely wild CG video presentation by WOW design studio titled "AURA," showing off several of JoJo's most memorable Stands taking shape from various materials.
The finale of the exhibit was an original work by Araki himself titled "There's Always a Traitor" painted on twelve 2x1.2-meter canvases. Inspired by Da Vinci's The Last Supper, Araki took a selection of several characters from across the iterations of JoJo's Bizarre Adventure to create a similar composition of silhouettes. Afterward, there was a small section of various JoJo memorabilia along with a video of Araki designing and painting the piece along with audio describing the creative process and inspirations for the exclusive installment.
No anime or manga event would be complete without some merchandise at the end--just before the exit was a long line to pick one of a considerable catalogue of exclusive JoJo items including shirts, towels, charms, and posters. Unfortunately they were out of Rero Rero candy by the time I reached the front, but I am now the proud owner of a JoJo USB drive. Then, of course, there is only one way for anything truly JoJo to end.