Peter shares his favorite first episodes from the fall season!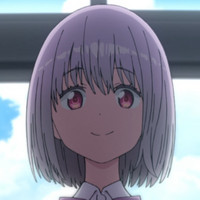 It feels like only yesterday I was writing this article for the winter season and I'm already giving my recommendations for the final season of the year. 2018 has been another great anime and fall looks to be ready to close it out in style with some returning fan favorite series like JoJo's Bizarre Adventure: Golden Wind, Golden Kamuy, Sword Art Online Alicization, and Fairy Tail, but there are a ton of new series that are already showing a ton of promise.
Having watched every single premiere so far I have, as usual, found a bunch of gems among the many anime getting their start this season. Here are my top 5 recommendations for fall 2018 based entirely on their first episode!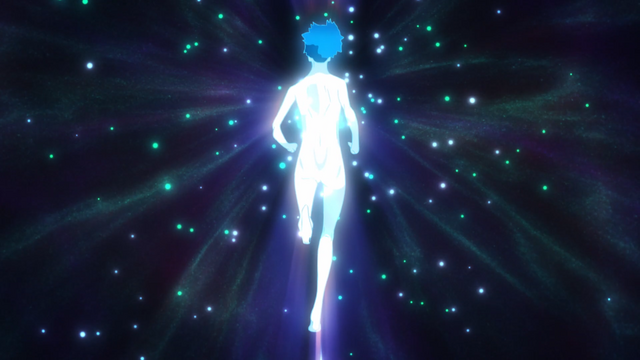 I wasn't sure what to expect from this series that came into the season with so little fanfare but wow was it visually stunning. I tend to have a soft spot for sports series--it's keeping me around that's the hard part--but even beyond my personal proclivities, every single moment of the episode felt so beautifully orchestrated, even fitting in some awesome animation in between a considerable number of character introductions. A penniless thief who relies on his speed for quick getaways finding himself the newest member an all-male dorm about to be coerced by one of their members into running an insane marathon is certainly a strange premise. I don't want to set expectations too high, but I'm getting some major A Place Further than the Universe vibes.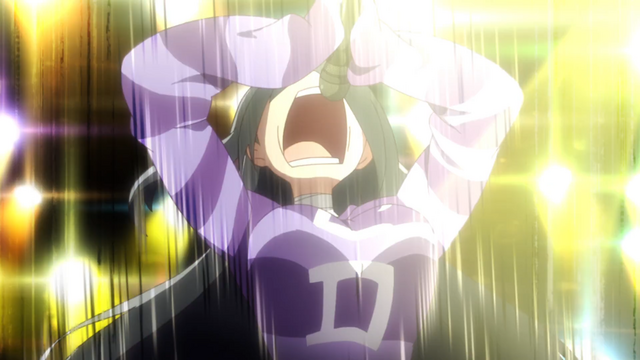 The production committee played things super close to the chest in advance of this anime, giving out almost zero information about the show beyond some key art, title, and the insane ramblings of its lead voice actor Mamoru Miyano. What might normally be considered a bad business move feels like genius now. Coming into this show cold is probably the perfect way to experience it, which puts me in a rough spot sharing why it's so good. Read on only if you don't mind spoilers or, just trust me on this one, and watch it. It's got all the makings of an idol anime except for the unfortunate death of the lead which leads to her pursuing her passion posthumously and necessitates a musical genre shift to death metal. It's crazy funny, defies your expectations multiple times, and I still have no idea what to expect next.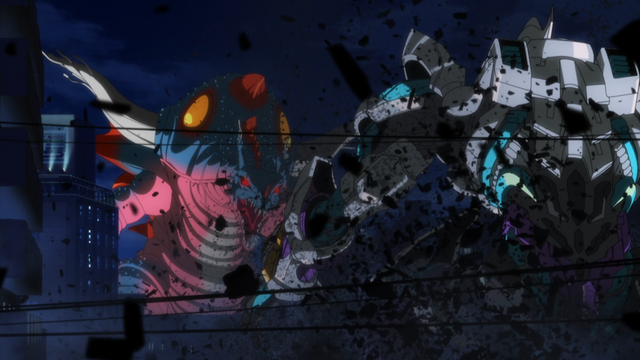 The first thing I thought when watching Gridman for the first time was "this doesn't feel anything like a TRIGGER anime," which might be a dealbreaker for a lot of people, but stick with me. I eventually did see a bit of that TRIGGER glimmer in the character designs and their interactions, but much of the first episode felt very muted and atmospheric. A lot of time was given to unnerving shots of urban decay matched alongside dialogue from the main characters that was decidedly pessimistic and the silhouette of a massive kaiju standing over the city. Then the episode finishes with a massive tokusatsu-style battle with all the kids coming together and using their unique talents to save the day. It was a huge shift, but the transition felt so natural and… right? I'm not usually a tokusatsu fan and TRIGGER has talked up the new techniques they're going to be experimenting with on this anime, so I feel like I'm in for a lot more surprises.
That Time I got Reincarnated as a Slime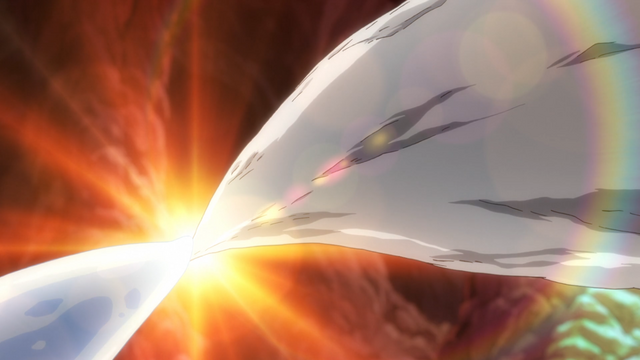 Before I talk about this show, I want you to know I'm super burnt out on isekai anime. I felt like the only two I could still have any hope of looking forward to are anything Re:ZERO forever and the upcoming So I'm a Spider, So What? Basically the last thing I expected was to end up putting this anime in my top 5 recommendations, but here we are. Normally the first thing that happens to the main character after they're taken to another world is they do something really impressive to show off how great they are and set the tone. Our newly born slime coming across a dragon who, locked in a cave for 300 years, was starved for company, resulting in some tsundere interactions where it tried to keep the main character around while maintaining its dignity, did two great things. It took the focus off the main character to indicate the author had things they wanted to do with the world itself and showed a really wicked sense of humor--the PC in the bathtub being a perfect punchline.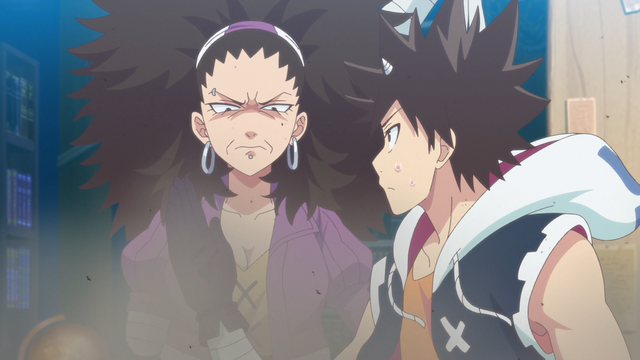 There are so many reasons to be excited about this show as the first anime adaptation of a widely read shonen manga originally published in French. The success of this show could mean all sorts of things for the future of the Japanese manga and anime markets and I'm pretty damn excited, especially because the manga is good! Master scenario writer Makoto Uezu seems to be speeding toward to good parts as he cut a lot of fat off the first chapters and so far the animation looks to be doing some serious justice to Valente's awesome art. As we're headed into the first real fight, there's not too much to report back on yet, so recommending this might be cheating a bit, but everything shows a ton of promise. For example, Romi Park plays the gruff, one-armed mentor. That alone would have me waiting in line for this anime.
Short Shout-out: Skull-face Bookseller Honda-san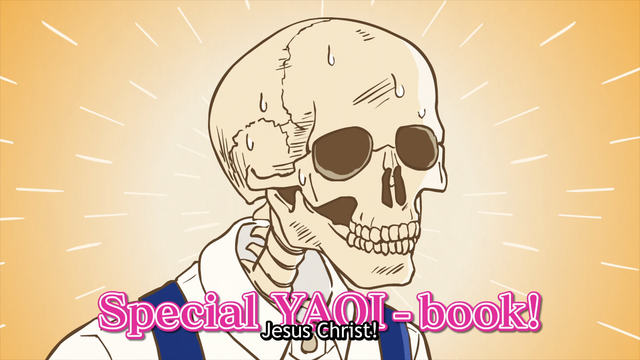 Including this because there are always a few short anime each season that are criminally underwatched and, well, Honda-san was just that good. This easily digestible comedy short has a pretty self descriptive title, Honda works at a bookstore and is a skeleton. This may seem out of the ordinary but none of the customers seem too surprised and many of his coworkers are monster of some type so I guess we're just supposed to accept it. Having to explain to a bewildered dad what "yaoi" means and figure out communication with foreigners looking to buy shonen manga and BL, on the other hand, feels like a very believable problem for his line of work and the comedic timing is perfect.
Those are my top 5--or 6--recommendations for the season, but they're far from the only great premieres these past two weeks. For those looking for lighthearted laughs, Anima Yell!, Between the Sky and the Sea, and Ms. Vampire who lives in my neighborhood. all had great premieres. RErideD - Derrida, who leaps through time and Rascal Does Not Dream of Bunny Girl Senpai both made strong showings with some supernatural mystery. For those who want more fights need look no further than Hinomaru Sumo and DOUBLE DECKER! DOUG & KIRILL.
As always, I hope this list helped you find some new anime to fall in love with and, if I didn't give your favorite shows the love it deserves, leave a comment to let others know! You might help someone else find their favorite anime of the season!
---
Peter Fobian is an Associate Features Editor for Crunchyroll, author of Monthly Mangaka Spotlight, writer for Anime Academy, and contributor at Anime Feminist. You can follow him on Twitter @PeterFobian.