An embarrassment of riches is coming your way in 2019, with favorites old and new returning!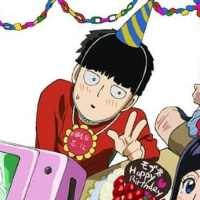 It may seem a little premature to be thinking about 2019's crop of TV anime, but a look at the upcoming slate of titles will have you counting down the days. From long awaited sequels to current hits like One Punch Man and Mob Psycho 100, to revisits of classic series like Boogiepop, Sorcerous Stabber Orphen, and Fafner in the Azure, there's something for everyone in the year to come. The following titles are so far confirmed to be released in 2019, and are listed by season, then alphabetical order. Let's take a look at some of the upcoming hits for next year, with links to the series available on Crunchyroll so you can catch up in time for January!
BanG Dream! Season 2
Expected Arrival: Winter 2019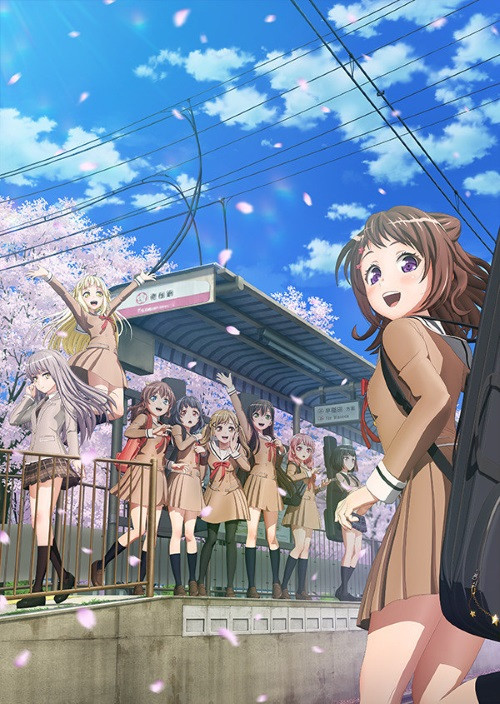 The second of three planned seasons, BanG Dream! follows Kasumi Toyama's, well, dream to form an all-girl band with a star-shaped guitar she found in a pawn shop. The series is part of a Bushiroad multimedia project including the band Poppin' Party. Season one, available on Crunchyroll, ends with Kasumi's dream apparently being fulfilled. What adventures are now in store in 2019?

B-PROJECT Season 2
Expected Arrival: Winter 2019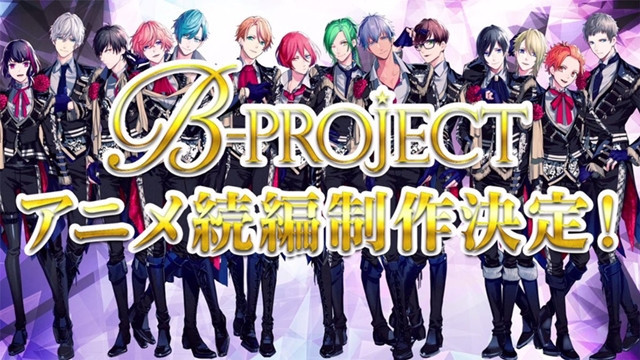 A sequel to the popular B-PROJECT idol series, following manager Tsubasa and her attempts to wrangle the eponymous idol unit "B-PROJECT" made up of groups Kitakore, Thrive, and MooNs. The first season was full of high-stakes drama and ended on a cliffhanger of sorts, so season 2 should pick up right where the season left off! If you're not caught up, season 1 is available on Crunchyroll!

Boogiepop And Others

Expected Arrival: Winter 2019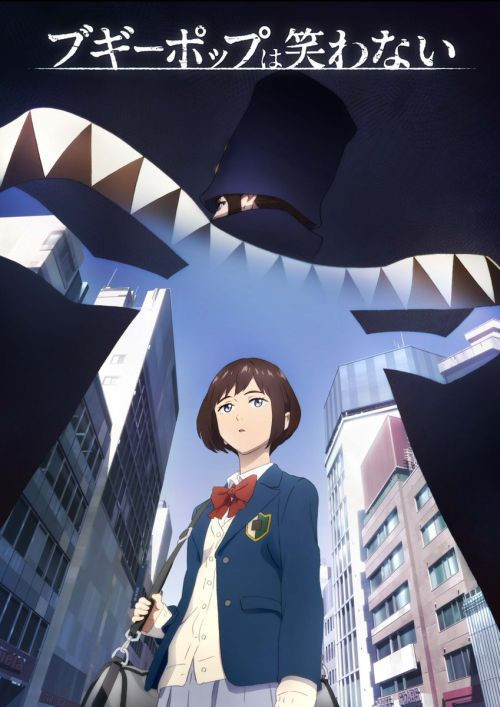 The original Boogiepop Phantom, based off the long-running light novel series, came out in 2000 and is still a cult hit for its inventive chronology and oppressive horror atmosphere. 19 years later, and 20 years after the publication of the first novel, Madhouse is going to take another shot at the series. This time the director will be Shingo Natsume of One Punch Man, Space Dandy, and ACCA: 13-Territory Inspection Department. It will be interesting to see how this dynamic director will handle a horror series!

Kakegurui Season 2
Expected Arrival: Winter 2019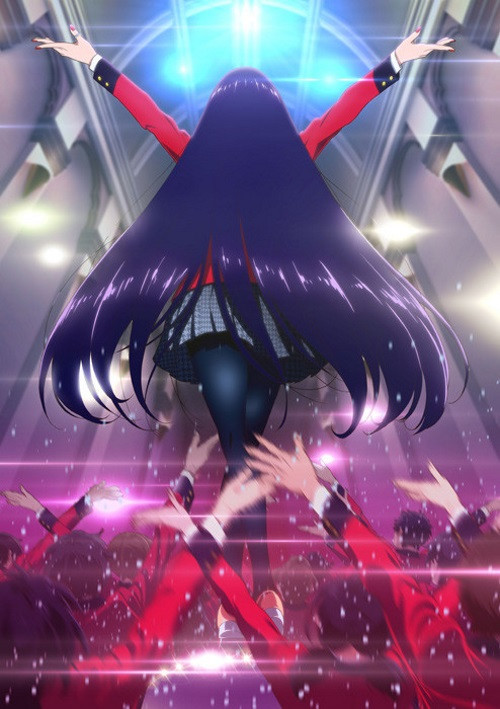 Yumeko Jabami and her yuri harem of maniacal compulsive gamblers are back! Fans of the first Kakegurui series, which ended on a weak final episode that tried to wrap up an obviously still-ongoing manga series, can likely expect more of the same: tricks and treachery, overblown emotional breakdowns, and libidos sublimated through games of chance. The cast and much of the staff appears to be the same, so I'm betting we'll all be in for a treat.

Mob Psycho 100 Season 2
Expected Arrival: Winter 2019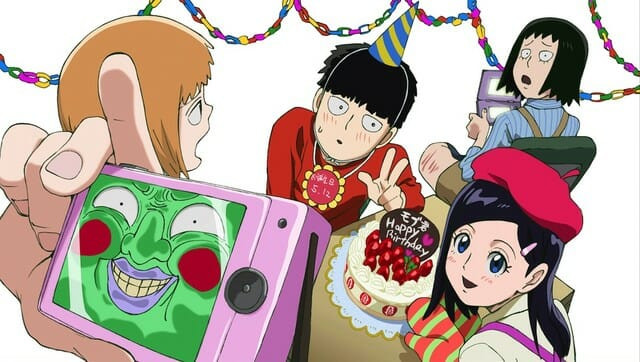 The original Mob Psycho 100, based on a webcomic by ONE, went through what seems like three or four arcs of material in just 12 episodes. What adventures are even left to be had? There must be plenty, because Mob, Reigen, Dimple, and all of his friends will be coming back for more. Director Yuzuru Tachikawa has confirmed the staff at BONES will be the same for the new season, so expect more of the stylish, comic adventures that made Mob Psycho such a hit! If you're not current, season 1 is available on Crunchyroll!

Real Girl Season 2
Expected Arrival: Winter 2019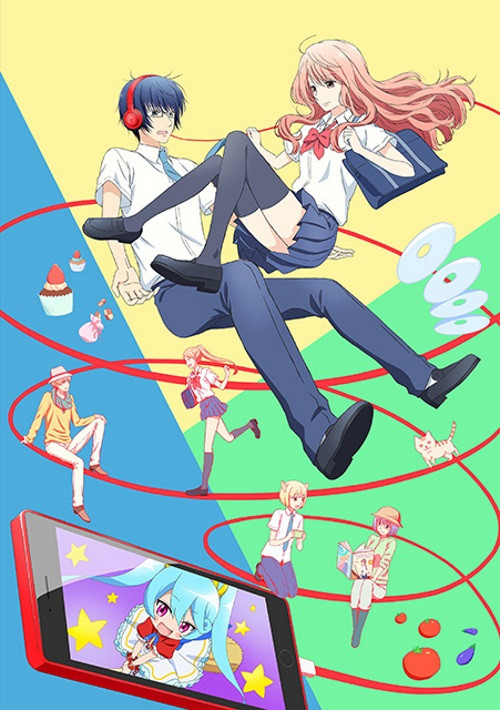 Coming of age romance Real Girl will be coming back, with the same cast and staff so fans are in for a treat! The romance series stars otaku Hikari Tsutsui, who is satisfied with virutal girls, and the relationship drama that finds him when a real popular girl approaches him for the first time!

One Punch Man Season 2
Expected Arrival: Spring 2019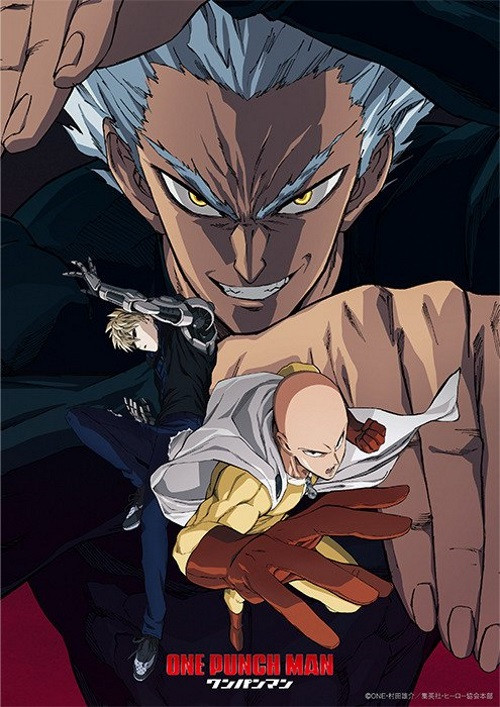 The long awaited sequel to the smash hit One Punch Man, is almost here at last! The series will continue the popular comic by ONE with art updated by Yusuke Murata. JAM Project is also returning for a new rousing opening theme!

Chihayafuru Season 3
Expected Arrival: TBA 2019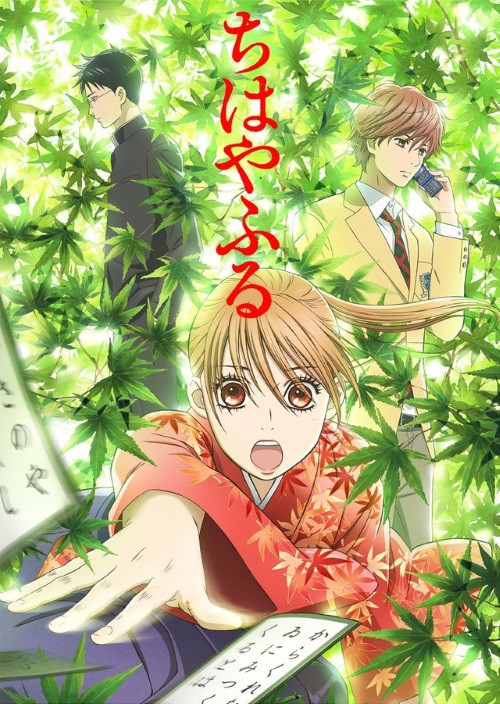 Beloved sports shoujo series Chihayafuru, with its focus on the Japanese game of karuta as well as romance between its leads, is returning for a third season. A show that needs to be seen to be believed, you're in luck, because the first two seasons are available on Crunchyroll!

ETOTAMA Season 2
Expected Arrival: TBA 2019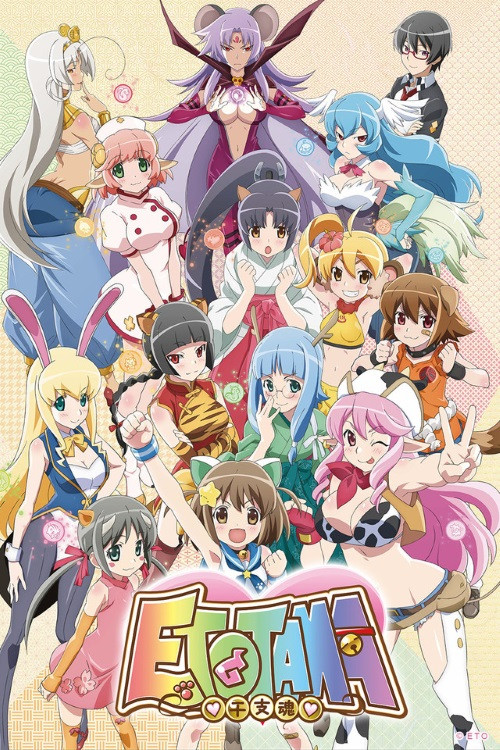 Details are scant about ETOTAMA's second season, but it will likely follow Cat's attempts to once again find her place in the Chinese Zodiac. A mix of oddball comedy and well-realized CG action setpieces, fans of the cult hit will have more Cat very soon. If you missed season 1, it's available on Crunchyroll!

Kemono Friends Season 2
Expected Arrival: TBA 2019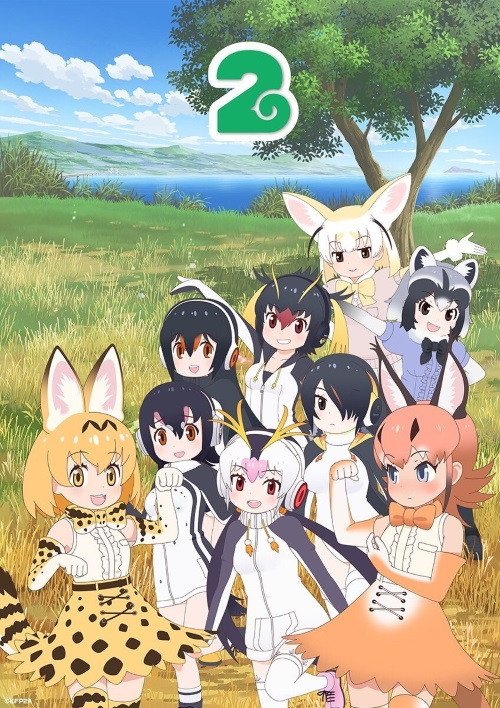 The original Kemono Friends was an out of nowhere hit that captured fans' hearts everywhere for its genuine heart, which more than made up for some rough around the edges visuals. If you missed the first season, it's available on Crunchyroll now! The director, Tatsuki, who headed up the first series, was removed from the project to great fan outcry. No one is sure what to expect from Kemono Friends 2, but it should arrive in 2019.

Magia Record: Mahou Shoujo Madoka Magica Gaiden

Expected Arrival: TBA 2019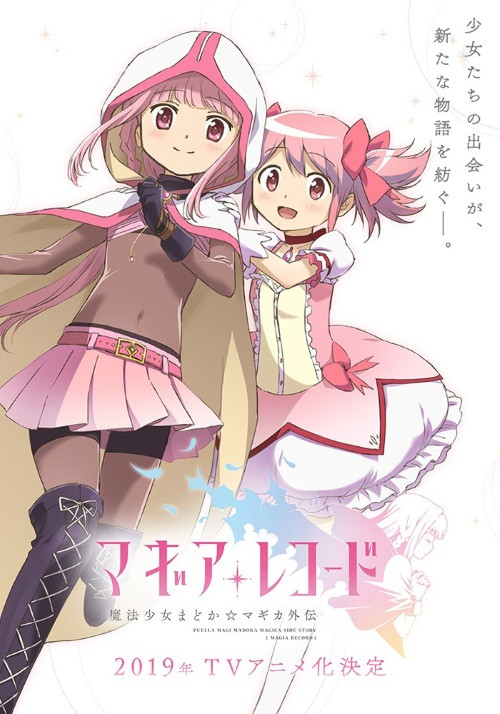 The original Puella Magi Madoka Magica from 2011 needs no introduction, as it's spawned a whole series of imitators since it became a surprise hit. This time, a sequel is being made from the smartphone RPG. A town called Kamihama is filled with witches, and magical girls are drawn there to fight. Homura arrives in the town to solve its mystery, to save Madoka.

Sorcerous Stabber Orphen
Expected Arrival: TBA 2019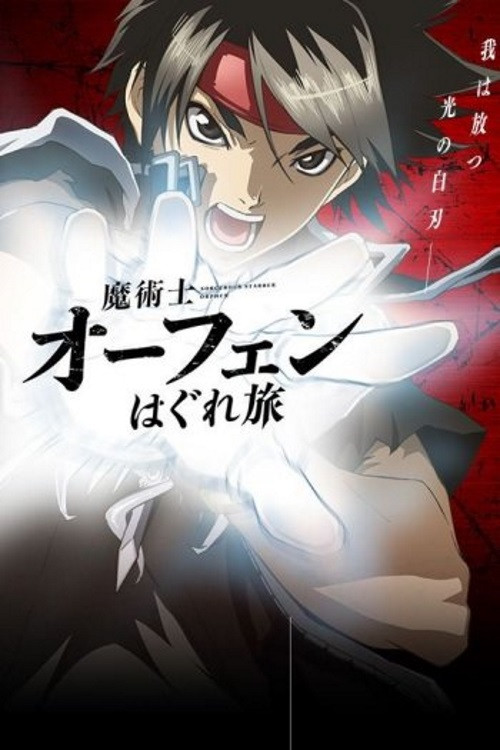 The Sorcerous Stabber Orphen light novel series got a TV anime in 1998, and a sequel in 1999. For the series 25th anniversary, a new Orphen series is due out in 2019. The story follows Orphen, a great sorcerer and his attempts to track down a deadly creature called the Bloody August for intensely personal reasons!
Fafner in the Azure: The Beyond
Expected Arrival: TBA 2019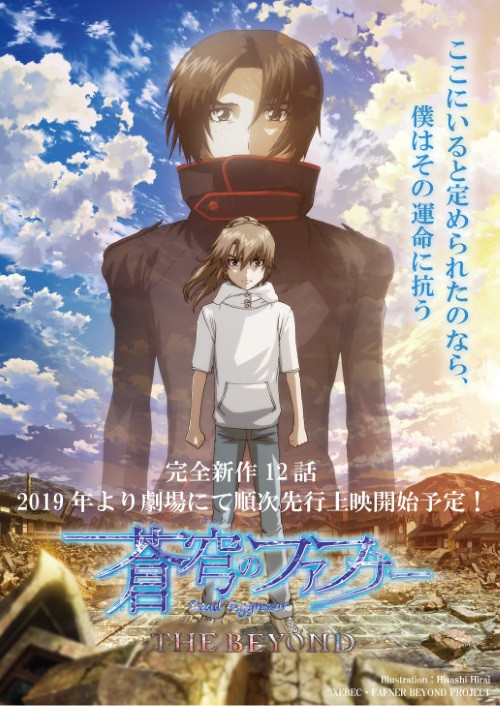 The original Fafner in the Azure aired in 2004, and THE BEYOND is a new 12 episode series getting a special theatrical screening in Japan. The series focuses on a small chain of islands that believe they live in peace, but are really the final line of defense against mankind's greatest foes.
Of these series, I'm personally looking forward to Mob Psycho 100, Kakegurui, Boogiepop Doesn't Laugh, and Etotama the most! For the others, I have some catch-up to do!
What series are you most looking forward to? Let us know in the comments!
---
Thomas Zoth is a features writer for Crunchyroll, blogs occasionally at Hungry Bug Diner, and appears on podcasts at Infinite Rainy Day. You can follow him on Twitter at @ABCBTom.