Load up your queue and let us do the rest!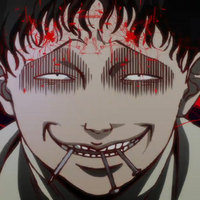 Planning a Halloween get-together with your friends and want something on the TV? There's plenty of great anime on Crunchyroll for the spooky season! Whether you're getting together specifically to watch anime or you just want something cool on in the background, this quick list will help you get a spooky queue going.
There's even more to get you in the Halloween mood than we have room for here—so help out your fellow fans by sharing your faves in the comments!
Soul Eater: Death-Defying Action

Odds are if you haven't seen Soul Eater yet, you've at least heard of it. The action-packed shonen fantasy series not only has cool character designs and exciting fight scenes, but it's practically condensed Halloween in a bottle.
The main characters are students at Death Weapon Meister Academy, an elite school where kids train up their inherent magical skills... but Harry Potter this is not. Humans with the ability to transform into magical Weapons are paired off with Meisters who wield them in battle. After killing 99 evil humans and one witch, they can level up and become Shinigami-worthy Weapons.
Between wizards and witches, the show's spooky aesthetic, and a headmaster who is literally Death, Soul Eater is a great pick for shonen and fantasy fans looking for a seasonal watch. There's lots of it, too, so you can keep on enjoying it even after Halloween!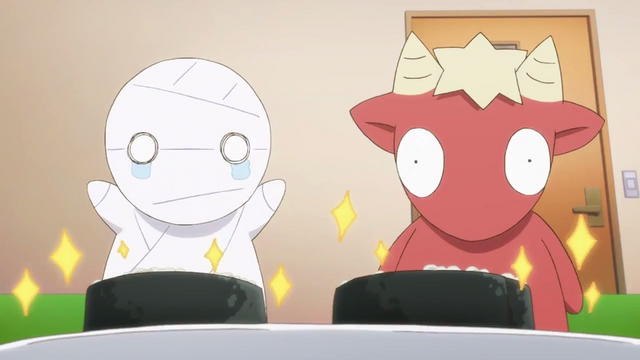 It's definitely more cute than creepy, but slice-of-life comedy How to Keep a Mummy is full of adorable cryptids for monster lovers.
The title mummy, Mii-kun, was sent to protagonist Sora by his globetrotting dad. Despite coming with an enormous care guide, little Mii-kun primarily just wants love and attention. Sora's adventures with his new charge aren't particularly terrifying, but they're full of mystery. For example, what is Mii-kun a mummy of?
More tiny monsters join the household over the course of the series, including a dragon, an oni, and a baku (a dream-eating chimera). So if you're a fan of monsters but want something a little more easygoing, or if there's a chance of kids running through the room, Sora and Mii-kun's domestic adventures are sure to fit the bill.
Black Butler: Hellacious Historical Fiction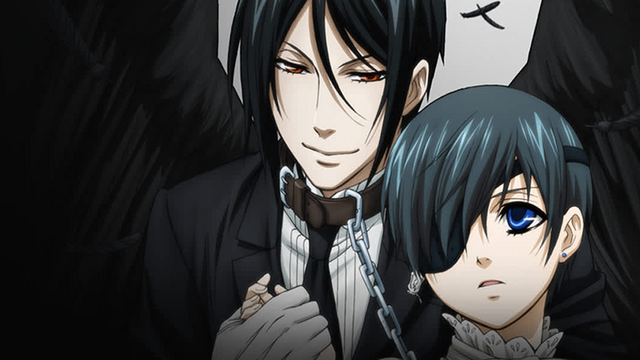 If your Halloween aesthetic is more gothic, Victorian, and downright demonic, it may be time to try (or return to) Black Butler. The weird, grim, elegant dive into 19th century English society is a perfect fit for fans who like their October festivities with a dash of early Tim Burton.
Our hero is Ciel Phantomhive, a young boy tasked with solving crimes in Victorian London. Ever at his side is Sebastian Michaelis, seemingly the perfect butler. Under the radar, though, the two have a contract: Sebastian will help Ciel find the criminals who killed his parents, and in exchange he gets Ciel's soul.
The (literally) demonic Sebastian isn't kidding around when he says he's "one hell of a butler."
Don't come in looking for accurate Victorian style, though: the world of Black Butler is all about looking as gothic and gorgeous and possible. You'll see a lot of things you'd never have seen in 19th century England, horror elements aside, but that's the fun of it. The plot is entertaining, but the character designs and costumes are fun to look at on their own.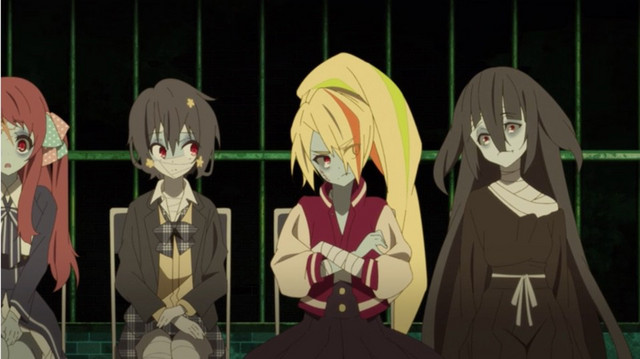 Come on, you didn't really think we'd make it through this list without touching on Zombie Land Saga, did you?
The new series puts a George Romero twist on anime's "prefectural pride" movement, reanimating seven girls from all walks of life to form a zombie idol group. If they can get their show on the road without getting double tapped in the head, the girls may have a chance at revitalizing Saga—both in the anime and in real life.
Though Zombie Land Saga is by definition an idol show, there's plenty of creepy imagery and legitimately scary scenes to set the mood for a Halloween viewing. The first episode in particular is actually pretty terrifying, as audience association girl Sakura tries to find her feet in a spooky house filled with walking dead.
If anyone in your circle of friends is a big fan of Love Live! or other idol anime, this is a perfect one to throw on for them this month.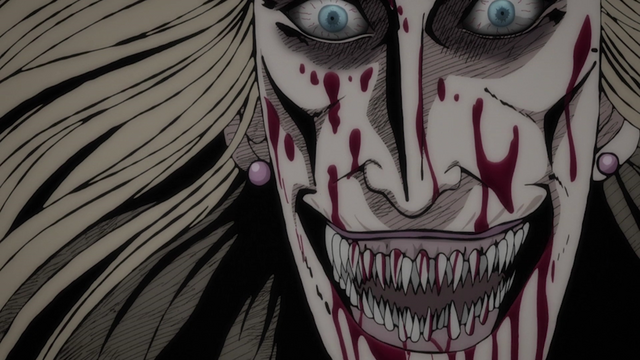 If your tastes for Halloween viewing lean more toward gruesome, gory, and straight-up horrific, there's only one creator who fits the bill.
Horror legend Junji Ito's collected works have been terrifying readers for decades, and some of the best were brought to life in the anthology series Junji Ito Collection. Each episode consists of a pair of stand-alone short stories, so you can start anywhere and watch anything with a title that intrigues you.
The best part? Crunchyroll now has two bonus mini-episodes that came out after the series aired. Both focus on Tomie, Ito's infamous femme fatale who drives men to kill her but never seems to die. The first of the two shorts is based on the very first Tomie story.
Junji Ito Collection is heavy on gore, body horror, and intense imagery. If that's not your thing, you might want to try one of the other four on this list. If you're in the mood for some high-end scares and a lot of nightmares, though, throw this on for your Halloween get-together.
Do you have a favorite spooky anime that didn't make it to our list? Share it in the comments so your fellow fans can add it to their queue!
-----
Kara Dennison is responsible for multiple webcomics, and is half the creative team behind the OEL light novel series Owl's Flower. She blogs at karadennison.com and tweets @RubyCosmos. Her latest work can be seen in the anthology Relics, currently available from Red Ted Books.