What anime are people in your state, province, territory, or country watching the most this season?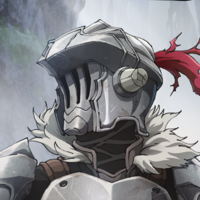 We're a full month into the fall anime season, and much like folks are getting settled into their favorite scarves and easy chairs by the fire, they're starting to get settled into their favorite anime, too. With that, we'd like to continue to the tradition of sharing maps of Crunchyroll users' favorite new anime by state, by province, by territory, and by country!! Which new fall series is the top where you live? Jump in and let's find out!!
A quick note on methodology: this map is looking at which show has the most current viewers from a sample as of the most recent episode by state, excluding any continuing titles from the previous season. That's why anime such as Black Clover or BORUTO: NARUTO NEXT GENERATIONS are absent, despite their popularity.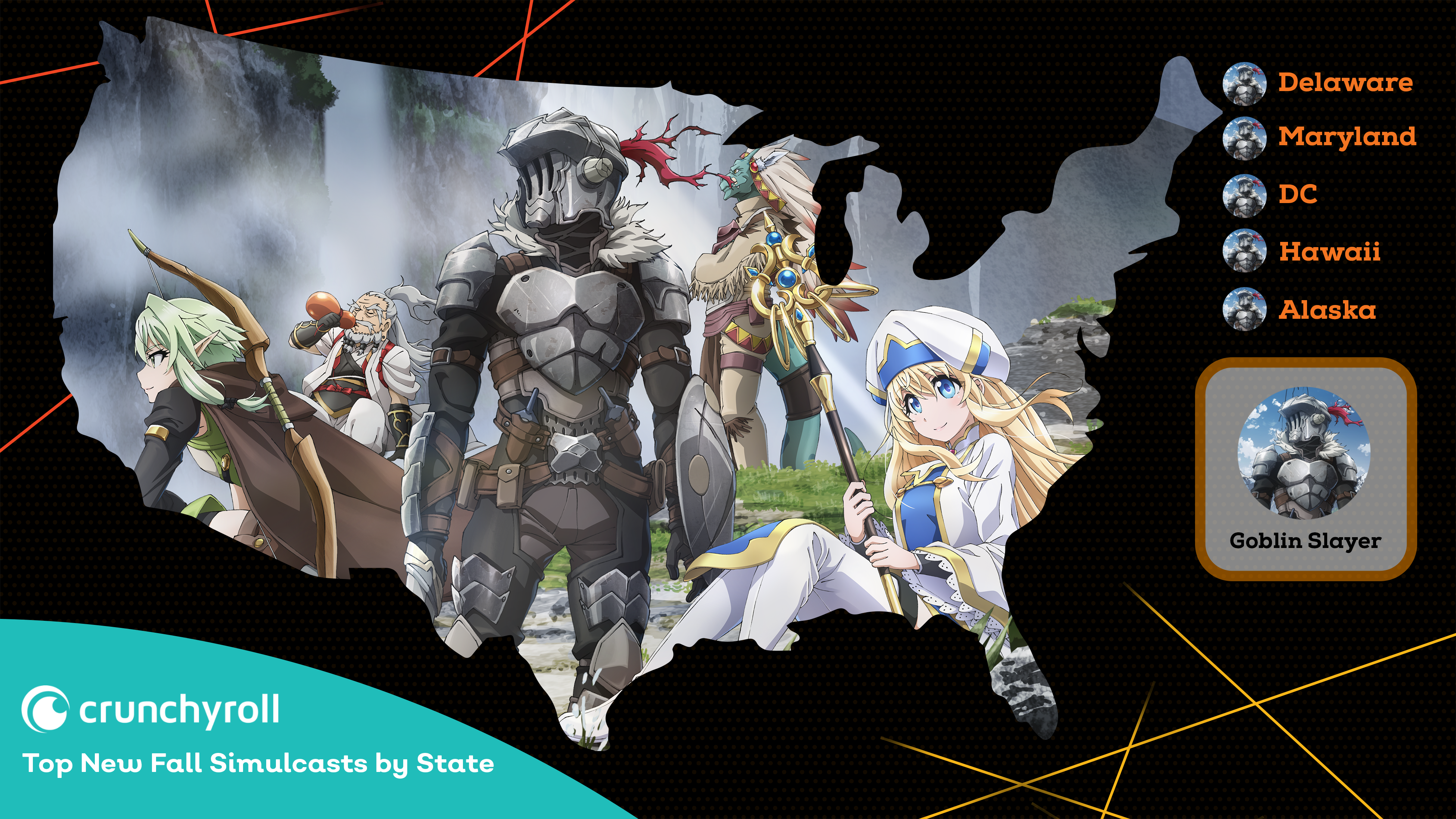 Crunchyroll Top Fall Anime by State - United States of America
WELCOME TO GOBLIN SLAYER COUNTRY! This is absolutely incredible, marking only the third time an anime has taken the #1 slot in every state. The last time a country had been this thoroughly dominated by an anime, we had to make a new way to limit which anime were eligible since it was a giant map of Deku's face, and the time before that, Black Clover had just screamed onto the scene with great fanfare. While our favorite slime was a top competitor and almost caught up to Goblin Slayer in nearly every state, Rimuru couldn't claim a spot on the map in the United States.
Goblin Slayer has been a wild ride, with a huge body count (mostly consisting of--you guessed it--goblins!) and a little more graphic content than the typical fantasy anime series. But the disturbing imagery of the first episode doesn't seem to be much of a deterrent--if anything, anime fans became all the more curious by the whispers in the fandom about just how unfathomable a goblin's actions could be. As someone who enjoyed the first volume of the Goblin Slayer light novel series, I've been impressed with the adaptation--it's satisfying to watch the titular character expertly cleave his way through the horde in a way that I imagine it is for other folks to watch expert gamers on Twitch.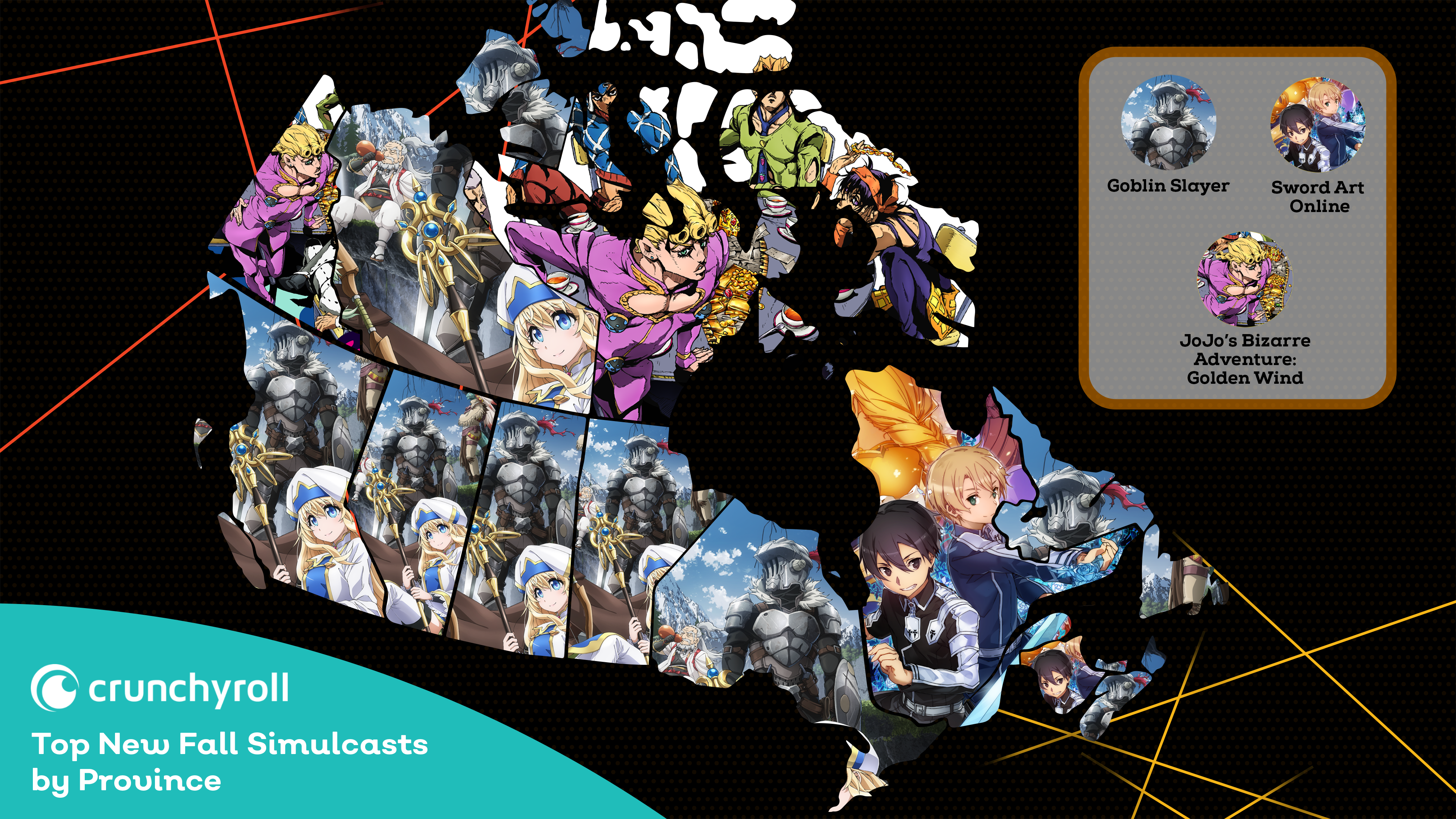 Crunchyroll Top Fall Anime by Province / Territory - Canada
Canada provides slightly more variety than its neighbor to the south, with the first appearance of the AOTS (according to me), Jojo's Bizarre Adventure: Golden Wind. As with the US, That Time I Got Reincarnated as a Slime barely missed out on claiming a province or territory in the Great North, leaving Goblin Slayer to continue its domination in most parts of the country. Sword Art Online shows up in Quebec and New Brunswick, because, as with our previous maps, Quebec loves being different from the rest of Canada.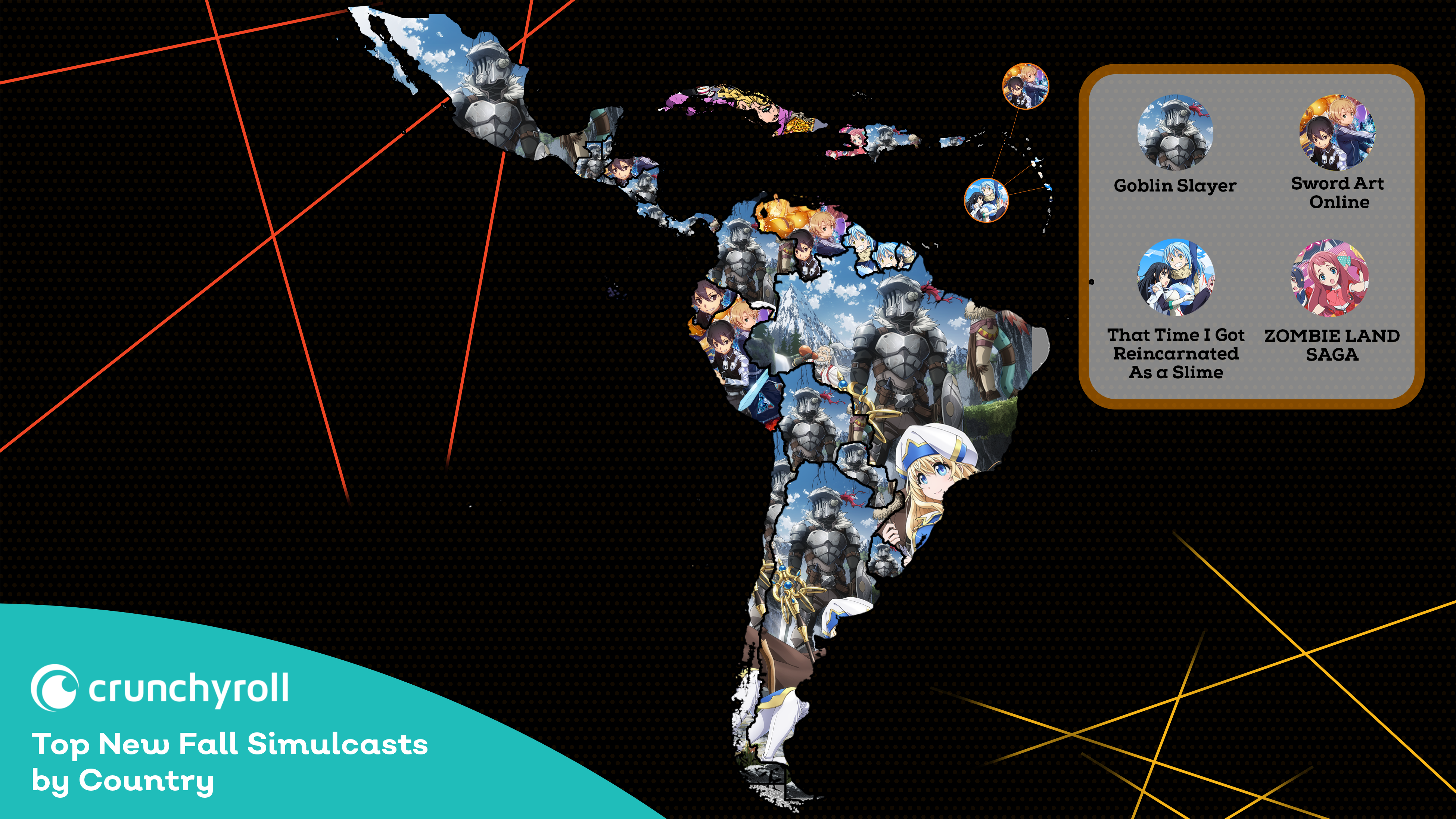 Crunchyroll Top Fall Anime by Country - Latin America
Latin America's tastes aren't too far off from the rest of the Americas - Goblin Slayer, That Time I Got Reincarnated as a Slime, and Sword Art Online proved to be the favorites in the most Latin American countries. Usually, we see more variety between the maps of the Americas, but here, Kirito's face is peeking out from many countries in Central America, much like he does in Eastern Canada, and Goblin Slayer's expressionless helmet takes the biggest countries in Brazil and Mexico. We also see our first appearance of the excellent Zombie Land Saga in Haiti. The series has become a surprise hit this season, with seemingly unending viewership and critical affection even though its plot and characters were completely unknown to the world prior to the launch of its first episode. If you haven't seen it yet, I cannot recommend it highly enough--it's best to go into it blind, like so many of us did, so don't read another word about it: just start watching!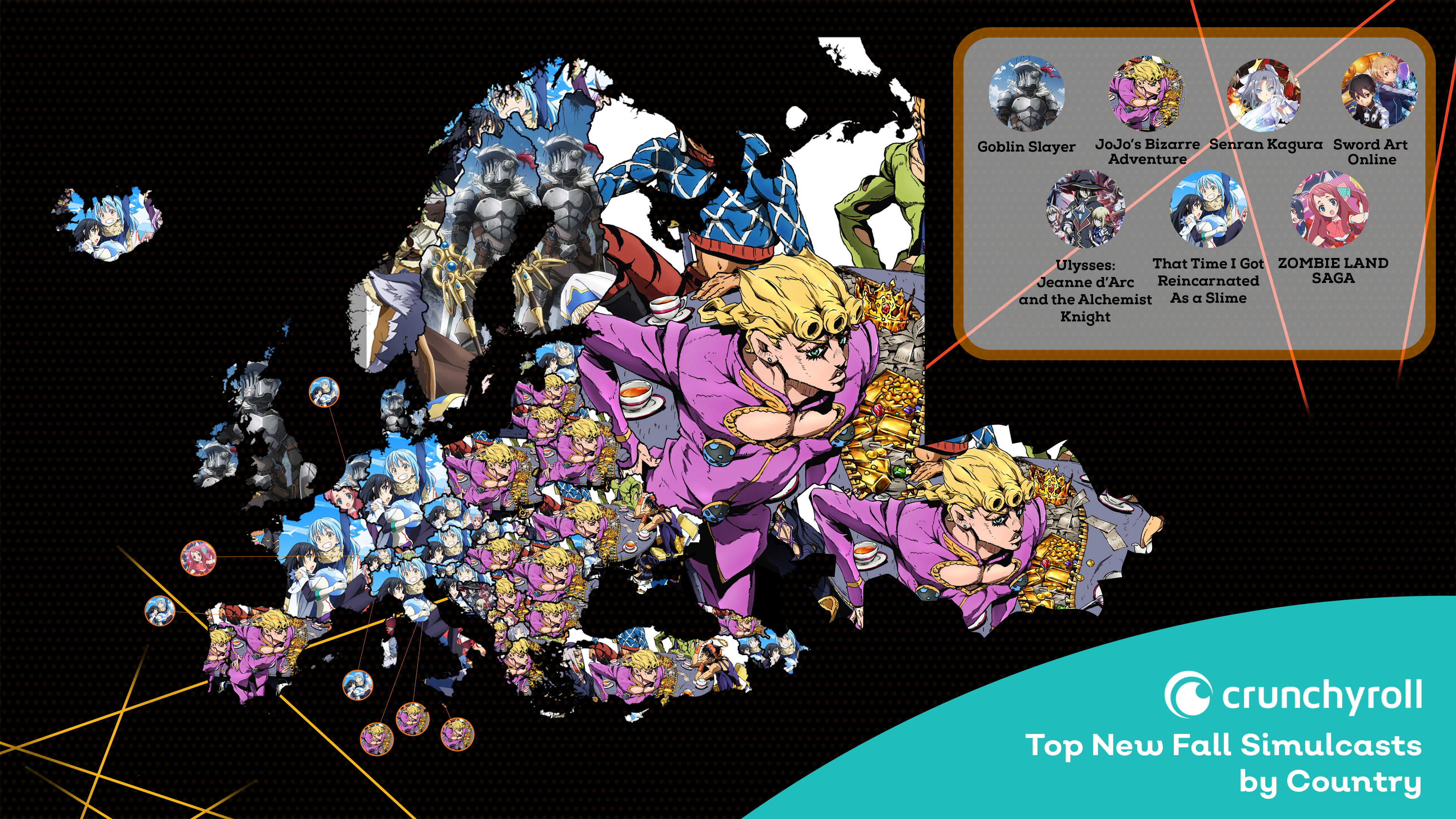 Crunchyroll Top Fall Anime by Country - Europe
That Time I Got Reincarnated as a Slime reigns in most of Europe's most populous regions, including Germany, France, and Italy, and much of Western Europe, while Jojo's Bizarre Adventure stands tall in Eastern Europe. Goblin Slayer saw success in the United Kingdom, Ireland, and many of the Nordic countries, though critically, its conquest of Europe is limited by its regional availability. As much as I love Slime, I was somewhat surprised to see it as the top anime in Italy, the country where Jojo's Part V takes place - but our boy GioGio came in as a close second, at the very least.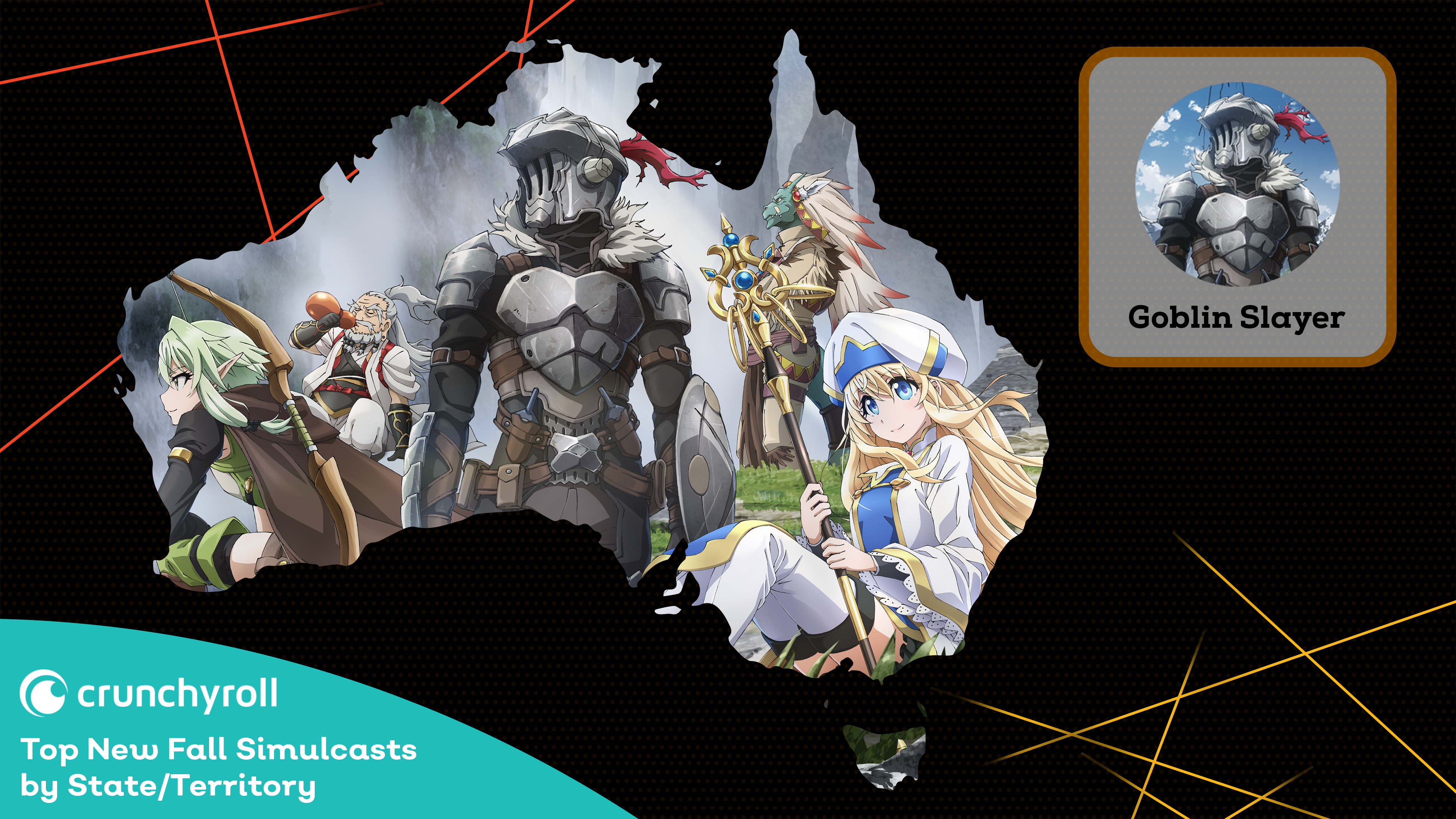 Crunchyroll Top Fall Anime by State - Australia
Goblin Slayer may only be a silver-level adventurer, but he is solid gold in Australia, dominating the country in a way not seen since the cane toads became the de facto ruler and government of the world's largest island. Never before have Australian tastes so closely aligned with the US (even having Slime as a close second in most states), but as we've seen today, the power of Goblin Slayer is supremely impressive.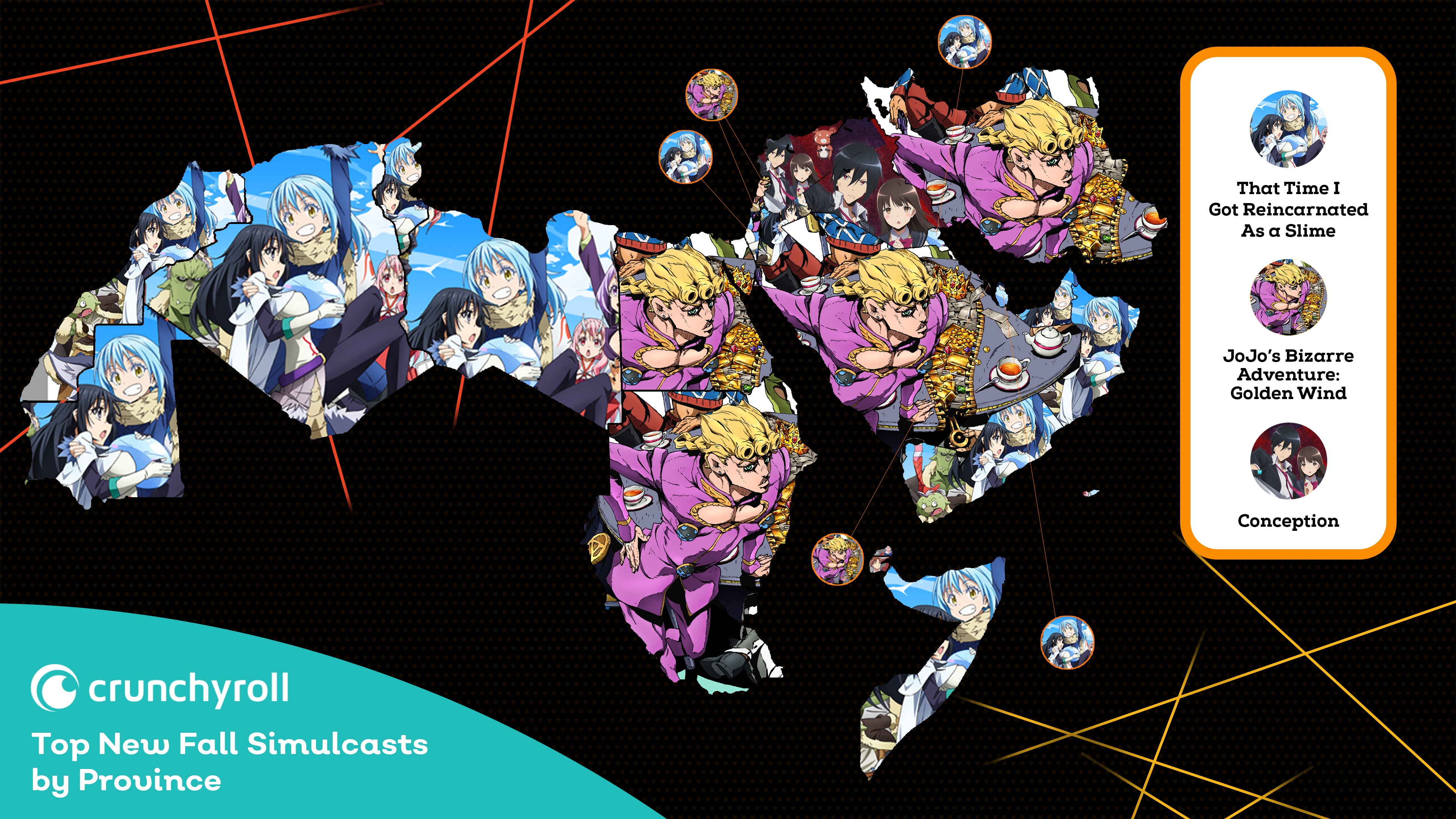 Crunchyroll Top Fall Anime by Country - Middle East and North Africa
Our map of the Middle East and North Africa reveals some compelling regional interests, along with a fun surprise. Northern Africa generally finds That Time I Got Reincarnated as a Slime to be the most compelling, while countries surrounding the Red Sea are fans of Giorno's Part V. What's particularly interesting here is the presence of Conception as the top new anime in Iraq and Syria--two countries where it's a little surprising to see an anime about inpregnating a woman representing each of the constellations in the Zodiac, particularly since they're the only countries we've looked in the world at where Conception's on top!
That concludes this season's overview of the top anime on Crunchyroll by country and region!! While there are plenty of other countries we didn't include, these are the most seasonal maps we've made before, and we hope you find them as interesting as we did. Thanks for reading, and let us know if your favorite anime this season matches the most popular one among your neighbors!