Check out the real-world locations of Rascal Does Not Dream of Bunny Girl Senpai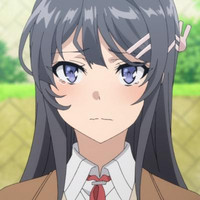 This week's Anime vs. Real life continues with the coverage of the real-life locations of the excellent Rascal Does Not Dream of Bunny Girl Senpai, moving on from the picturesque island of Enoshima, to the just as scenic coastal area of Fujisawa. Thereby taking a look at some of the show's most frequent locations, like their school, the nearby station, as well as the beach, and just as promised in the first part, there'll even be more sunsets to admire! This area has served as the setting for a plethora of other anime, and even includes anime's most iconic train crossing, as well as the one high school with probably the most appearances in anime ever!
In case you missed it, here's Part 1, which focuses on the show's Enoshima locations. The next part will feature all locations in Fujisawa City, like Sakuta's workplace, Mai's favorite bakery, and the playground where Sakuta and Tomoe kicked each other's butts.

"Kimi no sei, kimi no sei" was what I was humming the whole time while walking from Kamakura Koko Mae Station to Cape Koyurigimisaki, the spot from the first sequence of the show's catchy opening. As you can already see, my second day in the area wasn't blessed with sunshine like the day before on Enoshima, but at least some comparisons match up a bit better because of that.

It might not have been a typhoon like in last week's episode, but the gray sky and cold rain made it look just as daunting in real life.

I was already wondering how long it would take the show to include the famous Slam Dunk train crossing, and it finally happened in last week's episode eight. Located right next to Kamakura Koko Mae Station, this crossing has become an extremely popular pilgrimage sight for fans of the show Slam Dunk, which featured the spot in its first opening. The crossing has since been included in countless other anime, like Interviews with Monster Girls, Tari Tari, Ping Pong the Animation, Three Leaves, Three Colors, HaNaYaMaTa, and more. And as you can see, the spot is as popular as ever among tourists, many of whom were even recreating Sakuragi's pose from Slam Dunk's opening.

It's only one short stop along the iconic Enoshima Electric Railway (Enoden) from Kamakura Koko Mae Station to Shichirigahama Station, which is one of Bunny Girl Senpai's most used locations.

Since the station has been in just about every episode so far, it's no surprise that it's been recreated quite faithfully in the anime.

However, I'll be frank and just tell you straight up; I did not get to see anyone in a bunny girl outfit during my whole trip. On the other hand, they just might have been invisible due to having a bad case of "puberty syndrome".


The main entrance of Shichirigahama Station, Nr. 9 on the Enoden Line.



In the fifth episode, after a 'dirty' brawl between Sakuta and one of his upperclassman, him and Tomoe run away from the station to the nearby beach.

I, too, had to hurry, but for a slightly different reason.

I simply wanted to catch the sunset, which, as you can hopefully tell, was well worth the sprint. (This was on my first day there).


They run off to the very close Shichirigahama Beach, which is quite popular among surfers, and known for its dark sand.

The Yukiai River flows into Sagami Bay here.


The anime even included the stain on the right side of the wall.


I definitely got there at the right time, since the color of the sky almost matches up perfectly with the anime.

Sakuta did not only share a special moment with Tomoe here, but also with Mai, as this was the place where he first got to meet her mother in the second episode.


The large rest stop on top is a popular spot for viewing the sunset, as well as Enoshima and Mt. Fuji on a clear day.

But let's head back to Shichirigahama Station, from where it's again only a short walk to their high school.


Yukiai Bridge. I actually took a picture that aligns a lot better here on the second day, but decided to go for this one instead, as the color of the sky matches up quite well with the one in the anime.

This is how the same bridge looked during my second visit.

The anime's Minegahara High School was, once more, modeled after Shichirigahama Senior High School. I'm not keeping count, but said school has been the model of numerous anime before. like Squid Girl, Minami Kamakura High School Girls Cycling Club, Ping Pong the Animation, HaNaYaMaTa, and so on. I even saw it in the trailer of Shaft's Fireworks movie, which I haven't gotten to watch yet. I highly doubt that there is another school out there with nearly as many appearances in anime as this one.


However, as you'll notice right away, it does look a bit different, since the anime's main building doesn't exist in real life.

Comparing the anime's aerial shot with Google Earth shows that the anime simply added another school building, and switched the tennis court and the swimming pool around a bit.

I wonder if the school sometimes gets students that simply apply because of its many anime appearances.



And finally, back to Shichirigahama Station, from where it's a good 20 minutes ride to Fujisawa Station.

From EN08 to EN01 to be exact.

If you're quick, you can also catch a glimpse from the train of the seawall near Cape Koyurigimisaki, just like in the anime.

And that's where I'll continue next time: Fujisawa City. This'll be the last part, showing where Sakuta works and lives, as well as the bakery where Mai always buys her cream pan, and not to forget, the playground where Sakuta meets Tomoe and Shoko for the first time.
Locations from this article are marked with green pins on the map. Enoshima locations from Part 1 are orange, and next week's locations are purple.
Can you name any other anime that show either the same crossing or high school? And have you been enjoying Rascal Does Not Dream of Bunny Girl Senpai so far? Let us know!
---
Wilhelm is an anime tourist, who loves to search for and uncover the real-world spots he sees in anime. You can talk with him on Twitter @Surwill.