KADOKAWA anime producer Junichiro Tamura sits down to chat about The Rising of the Shield Hero and the realities of producing anime!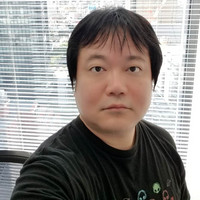 At this year's Crunchyroll Expo, we had a lot of amazing premieres, including the Crunchyroll co-produced show, The Rising of the Shield Hero! We were lucky enough to listen in to the Crunchyroll Expo Chat panel with Junichiro Tamura, the producer for KADOKAWA's many anime products, and specifically The Rising of the Shield Hero.
While we often hear from voice actors or even directors about what it is like to work on anime, it isn't often we get to enjoy hearing about the actual production work and experiences that go on behind the scenes of turning ideas into the beloved stories we get to watch as finished products. If you're curious what it's like to be a producer, how long The Rising of the Shield Hero has been brewing for, or his experiences working on other shows such as Bungo Stray Dogs and Chio's School Road, read on to see what Tamura-san had to say. You might even find out that sometimes, an anime that's about making an anime got a lot of things right!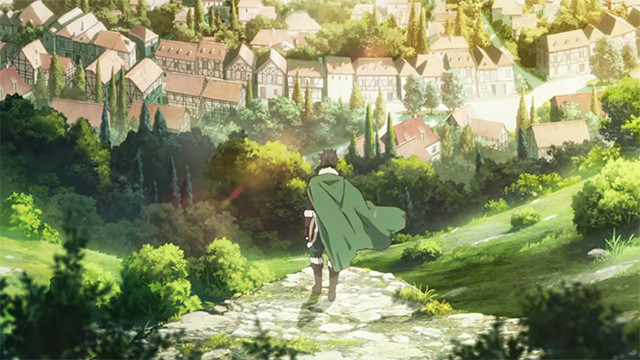 Thank you for joining us at Crunchyroll Expo! Could you please introduce yourself?

Junichiro Tamura: I'm Junichiro Tamura from KADOKAWA, and I've traveled to this event to show you the first episode of The Rising of the Shield Hero.
As a producer, what are your roles and responsibility for The Rising of the Shield Hero?

JT: As a producer, I do everything from top to bottom; I ask for budget, I gather up staff to make the committee, I get the studio, I get the staff to make the actual series, and I manage to get everything else that involves producing the series.
A producer does a lot of roles when it comes to making an anime! As you mentioned during the world premiere, you said that you were the one that started The Rising of the Shield Hero anime project. How did that come about? Did you read the manga or light novel? How did you decide that The Rising of the Shield Hero is going to be made into an anime?

JT: So about 3 or 4 years ago, KADOKAWA was looking for a title to make it big overseas, and during that time Crunchyroll and KADOKAWA were talking about some candidate titles. Crunchyroll producer, Sae Ho Song, pitched The Rising of the Shield Hero series to me, and he thought it was a great idea and we went forward with it!
Wow, that simple! That's interesting to hear! How did you go on to becoming a producer?

JT: I'm a little worried that maybe the topic isn't as interesting to hear about! There are many ways to become a producer, but in my case, I used to be an editor for manga, and I really wanted the manga I was working on to become an anime. But, after asking his boss about it, there was no one to work on it. "If you really want it to get done, you should become a producer yourself!", he said, and I did as he said, and went on to become a producer. KADOKAWA is a bit of a special entity in Japan; they publish magazines, light novels, manga, they can make their own movies, live action or animated ones. They can do all of these in-house, so that was a big key in how I became a producer.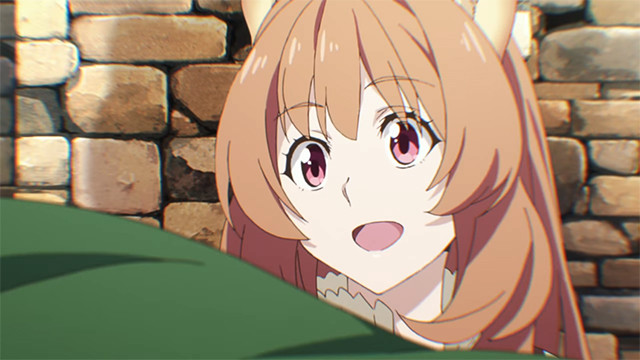 Any interesting experiences that happened while you're producing anime like Bungo Stray Dogs, Chio's School Road, or Angolmois: Record of Mongol Invasion?

JT: Have you guys ever watched SHIROBAKO? So basically what you saw in SHIROBAKO is what I do! As you saw in the anime, there were a lot of things that happened, accidents included. Animation is released weekly, and as you're watching it when it airs, we're continuing to work on it, it's basically down to the wire trying to meet that deadline. Since we're simulcasting it on Crunchyroll, sometimes I get angry e-mails about not getting materials in on time. Sorry about that!

What do the various producers do in the production committee? Are there different types of producers?

JT: There are many types of producer; I'm the business type of producer who gathers the money and forms the actual committee. Then there are the producers that make sure that everything is on track and on time, and then there are also the more creative producers who will acquire artists for the project.

Since there are many types of producers, how does a typical anime committee function with various companies such as Crunchyroll?

JT: It depends on the show or the committee. If KADOKAWA is willing to handle all the rights and duties, which in that case, then I will have to take care of everything myself. But on other committees, they might be like 13 members on the board,and each company would have their own producer representing their company.

Could you talk about how The Rising of the Shield Hero might be different from other simulcasts from Crunchyroll?

JT: The Rising of the Shield Hero is very special to Crunchyroll, because it's the first project that Crunchyroll was able to select and license the source IP. Generally from past co-productions, we were introduced to other companies, so we had no choice in the matter for what we wanted to make. So hopefully, Crunchyroll can keep working with KADOKAWA to make more shows that will probably be more successful overseas.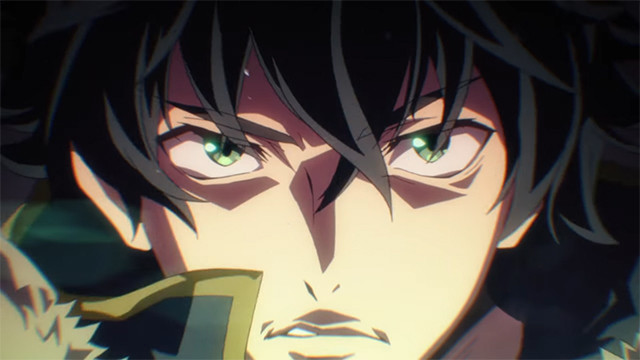 We're about three months away from the winter simulcast. Would you be able to share some of the things that you're working on currently?

JT: I worked on a lot of projects from KADOKAWA, like Chaika - The Coffin Princess and Bungo Stray Dogs. I would like guys to watch Bungo Stray Dogs, because in Japan, the fanbase for that series is like 80% women, which is a little surprising to me, because overseas, it's a lot more guys who watch the show! For new shows, there's RErideD - Derrida, Who Leaps Through Time coming out in October, which I'm also a producer for, so please check it out! It features an original story by the director of Steins;Gate, and the artwork is amazing! Please check it out when it's airing on Crunchyroll!

What would you like fans to know when they watch The Rising of the Shield Hero when it simulcasts this winter 2019?

Sorry to keep you waiting for the second episode, but it'll be worth the wait! Episode 2 and onwards will be better, so please make sure to watch it!
Thanks again for visiting us, Tamura-san, and thank you for bringing such a spectacular first episode of The Rising of the Shield Hero. We hope you're as excited for The Rising of the Shield Hero as we are, so you can look forward to more coverage as the Winter season gets closer, and you can finally check out the first episode!
If you'd like to see more of what Tamura-san was up to at Crunchyroll Expo, we've got you covered, with coverage of the premiere of episode one, and an interview with Tamura-san and Shield Hero composer Kevin Penkin, winner of the 2017 Crunchyroll Award for his compositions in Made in Abyss!
Do you have The Rising of the Shield Hero on your watchlist? Let us know in the comments!
----
Nicole is a features and a social video script writer for Crunchyroll. Known to profess her love of otome games over at her blog, Figuratively Speaking. When she has the time, she also streams some games. Follow her on Twitter: @ellyberries