New series now streaming on Crunchyroll!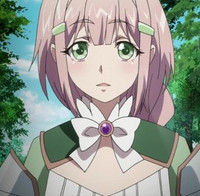 Shin Itagaki is an animator and animation director who has worked on such notable titles as Berserk, Wake Up, Girls! New Chapter, Teekyu, and Basquash! to name a few. Currently, Itagaki is directing the new anime series Ulysses: Jeanne d'Arc and the Alchemist Knight, which is currently streaming on Crunchyroll as part of the fall season of anime.
In the first of our multi-part interview with Shin Itagaki, he discusses the challenges in adapting a light novel series into an anime while balancing action, entertainment, history, and myth!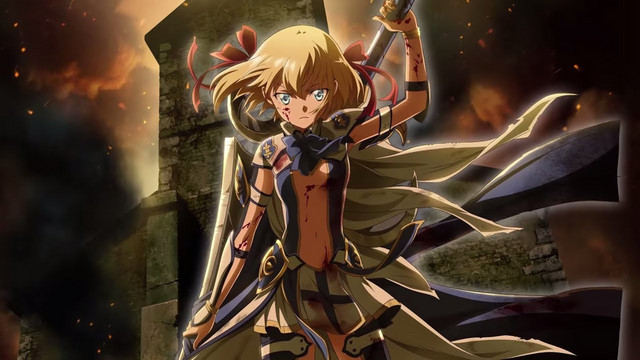 Please tell us about your impression after reading the light novels.
Itagaki Shin: In addition to the subtle title of "Ulysses," it was a work of fiction that was based on historical facts of the Hundred Years' War, and featuring many historical figures, including Joan of Arc. In addition, alchemy and Sumerian mythology elements were also included, which gave me the impression that "it's richer in content than the typical light novel." It's rich in content not only because it was a period piece, but because it also had plenty of light novel elements such as cute lively girls roaming around. These elements coexist in perfect harmony. That was an interesting point for me while reading.
What kind of conversations did you have with author of the light novel, Kasuga Mikage?
When I met him, I asked "is there something that you absolutely want to be included?" and he requested "I absolutely want the Sumerian mythology part to be included." Actually, this was a really difficult request, so I was very concerned. In fact, the scriptwriter Kingetsu-san (Ryunosuke) told me earlier in the pre-production stage that, if this anime adaptation was to be 12 episodes long, it would be very difficult to include the mythology part to the series structure. I was going to ask him "can I shave off the mythology part?" when he requested it to be "absolutely want to be included," so… I was given a very difficult task, but it was the author's request, so we have decided to "let's include it" somehow. Although, the mythology part is a very difficult element to include in the main story, so I suggested "let's add it to the ending credits," to which he was able to accept.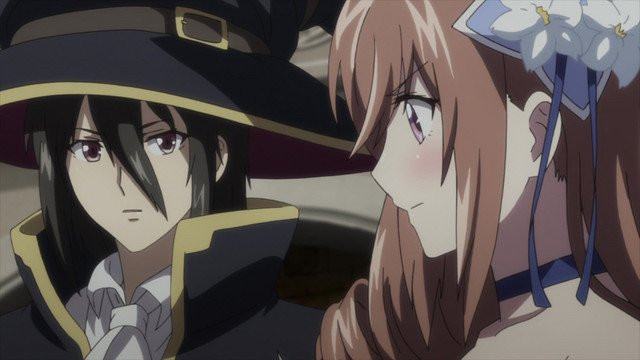 That's why the ending credit image done that way?
The 1st episode didn't have ending credits, so it started from the 2nd episode, up to the last one in the 9th episode. The mythology part is drawn in eight chapters at the ending credits. We also asked Lantis record label to be conscious of the Sumerian mythology in the light novel for the song's lyrics. In addition to the imagery at the ending credits, this was the first time where we used different song lyrics for each episode, which I think was an interesting challenge.
What kind of conversations did you have with scriptwriter Kingetsu-san?
We have previously worked together for another series before, and it was very easy to work with him because he is very good at putting theory into practice. He was able to easily reflect my suggestions into the script, so we didn't have difficulties in communication.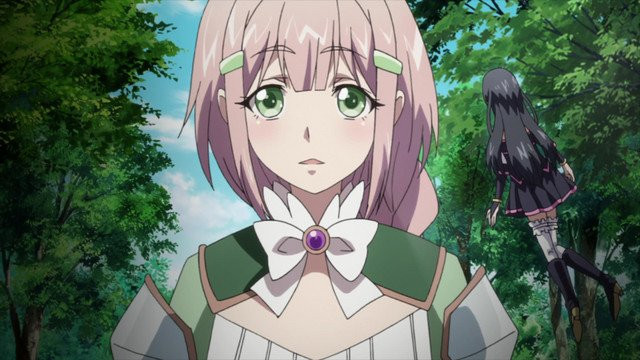 More specifically, what kind of suggestions did you make while he was writing the script?
Since it is based on a period piece, I feel deep and complex themes are found fundamentally throughout "Ulysses." However, I had no intention of making a pretentious anime, so I told Kingetsu-san a simple "Superpower action battle with comedic elements" as the broad direction for writing the script. I think as a director, it is necessary for me to summarize it in simple words, and since it's based on a light novel, I didn't want it to be too serious. I also told musician Iwazaki-san to not obsess over medieval Europe style sound, but "silly battle anime where Jeanne kisses Montmorency and turns into a monster" as the image for soundtrack production.
Did you express such images to character designer Sawada-san as well?
Sawada-san is the kind of person who openly expresses his preferences, so I think he designed the characters using his own interpretations. For example, one of Montmorency's pant legs is shorter than the other, and I think that was Sawada-san's idea. There are many other ideas that were rejected, but I was surprised when I saw him draw Montmorency's foot as a beast's hoof when he fused with Enlil. (laugh) Although, I really appreciated him making the challenge like that, after he interpreted the work in his own way first. That's a very important quality for an animator, and there were ideas that made it to the final work, so it was very fun working with him.
Watch Ulysses: Jeanne d'Arc and the Alchemist Knight now on Crunchyroll!