The Rising of the Shield Hero is quickly approaching in January 2019, and here's why you should be excited along with an interview with the show's producer, Junichiro Tamura!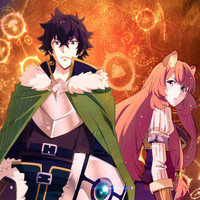 As 2018 draws to a close, we begin some of the usual year ending traditions: celebrating the holidays, spending time with friends and loved ones, giving and receiving gifts, and thinking about the year gone by wistfully. We also get to start thinking of what is to come in the next year: all the opportunities, challenges, and trials that we'll face. But the most exciting thing to think about? Winter anime season is coming, baby, and this year it's gonna be a doozy, as it's bringing with it the hard hitting and exciting The Rising of the Shield Hero! We know how much you love isekai anime, and Shield Hero is ready to give you the content you crave, while also preparing some shocking surprises. To get your appetite ready for the anime, premiering exclusively on Crunchyroll in January, let's take a look at some reasons to be excited for 2019's first big anime!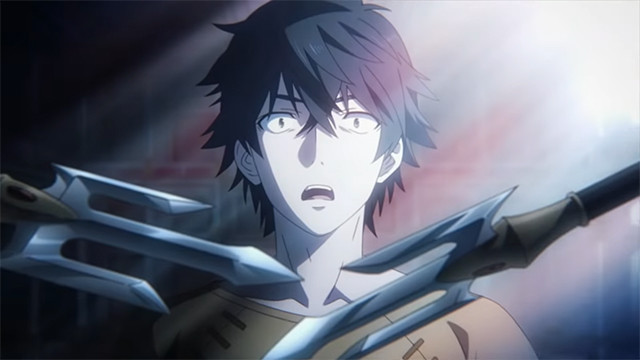 First, isekai is a genre that some people love, and others love to hate, but either way, other worlds are always on people's minds. The Rising of the Shield Hero comes into the fray with its very unique take on the genre: instead of a hero who hits the ground running with amazing abilities, powers, friends, and luck, our protagonist, Naofumi Iwatani, has none of those qualities! Dropped into a world he knows nothing about, Naofumi is told that he's the Shield Hero, one of the four great heroes… and seemingly the weakest one of them to boot! He finds himself with no friends, no gear, and barely any support, with only a single ally at his side… that is, until he gets betrayed! As we saw during Crunchyroll Expo, the first episode of The Rising of the Shield Hero paints a bleak and harsh world for Naofumi, and he doesn't quite take this in stride either, becoming embittered and harsh in return. Where many isekai shows start with characters meeting unfortunate ends in their "real worlds" before being transported to a new one, regaled as a hero of legend, Naofumi almost seems worse off in his new world than he did back in Japan. This isn't helped by Naofumi's lack of charisma either; instead of being an easygoing and charismatic leader like most other isekai protagonists, Naofumi is reserved, and by the end of the first episode, hurt and betrayed, making him an overall guarded character that doesn't project much of an aura of "hero of legend."
In our interview with Junichiro Tamura at the Crunchyroll Expo premiere, he said: "Unlike most of the isekai projects that have girls and are a harem, this one is different and a lot darker; the main character has to go through a lot of hardships. I would like everyone to go through these hardships and rise along with Naofumi." Judging by the power of the first episode and its twists and turns, it seems like we're going to be in for an interesting and difficult ride to see if Naofumi can overcome his trials and truly become a hero. Check our Crunchyroll Expo premiere coverage of The Rising of the Shield Hero for more insight and commentary!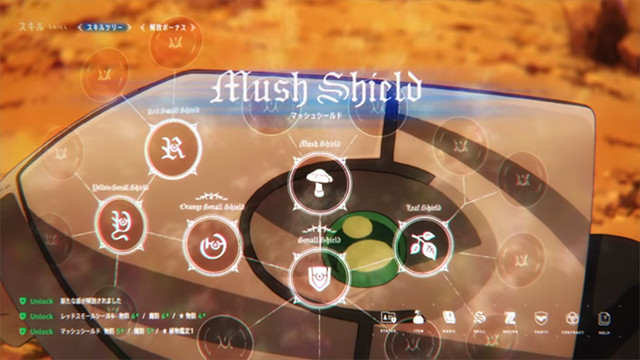 We've seen other dark takes on isekai before, with the likes of Re:ZERO -Starting Life in Another World-, and as Re:Zero proved, once you take away the power fantasies of isekai stories, things can get really dark, really fast, but also very, very intriguing! One of the strengths of The Rising of the Shield Hero is the unique abilities (or lack thereof) of the main character. Instead of being gifted with powerful magic, great insights, the ability to reincarnate, or even frankly a strong weapon, Naofumi gets… a shield. He can't attack, level, or power himself up, but also has no party members to help him fend off foes. And it isn't even like he can just bash them with the shield, either, as he finds out that he literally cannot attack enemies at all, meaning he needs other people to defeat his foes for him. Isekai shows usually have characters showing off mastery of modern technology, or being gifted amazing abilities, but it is rare to see a character be given a supposedly legendary title and ability, only with no real way to make any sort of use of it! As The Rising of the Shield Hero moves on, we think one of the biggest things to watch for is how Naofumi overcomes his defensive nature, and if he really can become a hero of legend with just a shield at his disposal.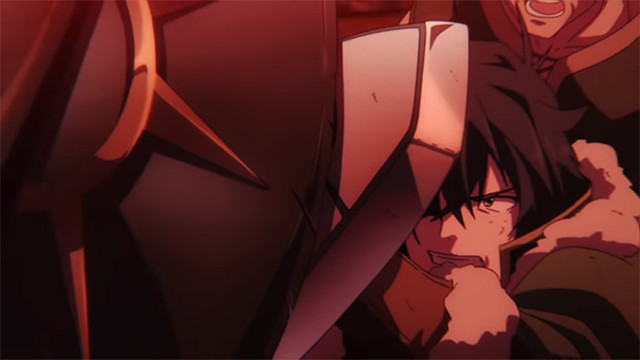 But a good premise will only carry a show so far; after all, we're here to see anime in beautiful motion, so what does The Rising of the Shield Hero have to offer? Well, frankly, a lot! As you may know, Crunchyroll is involved in the production process for Shield Hero, and we're excited to show you all what's coming after the first episode. Tamura-san mentioned that he specifically loved the ability to design things from scratch, giving everything a unique feeling based on his interpretation of the novels. During an interview, Tamura-san said: "When I'm specifically working with novels, since most of it is not illustrated, we have to make and design everything from scratch, from all the small things like props to background characters." In his chat with Crunchyroll at Crunchyroll Expo, Tamura-san went a bit further, talking about how the collaboration with Crunchyroll was giving him the ability to be creative: "The Rising of the Shield Hero is very special to Crunchyroll, because it's the first project that Crunchyroll was able to select and license the source IP. Generally from past co-productions, we were introduced to other companies, so we had no choice in the matter for what we wanted to make." We're very excited to see what Tamura-san has helped cook up for us for the rest of Shield Hero, and if it matches what we've seen of the series so far, we can tell you that you'll be in for a visual treat to accompany the tantalizing narrative of the series!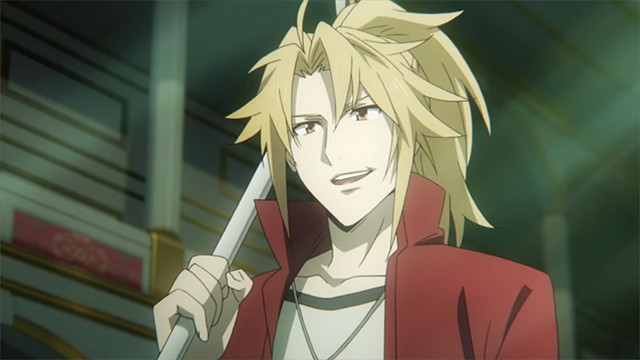 And of course, we can't forget the music! Kevin Penkin, the Crunchyroll Award Winner for his work on Made in Abyss, worked hard to create a unique, special set of compositions for The Rising of the Shield Hero. When we got to talk to Kevin at Crunchyroll Expo, he gave us a lot of really amazing insights into his composing, but one thing that got us really excited was this tidbit: "There was the main theme that was shown in the first episode and also in the PV, which is a classic example of what the soundtrack will be in terms of variation. It's gonna jump sometimes between in-your-face symphonic rock and then it'll have a sort of more sensitive guitar sounds at times. I'm trying to create almost a bit of an emotional whiplash between these two set of contrasting styles that will yield interesting emotional results with the audience." Symphonic rock tied to a dark, brooding and emotional fantasy story with awesome fight scenes? Sign us up! We already know Kevin is an amazing composer, and his unique style of mixing musical genres together seems like a great match to Shield Hero's unique take on isekai anime. If you love music playing a role in setting the atmosphere and scene of your anime, The Rising of the Shield Hero is going to give you what you want, and probably more!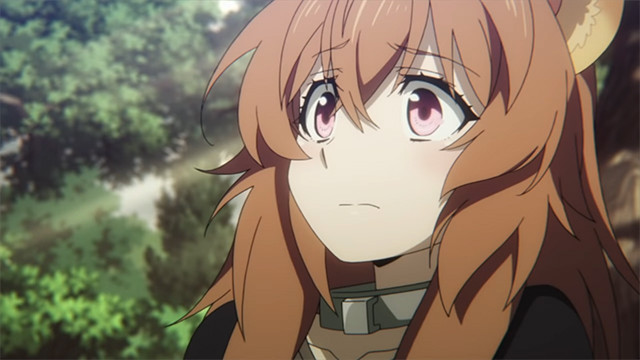 At Crunchyroll Expo, we could tell that the crowd (and us too, frankly!) were biting at the bit to get to see more The Rising of the Shield Hero, and it's hard to believe that it's not too long before the series premieres! As we get closer to the show's start we'll try and keep you up to date with all the exciting news we can find, and you better believe that we're hoping you'll love this show as much as we have in making it happen. So enjoy the rest of 2018, sip some eggnog, watch the ball drop, and when 2019 hits, get ready to hit the ground running with The Rising of the Shield Hero!
What are you looking forward to the most in The Rising of the Shield Hero? Let us know in the comments!
----
Nicole is a features and a social video script writer for Crunchyroll. Known to profess her love of otome games over at her blog, Figuratively Speaking. When she has the time, she also streams some games. Follow her on Twitter: @ellyberries