A few good anime that fell through the cracks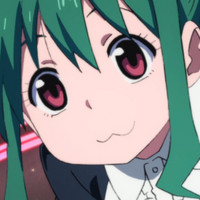 The end of the year is closing in, which means best of 2018 lists and Anime Award nominations are also on the approach. This year in particular has seen the return of many shonen shoe-ins for favorites list of even the most casual fans. Among blockbuster hits and the ever-increasing output of new anime spread across various services, some series are bound to get lost in the shuffle.
Since I watch an inadvisably large proportion of the yearly output, I've collected a few choice anime that I feel have been slighted. Wether critically acclaimed but underwatched or given a pass by critics before they could show their true strengths, each of these titles deserved better. Consider each item below a personal endorsement and know that, by watching and sharing your reactions, you're providing a valuable service for a tragically neglected title.
A Place Further than the Universe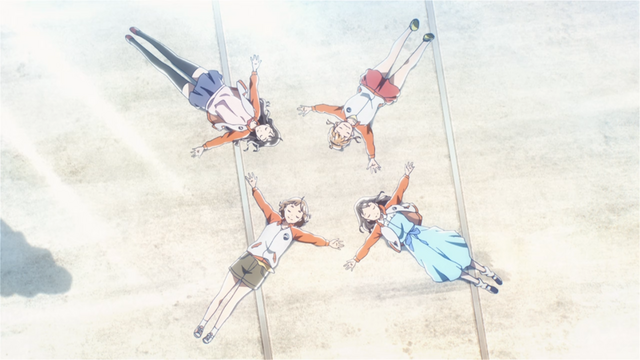 While A Place Further recently got a bit of much deserved recognition from the New York Times, it's still hard to think of this series as anything but a criminally-underwatched masterpiece. This series singlehandedly made me an Atsuko Ishizuka fan, and sits near the top of my shortlist for Anime of the Year. In many ways, I still have trouble believing it exists. The writing and direction are absolutely phenomenal, successfully weaving together the four stories of high school girls united by little more than a ludicrous desire to travel to Antarctica. We're taken across the world and back, and through more than a few years of emotional growth in a mere 13 episodes. This series has some spectacular highs, and nothing can prepare you for the creative ways it delivers its emotional blows. I really hope to see this series get a bit more attention during the Anime Awards. Hopefully that'll inspire more people to give it a try.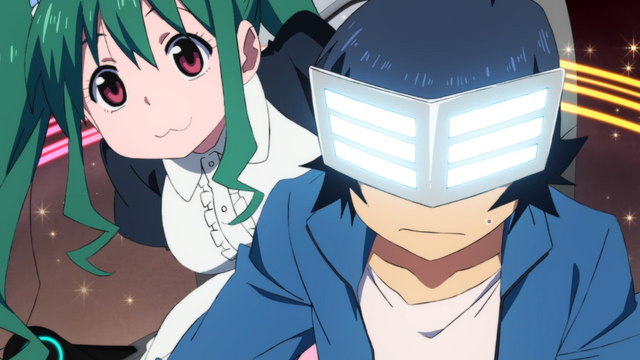 The shonen mirror of A Place Further Than the Universe, Planet With provides an excellent, self-contained narrative that is a clinic in storytelling economy. Although I personally didn't find the same emotional heights, it tackled an even more ambitious story in both breadth and length, easily wrapping up its intergalactic conflict in a short 12-episode run. Just based on that alone it could be considered a triumph, but Planet With also found the time to reflect on many aspects of shonen that even the hallmarks of the genre are all too happy to glaze over. It basically rocks, giving each of its large cast members a moment in the spotlight alongside intense battles that made impressive use of CG animation. If anime are truly just commercials for manga, then this was one hell of an advertisement for Satoshi Mizukami, whose other works I'm desperately trying to find time for. Despite that, and a few pieces by other awesome outlets, I didn't see the sort of attention this series definitely deserved.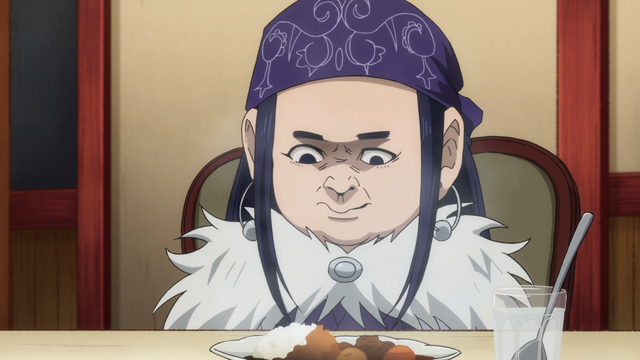 Like clockwork every Monday, as I enjoy the latest episode of Golden Kamuy, I find myself newly mystified that more people aren't talking about it. Golden Kamuy nearly defies definition by bouncing flawlessly between so many genres, delivering all the interest and tranquility of a slice-of-life cooking anime alongside the intrigue and information of a historical mystery populated by a madcap cast of homicidal maniacs who are as ruthless as they are endearing. Issues with the series' animation are noted, but I find it difficult to take umbrage given the outstanding voice performances of the series. The cast is a veritable who's-who of famous voice actors, supporting some breakout performances by its comparatively amateur leads. What it might lack in dynamic animation is definitely made up for in its direction, as the anime delivers the emotional gut punches of the manga with the same ferocity as Sugimoto murdering a man with a bayonet.
Today's Menu for the Emiya Family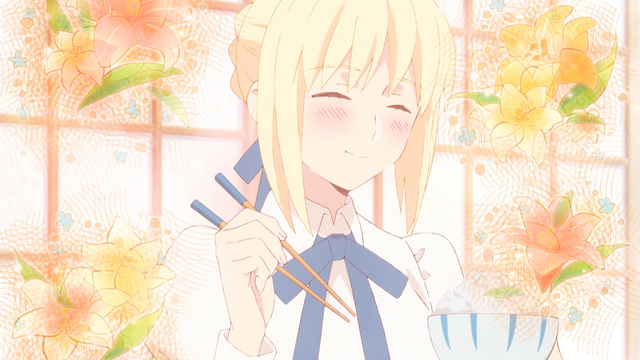 What I'm about to write isn't up for debate--I'll entertain no backtalk regarding this--it is, quite simply, irrefutable truth. Today's Menu for Emiya Family is the BEST Fate anime. Maybe it's the unusual release schedule, but this anime unaccountably doesn't get the same attention as the rest of the franchise. It's charming, teaches you how to cook, and provides a brief glimpse of happiness for characters whose narrative function was otherwise simply to suffer. I feel most action anime should receive a slice-of-life sequel after their often-violent climax, and I'm surprised to see Fate providing in this area. Consider this; Today's Menu has made the franchise's most milquetoast protagonist not only tolerable, but actually likeable, by showing him through a lens of domesticity. Although I'll still happily watch Emiya get owned in volleyball, his presence isn't as irksome as it is in Fate proper where he is relentlessly pulling the camera away from much more interesting characters. If my only criticism of the series is that it briefly shows Shinji not getting impaled by something, then it's doing alright.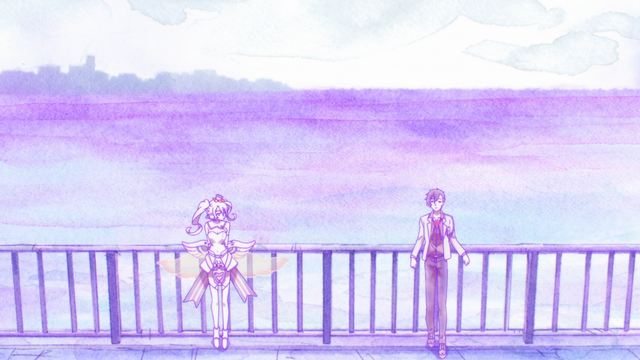 This series is, by no means, on the same level as the rest of this list, but it's the first title that popped into my head when I started on this article. While it's not a revelatory series that somehow slipped under the popular radar like some anime on this list, it's a genuinely interesting series that probably should've gotten a better rap. I seriously had no one to talk about this show with. Adapting a popular JRPG, it's ironic that the anime was overshadowed by PERSONA5 in summer since The Caligula Effect's writer, Tadashi Satomi, was one of the primary creative forces behind the first three Persona games. There's no mistaking his influence in Caligula, telling the story of teens trapped in a virtual world controlled by a omniscient Vocaloid. Where Persona titles tend to focus on rebellion and growth, Caligula meditates on failures that we allow to control us. It's a bit slapdash trying to fit a hundred hours of gameplay into 12 episodes, but the important parts come across and the dark evolution of Persona's formula has me spoiling for the Switch release of the game.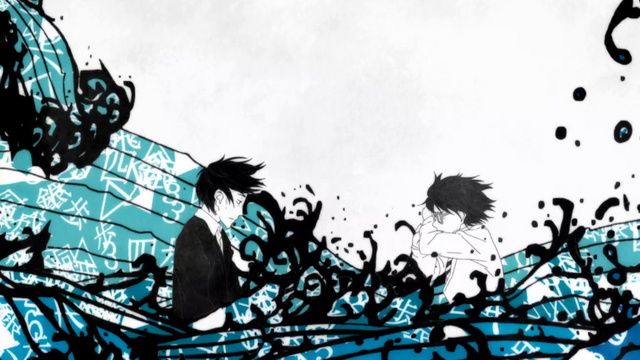 Quite possibly the single most underrated anime since the invention of anime streaming, March is one of the most compelling dramas I've witnessed across any medium and deserves to be watched by the world. Chica Umino is, quite simply, a genius. March evocatively captures the fundamental struggles of the human condition without the neat packaging that wraps up the loose ends of most drama, while still communicating the necessity of human compassion. We're made witness to the struggles of professional shogi player Rei and his found family in the Kawamoto sisters as they navigate life's hardships to achieve the indistinct concepts of meaning and happiness. The animation provided by Studio SHAFT is stunning, visually capturing the physical force of Rei's depression. The manga has seen popularity in Japan, winning a retinue of awards and enjoying a live action adaptation but, for some reason, hasn't caught on with the same intensity in the west. We all owe it to ourselves to watch March comes in like a lion, and to not do so is something I can only describe as a terrible mistake.
There's the list. That was a cathartic experience I hope you enjoyed right along with me, especially if you watched any of these shows and felt like they weren't generating the buzz they so obviously deserved. If you haven't seen any of these, well... happy watching. Might want to catch them before February, since I'm confident at least a few of these will be showing up in the Anime Awards. You can thank me later.
Were there any 2018 anime you felt were underrated or underwatched? Let us know in the comments below! Maybe you'll inspire someone to discover it for themselves!
---
Peter Fobian is an Associate Features Editor for Crunchyroll, author of Monthly Mangaka Spotlight, writer for Anime Academy, and contributor at Anime Feminist. You can follow him on Twitter @PeterFobian.