Our editors put up each of their top 3 favorites from the Fall season!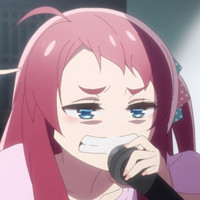 The Fall season, and 2018 anime with it, are finished. We're looking at a lot of big anime titles wrapping around into 2019, so now is the perfect time for our editors to honor our favorites from this season before the Winter premieres begin. This was a huge season with a ton of big returning titles, so it was particularly hard selecting our Top 3 from the season. You can check out our top anime from summer season, see how our picks compare to our most anticipated titles, or scroll down and check out our favorites!
Fall 2018 was absolutely ridiculous. The season looked huge going into it with the shonen fighter RADIANT, returning giants JoJo AND SAO, and 2 mega hyped isekai in Goblin Slayer and Slime. Oh yeah, also a new TRIGGER anime. Then it got EVEN BIGGER with some unknown quantities turning into awesome favorites. We're still riding the crest of this wave into Winter as so many of the top series are continuing, but the ones that are coming to an end this year really left an impression on me.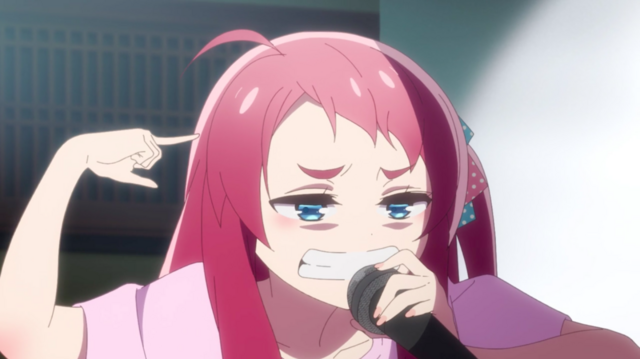 This might be the single biggest anime dark horse that has emerged since I started following seasonal anime and that was kind of part of its design. Everything from the show to the promotion was masterfully orchestrated, with the studio giving away little more than the title and Mamoru Miyano's gorgeous face leading into the season. The way this anime took both tourism and idol anime to the extreme with one of the best concepts and pretty meta. The writing was on point, the comedic timing was perfect, and it even had great emotional beats. I'm really hoping a few of those loose plot threads mean a season 2 because this anime could easily deliver more.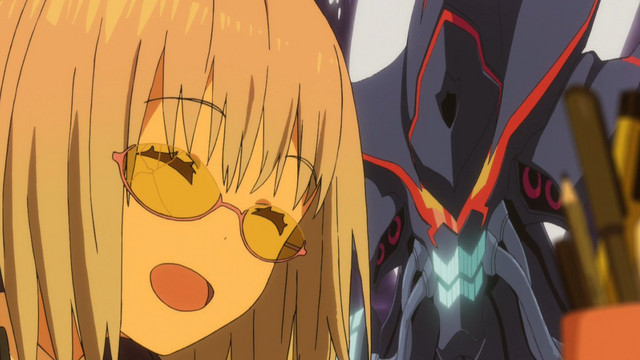 I watched the first episode of this series back at Anime Expo 2018 and was extremely surprised at how serious it felt. Although it loosened up during the fight scenes, Gridman has to be TRIGGER's most reserved project to date with some really great storyboards, character drama, and a slowburn mystery that are typically absent from their high-octane visual circuses. It even stuck the landing. This series wasn't just good in its own right, but really proved TRIGGER is about to deliver in multiple styles of storytelling.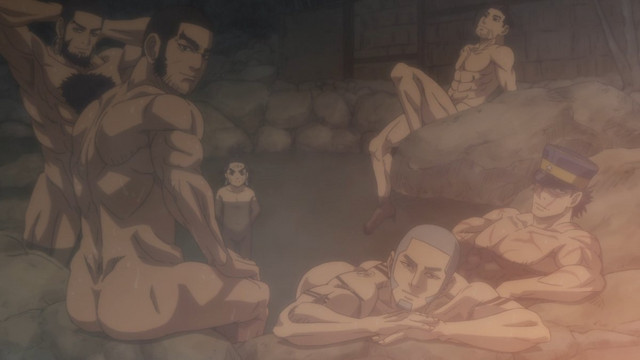 There's never enough space to talk about all the good things in Golden Kamuy. The story is an amazing treasure hunt/survival game in a wonderfully articulated historical set piece of Hokkaido, Japan following the Russo-Japanese War. The characters are as adorable as they are psychotic. The mysteries just keep building up. The violence is magnificent. The food looks delicious. This manga has a the best bit of everything and continually shows new faces as the story develops. Hopefully the wait for more of the manga wont be too long.

Woo! This fall season has been a chock full of great anime that varied from each other in many aspects so I ended up staying consistently caught up with almost everything that came out this season and shows that haven't stopped going. Trying to pick three took many rounds of questioning from myself to the people that I care about and the conclusion was 'Ricky loved everything.' However I came up with my top three by only choosing the ones that made me 110% happy every single time I clicked to watch the latest episode.
I've been a diehard Fairy Tail fan since the beginning (tattoo on my hip for proof) and frankly I've cried during every episode this season simply knowing that there will be no more of this amazing shonen that has saved my life more than once after this is done. This season exceeds expectations by not only doing a victory lap and bringing on almost every character that has ever shown up in the show but also by tying up every loose end, answering every burning question, and naturally showing every individual guild member's badass power has gotten to a level so high up that one could barely fathom. Each episode has me screaming at the screen from the new insane revelation that they just revealed.


I don't usually watch cute anime. However watching Beelzebub be super encapsulated by the presence of fluffy things, show her an affinity for tasty snaccs, and captivation for adorable animals pulled me into a hug as warm as an alpaca sweater and I never want it to stop. The color palette of pastel glory has kept me in a happy mood all season and the stories told are ridiculous but make for a never ending sweet dream.


This was a wild card for me since I may've ran track on high competitive levels but I don't have a preference to sports anime. However the cast of 10's journeys not only as runners but also as individuals take place with such high stakes on the line made it hard to not want to continue watching especially since the show did well to realistically show competitive running and the realistic sacrifices and training that goes behind it. With such high tension and drama circulating, I was truly on the edge of my seat the entirety of every single episode.
Y'know, I thought I was gonna watch more JoJo… but I got my mom into JoJo over Christmas break, so that's gotta count for something. From retail hell to the frozen wilderness of Hokkaido to the sacred ring, my Fall 2018 season was full of emotional ups and downs… and I'm still screaming about that season finale for Golden Kamuy.
Skull-faced Bookseller Honda-san
All the built-up trauma from working retail and customer service for almost half my life came back in one huge wave with Skull-faced Bookseller Honda-san. No anime this season has made me laugh so hard I pulled a muscle (I'm not joking), and no anime this season has made me curl up in the fetal position remembering the insanity of working a Harry Potter book launch at Borders. But aside from all that, Honda-san himself is refreshingly positive and upbeat--work is work, it's tiring and frustrating, but if you love what you do and like sending customers home happy, it's all worth it in the end.
The treacherous journey to find the stolen Ainu gold continued with a second season, bringing back our favorite characters while introducing plenty of new faces. Unexpected team-ups, shuffling of group rosters, and then pitting everybody against each other kept me watching every week, needing to know what was coming next--and that infuriating season finale means I'm absolutely tuning in for whenever season 3 starts airing.
I keep joking that "no cowards allowed" is the tagline for this intense adaptation of the Weekly Jump manga, and it's a pretty fair assessment: characters may feel doubt and fear, they may question the decisions that led them to get into the ring, but there's nowhere to run in sumo, so finish the fight and worry about the details later. This show has so much heart, and I'm here to continue cheering for Hinomaru and team into 2019 as we head into its second cour.
I gotta say, this fall season was STACKED with a whole bunch of great shows from start to finish! It was a season where my queue was at its fullest and trying to find time every week was actually a bit challenging to make sure I watched everything. There were so many shows that I ended up liking way more than I thought I would, so it was difficult to pick a top 3, and in some cases I feel my top 3 are mostly continuing from things I really enjoyed before, or last season; but that said, this was a tough season, and if I had more than 3 slots, I'd be in even more trouble picking!
Golden Kamuy is a must-have on my list, and frankly should be on almost everyone's! I really had no idea what to expect from the series when I first heard about it, but whatever I thought it was, Golden Kamuy surprised me with it's amazing characters, fast and severe action, and its balance of comedy and suspense. As the second season draws to a close and some of the serious questions are about to be answered, I'll be waiting to see what's next for Sugimoto and Asirpa in the future. I probably would never get tired of this series, so I'm hoping we hear about a new season soon. Golden Kamuy is a series of feel almost anyone can enjoy, and I hope more people get sucked into it like I did!

JoJo's Bizarre Adventure: Golden Wind
JoJo's is one of my favorite series of all, and when Golden Wind got announced I was extremely excited to see what was in store for me, since it was the JoJo part I knew the least about. Part 5 really does have a unique feel to it, from the mafia trappings to the unique and interesting Stand abilities, and now that things are really getting underway, I'm excited to see what's next! Giorno and the rest of the gang are quickly becoming one of my favorite collections of JoJo heroes, with their mix of fun chemistry and personalities, and I can just see Part 5 being in my favorite anime lists throughout 2019 too!

That Time I Got Reincarnated as a Slime
I'll be honest: I'm not a big isekai fan. I've never really found the power fantasy aspect of them interesting, and so I've usually found myself giving them a few episodes before getting bored or finding myself watching something else. Slime really grabbed me, though, because from the first parts of episode 1, I thought I was in for a similar experience, but it soon turned things on their heads! While Rimuru is super powerful, the world built in Slime is fascinating, and all of the interactions between characters is great. Also, seeing Rimuru put the smack down on baddies is incredibly satisfying! I'm excited to see where this series goes and how Rimuru's little collection of followers and hangers on grow!

And that's our editor's favorites for the Fall 2018 season! I'm surprised no anime got repeated twice except for Golden Kamuy with 3 votes, which is a fitting send off to an awesome series that reached its conclusion this year after an insane climax. But there's more to come. Prepare yourself for tomorrow when we'll be putting up our most anticipated titles for Winter 2019!
You've heard ours, now tell us about YOUR favorite anime of Fall 2018? Agree with our picks or think we left out something great? Let us know in the comments below!
---
Peter Fobian is an Associate Features Editor for Crunchyroll, author of Monthly Mangaka Spotlight, writer for Anime Academy, and contributor at Anime Feminist. You can follow him on Twitter @PeterFobian.