Our top 10 most viewed anime OPs of the year!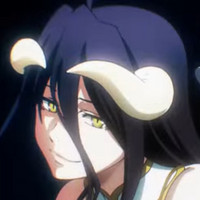 The Anime Awards are approaching! With the nominations soon to be announced, we're in open season to speculate about which anime will, won't, or should be appearing in each category. We've been putting up a few of our own predictions, but I wanted to take a deeper dive on one of my favorite categories: anime openings! It's something uniquely anime, often neglected in western media and perhaps even becoming a thing of the past with streaming-only shows switching up their formating.
It's something I hope never goes away, since they're an open license both for the staff to deliver something truly creative outside the script of the show and an opportunity to be exposed to great musical artists. Openings are an art form that anime has down to a science, delivering 90-second bites that perfectly set the mood for the episode. To try a more data-driven approach to discovering the best opening, I've gathered together our Top 10 most viewed openings of the year!
10. Sword Art Online Alternative: Gun Gale Online - Ryusei by Eir Aoi
Maybe my biggest surprise on the list. Even with the advantage of its association with Sword Art Online, I wasn't sure if this series would get as much notice. Taking that away, it isn't otherwise surprising to see it up her. Eir Aoi absolutely delivered and the finally with the laser scopes turning the moon red was perfect.
9. Boruto: Naruto Next Generations - It's All in the Game by Qyoto
This is probably the one I'm least sure of. It's good, but I wouldn't put it into my top 10. Curious about what appears to be some intentional resolution downsizing similar to Megalobox. Liked the inclusion of some Boruto and Shikadai fighting, which has become a rivalry of its own with several rematches at this point (pretty sure Shikadai is winning).
8. Black Clover - Black Rover by Vickeblanka
This might by my personal favorite opening of the year, but the list really isn't about me. Vickeblanka put out a killer song to accompany some really awesome visual work that's an excellent reflection of what makes Black Clover great, including plenty of goofs, an awesome original fight, and some hints about upcoming events.
7. Black Clover - Guess Who Is Back by Kumi Koda
Although I personally prefer Black Rover, I could watch the high-fashion flashing Black Bulls montage intro for hours. Also color-coded character intros are awesome and the transitions into split screens that would later be character team-ups in the water temple arc was some thematic perfection.
6. Fairy Tail Final Season - Power of the Dream by LOL
I'm actually really happy to see this one in here. The song in particular just feels so nostalgic for what amounts to a victory lap to cap off one of the most popular long-running shonen titles. Some great semi-serious and goofy shots of the entire crew. Really want more OPs by LOL.
5. ZOMBIE LAND SAGA - Adabana Necromancy by Franchouchou
I was a bit worried making a list based on YouTube views might skew the results toward the beginning of the year, which is why it's especially satisfying to see ZOMBIE LAND SAGA up here. I lost it the first time I watched this opening. An indication of the offbeat music the series was planning on throwing at us and a wild sequence of visuals just as off-the-wall as the story.
4. GOBLIN SLAYER - Rightfully by Mili
I gotta say, I wasn't really expecting this kind of opening going into Goblin Slayer. A nice, haunting melody by Mili with some awesome .hack throwback shots of blown up weapons next to their pint-sized wielders. The dice thing didn't really work for me, but some really cool ideas with a great song.
3. Boruto: Naruto Next Generations - Lonely Go! by Brian the Sun
Easily the best OP of a series that's been blessed with very good OPs and EDs. No surprise why it's popular even outside of its attachment to one of the biggest long-running anime. It's got Sad™ childhood shots of Team 7, an iconic cute moment from Himawari, and a ton of awesome fight animation.
2. DARLING in the FRANXX - KISS OF DEATH by Mika Nakashima and Hyde
DitF was a big production and they definitely didn't skimp on the opening. Version 2 had a lot of cool additions to the original, mirroring many of the same shots with a new palette and some extra foreshadowing. The new piano accompaniment to Kiss of Death was a nice addition. Felt like someone in a suit should be playing a grand piano over water reflecting a bright blue sky.
1. Overlord III - VORACITY by MYTH & ROID
It's Overlord. It's MYTH & ROID. There are maids. It's got everything. You could say the song was even hinting at Ainz's final spell that capped off the season. Although, knowing Overlord, I'm pretty sure it was about something else...
There's our Top 10 openings of 2018. Were there any surprises? Any openings you feel deserve that number one spot? Maybe some non-CR openings you'd like to share? Let us know in the comments below!
---
Peter Fobian is an Associate Features Editor for Crunchyroll, author of Monthly Mangaka Spotlight, writer for Anime Academy, and contributor at Anime Feminist. You can follow him on Twitter @PeterFobian.