Voting for Anime Awards starts TONIGHT!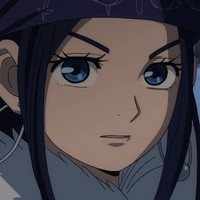 Anime Awards voting starts TONIGHT and WE'RE SUPER EXCITED! However we have gotten so loud with our individual opinions on who we think should win that we've been told to duke it out via written words instead of continually disrupting our coworkers (sorry fam).
We'll hit each category by the time we hit the evening of Anime Awards! Today's piece gets down to the nitty gritty of Best Opening Sequence, Best Ending Sequence, Best Animation, and Best Character Design. Let's down to business!
Best Opening
Pop Team Epic from Pop Team Epic
The opening so nice you saw it twice every episode, and it was a banger every time. It wasn't just the song, either--the OP was full of little things to keep looking for, so you never skipped it unless you were a total monster.
Black Rover by Vickblanka from Black Clover
The music for Black Clover OPs and EDs has always been top notch, but Black Rover is on another level. The sequence put together by the animators is also the perfect combination of cool, goof, and heart. It's probably the opening I'll associate with the series forever.
UNION from SSSS.Gridman
This song, like SSSS.Gridman itself, made me so happy. It was light and deft, but somehow perfect for the opening of a show about kicking the crap out of kaiju. For a genre that can sometimes feel as tired as "robot man saves the world (and his friends)," this OP, along with the rest of the show, proved that SSSS.Gridman was going to pay a lot of tokusatsu homage, while still being a breath of fresh air.
Rightfully by Mili from Goblin Slayer
I've been following Mili's works since I played Deemo, and their songs always have a way of worming right in and refusing to leave. So when I heard that they were doing Goblin Slayer's opening, it was a very welcome surprise! Mili delivers a powerful performance that has a calm, yet a very vicious tone to it. Combined with the opening visuals, it really ties it all neatly together to set the mood for the show.
Adabana Necromancy from ZOMBIE LAND SAGA
Dapper dancing zombies. Super sentai action scenes. Idol dancing. ZOMBIE LAND SAGA's opening sequence somehow manages to straddle several disparate genres without losing its own unified personality. Set to the theatrical "Adabana Necromancy" performed by the main Japanese cast, main character Sakura's defiant proclamations of chasing her dreams and the truly unprecedented amount of explosions meld into something strange and charming--a perfect fit for this series.
Best Ending Sequence
Hibana from Golden Kamuy
You always heard this one warming in the background as an episode would come to a close, and the striking imagery of "Hibana" just made me more excited for what the next episode of Golden Kamuy had in store.
Pulse from Asobi Asobase - workshop of fun -
Although I've still got Hizuru Basho bumping in my head from Fall, no ED in 2018 was as much of a thematic masterstroke as Asobi Asobase. After a misleading opening giving the series the appearance of a serene high school slice of life and a very confusing episode featuring mean-spirited pranks and Hanako shrieking, the ending dumps you straight into hell.
Book-end, Happy-end from Skull-face Bookseller Honda-san
I feel ya, nervous skeleton man. You had a hard day, and then you just go sit on the floor and read manga. And then you lay in the bed and read manga. What a beautiful life.
Hibana from Golden Kamuy
Banger alert! This song is incredibly GOOD! Not only is this song catchy, but the lyrics are a pretty good representation to what Golden Kamuy is all about, with lines about an "erased destination" and "accepting everything, pain and all." If you skipped this ending, I don't even know what to say; it's too good of a song to skip!
Pulse from Asobi Asobase - workshop of fun -
Peter pretty much nailed it. After the fake-out cutesy pop opening, Asobi Asobase presents us with three middle school girls who make heinously ugly expressions and are just really, hilariously terrible people. The death metal anthem "Pulse" is a perfect fit for the horrible little nightmare children that comprise the show's main cast.
Best Animation
You don't really expect TV anime to look this good--and then it does, and you're treated to gorgeous, theatrical-quality animation every single episode. I wasn't invested in Violet Evergarden, but just witnessing it made it worth the watch.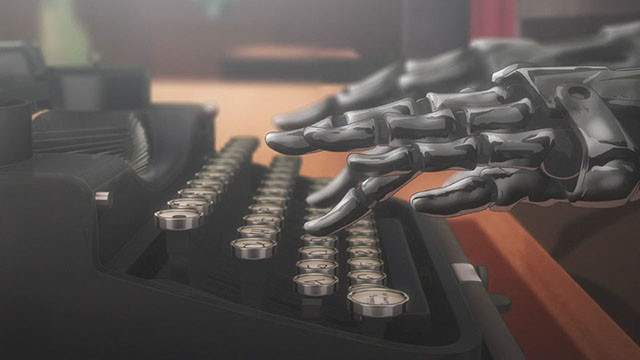 This one is really difficult to argue with. It's Kyoto Animation on their absolute A game. The studio doesn't often delve into fantasy but their backgrounds and character designs were breathtaking. Kyoto is always top shelf but they maintained damn near movie quality animation for the entire series run. Even their 3D integration was something to behold.
LOOK AT HOW PRETTY EVERYTHING IS. Look at the backgrounds! And the shadows! And the way that the hair is animated! I know that that seems like a really small thing, but it irks me sometimes when everyone seem to have immovable Super Saiyan hair (though there's nothing wrong with your hair, my beautiful shonen bro's). Violet Evergarden was a bounty to look at.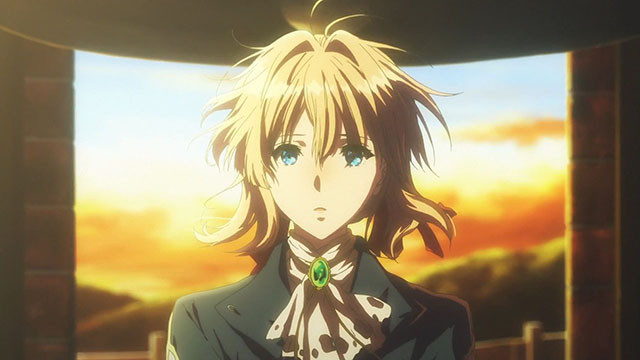 I'd be crazy to not pick Violet Evergarden for this category. I mean, just LOOK AT IT! Absolutely GORGEOUS and BEAUTIFUL animation! I initially thought this was a movie, but nope. Kyoto Animation weren't playing any games when it came to showing off their amazing animation skills, and my goodness, was it ever a sight to behold! Just look at how they animated the characters' HAIR! Amazing stuff!
If you asked me two weeks ago, my answer here would have been Violet Evergarden for sure. But then my mind was changed when I saw our own Noelle Ogawa argue for Pop Team Epic's stellar animation in this article. Pop Team Epic employs a wide range of animation styles--from 16-bit video game sprites to the horrifying, MS Paint-esque Bob Team Epic sequences to the use of unfinished storyboards seen above. The series is practically a showcase for experimental animation, and that suits the surreal humor quite well.
Best Character Design
Akira Fudo and Ryo Asuka are some of the most iconic, memorable, and legendary characters in anime and manga, so seeing them (along with Miki, Siren, and the rest of the cast) get clean, modern redesigns for Devilman Crybaby was a real treat.
Just based no sheer amount of fan art, it's hard to argue with this prediction. Masayoshi Tanaka has developed a well-earned reputation for his designs, in fact one of Atsushi Nishigori's motivations for working with TRIGGER was the opportunity to work specifically with Tanaka. The character designs are great and so much work from accompanying DARLING in the FRANXX designs to multiple uniforms went into it. It's probably my favorite part of the series.
There's not a lot of amazingly intricate variety among the characters of Hinomaru Sumo. But I appreciate any anime where all the main characters look like they'd be equally at home being lackeys in a separate anime that get the crap kicked out of them in an alley by the Kenshiro-esque main character. Also, I love this show and so should you.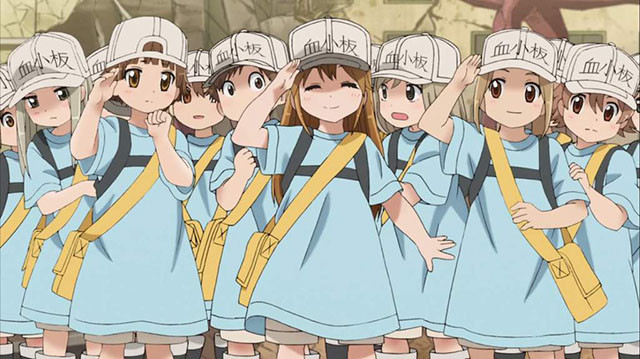 Cells at Work is so beloved for the way it illustrates our hard-working cells as they work night and day to protect our bodies. Keep on kicking ass and taking names, cells! But on the other end of the spectrum are the threats and bacteria that invade our bodies, and some of them are depicted in very frightening ways. Remember to take care of yourself to avoid illnesses! Your cells are counting on you!
There wasn't a show I watched in 2018 that had more effective character designs than Laid-Back Camp. Everything visual choice made about these characters conveys something about their personality. Nadeshiko's downward-sloping eyelids and messy pink hair are the perfect compliment to Rin's alert eyes and neatly tied up hair. These choices echo how the characters themselves play off of one another, and gosh, it's just delightful.
Anddd that's all folks! Check back in to see us argue about who else we think should win the rest of the Anime Awards categories. Don't forget to vote for your favorites starting TONIGHT!
Do you have a super intense devotion to a 2018 show or character or want your opinions shared to the world about Anime Awards? Send us an op-ed in written or video form. The nitty gritty details are in here and you may get published in a future article!
Who do you think should win: Best Opening Sequence, Best Ending Sequence, Best Animation, and Best Character Design? Tell us in the comments below!
---
Ricky Soberano is a Features Editor, Script Writer, and Editorial Programming Coordinator for Crunchyroll. She's the former Managing Editor of Brooklyn Magazine. You can follow her on Twitter @ramenslayricky.
Do you love writing? Do you love anime? If you have an idea for a features story, pitch it to Crunchyroll Features!