We were able to sit down with the director of the newest League of Legends commercial, Shingo Yamashita, and talked to him about the creative process behind the project!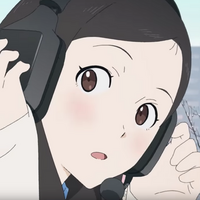 We love all things anime so when we saw the latest commercial for League of Legends, we were super stoked because it combined two of our favorite things: anime and League of Legends! We just about died when we heard that we were going to be able to sit down with the director of the spot, Shingo Yamashita, and the producer that frequently works with P.A. Works, Yoshihiro Watanabe, about their experience working on it.
Yamashita is known for his work on Naruto Shippuden, Gurren Lagann, Psycho Pass, and so much more! He was also a special guest at Crunchyroll Expo last year.
The real question that we were itching to ask was: How did they make League of Legends into an anime? Watch our exclusive interview below!
The commercial is a lot of fun to watch, makes League of Legends as an anime look super cool, and leaves you wanting more. Don't take my word on it. Watch it below!
Well, we feel like joining the fight over here so we'll be doing that while we wait for the day there's news that maybe there'll be a League of Legends anime?! One can only hope for now!
So would you watch a League of Legends anime? What did you think of the commercial? Let us know in the comments below!
---
Ricky Soberano is a Features Editor, Script Writer, and Editorial Programming Coordinator for Crunchyroll. She's the former Managing Editor of Brooklyn Magazine. You can follow her on Twitter @ramenslayricky.
Interview conducted by Miles Thomas. Additional contributions by Ricky Soberano and Kellie La. Video edited by Cameron Trentalange.
Do you love writing? Do you love anime? If you have an idea for a features story, pitch it to Crunchyroll Features!