Check out the real-world locations of KAGUYA-SAMA: LOVE IS WAR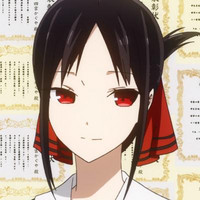 2,574 times. That's the absurdly exact number of times Kaguya has gazed out of her limousine window in the hopes of one day simply walking to school herself. Her modest wish finally became reality in the last segment of the third episode of KAGUYA-SAMA: LOVE IS WAR, marking an unusual departure from the dark romcom's previously well-established formula, which had all of the over-the-top mind-games between Kaguya and Shirogane play out in the cramped confines of the student council war room. Meaning that said segment was not only the first one taking place outside of the school, but also the first one without any declared winner or loser. Although in this case, the winner was probably us, the viewers, as we not only got to see a completely new side of Kaguya, but also some neat anime locations on top of that, resulting in the first installment of Anime vs. Real Life in the new winter anime season.
*All images were taken with GOOGLE STREET VIEW

As the daughter of the head of the Shinomiya Group, one of the top four conglomerates in Japan with over 1000 subsidiaries, the well-sheltered Kaguya naturally gets chauffeured to school every day. But since she's curious of how it feels like to walk to school herself, she takes the first chance she gets to do so, giving us a good idea of the neighborhood she lives in. Minato in the south of Tokyo is a fitting setting for that, as the special ward is home to numerous embassies, as well as the headquarters of several domestic and international companies, ranging from Toshiba to Apple.

Of course it wouldn't be Kaguya, if she didn't immediately start plotting a chance encounter with the student council president, whom she 'accicentally' wants to run into on a certain bridge. She quickly deduces that Shirogane has to cycle along Meiji Street to get to school, which in this case would be Tokyo Metropolitan Ave No.416, so my best guess would be that Kaguya originally planned to intercept Shriogane at the Furukawabashi River intersection.


However, all of her plans get thrown out of the window once she encounters a crying girl afraid of pedestrian crossings. Unexpectedly, the up-until-now rather cold Kaguya actually goes out of the way to help the little girl, accompanying her for a good while.


As mentioned before, all we've got to see until now was the student council room, and a few brief glimpses of the hallway leading up it, but the show's outside world backgrounds are also extremely spot on.

Sukiya (Usiya in the anime) is one of Japan's largest restaurant chains.


It's a bit of a shame that the anime didn't show the next building to the left, since it would've been one of the ramen shops featured in last year's Ms. Koizumi Loves Ramen Noodles.

Their little walk to school quickly turns into an outright odyssey, since the route their walking makes absolutely no sense in real life. On the other, this is probably Kaguya's first time actually walking around the neighborhood.

I really did try my best, but for some reason I just couldn't find the Yeti.

Kamezuka Park is on the complete opposite side of the neighborhood, but they somehow still managed to pass through there.


After walking an eternity through the whole neighborhood, they finally depart at a spot only a few minutes away from where they originally met, after the child met one of her classmates along the way.


After the lengthy odyssey, Kaguya accepts her fate of being late, which would surely mean she'd never be allowed to walk to school again. Lucky for her, she unexpectedly encounters Shirogane, who's also running late, at a random intersection along Mafu Street (Ave No. 415), which is actually not so far off from the place where she originally planned to meet up with him.

In an awe-inspiring little speech, Shirogane tells Kaguya that student council members should not set a bad example to other students by being late, urging her to get on his bike, even claiming that school rules take priority over traffic laws.


And Shirogane truly seems to live by that code, as the two race down the middle of a multi-lane road without a helmet on.
Seeing Kaguya thoroughly enjoy something as mundane as walking to school, and also unselfishly helping out the little kid, added a lot to her character, showing that she's more than just a sly schemer. Even if the announcer didn't announce it in the end, this might've been a small victory for her in the end.
What do you think of the anime adaption so far? And what was that Yeti cameo about? Sound off in the comments below!
---
Wilhelm is an anime tourist, who loves to search for and uncover the real-world spots he sees in anime. You can talk with him on Twitter @Surwill.
Do you love writing? Do you love anime? If you have an idea for a features story, pitch it to Crunchyroll Features!