This Mogami Keiji guy better get what's coming to him!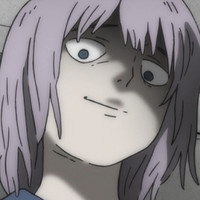 Mob Psycho 100 II started out with a bang and it has not stopped delivering the goodness straight to our eye holes! The first 4 episodes of Mob have seen us exploring Mob's growing awareness of his powers and his fears and uncertainties, as well as a shift in the relationship that Mob and Reigen share that seems to keep placing Reigen on the wrong side of the choices he makes in regards to using/advising Mob. With episode 4, we've seen that really go off the rails, as Reigen's excitement for a hot gig has put Mob (and others, but those aren't Reigen's fault!) in the crosshairs of the deadly Mogami Keiji, who doesn't seem interested in having a conversation or negotiating!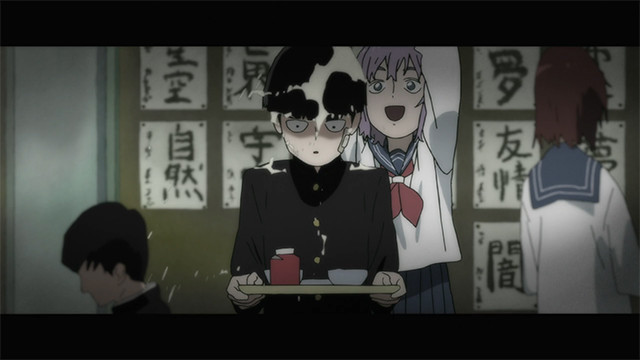 Mogami is very different than any foe or obstacle that Mob has encountered so far; the spirits of season 1 and 2 so far have really just been simple to deal with for the most part: exorcise and move on, up until episode 3's ghost family. But this isn't even a situation where Mob is conflicted, it's one where he's totally been outclassed! Mob always seemed totally unstoppable, and his explosions would really seal the deal when they arose, but Mogami is a somewhat different monster: he's not only totally cold-blooded to hurting others, but he seems to have far greater psychic powers than Mob does! Although Mob seemed pretty close to an explosion in episode 4, now that Mogami has placed him into a world without his powers, what will Mob even be able to do?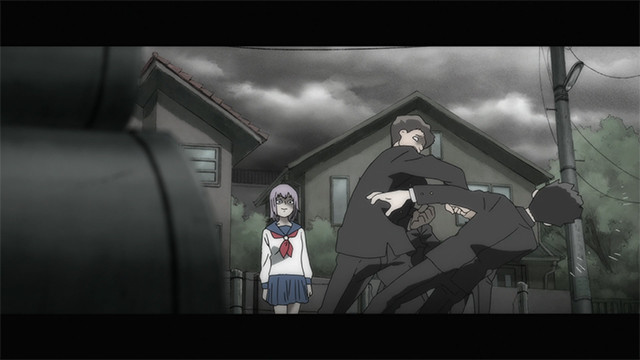 In episode 3, we saw Mob freezing up against bullies; he knows not to use his power against them, but Mob has never really been good with conflict resolution on his own, simple terms. One of the bigger issues Mob has is that he hides his emotions from himself and others, and this doesn't lend well to sticking up for oneself… But in his regular life, he had his friends and others to support him, who saw the kindness in Mob and rose to protect him, meaning he never needed to rely on his powers anyway. But in this preview, we see a world where Mogami has not only stripped Mob of his powers, but put him into a direct path of conflict with violent bullies. It will be interesting to see how Mob escapes this problem, and I feel that Mob's unique kindness may be the key, but I'll be honest that I am not really thrilled with seeing precious Mob get assaulted by awful bullies! Also, it's very interesting that Mogami decided to go ahead and include Minori in his made up world…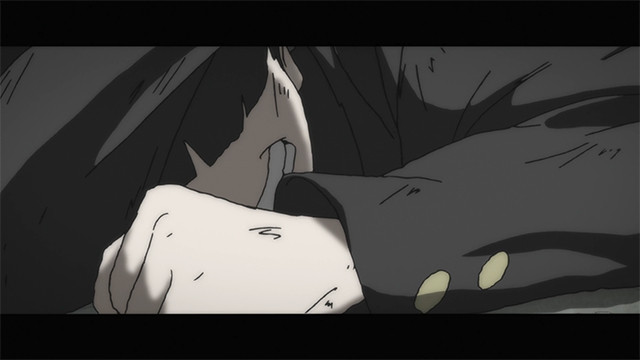 Mondays can't come fast enough for me this week, just so I can hopefully see a happy resolution for Mob! This season has been a real struggle for him, and it seems like he's going to keep learning a lot of difficult lessons in his attempts to see the world in the kind way that he does. Fight on, Mob! We believe in you!
Excited for more Mob Psycho II? What's been your favorite part so far? Let us know in the comments!
----
Nicole is a features and a social video script writer for Crunchyroll. Known for punching dudes in Yakuza games on her Twitch channel while professing her love for Majima. She also has a blog, Figuratively Speaking. Follow her on Twitter: @ellyberries
Do you love writing? Do you love anime? If you have an idea for a features story, pitch it to Crunchyroll Features!