Hi, I'm Crunchyroll-hime and I discovered how to use Spotify so I MADE SOME ANIME PLAYLISTS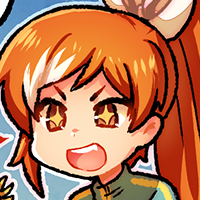 Hi, it's me, Crunchyroll-hime!!
(here is a picture of me in my favorite band t-shirt)
So I was thinking about how good anime music is and how I love it and how the Fullmetal Alchemist: Brotherhood opening always makes me cry and how I wish there was a convenient way for me to share my love of it with people! I want some sort of way to create small collections of songs that I could then give to someone. Some sort of list that you could send your friends to play… a… "PLAY-LIST."
AND GUESS WHAT??
I found out those totally exists already!! There's this thingy called Spotify where you can do literally what I was describing above! Did you know about this?? I searched long and hard to hunt down as many anime opening and ending theme songs from this season as I could and I'm gonna share the fruits of my labor with you!! Because if you're here, you like anime, and if you like anime, you're my friend! And I wanna share my playlists with my friends!
BEHOLD
Winter 2019 OP Songs
Winter 2019 ED Songs
And then also I made this list of some of my favorite non-anime songs too!
Hime's Favorite Non-Anime Songs
THANK YOU FOR READING!! I'll see you guys later!