Seriously, this episode was mind blowing in every way possible!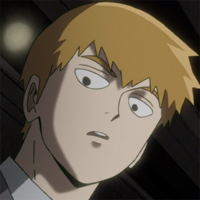 Mob Psycho 100 has always looked good. The art style is creative by itself, and when you blend that with great animation and the psychadelic subject matter, you get a show that is a visual smorgabord. Seriously, Mob Psycho 100 is an animation buffet, as every episode gives you multiple options when it comes to picking your favorite-looking moment.
But the most recent episode, which is the fifth in the new season? Y'ALL. It was a three course meal at a five-star anime restuaurant (with dessert.) I don't know if Mob has ever looked so good, and the fans seemed to be equally impressed (If you'd like to be impressed, you can watch it right here!) In fact, let's look at some of the reactions you had. BUT FIRST, here's a breakdown from the incredible @AshitanoGin:
— Mob Psycho 100 (@MobPsychoOne) February 5, 2019
And here is Crunchyroll's own Ricky Soberano laying down a comparison to the stunning Black Clover episode from last year:
— Ricky Soberano (@ramenslayricky) February 5, 2019
And Crunchyroll's Cayla was pretty pleased as well:
— [email protected] 2018 Anime Awards (@ceicocat) February 5, 2019
"Unrestrained freedom" sounds pretty dang good...
— kViN (@Yuyucow) February 4, 2019
Two points for food metaphors...
— Not_Satanael (@YamaNoMushi) February 5, 2019
We agree. Great job, Bones.
— geprek keju (@KabutWahyu) February 5, 2019
Minds being blown is one of the best compliments a show like Mob can get:
— Erika (@animeimmortal) February 5, 2019
"ANY ANIME EVER." YA DONE GOOD, BONES.
— Elza (@OddeyeMari) February 4, 2019
And the best compliment yet...
— El Macho Alfa (@TheSorrow753) February 4, 2019