Legendary Naruto showdown referenced in the pre-fight hype for UFC 234's main event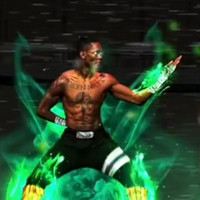 I walk a fine line between "sports nerd" and "anime nerd," and those two sides don't cross over often enough for me to talk about them together in a professional capacity... but when they do, holy crap it's cool.
On Saturday's UFC 234 event, former UFC Middleweight Champion Anderson Silva returned to the ring after almost two years--if you're not aware of who Anderson "the Spider" Silva is, he's held the longest title reign in UFC history and is arguably the greatest fighter mixed martial arts has ever seen.
Also he fights like he gets a rush from dodging attacks at the last second while effortlessly counterattacking, and his guard is down the entire time. I'm not joking, it's very anime.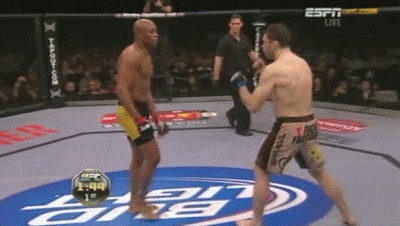 Last night, he faced off against flashy former kickboxer Israel "The Last Stylebender" Adesanya, currently undefeated in MMA.
This is Israel Adesanya, performing a summoning jutsu:
November 4, 2018
In the lead-up to last night's fight, Adesanya mentioned that he was a fan of Silva's, but that he'd still give his all. On Friday's weigh-in, he took a dramatic Rock Lee-inspired pose against the stoic Silva:
CANNOT WAIT!

A rising star meets the legend.

???????????????? @Stylebender faces ???????????? @SpiderAnderson LIVE on PPV! #UFC234 pic.twitter.com/BrpW3QhmDi

— UFC (@ufc) February 9, 2019
Adesanya then took it one step further with an Instagram post, referring to the upcoming match as "Naruto episode 48," comparing his unstoppable offense meeting Silva's untouchable defense to the series' famous duel between Rock Lee and Gaara.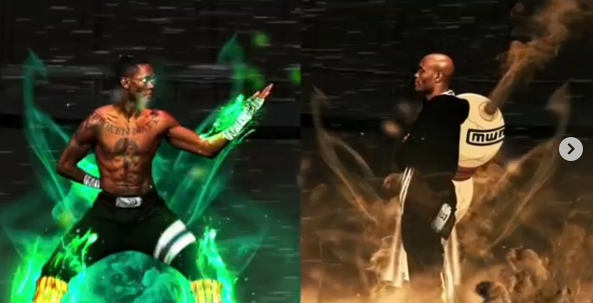 We'll get to episode 48 soon enough in the Great Crunchyroll Naruto Rewatch, but until then, let's just say that it's a character- and series-defining fight with stunning animation, and one I'm super excited to revisit.
So how'd the fight go? Well, Adesanya won by unanimous decision, but enjoy this highlight reel of The Most Shonen Night in Combat Sports.
February 10, 2019
Did you watch UFC 234? Loving anime's not uncommon in combat sports--who are some of your favorite fighters who are also anime fans?
-----
Nate Ming is the Features Editor for Crunchyroll News and creator of the long-running Fanart Friday column. You can follow him on Twitter at @NateMing. Check out his comic, Shaw City Strikers!
Do you love writing? Do you love anime? If you have an idea for a features story, pitch it to Crunchyroll Features!