A special bonus round of categories that were missed in the official Anime Awards!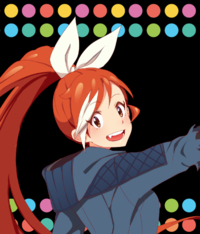 The Anime Awards are just around the corner, and with the winners decided, all that's left is the perpetual waiting game until show time.
However, for reasons explained in this article, we weren't able to fit in every category we might have wanted to. But we heard your complaints loud and clear! So while we're counting down to the last week to the live show on Saturday, we made this separate voting session as way to count down to the Anime Awards. The time to vote on those categories is FINALLY HERE! These were the categories that sadly didn't make it through to the final round, but are just as important as the "real" categories - please vote like you mean it!!
The categories below are a combination of those genre and technical categories that didn't make it into show, as well as few categories that 100% deserve it but didn't quite make the cut like BEST DRAGON. The categories, as well as the nominees, were selected by a panel of fans from the Crunchyroll community team with an intense vetting process that we're still recovering from. We hope you enjoy the results, and also wanted to inform you of one category didn't make it, even on the bonus categories: Real™ Best Girl, where all the choices are Zero Two.
All winners will be revealed on the Crunchyroll Twitch channel during the Anime Awards Ceremony on February 16th, at 6:00pm PST, SO VOTE NOW!!!*