If you're having trouble thinking of which figures to get, check out some of my Winter WonFes picks!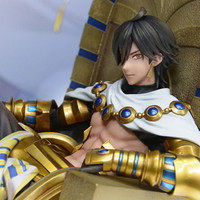 Ah, there's nothing quite like opening up a package to get that coveted anime figure you've been eyeing for months. The detailing on the sculpt, the way it's painted, the character's pose and the basing... it's almost like it was pulled out of your favorite show! Having a piece of the anime world in your own space is pretty dang neat!
Last weekend was that magical time where anime fans and figure collectors were glued on their phones and PCs as their newsfeeds updated constantly with new figure announcements and reveals. It was a time of much rejoicing! And also a time where our wallets all collectively cried out in anticipation of the upcoming damage. Yup, it's WonFes time! Wonder Festival is is a grand event where major figure companies come to showcase prototypes of upcoming figure releases along with announcing new projects. But that's not all, it's also where people can show off their own garage kits creations and even sell their very limited runs. It's an anime figure wonderland!
Winter Wonder Festival 2019 had plenty of stellar annoucements and figures shown, so buckle up, 'cause I'm gonna tell you which ones I'm looking forward to the most!
Alter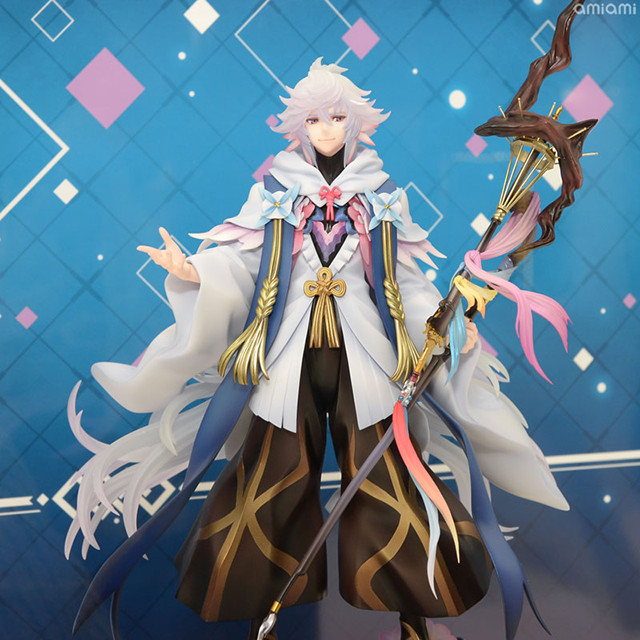 Starting with one of my favorite figure companies, Alter, they've revealed the fully painted figure sculpt of the gorgeous Merlin from Fate/Grand Order. The detailing on the ribbons and tassles are eye-catching, and look at that staff! Not to mention Merlin's soft smile as he has his hand extended in his signature pose. Alter never fails to disappoint when it comes to detailing!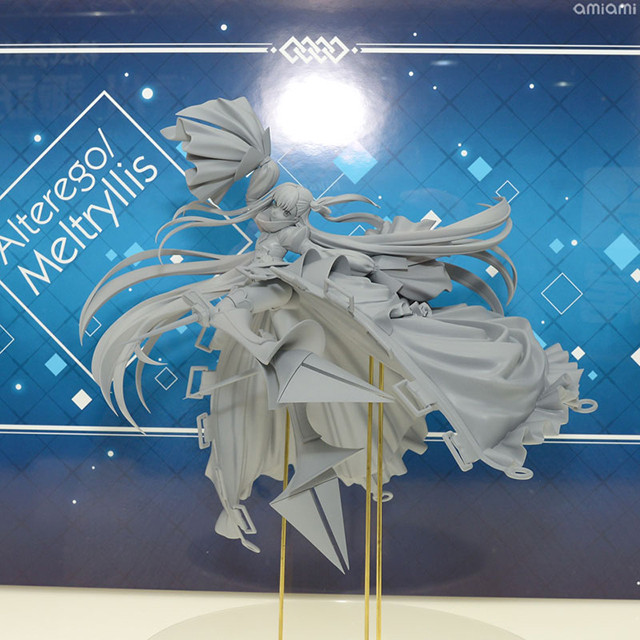 Speaking of attention to detail, check out Alter's sculpt reveal of Fate/Grand Order's Meltlilith. This figure is HUGE! I adore the amount of work put into the folds of her clothing! The way the range of motion is captured in this figure is impressive.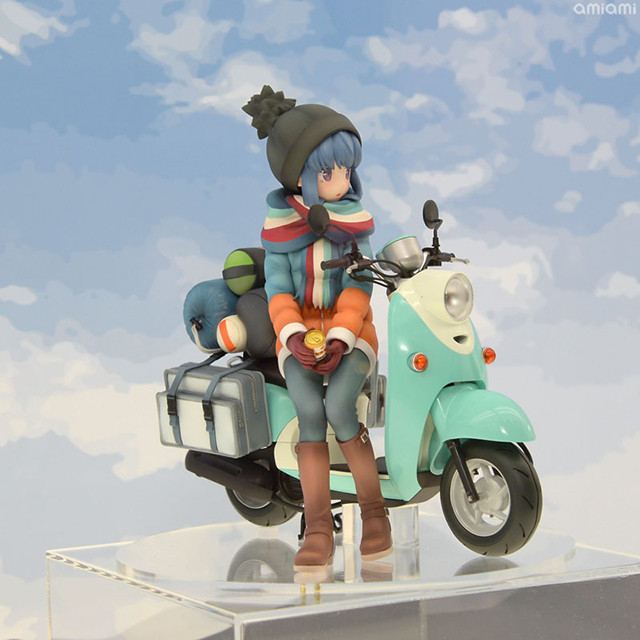 I know there's a bunch of Laid-Back Camp fans out there, so this one's for you! Alter showed off the painted sculpt of Rin getting ready to go on yet another camping trip. This figure really looks like it was pulled directly out of the show itself! I dig how Alter has shown off all of her gear packed up, not to mention getting the design of the bike just right.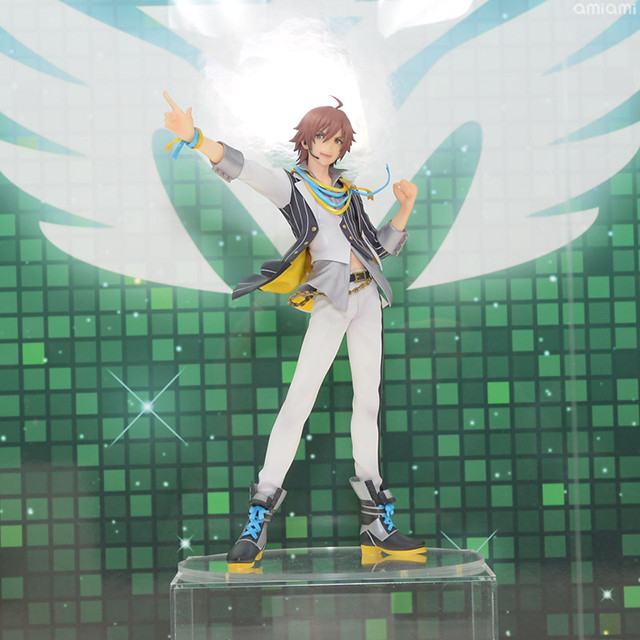 Alter treated us to the painted sculpt of THE [email protected] Side M's Touma! You better prepare yourself for his songs! It's their first Side M figure release, and I'm sure we'll be seeing the other guys down the line.
Alphamax & Big Boys Toys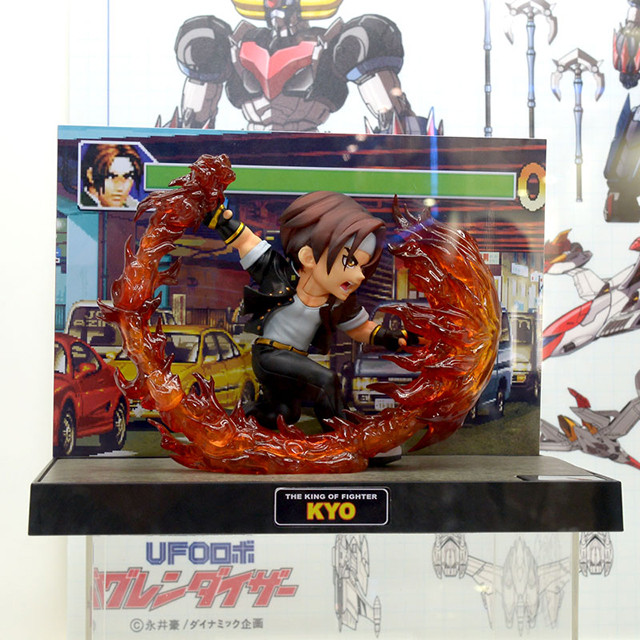 Alphamax and Big Boys Toys bring us a combined production of this cool Kyo figure! The figure was shown off completely painted in a diorama-esque fashion. The background image really completes this figure, as Kyo is seen doing one of his signature attacks! But who will be shown on the other side? This teases that there will be more King of Fighters releases to combine with this one soon. Who do you think they'll make? My money's on Iori!
Aniplex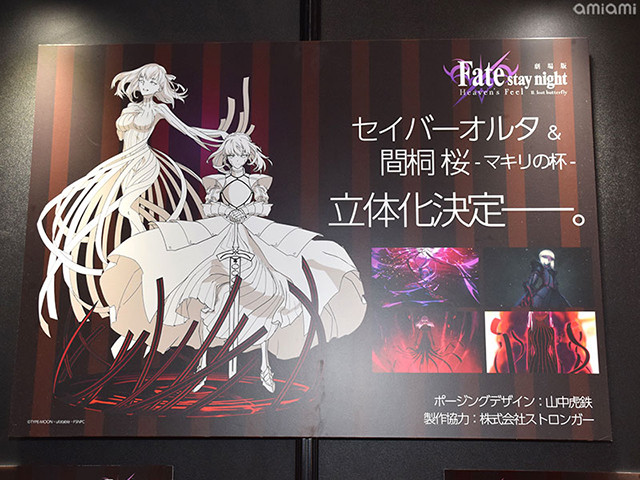 With the upcoming Heaven's Feel II: Lost Butterfly movie release, Aniplex announced these Sakura and Saber Alter figures based on the movie. Really looking forward to how they're going to pull off the illustrated images to bring the figure to life!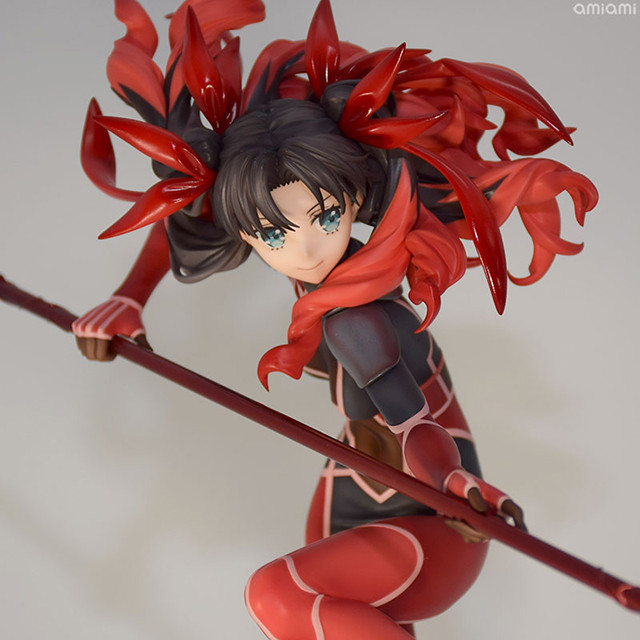 To keep the Type-Moon love going, Aniplex also presented a painted sculpt of Rin from Fate/Extra Last Encore! She looks ready to strike! I can't stop looking at her hair.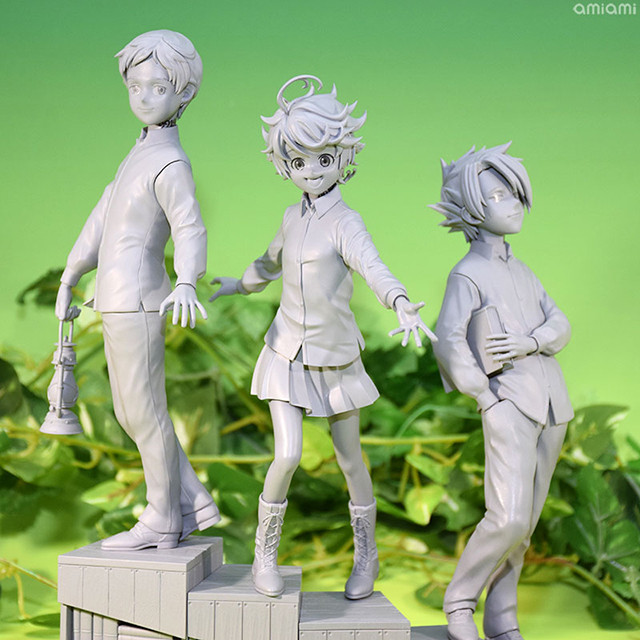 Any Promised Neverland fans? If so, you're in luck! Aniplex revealed the sculpts for the Emma, Norman and Ray figures. I'm sure these will look even more impressive when they're painted, so I'll be awaiting that reveal!
Megahouse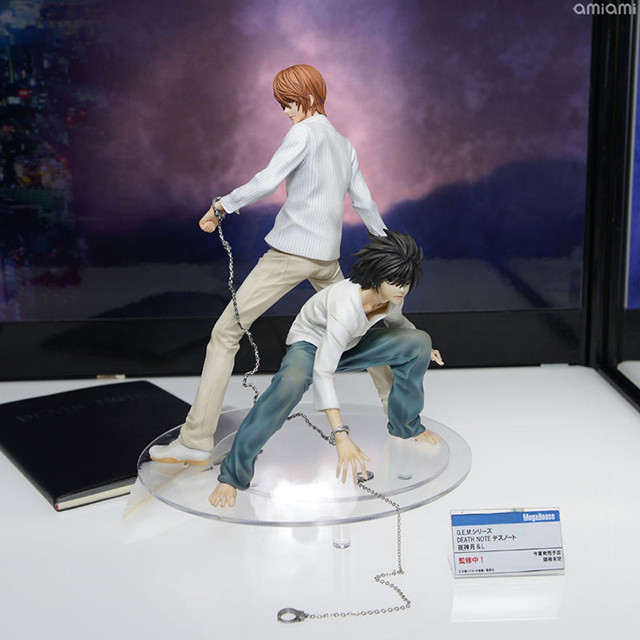 New Death Note figures in the year 2019? Your eyes are not playing tricks on you, I promise! Megahouse unveiled the painted sculpt of Yagami and L, and yup, they're handcuffed to reference the famous scenes in the series!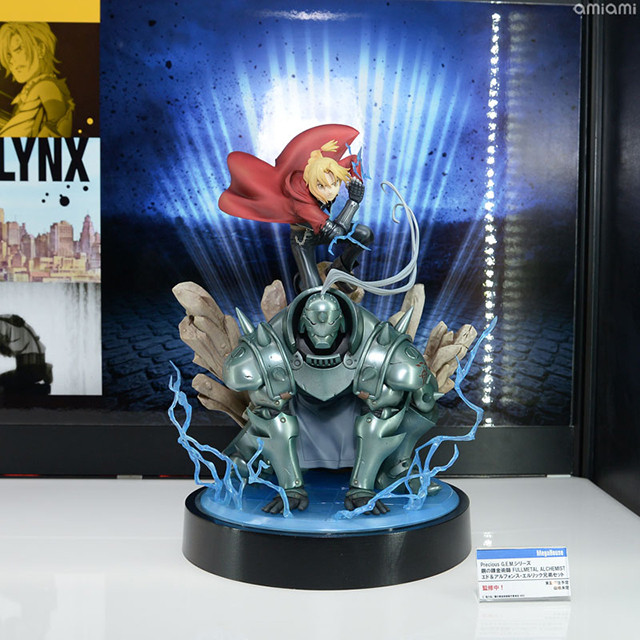 This is probably the best Fullmetal Alchemist figure I've ever seen! Megahouse showed off their painted sculpt of the Edward and Al figure, and it just looks like it's springing to life at any moment now!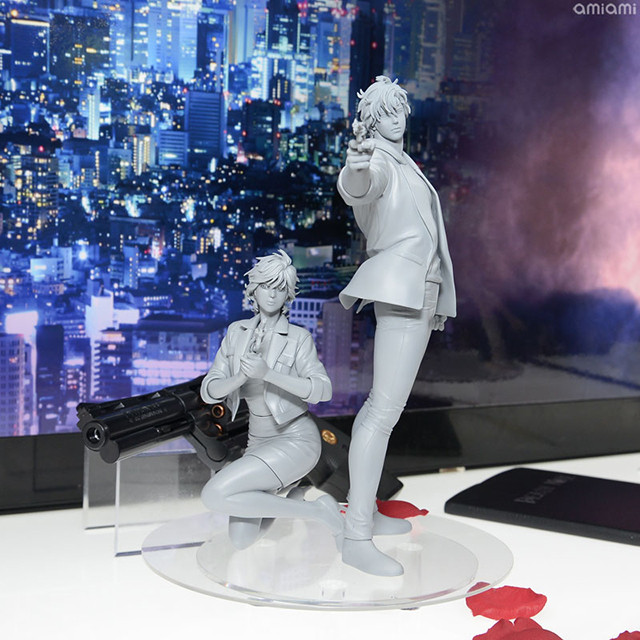 I never thought I'd see City Hunter figures in this day and age! With the release of the City Hunter: Shinjuku Private Eyes movie being such a huge hit, figure companies want to give some lovin' to the series with some amazing figures, and Megahouse is no exception. Ryo and Saeki are ready for some crime-solving action!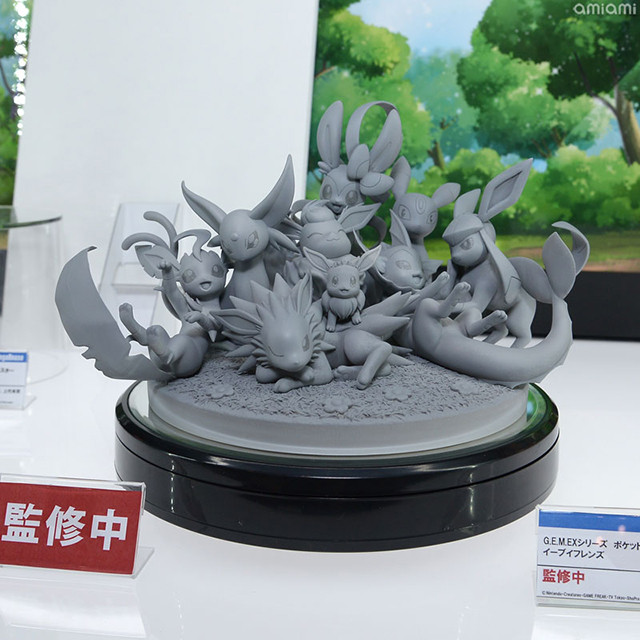 It's no secret that Pokémon is one of my favorite game series of all time, and Eevee and all the Eeveelutions are among my favorite pokémon. So when I saw this figure, I GASPED! All of them are there! And they're all so very cute!! Pretty much one of the best Pokémon figures I've seen in awhile, for sure.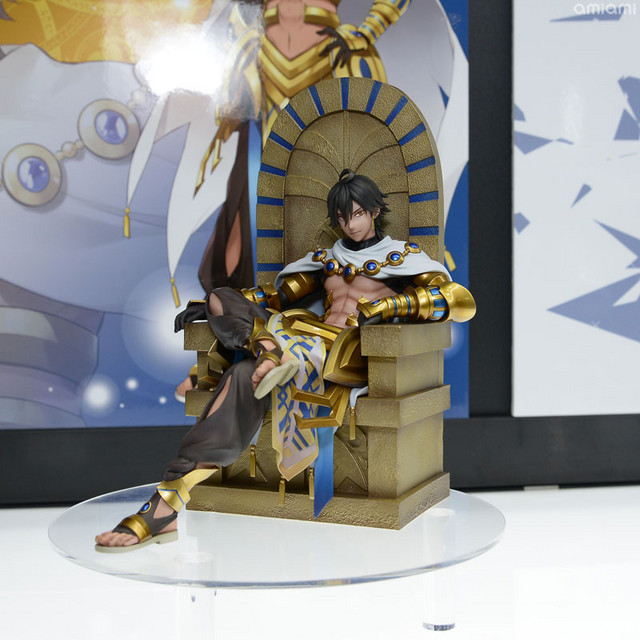 Speaking of figures that made me gasp, how about this stunning figure of Fate/Grand Order's Ozymandias by Megahouse? It's pure perfection! I have nothing more to add, other than I'm 100% getting this figure and no one can stop me.
Kotobukiya
Kotobukiya has finally shown off their painted Bakugou ARTFX J figure sculpt! This is one I've been waiting on since it was initially announced, and I'm quite pleased with how it turned out! The ARTFX line from Kotobukiya has always been one of my favorite figure lines for a long time due to the craftsmanship of the figures being so impressive.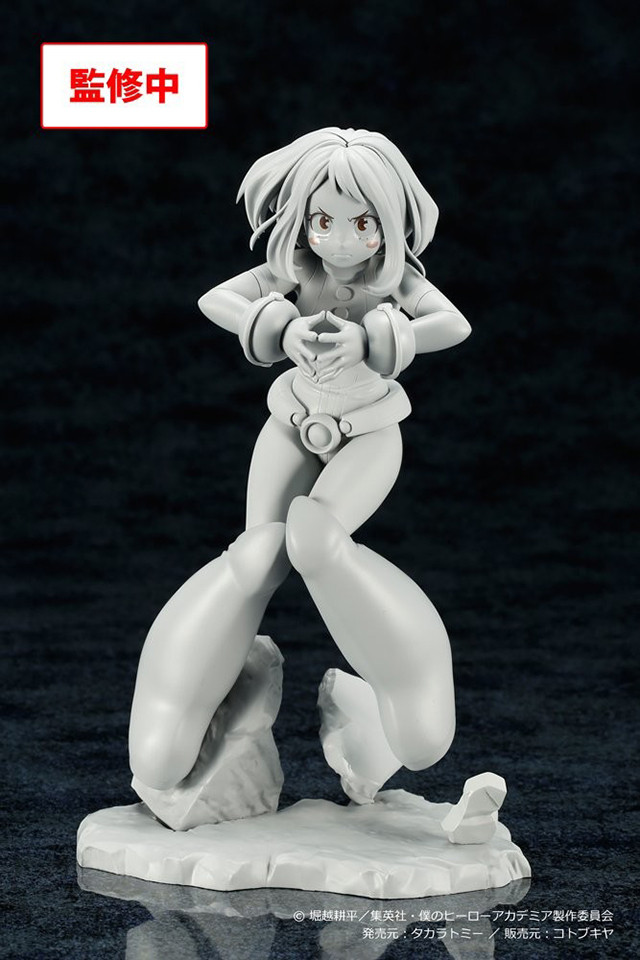 But wait, that's not it for My Hero Academia figures! Kotobukiya also displayed an image of their latest sculpt in the ARTFX J line: Ochako! My favorite thing about these My Hero Academia figures is that when you display them all together, it just looks like they're getting ready for an intense battle. I wonder which other characters Kotobukiya will make next! I'd personally like to see Todoroki!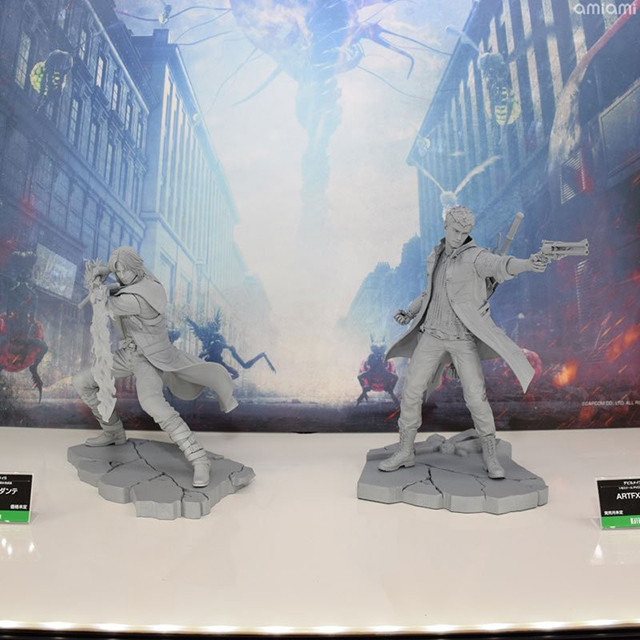 With the upcoming Devil May Cry 5 game, Kotobukiya is going to be releasing Dante and Vergil ARTFX J figures! Makes sense, since they've done one for both Devil May Cry 3 and 4.
FuRyu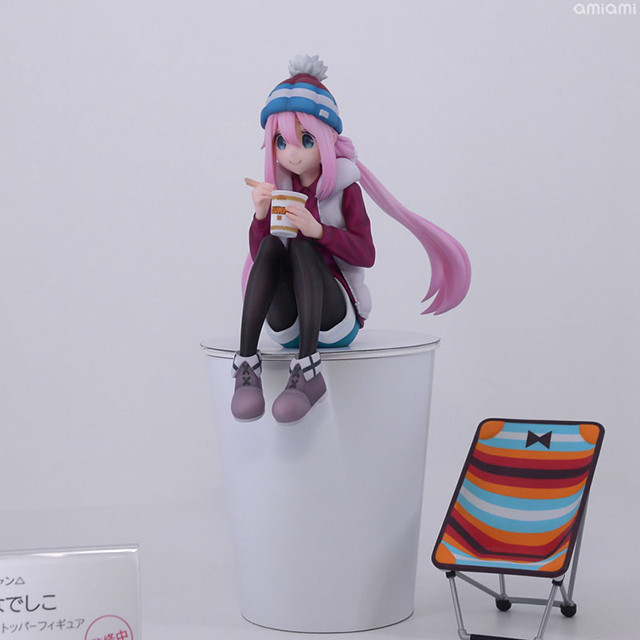 I've always thought that FuRyu's Noodle Stopper figures were a bit silly, but in this case, it TOTALLY fits and makes sense! Make your cup ramen with Nadeshiko, as she maintains the lid closed for your ramen to be heated up perfectly! FuRyu also announced that there will be a Rin version as well, so Nadeshiko won't be lonely for long.
Flare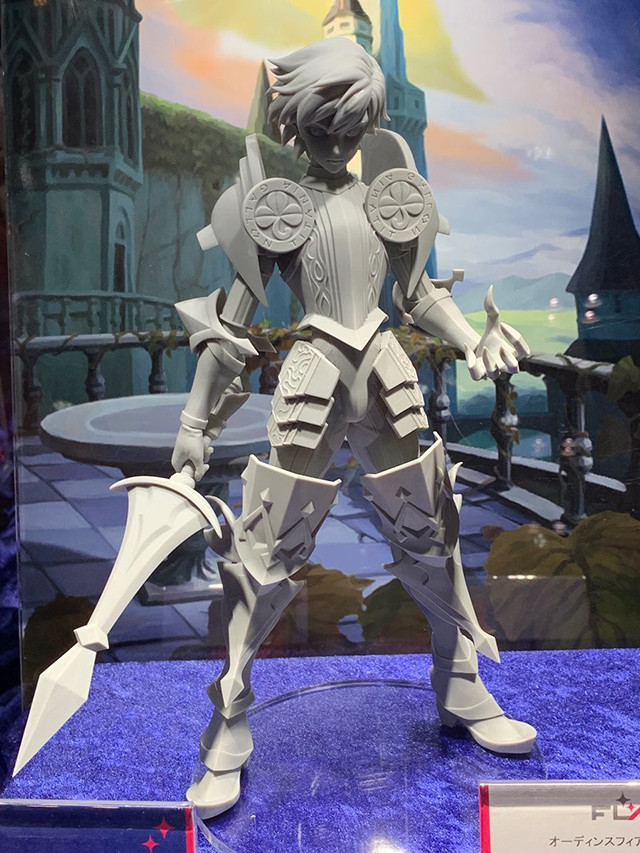 Odin Sphere is such a fantastic game, and it's wonderful that the game is still getting some figures made! This time, Oswald is getting some love from Flare. The detailing on the armor looks good so far! I'm eagerly looking forward to the painted sculpt for this one, especially to see how they'll detail Oswald's face.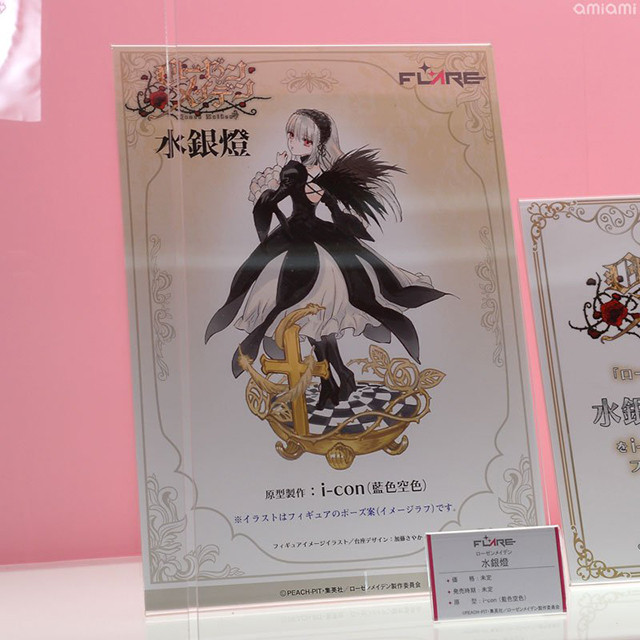 New Rozen Maiden figures in 2019? YES, PLEASE! Rozen Maiden has been a long-time favorite of mine, and I never really got to get figures of my favorite character, Suigintou, but it seems I might have another chance! I'm hoping that Flare delivers an excellent Suigintou figure!
Ques Q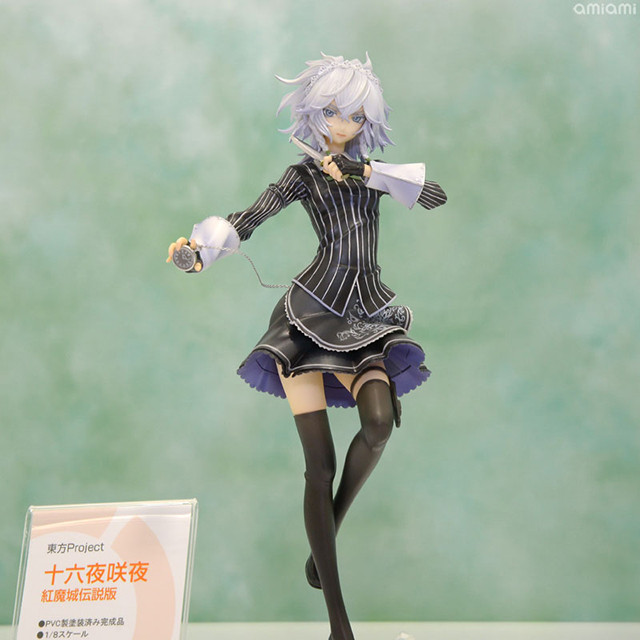 I'm in love with this Sakuya figure. From the eyes to the clothing, Ques Q perfectly emulates the art style from the fan-made Legend of Scarlet Devil Castle: Scarlet Symphony, a Castlevania-esque game featuring Touhou characters. I haven't bought Touhou figures in a long, long time, but this might be the one to change that! Ques Q also announced that there will be a Reimu figure in that same style, and I can't wait to see what the sculpt for that one will look like!
Sentinel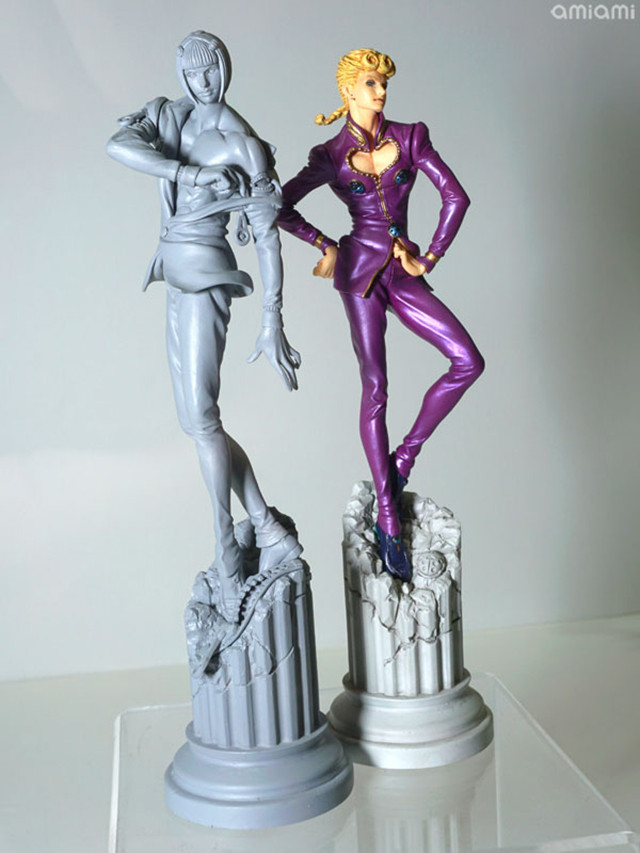 Sentinel is giving Jojo's Bizarre Adventure: Golden Wind some love with these Giorno and Bruno figures! Having the base of the figures what seems to be a broken Greek column is an excellent touch, because honestly, these figures look like works of art.
Figure companies pulled out all the stops to bring new and exciting figures for all to enjoy! Make sure to plan wisely so you can get the releases you're pining for. Now, I know what you're thinking: "Where's the Goodsmile Company and Max Factory stuff?" No worries, that's what Part 2 is for. Come back tomorrow and check out the rest of my picks! But for now I bid you adieu and happy collecting!
Which figures caught your eye the most in this WonFes? Planning to get any of them? Let us know in the comments!
----
Nicole is a features and a social video script writer for Crunchyroll. Known for punching dudes in Yakuza games on her Twitch channel while professing her love for Majima. She also has a blog, Figuratively Speaking. Follow her on Twitter: @ellyberries
Do you love writing? Do you love anime? If you have an idea for a features story, pitch it to Crunchyroll Features!