It's the perfect time to find love in anime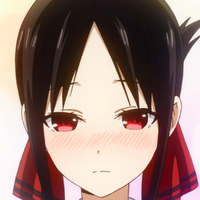 Ah, Valentine's Day. A time for people to enjoy love and romance with their significant other. For others, it can be a rough time of trying to maneuver around the cornucopia of chocolates, hearts, and romance. Maybe you and your partner or date are struggling to find something to do on this holiday or you're by yourself, but still want to do something that will fill your heart with the joys of romance. That's where we come in as we've assembled a quiz that will give you the definitive romantic anime to watch for Valentine's Day! Or if you're coming to this quiz well after the holiday, you'll still get a show to blossom the romance in your heart. It's time to find the perfect romantic anime partner for you!
---
Do you love writing? Do you love anime? If you have an idea for a features story, pitch it to Crunchyroll Features!