Last week's episode of The Rising of the Shield Hero melted everyone's hearts. This week, we prepped for the next Wave. *SPOILERS CONTAINED*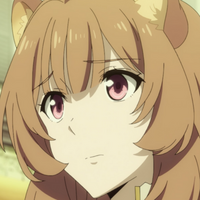 *SPOILERS BELOW*
If you're not completely caught up on The Rising of the Shield Hero, please shield your eyes.
Shield Hero kicked things off with the Melty vs. Naofumi standoff in the capital. Naofumi's distrust for the royal family showed as he stood his ground against Melty. This left Filo understandably sad and confused with no explanation from Naofumi and a ban from seeing her new friend again.
A group from Lute asked Naofumi if they could support him in the Waves as they felt it was important to support the man that helped save the villagers. Being the hard business man that he now is, Naofumi told them to come back with 150 silver coins. The Shield Hero party tried to get class upgrades with no success from the official channels and found it'll need to done in another country at another time. In the meantime, Filo and Raphtalia got spruced up with new weapons and Naofumi got the zombie dragon core embedded into his chest plate.
Naofumi also dropped an information bomb on Raphtalia: He plans on going home after all of the Waves are over. Raphtalia expressed that she wants to go with him. Filo woke up and called a foul that Raphtalia was being lovey dovey with Naofumi. The rivalry is alive, loud, and sleepily kicking!
Finally we got to see Bow and Sword Hero again! Bow Hero quoted Spider-Man and Shield Hero reacted as many would. It appears that Bow and Sword Hero are getting their jobs and rewards stolen these days and accused Shield Hero of being a part of it. Shield Hero has been cleaning up their messes and told them exactly how things turned out after their heroic deeds.
The group from Lute came back with the money and Shield Hero told them to get some armor and get ready for a strategy meeting. The Queen expressed her concerns and a mysterious new character briefly showed themselves.
The next Wave is in less than 24 hours in the show so there is no time to waste but first, Shield Hero provided a place for everyone to share their thoughts:
Post reactions to the latest episode in this thread. Don't read ahead if you don't want to see spoilers for the latest episode. pic.twitter.com/7MSX8sllea

— The Rising of the Shield Hero (@ShieldHeroEN) March 13, 2019
Team Raphtalia vs. Team Filo
March 13, 2019
March 13, 2019
— Mr Whiiskey (@MrWhiiskeys) March 13, 2019
????How could ANYONE say no to that face?? #Raphtalia #BestGirl

— Thorin Gaming #TeamWizards (@Thorin_Gaming) March 13, 2019
TAKE ???? HER ???? WITH ???? YOU ????

— Dreadlord Alleria???????? (@LawbrngrRyuujin) March 13, 2019
March 13, 2019
Spider-Man quoting in a new world...weird flex but okay.
Itsuki.......come on bro ???????? pic.twitter.com/rtnjm7nw72

— Chandler Ingram (@Chandler_Ingram) March 13, 2019
"Shielder-Man, Shielder-Man!"
"Does Whatever A Shielder Can!"

— Ramen4Life (@Rmn_4_Life) March 13, 2019
That spider man reference though ????. RIP Stan Lee

— Mr Whiiskey (@MrWhiiskeys) March 13, 2019
I understood that reference you put in ;) pic.twitter.com/a3aJaX3zNu

— 几-丂丨乂 (@asg_6420) March 13, 2019
Rising of the Shield Hero just had one of the absolute funniest moments I've ever seen in anime
— Rawnaeris is supposed to be on hiatus (@rawnaeris) March 13, 2019
Shield Hero's Spider-Man reference had me dying ???? pic.twitter.com/ePcNJuSpRc

— Jake (@Hakoboh) March 13, 2019
Get ready for what's coming next.
yes! finally#shieldhero pic.twitter.com/cKiNgfVSCT

— Skyzzed (@Skyzzed) March 13, 2019
Jesus Christ FINALLY. Shield hero is nothing but straight gas from this point on pic.twitter.com/9tllxefD7Q

— Vøīd (@AlmightyBuizel) March 13, 2019
— Chandler Ingram (@Chandler_Ingram) March 13, 2019

How do you feel about episode 10? What was your favorite moment? What do you think about Melty? Tweet a reply to The Rising of the Shield Hero page!

Share your thoughts on the latest episode in the comments section below!

---




Ricky Soberano is a Features Editor, Script Writer, and Editorial Programming Coordinator for Crunchyroll. She's the former Managing Editor of Brooklyn Magazine. You can follow her on Twitter @ramenslayricky.

Do you love writing? Do you love anime? If you have an idea for a features story, pitch it to Crunchyroll Features!