Exploring the career of Naoko Takeuchi on her birthday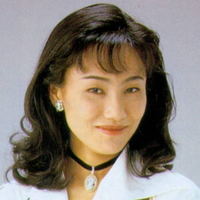 For many anime and manga fans, Sailor Moon was a gateway into their favorite hobby. Whether via the original North American airing, one of the many manga releases, or the dub and remake for the show's 20th anniversary, the world of Usagi and her fellow Sailor Guardians has united fans worldwide in their love of eternal romance and magical girl action.
Of course, none of this would be possible without one woman, who combined her love of manga and astronomy to make one of the world's most well-known series. As today happens to be her birthday, there's no better time to look back on the life and works of Naoko Takeuchi: chemist, artist, lyricist, award-winning creator, and all-around godmother of the Moon Kingdom.
With a career as vast as Takeuchi's, we won't have time to get in every single title — but we'll do our best to hit the high points, from her most famous works to some of her less known, but still important, creations.
Takeuchi's life before becoming a manga artist laid the groundwork early for where her career would go. She attended a high school that boasted sailor-suit-inspired uniforms, and was in her school's astronomy and manga clubs. At the age of 17, she won an honorable mention in Nakayoshi's 1984 manga contest for her one-shot story, My Boyfriend Is No Sugar. She was praised for her artwork (with special mention given to her characters' elaborate hairstyles), but told she still had a way to go when it came to storytelling.
One year later, Nakayoshi Deluxe would print Takeuchi's first manga, the short subject Yume ja nai yo ne, which would win the publisher's 1985 Newcomer's Prize. Nonetheless, her father encouraged her to study for a more reliable career, leading to her majoring in chemistry in college. During her years at university, she worked as a miko at a nearby shrine — yet another inspiration for her stories to come!
Throughout the 1980s, Takeuchi created short works for Nakayoshi, eventually penning longer multi-part works such as Prism Time and Chocolate Christmas. In 1989, she teamed up with novelist Marie Koizumi and came up with Maria, her first long-form work. Based on the classic novel Daddy Long Legs, it eventually became a solo work for Takeuchi, though Koizumi remained a major inspiration for it.
In the midst of working on figure skating manga The Cherry Project, Takeuchi was inspired to write a manga tapping into her high school love of astronomy. When she put forward the idea of outer-space-themed heroines, her editor added that they should wear sailor uniforms. And so, Codename Sailor V was born.
The manga premiered in 1991, just after The Cherry Project was starting to make Takeuchi a household name, and new heroine Minako Aino was embraced quickly by readers. Its popularity kicked off the potential for Toei Animation to adapt it into an anime. With that in view, Takeuchi expanded on the lore, adding four new Sailor Guardians (to start!) and creating what we now know as Pretty Guardian Sailor Moon.
Sailor Moon began running in Nakayoshi just four months after Sailor V first came out. It, too, was an instant hit, and she worked on both series for several years. Just one year later, the Sailor Moon anime hit the airwaves, running alongside (and occasionally catching up to) the manga.
Takeuchi's contributions to the anime didn't stop with the source material, though. She also wrote lyrics for many of the show's songs, including insert songs, image songs for multiple characters, and the fifth season's opening theme, "Sailor Star Song."
Sadly, Codename: Sailor V never got its anime adaptation, and its home magazine RunRun eventually ended its print run in 1997. Nonetheless, Sailor Moon was already a global phenomenon, with movies, a series of musicals starting in 1993, and eventually a live-action adaptation. Once again, Takeuchi would write lyrics for the show, including the opening theme "Kirari*SailorDream!"
Sadly, her first big series after Sailor Moon — PQ Angels — came to an end after limited response and after much of her manuscript for the series was lost. Nonetheless, she pushed on with more series. Her autobiographical Punch manga in Young You tracked many major life events, including her marriage to Hunter x Hunter creator Yoshihiro Togashi.
Since then, she's penned the series Love Witch, its unfinished sequel Sister Witch, and the shoujo robot series Toki*Meca.
Unsurprisingly, it's the long-running Sailor Moon that continues to be at the forefront of Takeuchi's work. It never really left the public consciousness, but 2014's Sailor Moon Crystal pulled it even more to the forefront. Even now, not a week goes by when you won't hear about a concert, event, or fashion line inspired by the magical girl series.
From her earliest inspirations to her global influence, Naoko Takeuchi is by far one of manga's most beloved creators. We at Crunchyroll wish her the happiest of birthdays, and hope we've given you a chance to relive some happy memories and maybe look into some of her other works.
Do you have any favorite moments or memories associated with Takeuchi's work? Let's talk about them in the comments!