Last week's episode prepped the Shield Hero party for the next Wave. This week, the second Wave hit the heroes with unbelievable force and a new enemy appeared. *SPOILERS CONTAINED*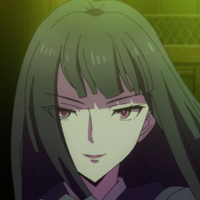 *SPOILERS BELOW*
If you're not completely caught up on The Rising of the Shield Hero, please shield your eyes.
Shield Hero gave a handmade bracelet that boosts mana generation to Raphtalia and a handmade hair clip that boosts agility to Filo, much to their delight. The Shield Hero party grew with the latest additions from Lute and we also got to see a familiar face. Kung fu grandma! This development let Shield Hero, Raphtalia, and Filo to feel confident enough to leave the village in her and the rest of the party's capable hands while they dealt with the actual source of the Wave.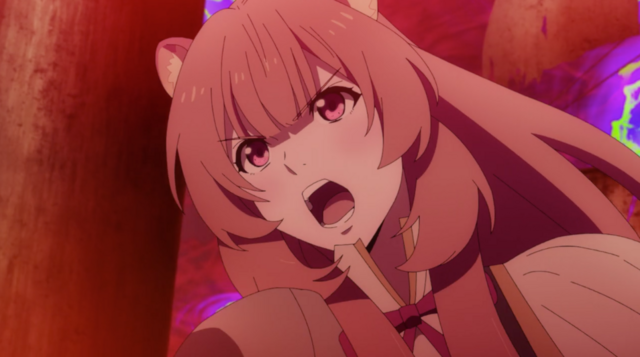 The enemy was on a ship in the sky in the form of a soul eater and a cursed ship captain. The rest of the heroes were aboard and couldn't collaborate. Thanks to Naofumi's desperate need for teamwork and show of it with his own team, they were able to defeat the initial threats. Unfortunately an even more powerful soul eater came to play and Naofumi felt that the only thing that could be capable of defeating was the Rage Shield.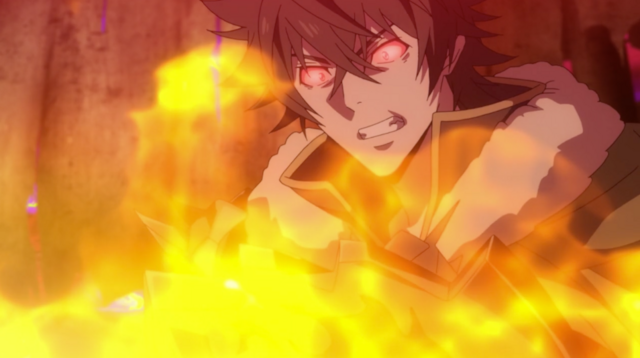 This Rage Shield's source of power was not from Naofumi's own rage but from the zombie dragon's hatred. Thankfully Raphtalia's resolve broke through and he unlocked an even more powerful weapon sequence. Shield Hero defeated the enemy using Shield Prison and Iron Maiden.
All was well after the fact, Filo even started messing with Motoyasu until a new character appeared. The mysterious character made note that Sword, Bow, and Spear Hero weren't real heroes. She introduced herself as Glass, declared herself Shield Hero's new enemy, and threw down the gauntlet for the true battle of the Wave.
This episode had a lot of action and left things off with a cliffhanger. Shield Hero himself provided a place to process all of it:
I am your sword.

The Rising of the Shield Hero Episode 11 – Catastrophe Returns

???? Watch: https://t.co/EmC4wNf4ul

In this thread discuss today's episode. Spoilers ahead. pic.twitter.com/bAaYKaWT7x

— The Rising of the Shield Hero (@ShieldHeroEN) March 20, 2019
Two words: Iron Maiden
Episode 11 of The Rising of the Shield Hero was freaking awesome. It gave me the same emotions as when I read the LN. Iron Maiden looked just how I imagined it. 10/10 episode!

— ARod2091 (@ARod0301) March 20, 2019
IRON MAIDEN!! ???????? pic.twitter.com/bvFj8ou84O

— Chandler Ingram (@Chandler_Ingram) March 20, 2019
THAT IRON MAIDEN HOLY HELL

— Cameron (@Caveman6561) March 20, 2019
oh my god. The music during today's shield hero, especially with the Iron Maiden. Beautiful and haunting it was gorgeous

— The Observer (@Garzhvog) March 20, 2019
Iron Maiden :) pic.twitter.com/QGrP2zHP6P

— Iverned it (@sgchase88) March 20, 2019
Glass is finally here.
Tate no Yuusha no Nariagari Episode 11

Great entertaining episode. We got to see Nao go in the Curse shield mode and take down a giant demon fish but final boss Glass finally shows up at the end. Next week is the real fight. #ShieldHero pic.twitter.com/fEKg0l0OSB

— Rasen (ラズン) (@RasenRendanX) March 20, 2019
The boss is here ! pic.twitter.com/9pld8Q2k7z

— Ginto ???? (@Ginto62) March 20, 2019
a new challenger appears

— Ash the Wayfarer (@iAshParth) March 20, 2019
Glass! Glass! Glass! pic.twitter.com/iEgg2TfJS0

— Xero Eight (@XeroSlayer) March 20, 2019
Let's do this!!! pic.twitter.com/9jt4V53WF8

— Urzu 37 - ❤️I Ship Naofumi x Raphtalia❤️ (@SlvrIceDrgn1981) March 20, 2019
I been waiting for this episode for awhile now! An Glass has appeared!!! ❤️❤️ pic.twitter.com/zXmAyqd4LW

— Serina Bayworth (@TheNinjaChaos) March 20, 2019
So just saw Shield Hero episode 11 and I think I met best girl pic.twitter.com/iFMM1jqVeH

— DJosh-HalleLuka (@Animezone101) March 20, 2019
How do you feel about episode 11? What was your favorite moment? What do you think about Glass? Tweet a reply to The Rising of the Shield Hero page!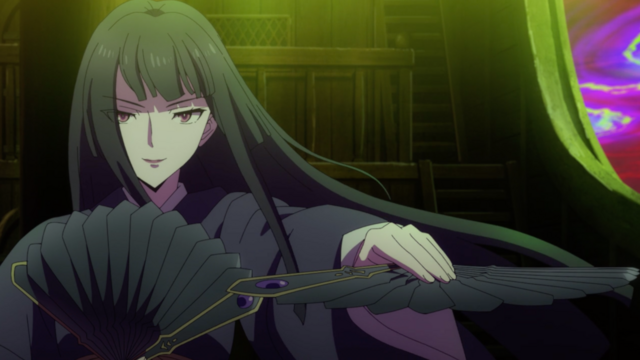 Share your thoughts on the latest episode in the comments section below!
---
Ricky Soberano is a Features Editor, Script Writer, and Editorial Programming Coordinator for Crunchyroll. She's the former Managing Editor of Brooklyn Magazine. You can follow her on Twitter @ramenslayricky.
Do you love writing? Do you love anime? If you have an idea for a features story, pitch it to Crunchyroll Features!