Victoria and Tiffa will tell you how Crunchyroll Hime is coming to life!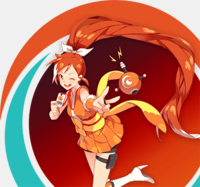 When it comes to showing one's love for their favorite anime character or series, there are a lot of great merchandise options: charms, pins, badges, pillowcases, posters, and clothing are just some of the tips of the iceberg! But the overall reigning champion of anime merch is the figure. Nothing quite captures the charm and excitement of our favorite characters like a sculpted, scaled figure, ranging from the small and adorable chibi-style figurines to large scale plastic and PVC figures like those from Kotobukiya. But how does one go about making those types of figures? What types of work goes into creating a physical representation of an anime character, ensuring that it captures the feel and personality of the character it is meant to represent, so fans can show off their best guys and girls to the world?
Last year at Crunchyroll Expo, we were able to get some of the answers to these and many other questions! With the announcement of the Crunchyroll Hime figure earlier last year, Crunchyroll Expo was the perfect place to sit down with the ladies behind the idea of a Hime figure, Victoria and Tiffa, to hear directly from them how this project came to life in the first place. The panel also gave us the ability to listen and learn the process that Kotobukiya went through in order to bring our beloved mascot to life! So read on, dear reader, if you'd like to know more about how Hime came to be and what the process to creating her was, what the first attempts at making a Hime figure were like, why Kotobukiya wants to know characters personalities along with their art, or about the type of skin figures can have!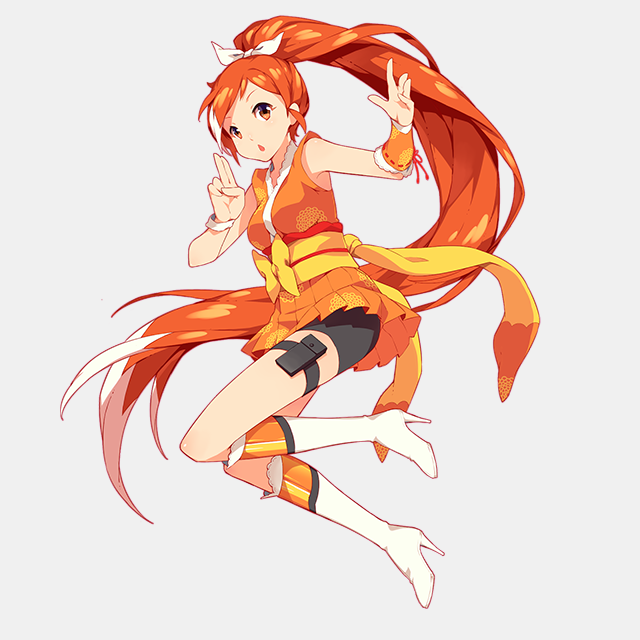 Victoria: Tiffa and I started to get a Hime figure going back in early 2014 before she had any sort of brand equity. People didn't really know who she was; was often thought as just "the Crunchyroll girl" or would call her "Crunchy-tan". We really wanted a figure, so we convinced our e-commerce team at the time to try and get that going. We thought "Oh, this means that they'll reach out to a Japanese company!" or something of the sort.
Tiffa: And this is when I was first starting and didn't really know anything, so I was so excited that we were going to start doing something with our mascot… and then a whole bunch of these came in…
Victoria: Their faces were cracked! They were like those early Amiibos, so I kept calling it a Hime Amiibo! (laughs) It was pretty bad… I don't even know where they came from!
Tiffa: A little bit about working with Kotobukiya: I actually got approached by someone from our e-commerce team about making a Hime figure. Finally, after that freakin' cursed one came out! (everyone laughs) We found a really great partner to work with; we were talking to a couple but ended up working with Kotobukiya. It was a great honor to work with them! It was incredible because I love their figures and statues! It's the first time that I worked with a really big Japanese figure company.
I was surprised how thorough Kotobukiya was during the whole process of making the figure. Even before starting the sculpt, Kotobukiya asked a whole bunch of questions about Hime, like how tall she was or what kind of personality she has, so that they could put all those expressions into the figure.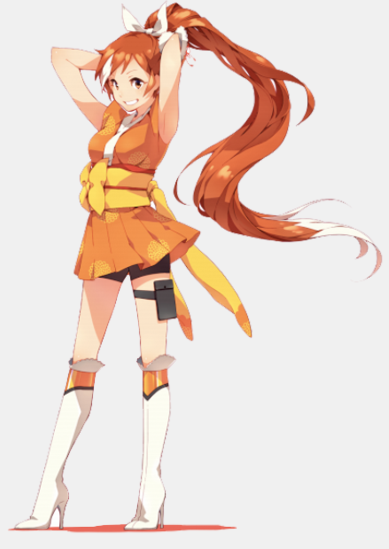 The figure is based on this 2D image here. They asked other questions like "Do you have any setting art?" or "Do you know what her hands look like behind her head?" or "How does her bow work?" and "What do you want her to be standing on?" These were a lot of detailed questions. They really wanted our input to do it right from the beginning.
Victoria: Yeah, now we know what things to keep in mind in case we do something like this again in the future!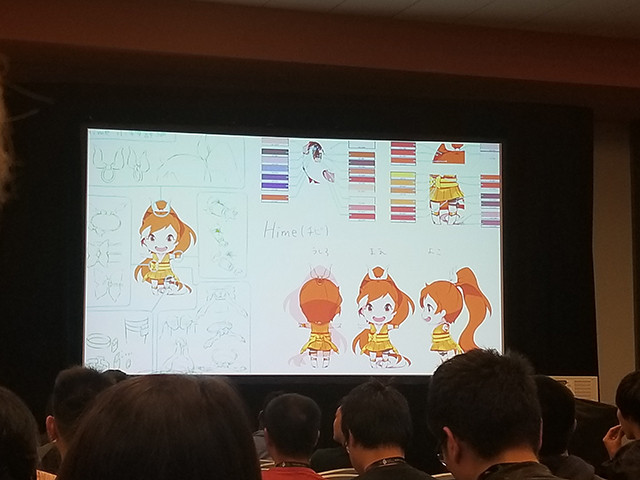 We do have Hime's color guide here. We did a lot of the prep work to get materials ahead of time, so that if and when they came to us and wanted to do it, we'd be like "Oh, we're ready!" We have all of her clothing broken down, so you can see how it all fits together.
I was in Japan when the first figure sculpt was completed. Kotobukiya came to our office to show it to us and they happened to bring the sculptor with them as well. We had to double-check the figure and making sure everything was on point.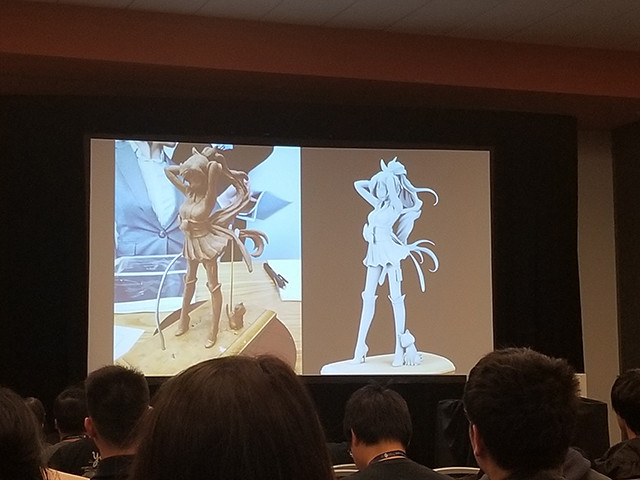 Tiffa: This was the original figure concept that we got. It was made of brown clay; it was very soft and you could easily bend it or break it off! The sculptor took out each piece very carefully from a plastic container and set it there for us to look at. Then they explained every part of the figure to us. If there were any changes that we wanted on the sculpt, the sculptor actually asked me to draw it right on the figure. I was so scared that I would break it!

Victoria: They gave us a pencil and asked us to draw any corrections on it, and we were like "Wait, we're just kids! What are you talking about?!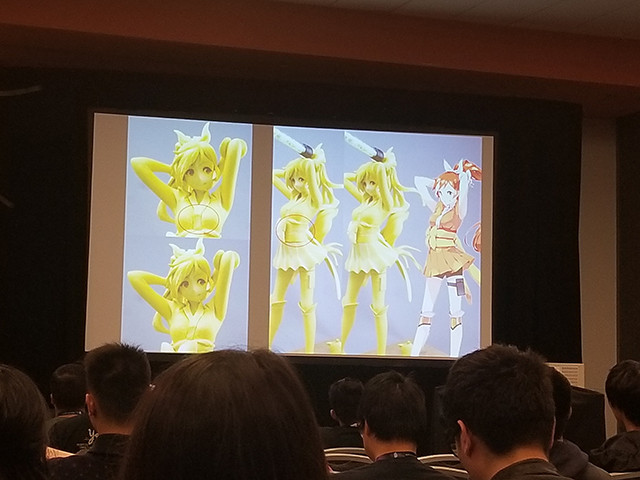 Tiffa: After that first brown clay figure was made, we got the second revision of the figure. In the first one, you could see that it was really rough-looking; the hair is not really articulated, and she looked kinda goopy, like Betty Spaghetti! (laughs) I was a bit hesitant at first but I left it to the sculptor to refine it. Then a few months later, we got this yellow figure, which is a harder plaster. I've seen this kind of thing before at another figure company. They use this kind of dry plaster and mix it with a liquid to build up the figure, then they shape and polish the figure by hand. The grey sculpt is the final version of the figure sculpt before the coloring. After that version, there would be no going back!
Victoria: She called me at 3am to ask if everything looked okay!
Tiffa: We really took the time revising the figure in the sculpt stage to make sure it would not need any changes after the master sculpt was casted. I literally had to stare at Hime's artwork for like 3 hours a day for a week! So then, when I looked at the figure sculpt, I could spot if there was anything wrong instantly. I had multiple meetings in person with Kotobukiya to look over the sculpt. I would just put the figure on the table and spin it around while intensely staring at it! (laughs) They printed out giant sheets of the Hime setting art and wrote comments on what they recommended for the figure.
Victoria: For example, the sculpt for the hair was originally so heavy that Kotobukiya suggested pushing her bow up to support her hair. There we so many things that we never thought would factor into making this figure.
Tiffa: Luckily in the later version of the sculpt we realized we could have her hair free floating if we changed to a lighter material, so it was great to have Kotobukiya there to guide us.
While working on this project I got to learn a lot about the figure industry. For example, it seems there's not really a school to learn how to be a figure sculptor or painter, it kind of starts out as a hobby. The painter for Hime's figure has worked at Kotobukiya for over 15 years, so he's likely done work for hundreds of figures! As he was painting Hime, he mentioned that his goal is not to create anything new with the paint but to define the shadows and highlights of what the sculptor already made.

Victoria: It's like contouring the entire body!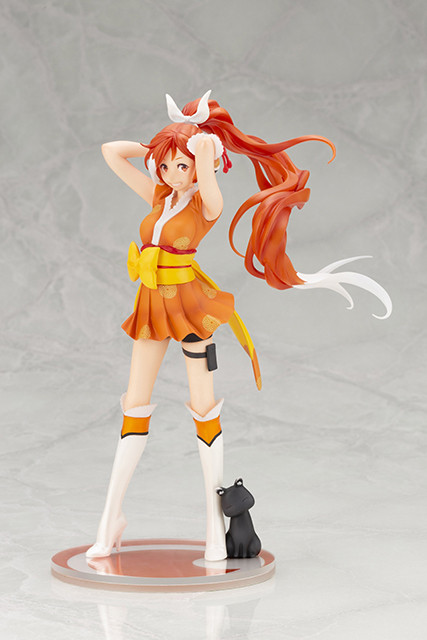 Tiffa: During the process they also asked me what kind of finish I wanted for each paint. Like, did we want the eyes to have a layer of glaze, so they'd shine beautifully? They also asked me what kind of finish I wanted for the skin portions of figure. I didn't even realise there were so many types, some were like a smooth matte plastic, some had a soft touch surprisingly similar to real skin; it was hard to make a decision. I spent a lot of time looking at the other figures in the office, and just touching them to see what kind of finishes they had used.
Victoria: Just touching 'em?! (laughs) The skin?
Tiffa: Yeah, the skin! (laughs) And fabrics too! I had to discuss with Victoria about what material all of Hime's clothing would hypothetically be made of. Like, her kimono dress needed to be like a matte fabric but we intentionally added a pearl finish to her obi to give it more dimension. Her boots needed to look like a shiny pleather.
Victoria: We had us a bunch of paint chips to choose from, and they asked us which level of the shininess in each color we'd like, and I was like "I don't know! I can't imagine it without the figure right in front of me!"
Tiffa: Yeah, I can't believe that we were able to make this in less than 10 months! It's just incredible to me! And now it's up for order!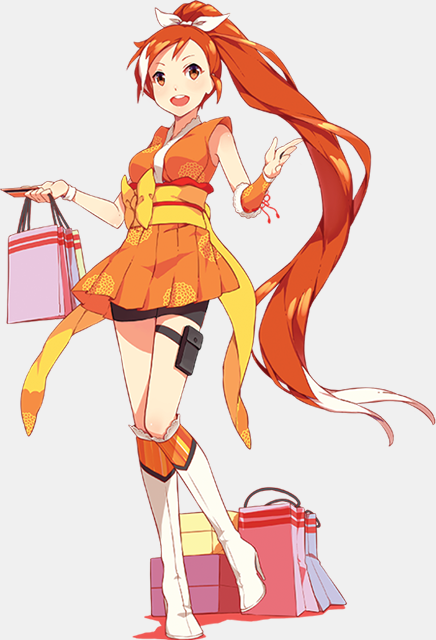 Victoria: Yeah, it's finally up for order! You can buy it on the Crunchyroll online store for $95, but if you ordered it while you were at Crunchyroll Expo, you'd get it at the special pricing of $85 and you get a special gift with it! The figure that was in the exhibitor hall is the second deco master one, so we had to fly it to each convention from Japan, and then they had to go back right away.
Tiffa: They had to be flown back to the factory as soon as possible to be made, so they were ready to go in December!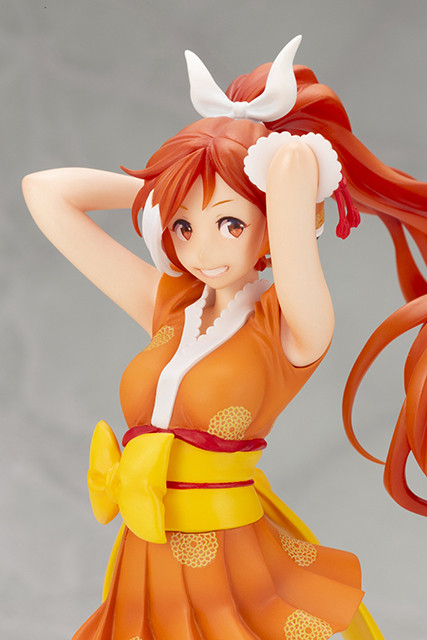 Thanks so much to Victoria and Tiffa for sharing the experience of bringing Hime to life with us, as well as the process behind figure making. It's easy to forget all of the hard work that goes into bringing our favorite characters to life, but even to longtime figure collectors and fans, I'm sure there were a couple of surprising tidbits that you've learned here, like figure skin choices and clothing textures! The Hime figure is now available, so if you want this beautiful figure to grace your workstation or perhaps maybe have it as a coffee table piece, dreams can come true TODAY! Go on, you don't want to make Hime wait, do you?
----
Nicole is a features and a social video script writer for Crunchyroll. Known for punching dudes in Yakuza games on her Twitch channel while professing her love for Majima. She also has a blog, Figuratively Speaking. Follow her on Twitter: @ellyberries
Do you love writing? Do you love anime? If you have an idea for a features story, pitch it to Crunchyroll Features!