Last week's episode ended in a terrifying cliffhanger. This week, the plot thickened! *SPOILERS CONTAINED*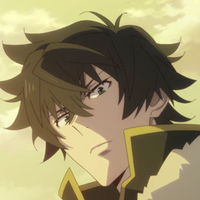 *SPOILERS BELOW*
If you're not completely caught up on The Rising of the Shield Hero, please shield your eyes.
Special note: There is a new opening sequence and ending sequence in this episode!
Everything picked up where the cliffhanger left off - Naofumi protecting Melty from an attack by a soldier. The Shield Hero party kicked them away but the footage of that fight was altered and used as propaganda across the kingdom along the new nickname: The Devil of the Shield. Everyone in the Shield Hero party became wanted criminals for kidnapping the princess!
Melty speculated that her sister, Myne, was behind this plot and assumed that she may be killed if she went back to the kingdom. She also let the party in on her family dynamic and informed them that as a matrilineal monarchy, the Queen was the ruler of the land.
The other heroes showed up to retrieve the "kidnapped princess." Myne tried to manipulate all parties but negotiations broke down as Shield Hero shed light on the potential plot that Myne almost certainly confirmed by jeopardizing Melty's safety. Motoyasu's love for Filo was rejected with her new gloves. Melty has awesome magic and it's super powerful!
Naofumi and his party left the other heroes to speculate by tossing them a rosary from The Three Heroes Church, who may behind this entire conspiracy against him. Raphtalia might have found another rival in Melty and the Queen requested to meet with the Shield Hero!
The plot thickens and there may be more questions than answers that came out of this episode. Luckily Shield Hero himself provided a place for everyone to process their thoughts:
Discuss the latest episode in this thread. Spoilers ahead.

— The Rising of the Shield Hero (@ShieldHeroEN) April 3, 2019
The new opening sequence caught everyone's attention!
I love the new opening

— Alfa1220 (@AarionF) April 3, 2019
Heck, I was just tweeting about this and the new characters we meet in the OP.

— CJ (@Animated_CJ) April 3, 2019
All the locations and people I saw in the opening made me extremely happy can't wait for rishia's suit and the scythe and his partner pic.twitter.com/meio76isW7

— Robert Arce Melgosa (@ArceMelgosa) April 3, 2019
THE NEW OPENING GOES HARD BRO

— ???????????????????? ♡ (@hvneymello) April 3, 2019
New opening is lit ????

— Kenny IkaroS (@Lil_IkaroS) April 3, 2019
I am enjoying the series so much also new intro is fantastic

— Dragoria #TeamPokemonSword (@DragoJake10) April 3, 2019
Love the new opening and glad to see naofumi and melty are on good terms!

— Gasper Kaswaki (@GKaswaki) April 3, 2019
The new opening OF MY FUCKING GOD! Awesome

— Stanislao Mingione (@StanyMingione) April 3, 2019
OP shots #ShieldHero pic.twitter.com/pQ7TfyXs9H

— Urzu 38 - ❤️I Ship Naofumi x Raphtalia❤️ (@SlvrIceDrgn1981) April 3, 2019
The new ending is so sweet too. Further cementing the otp.

Naofumi and Raphtalia are just so cute together. How they support each other too ????????❤❤ pic.twitter.com/uhCQA80ahr

— Chandler Ingram (@Chandler_Ingram) April 3, 2019
Also highkey I'm disappointed in every one of you fellow weebs. How have I seen 0 people on my timeline talking about how much of a bop the new Shield Hero op is for this half of the season??? Holy shit this is actually such a bop; wish it was on soundcloud for my weeb playlist.

— AAron2420 (@AAron2420YT) April 3, 2019
Myne...
This part of the shield hero episode was pretty cool ???????? pic.twitter.com/HWb3oKTrqv

— Callie (@cfzelda) April 3, 2019
Shield Hero makes me a n g e r y

— Dru Brandon (@Razin_Bran5410) April 3, 2019
(SLIGHT SPOILERS from shield hero episode 13)
I knew Myne wasn't getting killed by this, tbh. Considering the nonphysical properties of Raphtalia's sword and the role that she plays in this show so far, it's not really surprising, tbh. pic.twitter.com/xeM70dBI9p

— Ryuseishun (Kevin Chung Lin) (@thechillazn1) April 3, 2019
Just watched episode 13 of #ShieldHero. Good episode. I'm so glad that we can have more Melty x Filo! I was kinda hoping that Malty was going to die to Raphtalia there, but I can understand why not... Just really hate Malty.

— CascadeHope (@CascadeHope) April 3, 2019
Rising of the shield hero legit makes me upset

— ????S.Joichiro???? (@GuaptimusPrime_) April 3, 2019
Got chills when Naofumi activated the rage shield again:)

— James (@BlizzardWolf48) April 3, 2019
rage shield is amazing ???? pic.twitter.com/xWqM2gAg4K

— Assassin (@aPureAssassin) April 3, 2019
WHY DOES MALTY HAVE MORE CREDIBILITY THAN MELTY.
ALSO, REN, PLEASE LISTEN!!!! pic.twitter.com/sWXS5mpilQ
— gabe (@xFabeGabe) April 3, 2019
How do you feel about episode 13? What was your favorite moment? Tweet a reply to The Rising of the Shield Hero page!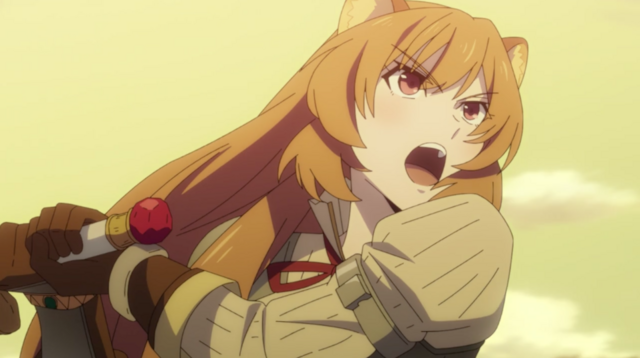 Share your thoughts on the latest episode in the comments section below!
---
Ricky Soberano is a Features Editor, Script Writer, and Editorial Programming Coordinator for Crunchyroll. She's the former Managing Editor of Brooklyn Magazine. You can follow her on Twitter @ramenslayricky.
Do you love writing? Do you love anime? If you have an idea for a features story, pitch it to Crunchyroll Features!