All the best openings and endings of 2019!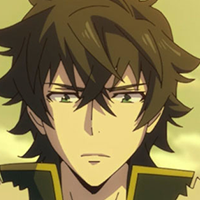 Anime openings and endings have historically been a home for extremely good music–see here for proof–and this year's crop of shows are no different. From the tone-setting perfection of Mob Psycho 100's opening to the Ghost in the Shell-esque mystique of Boogiepop & Others' ending, there's plenty to love about 2019 anime music. "But Cayla," I hear you ask, "what if I want to listen to anime music uninterrupted, without the hassle of clicking through to each different show?" Well WELCOME TO 2019 WHERE ANYTHING IS POSSIBLE. Our dedicated team of YouTube scientists over at Crunchyroll Collection (it's actually just one guy) have scoured our anime library to put together a comprehensive playlist of all 2019 anime openings and endings. You can watch here:
Now that you have access to literally every anime song we want to hear from you!! What is your favorite anime opening from shows this season? Let us know in the poll below!
---
Do you love writing? Do you love anime? If you have an idea for a features story, pitch it to Crunchyroll Features!