You're gonna need a tissue and a hug after this one. *SPOILERS CONTAINED*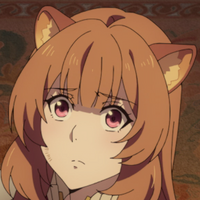 *SPOILERS BELOW*
If you're not completely caught up on The Rising of the Shield Hero, please shield your eyes.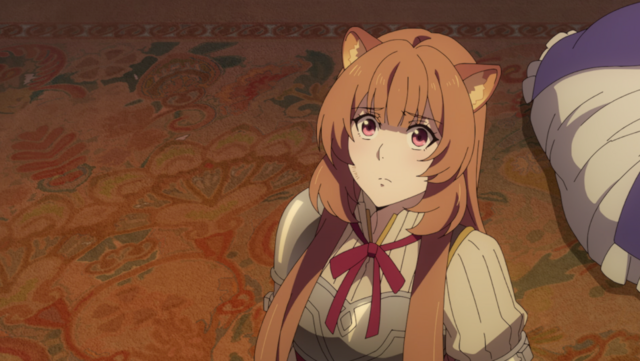 Oof! So this week's episode picked up where last week's cliffhanger left off: Raphtalia confronting her past. The lord that caused pain to many demi-humans begged for mercy and Naofumi asked Raphtalia if killing him would bring closure. Ultimately she didn't intentionally nor initially kill him as proof to her growth and ultimate higher ground above him but karma got the best of him and he flew out a window.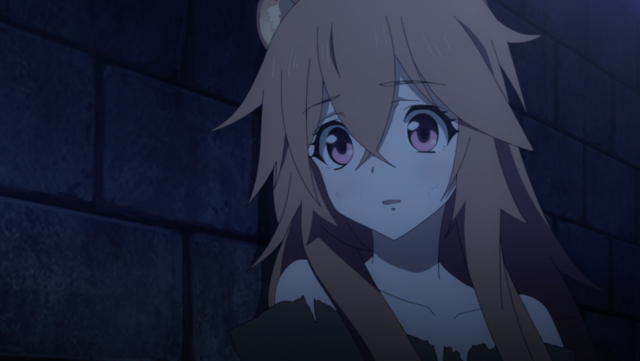 The party went with Raphtalia to see the old chambers in which she was enslaved and tortured in along with the rest of the demi-humans in her village. Raphtalia initially brought up the spirits of the villagers after the first Wave, wished to help everyone smile, and kept in mind her father's sentiment to smile especially through the hardest of times. Her friend, Rifana-chan tried her hardest to keep with the sentiment and it was revealed that she confessed to wanting to meet the Shield Hero one day and hopefully become his wife. Raphtalia was sent off to the slave merchant, leaving Rifana-chan behind.
Within their search through the chambers, they were able to help survivors! Melty showed more of her magic. Eventually the party came across Keel-kun, a friend of Raphtalia, who helped to relieve Raphtalia's intense regret for not having been strong enough to protect everyone and having left.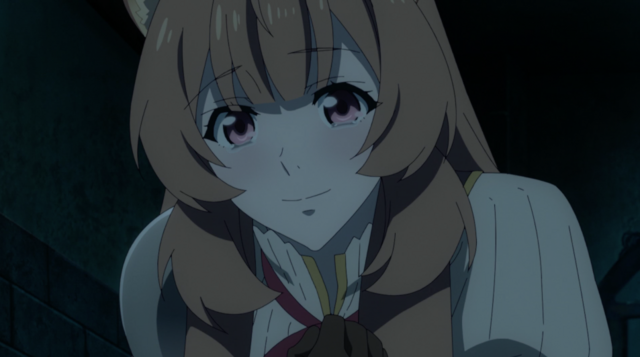 Raphtalia also saw what came of Rifana-chan and mourned with heavy regret weighing on her shoulders until Naofumi reminded Raphtalia of all of the positive effects she's had on the people around her. She was reminded of her strength and had closure with Rifana-chan.
The demi-human loathing lord not only somehow survived but also let a massive
Tyrannosaurus Rex type beast loose into the world. The T-Rex showed off the power of karma.
Oof! That was a quite a tears inducing episode but super satisfying. Shield Hero himself provided a place to process all of it:
— The Rising of the Shield Hero (@ShieldHeroEN) April 17, 2019
Raphtalia!!
My heart is broken for Raphtalia ???????????????? pic.twitter.com/bEV4I7vTER

— Urzu 38 - ❤️I Ship Naofumi x Raphtalia❤️ (@SlvrIceDrgn1981) April 17, 2019
Such a beautiful episode. Had me bawling by the end. Raphtalia's backstory is heartbreaking and uplifting at the same time to see what she's gone through and how she rose above it ❤❤???????? #shieldhero pic.twitter.com/CE8ocvuemA

— Chandler Ingram (@Chandler_Ingram) April 17, 2019
Such a sad episode pic.twitter.com/J30H7lnjLT

— JőNøSāy ????Hoping to be Isekefied into ShieldHero???? (@xxxJoNo1) April 17, 2019
April 17, 2019
Now you cry pic.twitter.com/m6cu60Kztq

— Ginto (@Ginto62) April 17, 2019
I really wasn't ready for that episode ????

— Mai (@shuzukyu) April 17, 2019
It broke me down.. ????????????

— Melty (@Melty23337982) April 17, 2019
Not Gonna Lie I Cried During The Whole Episode

— Kurumi Tokisaki (@lolisarelife253) April 17, 2019
I was sobbing when she found the bones of her friend...so terribly heartbreaking

— Meraia McDaniel (@MeraiaSunshine) April 17, 2019
I may have cried. Really loved to see her address her past and herself.

— Atlas (@AtlasCommando) April 17, 2019
the feels in this episode are powerful.

— Alfa1220 (@AarionF) April 17, 2019
The bones with the little flag in it's hand was fucking soul crushing... This whole episode just had me in shambles...

— j (@_JesusF_) April 17, 2019
This whole episode pic.twitter.com/IkA2IXDdI1

— EJ (@OmgIt5EJ) April 17, 2019
Such a sad but beautiful episode. ❤️????❤️ Raphtalia, you are the best! ❤️ pic.twitter.com/NLV4xG4tOJ

— Asami-chan ???? (@pinky_flower88) April 17, 2019
When Naofumi said "don't cry" it was definetly not only to Raphtalia but to all of us as well.

— Jacob Pope/Jakub Papež (@jakub_papez) April 17, 2019
It's alright to cry guys.

— GL (@BlackStar2396) April 17, 2019
Hurt my soul.

— Marshall Miles (@Sky_DragonX) April 17, 2019
why the new episode of shield hero got me crying in the club. Raphtalia doesn't deserve this suffering.

— Zano ✿ (@ZanoShiran) April 17, 2019
Today's shield hero hurts me. God, i wanna protect raphtalia more and more now.

— [email protected]鳶沢みさきFC (@shualter) April 17, 2019
Rising of the Shield Hero.

Stop breaking my heart.

— Yang! (@FireSideYang) April 17, 2019
How do you feel about episode 15? What was your favorite moment? Tweet a reply to The Rising of the Shield Hero page!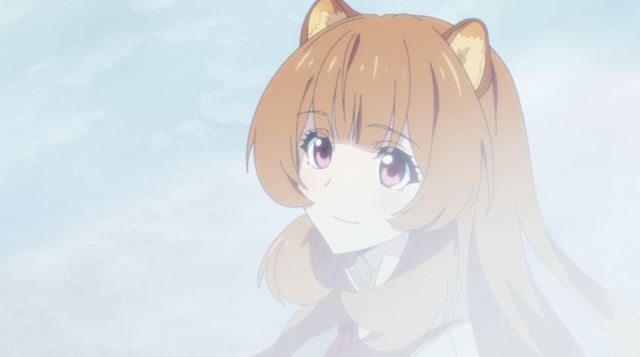 Share your thoughts on the latest episode in the comments section below!
---
Ricky Soberano is a Features Editor, Script Writer, and Editorial Programming Coordinator for Crunchyroll. She's the former Managing Editor of Brooklyn Magazine. You can follow her on Twitter @ramenslayricky.
Do you love writing? Do you love anime? If you have an idea for a features story, pitch it to Crunchyroll Features!