Can you identify the anime?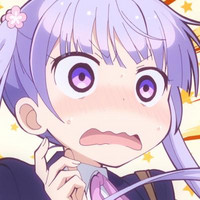 You're about to take the most challenging anime quiz ever, about a subject you probably never even payed attention to: close-ups of Japanese automated ticket gates.
IC card readers are ubiquitous in Japan, and you'll find them installed at about every one of the country's many station gates, allowing for quick passage with an IC card. Since these are an integral part of everyday life in Japan, it should come to no surprise that they're ever-present in anime as well. So whether or not you've ever been to Japan yourself, you've definitely seen them around in anime. And while it may seem trivial, a quick close-up of an IC card swipe by the protagonist is a common shot in anime, as the motion often symbolizes the start of a greater journey.
Now then, let's get to it. Try to correctly guess the anime by looking at a close-up of an IC card reader! To make things marginally easier, I've also included the corresponding real-life station for every photo as hint, but I'm sure you'll do just fine anyhow. Don't worry too much about your score; it's all good fun here, and share your results in the comments below. Good luck!
How many did you manage to guess correctly? Let us know your score in the comments below!
---
Wilhelm is an anime tourist, who loves to search for and uncover the real-world spots he sees in anime. You can talk with him on Twitter @Surwill.
Do you love writing? Do you love anime? If you have an idea for a features story, pitch it to Crunchyroll Features!