Accessories, accessories, accessories! An outfit isn't complete without something awesome and super functional. Check out these watches to show off your favorite show!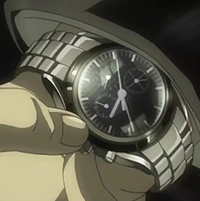 With the rise of awesome anime taking over the minds behind fashion design in streetwear and high fashion, it's time to properly look at a standby that has been giving anime the time of day for a while.
Seiko, a Japanese watch company known for its impeccable artistry and reliable pieces, has a huge selection of anime watches! From the 40th anniversary Mobile Suit Gundam timepieces to multiple Sailor Moon variations that any fan could enjoy, they continue to create exquisite gifts to fans throughout the anime world. Let's take the time to look through them!
The Dragon Ball Z watch is priced at 39,800 yen.