Mobsters and psychics add up to a mix that's 100% comedy with a little sentimental drama for good measure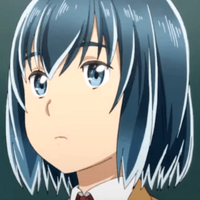 It's that time of year when thoughts turn to flowering plants and family picnics, and what could be more in the theme of spring than an anime with a title that obliquely references a spring holiday, albeit one that isn't normally associated with Yakuza and psychic girls with sour attitudes?
That's right, "Cruising the Crunchy-Catalog" is continuing the Spring 2018 Renewal with a look at HINAMATSURI, a sometimes pleasant, sometimes acerbic situational comedy that focuses on finding common ground through failure and discovering that family is what you make of it.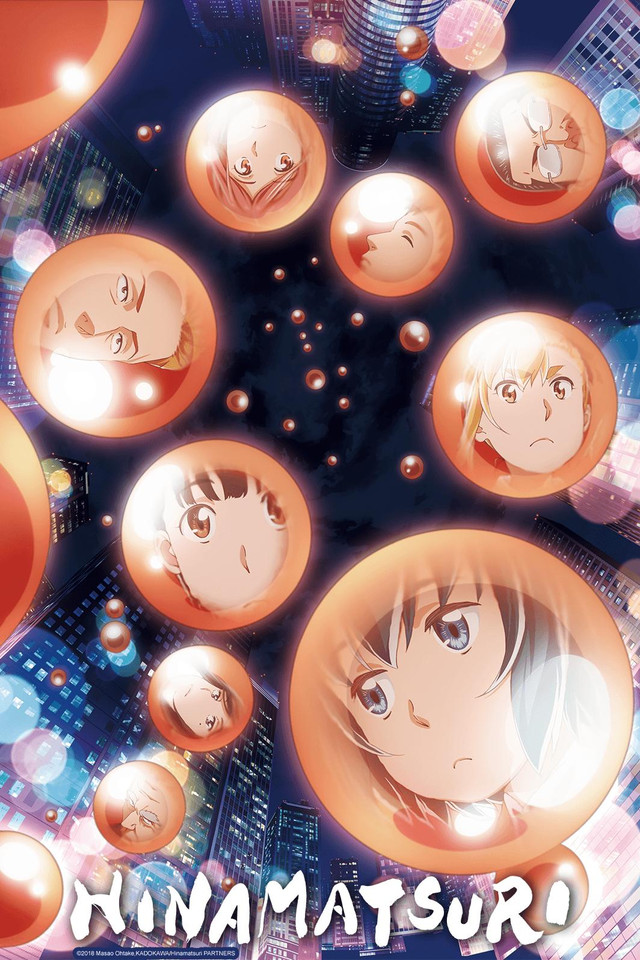 What's HINAMATSURI?
Based on the seinen manga by Masao Ohtake, HINAMATSURI is a 2018 TV anime with direction by Kei Oikawa and animation production by feel.. Crunchyroll describes the story of HINAMATSURI as follows:
Nitta Yoshifumi, a young, intellectual yakuza, lived surrounded by his beloved pots in his turf in Ashigawa. But one day, a girl, Hina, arrives in a strange object, and uses her telekinetic powers to force Nitta to allow her to live with him, putting an end to his leisurely lifestyle. Hina tends to lose control of herself, wreaking havoc both at school and in Nitta's organization. Though troubled, he finds himself taking care of her. What will become of this strange arrangement? It's the beginning of the dangerous and lively story of a nice-guy outlaw and psychokinetic girl!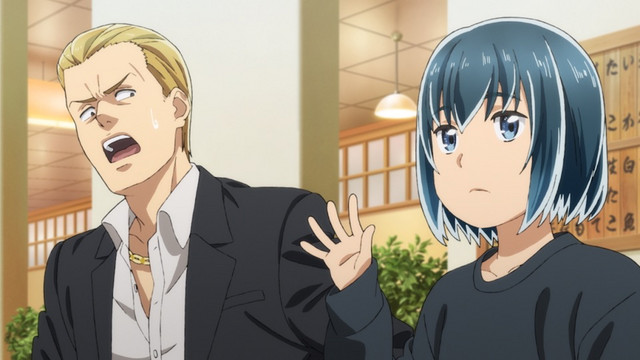 Despite its zany premise, HINAMATSURI is surprisingly down-to-earth and includes moments of touching drama, which is not exactly something one would expect from a series where the main characters are members of organized crime families, agents of secret psychic organizations, or otherwise examples of people that live at the fringes of modern Tokyo society.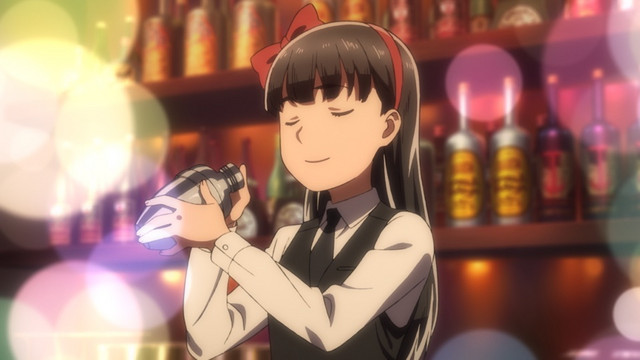 Deadpan Delivery.
Although HINAMATSURI includes some righteous facial expressions when characters react to something shocking, the show's strongest point is how understated and undersold most of the comedy is. Whether it's a psychic brawl or someone being caught in an embarrassing situation, the series specializes in delivering even the strangest scenarios with a dry, deadpan sense of humor, and as a result the jokes feel surprisingly natural.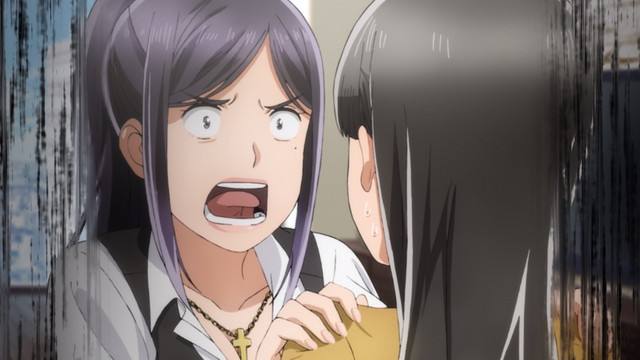 Everything is Awful.
Another one of HINAMATSURI's charms is that nearly every character is a loser and a screw-up on some level, from Nitta (who is entirely too nice for a life of organized crime) to Utako (who appears responsible at first, but who is actually a lazy freeloader that seeks to reap the benefits of illegal child labor at her bar). It's fun to see shady characters squirm when they set themselves up for failure and end up punished for their foolishness.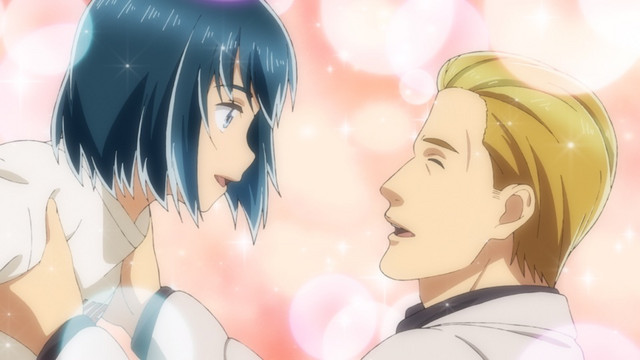 Sympathy and Sentiment.
Despite a somewhat nihilistic view of humanity in general, in specific HINAMATSURI is never too cruel to its characters, and the series is actually quite sympathetic in its depictions of the plight of homeless and housing-insecure people. The series is also very positive in its portrayal of foster families, emphasizing that family bonds are about much more than just common lineage with Hina and Anzu being welcomed into loving and supportive homes.
Crunchyroll currently streams HINAMATSURI in 197 territories worldwide, and the series is available in the original Japanese language with subtitles in English, Spanish, Latin American Spanish, French, Portuguese, Arabic, Italian, German, and Russian. A home video release of HINAMATSURI is also scheduled from Funimation in August of 2019, and if you want more psychic shenanigans in your life, there's also an English language version of the original HINAMATSURI manga from One Peace Books.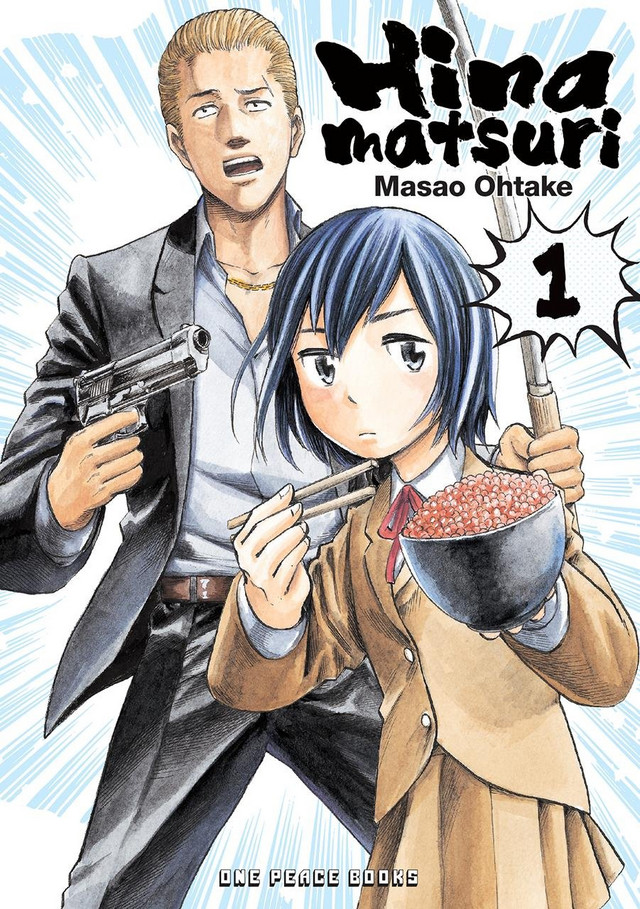 Equal parts sour and sweet, HINAMATSURI's specific blend of loud cynicism and quiet hope may not be to everyone's taste, but if you like comedies about bad people learning to be better individuals through their love for one another, and if the series is available in your region, then please consider giving HINAMATSURI a try.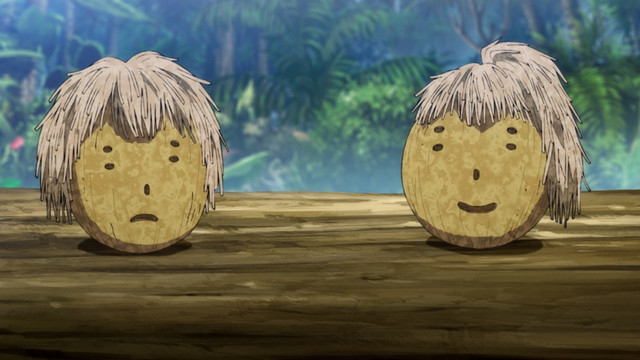 Thanks for joining us for this installment of the Spring 2018 Renewal. Be sure to tune in next time when we horse around with a slightly atypical sports anime that gives a special group of girls free rein to chase after their athletic dreams.
Is there a series in Crunchyroll's catalog that you think needs some more love and attention? Please send in your suggestions via e-mail to [email protected] or post a Tweet to @gooberzilla. Your pick could inspire the next installment of "Cruising the Crunchy-Catalog"!
-----
Paul Chapman is the host of The Greatest Movie EVER! Podcast and GME! Anime Fun Time.
Do you love writing? Do you love anime? If you have an idea for a features story, pitch it to Crunchyroll Features!