You voted every week to help pick the next wizard king. It's time to crown him!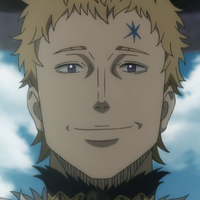 Every week, we've been letting Black Clover fans decide the next Wizard King in our Black Clover themed bracket! Each week, you all voted in our polls to decide who would rise through the ranks, and it's finally time to crown the winner! The road was long and hard, but one warrior has emerged victorious... and it might not be who you expect!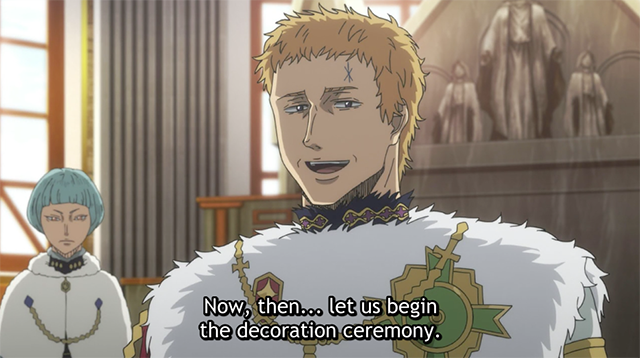 Since these are the final results, we wanted to do something a little special and show how the votes in each match broke down! Detailed below are the winners of every level of the bracket, as well as the percentage of people who voted for them to win. Now then, at long last, here are the final results of our Wizard King bracket!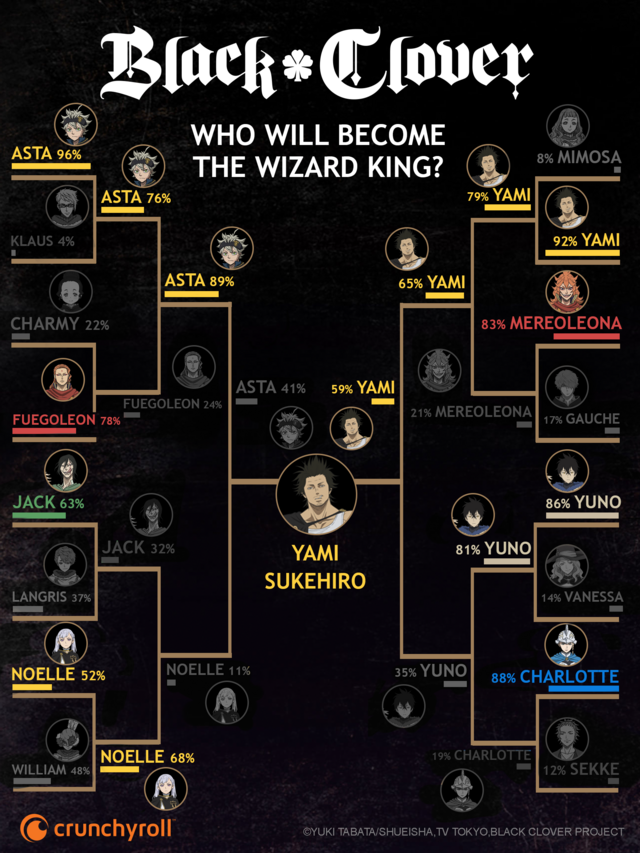 The Dark Cloaked Dimension Slashing, cigarette smoking Captain of the Black Bulls is your new Wizard King! It's a new era!! Or better yet, it's a...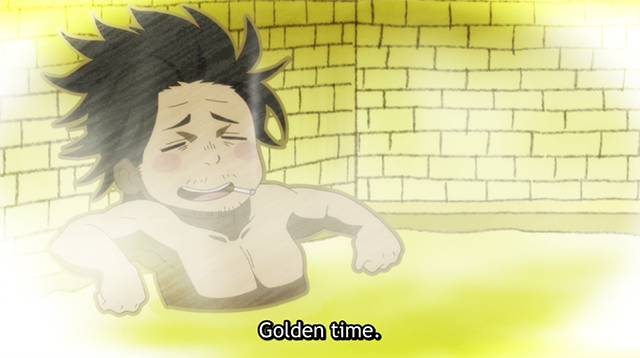 Despite his rough edges, Yami's leadership and subtle kindness allowed him to see the potential in a group of rejects and pull them together into one of the strongest teams in all of anime. Every one of the Black Bulls are where they are today because of Yami's ability to push everyone around him to surpass their limits...
...He's a worthy opponent that has come face to face with the Eye of the Midnight Sun more than once and is seemingly Licht's opposite...
...And finally, this jack of all trades can also cook. Congratulations, Yami Sukehiro and thank you to everyone who voted! Watch Black Clover every Tuesday!
What do you think about the new Wizard King? Let us know in the comments below!