BTS may have conquered the world of music, but did you know they're also huge anime fans?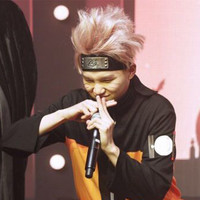 It's hard to escape the pull of BTS; even if you aren't a K-Pop fan or don't know what it means when someone says that they're ARMY, you've still probably heard of this top selling group. BTS has become inescapable, appearing in Time magazine, Saturday Night Live, and even winning 2 Billboard Music Awards yesterday along with doing an amazing performance with Halsey at the awards show! "But why am I reading about them on Crunchyroll?" you might be asking yourself. Well, as you may have guessed, the BTS guys are big anime fans! Although not a very well kept secret, you might be surprised at just how much anime is not only a part of BTS' downtime, but also their music, influencing their songs and even some of their concert appearances. As we said in our article about wrestlers and anime, you can find anime fans everywhere, even at the top of the music charts!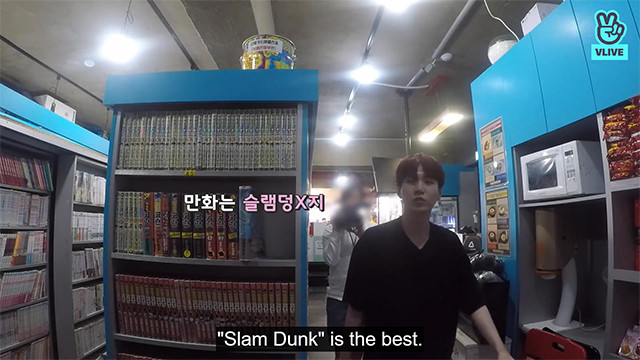 One of the most visible instances of BTS revealing their anime and manga fandom came in an episode of RUN BTS!, a show where the members chat about things that are going on both in their lives and in the performing world. In one episode, the boys end up at a manga cafe, and use the manga on hand to affect the mini games they'll be playing on the show. Suga, a devout Slam Dunk fan, immediately searches for the manga while proclaiming that "Slam Dunk is the best." When he finds the volumes of it on the bookcase, he immediately starts humming the show's theme song! V asks the other members if they know about Law of Ueki and then fawns over the power of turning trash into trees! J-Hope finds a Naruto volume, which automatically gets him, Jimin, and RM singing the show's theme song. RM even Naruto runs over to them enthusiastically!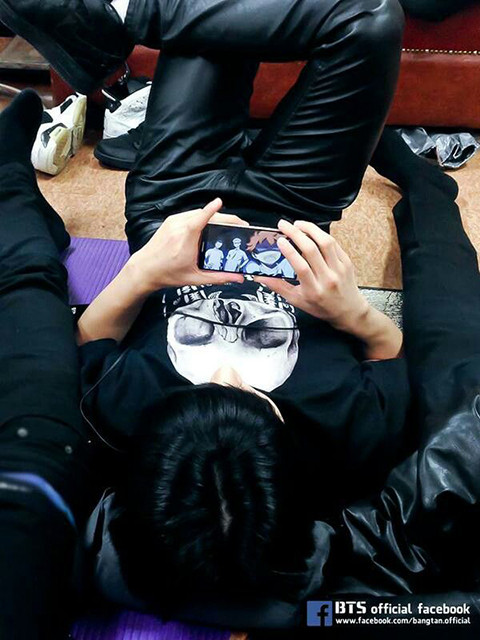 In 2018, a rumor started spreading online that Jungkook had deleted Twitter off of his phone in order to make room for Crunchyroll (we even made a little video about it!), and while we may never know if that rumor was true, Jungkook does indeed use his phone to catch up on anime! The official BTS Facebook page even featured some candid shots of Jungkook relaxing, watching episodes of Haikyu!! on his phone during some downtime.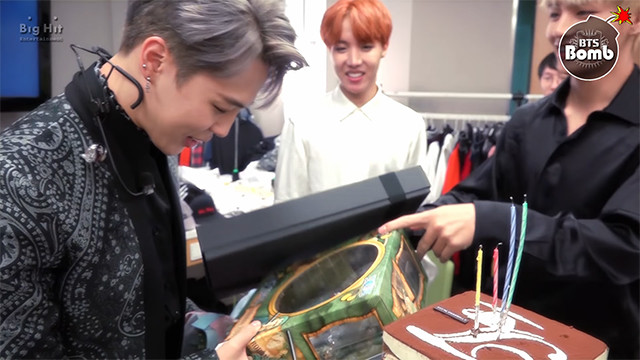 While Jungkook's Crunchyroll adventure caught fans and media attention, the rest of the boys have revealed in various interviews that they all enjoy anime and manga of various sorts. Noisey did some lightning round questions, with them being asked to choose between One Piece, Naruto, and Dragon Ball Z; although some members tried to be a bit impartial (citing "all"), the guys all seemed to prefer Naruto to the rest, with Dragon Ball Z coming in a close second! But don't fear if you're a fan of pirate action—the BTS members love One Piece too, with Jungkook stating that if he could be a superhero, he'd be Sanji! Jimin is also a huge fan, getting a Zoro figure for his birthday and revealing that when he first saw Zoro as a kid, he wanted to grow up to become a cool swordsman just like him, practicing Kendo for 8 years. Although he eventually chose singing over swordsmanship, sometimes his slick Kendo moves make an appearance in some of their videos! The BTS guys have also stated their love for series like Full Moon o Sagashite, Shugo Chara, Pokémon, and many more, showing off an impressive history of anime and manga enjoyment.
Sometimes, BTS' love of anime has bled into their performances and public appearances. During one show, V did a Nico-Nico-Ni, complete with hand gestures, as an homage to everyone's favorite Love Live gremlin, Nico Yazawa. V also sang the Card Captor Sakura opening song at a public event, doing a pretty good job of singing it off the cuff and acapela! Not to be outdone, RM had a pretty famous run in a Sailor Moon costume, even documenting the transformation he went through to get the look down, while Suga appeared on stage as Naruto, complete with whisker marks, blonde hair, and of course, the signature ninja headband. Jungkook's also been filmed doing a pretty impressive Naruto run, confirming that Naruto is indeed the one series that all members have a lot of love for!
During a karaoke RUN BTS! episode, J-Hope and Jimin (the rest of the gang couldn't contain themselves and also joined in!) sang the Korean Naruto theme song as they did the classic Naruto run and threw paper ninja stars! J-Hope and Jimin did an improptu cosplay of Rock Lee and Naruto, and members did some impressive attempts at jutsu hand movements to channel their inner shinobi for their performance. Naruto is pretty great, so we aren't surprised that it's the big favorite amongst the BTS guys, but one of their recent hit songs actually has some direct homages to another anime series that may be a little less well known outside of Asia...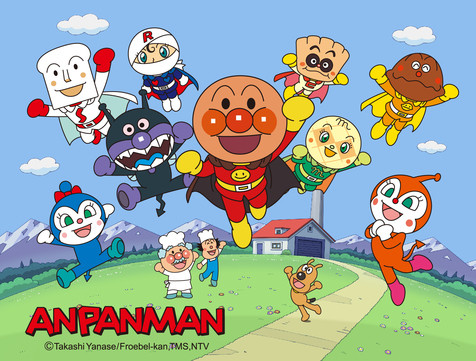 If you guessed Anpanman, you'd be right! The song "Anpanman" takes direct reference to the classic series of the same name by Takashi Yanase, featuring a brave superhero who also just happens to have a head made out of bread and filled with red bean paste. Anpanman is a global hit, and its unsurprising to hear that the BTS boys not only know who he is, but are also fans; after all, it's pretty hard not to love such a delicious superhero! In their song "Anpanman," the BTS guys sing about how they may not be superheroes like Batman or Superman, but that they can be your Anpanman, giving you strength and support when you need it, just like the sweet bread-headed anime superhero himself. Through comparing themselves to not the world's strongest hero, but the world's weakest hero, BTS stays true to their message with the thought that, rather than being a hero just because you have strength, you can also be a hero even if you're soft like sweet red bean buns. Of course, the BTS guys might be a bit more attractive than Anpanman, but they are right to idolize a hero who happily shares his deliciousness with anyone who is hungry or in need!
It can be easy to forget that some of our favorite pop stars are also just regular people, and the fact that BTS have such a deep love for anime and manga helps to remind us that, between the world tours and the amazing performances, they enjoy relaxing with their favorite shows, being inspired by their favorite characters, or simply just enjoying the pleasure of Naruto running whenever they get a chance. As BTS continues their world domination of the music and media charts, we'll hopefully hear more about what anime they're enjoying on a daily basis; I don't know about you, but I'm curious to know what shows they're all watching this season!
Are you going to see BTS during their Love Yourself: Speak Yourself World Tour? Do you have any similar tastes to the BTS guys? Do you also enjoy Naruto running in your free time? Let us know in the comments!
----
Nicole is a features writer and editor for Crunchyroll. Known for punching dudes in Yakuza games on her Twitch channel while professing her love for Majima. She also has a blog, Figuratively Speaking. Her biases are RM and J-Hope. Follow her on Twitter: @ellyberries
Do you love writing? Do you love anime? If you have an idea for a features story, pitch it to Crunchyroll Features!