Trust us, we're anime mom experts.
It's that time of year again, folks: Mother's Day. The time when all of us can come together to celebrate motherhood in all its forms. Mothers come in all sorts of shapes and sizes. Some have one mother. Some have two. Some are biological. Some aren't. Who among us doesn't have "the Mom friend" in their friend group? I once saw a woman who described herself as "a single mom with no kids" in her dating profile and by golly, folks, that one stuck with me.
It takes a lot to be a mom—and even more to be a good one. And trust me, I know a good mom when I see one. As a fan of both anime AND moms, I feel truly blessed. There are TONS of great moms out there in anime. I've already wished my real mom a happy Mother's Day, so now it's time to celebrate with my other moms: the best moms in anime.
Inko Midoriya - My Hero Academia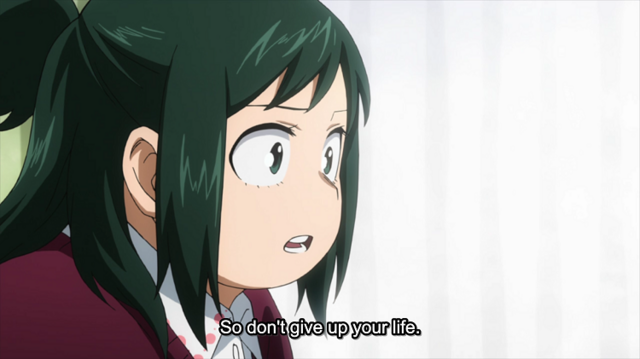 A favorite anime mothers list that doesn't lead with Inko Midoriya is a list I don't wanna read. Inko Midoriya is who anime moms should strive to be. There's absolutely nothing wrong with this mom. Every step of the way she takes complete pride in her son Deku and his accomplishments. Even when her son faces immense danger and painful injury, she doesn't waver in her support. At the same time, she never devalues her own feelings. She's never shy when it comes to voicing worry and concern over her son's safety. She chastises both him and his mentor for his recklessness when they deserve it. She reminds them that there's more to being a hero than simple self-sacrifice, because there are people like her who need them to come home safe and sound. She's perfect, and I want to give her a hug.
Tosen Shimogamo - The Eccentric Family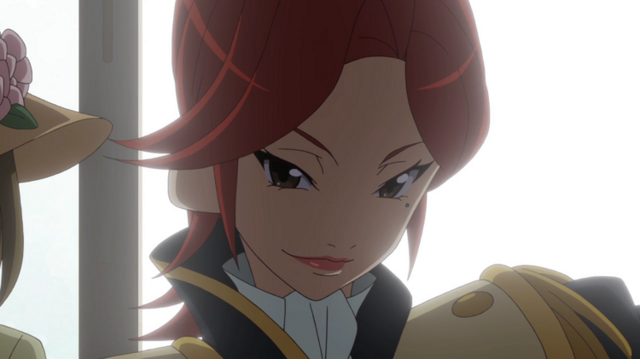 It takes a lot to be an amazing mother, but luckily for this one being human isn't a requirement. Matriarch of the honorable Shimogamo family of Kyoto tanuki, the untimely passing of her husband made her solely responsible for raising the next generation of Shimogamo tanuki. Luckily for Yasaburo and his three brothers, their upbringing couldn't be in better hands (er, paws). The Shimogamo family's pride lies both in their unwavering pursuit of fun and in the close ties that bind them all together. When she's not dressing up like a prince and dominating the local billiards clubs, Tosen comforts and guides her children with the unconditional love only the best of mothers can provide.
Lisa Lisa - JoJo's Bizarre Adventure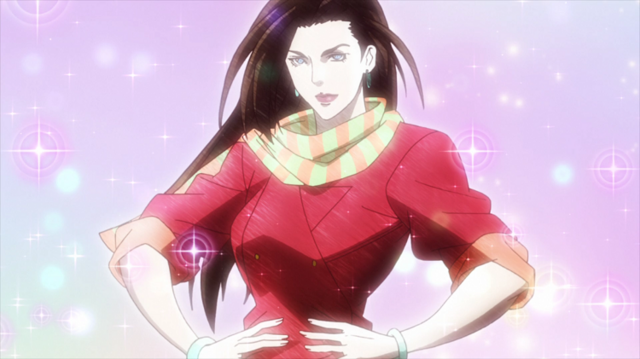 Some moms show their love and dedication by coming home from a long, stressful day at work and still taking you to soccer practice. Some moms show their love by throwing you into a big, oily pit and telling you to climb out or die. Lisa Lisa is the latter. While not a Joestar by birth, their fates became intertwined when she was saved from a boat full of rampaging vampires by Erina Joestar as a baby. She later married into the Joestar family, mothered a son, and ultimately suffered the same fate as Erina—her husband was killed by a vampire. Having learned Hamon from her adopted father, she got her revenge on the vampire who widowed her and gave up her son to go into hiding. She became a master Hamon user, and years later her son Joseph would unknowingly seek out his own mother to teach him. Though her methods might seem harsh, her training gave him the tools necessary to once and for all defeat the Pillar Men menace together. Finally reunited, they could be the family they had always wished to be. Smart, beautiful, and tough to boot, on a scale of one to ten this mom is a fifty.
Sakura Uchiha - BORUTO: NARUTO NEXT GENERATIONS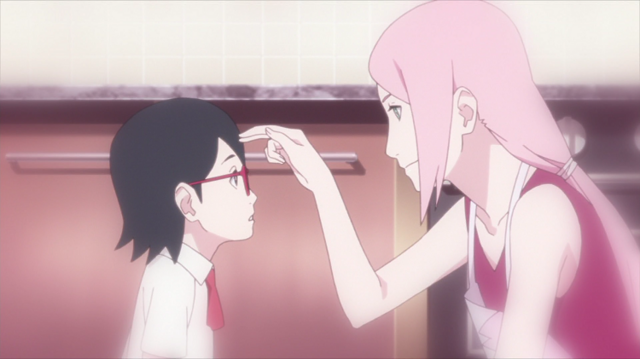 Sakura has a special place in the hearts of many anime fans as one of the only mothers they got to watch grow up and become a mother in front of their very eyes. Though a young girl at the onset of Naruto many years ago, Sakura has since grown into a fine mother raising her own shinobi daughter in the ongoing series BORUTO: NARUTO NEXT GENERATIONS. With her husband Sasuke largely absent on secret missions, Sakura is tasked with being one of the villages best fighters, medical practitioners, and sole caretaker for her daughter. She does it well though, assuaging her daughter's anxieties through her unshakeable trust in Sasuke and doing whatever it takes to defend her daughter in times of need. She's living proof that shinobi moms can truly have it all.
Izumi Curtis - Fullmetal Alchemist: Brotherhood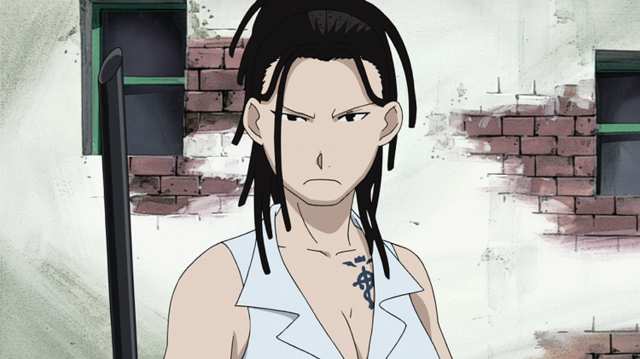 It might seem a bit cruel or ironic to put Izumi—a woman whose greatest weakness was caused by her inability to have children—she is without a doubt the greatest maternal figure in the Elric brothers' lives. Like the Elric brothers, she had dabbled in human transmutation following the death of her baby in childbirth. As a result, she lost several internal organs and the inability to ever have children. She later took in and trained the Elric brothers, who had undergone a similar ordeal after the death of their mother. Though a tough-as-nails fighter and trainer, Izumi's naturally caring nature helped nurture the Elric brothers into two of the best Alchemists and fighters in the nation. She's as much a fantastic mother as any others in this list.
Kobayashi - Miss Kobayashi's Dragon Maid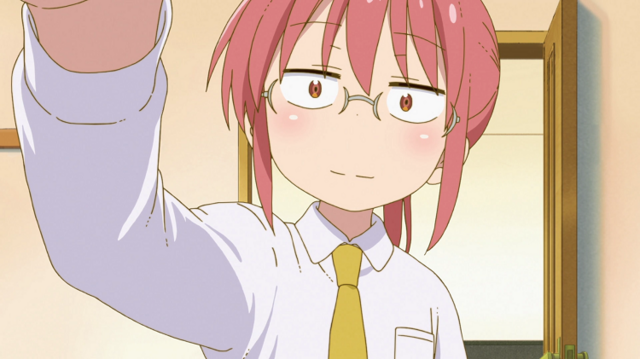 Miss Kobayashi's Dragon Maid is an anime all about a bunch of misfits coming together and forming their own little family in Tokyo, and Kobayashi happens to be everyone's favorite tired, working-class stepmom. Having already had her loner lifestyle thrown out of whack when a maid who is also a dragon shows up on her doorstep, her life further complicates when a young dragon named Kanna inserts herself into Kobayashi's life. Despite being hundreds of years older than Kobayashi, Kanna is still very much a child as dragons go, and begins seeing Kobayashi as a mother.
The show is full of cute scenes between the two, and one of my favorite episodes in the series spells out their mother-daughter dynamic in pretty explicit terms. A harsh crunch period at work means Kobayashi can't come to the sports festival at Kanna's school. Kanna gets upset, and Kobayashi struggles to reconcile the way Kanna sees her with the off-hand approach her own parents took raising her. It's an incredibly touching episode, and watching Kobayashi open up her heart a little more to her newfound daughter solidifies her as one of the best moms a tiny anime dragon girl could ask for.
Bulma, Chichi, and Android 18 - Dragon Ball Super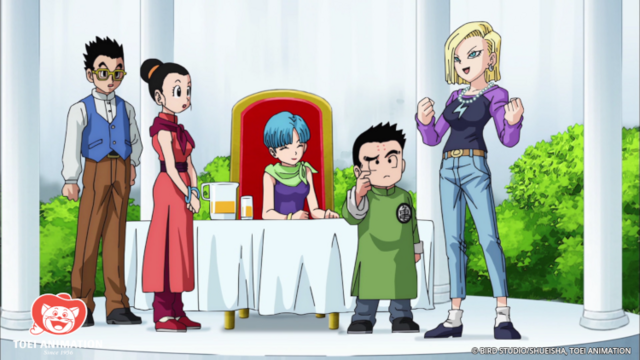 So far I've tried to stick to one mom per show, but when it came time to choose which Dragon Ball mom was best, I couldn't bring myself to do it. They're all great. As is the tragic fate of great moms everywhere, they never get the credit they deserve. Take Bulma, for example. She took a genocidal villain hellbent on destroying the earth and turned him into a family man. Not to mention the fact she—the smartest person in the world—invented time travel to save not one but TWO timelines from destruction. Speaking of which, without Android 18, Universe 7 would never have been able to win Zen-oh's tournament and multiple universes would've been annihilated.
Finally, there's Chichi, who receives the brunt of maternal disrespect. Sure, she nags her husband and kids, but put yourself in her shoes! All she wants is a good life for her family, yet she can only watch as they put themselves in harms way time after time. How many times has she seen her husband die? Too many! Also, let's be real here, Goku doesn't know what a freaking kiss is. That woman has had to endure decades married to an absolute beefcake who won't even kiss her. Who among us wouldn't have a little pent up frustration after that?
Of course, these are just a few of all the wonderful moms that the we've been blessed to meet while watching anime. I know I'll be thinking of each and every one of them, and I hope you will be too. So take the time today to wish your local mom a happy Mother's Day, then kick back and watch some anime together.
Which anime mom would you most like to wish a happy Mother's Day? Let us know in the comments below!

-----
Danni Wilmoth is a Features writer for Crunchyroll and co-host of the video game podcast Indiecent. You can find more words from her on Twitter @NanamisEgg.
Do you love writing? Do you love anime? If you have an idea for a features story, pitch it to Crunchyroll Features!