From Nobunaga's Ambition to Cardcaptor Sakura, we're digging a little deeper on the composer's birthday!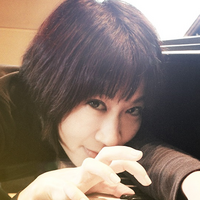 May 18 marks the birthday of Yoko Kanno, one of anime's most celebrated composers and musicians. Even if you're fairly new to anime or don't have an encyclopedic knowledge of composers' names, you've likely heard something by Kanno at least once. Her innovative tunes fill shows like Cowboy Bebop, The Vision of Escaflowne, and multiple series of Macross, just to name a few.
For her birthday, it would be easy to reminisce just about her more famous works. Instead, though, we've decided to take a look at earlier and lesser-known places she's popped up in the anime world. Maybe you're already aware of some of these. Maybe they're new to you. Or maybe you sensed a familiar sound when you listened to these tunes or soundtracks.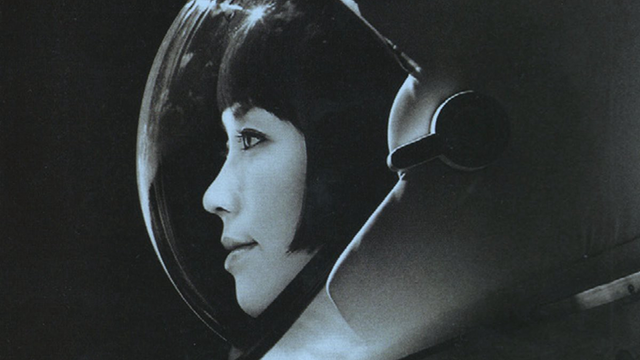 Be sure to let us know what your favorite Yoko Kanno tracks are—famous or otherwise—in the comments. And grab your favorite Kanno soundtrack for a listen in honor of her birthday!
Nobunaga's Ambition Game Series: Composer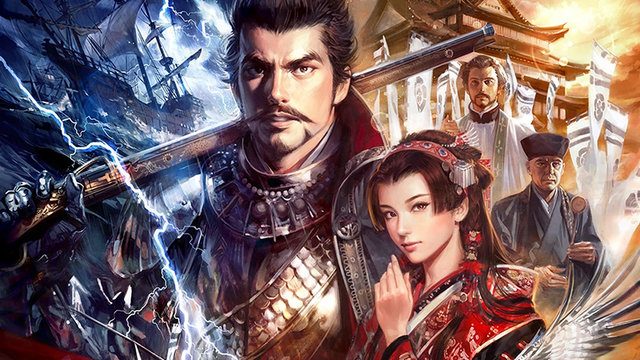 In 1983, video game developer Koei released a game written entirely in BASIC, casting the player as one of Japan's legendary feudal lords and guiding through through various historical events. Three years later, a second game was released—the first to make its way outside Japan. This iteration of Nobunaga's Ambition has received ports for everything from the NES to iOS.
The second game was also Yoko Kanno's entry into the series. She would end up composing music for five of the franchise's games. This was one of her earliest gigs, preceded by a turn-based game based on Romance of the Three Kingdoms (also from Keio). If you can get your hands on a copy of the soundtrack, it's an interesting listen. Considering it's an early, simple game release, she had all of one instrument to work with!
Please Save My Earth: Composer (with Hajime Mizoguchi)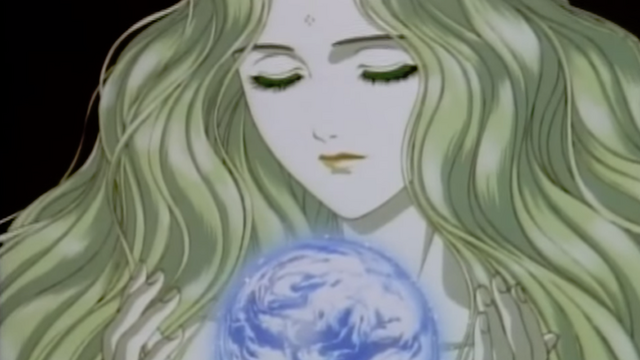 Before The Vision of Escaflowne and Cowboy Bebop, Kanno worked on the score for the OVA adaptation of Saki Hiwatari's Please Save My Earth. The popular shojo manga focused on a group of seven young people—six high school kids and a seven-year-old—who all had similar dreams about a group of scientists on the moon observing Earth. The seven new (or, rather, old) acquaintances seek to figure out what the dreams mean, all while attempting not to let these memories overshadow their current lives.
Kanno composed the score alongside her husband, Hajime Mizoguchi (Jin-Roh). The two would later work together on other projects, including Escaflowne and Macross Plus.
Cardcaptor Sakura: "Platinum"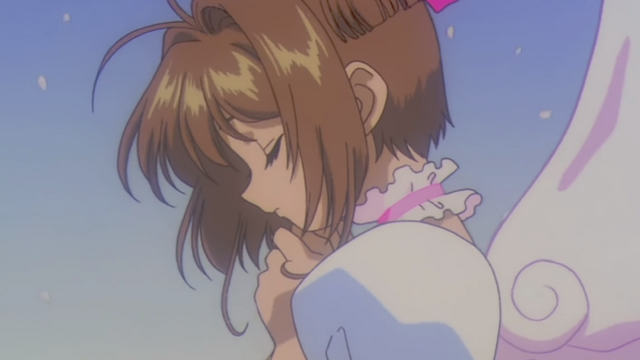 In 1999, Kanno teamed up with two regular collaborators to create "Platinum," the third OP of the original Cardcaptor Sakura. Lyricist Yuho Iwasato worked with her on Macross Frontier, the Escaflowne movie, and several other titles.
Joining them was voice actress and singer Maaya Sakamoto, notable (in addition to her own career) for her many collaborations with Kanno before and since. She appeared as Hitomi in the Escaflowne TV series and film and went on to sing the first opening to Macross Frontier and take a small role in the series proper. "Platinum" was Sakamoto's sixth single, and reached #21 on the Oricon weekly charts. She followed it up not long after with "Yubiwa"—also written by Kanno and Iwasato—from the Escaflowne movie.
Jin-Roh: Pianist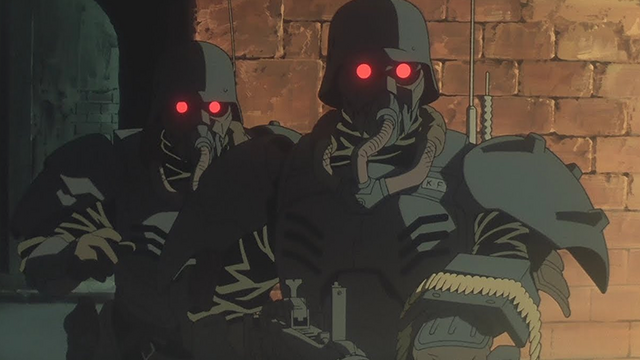 Kanno and Mizoguchi worked together again on the film Jin-Roh: The Wolf Brigade. The military sci-fi thriller created by Mamoru Oshii featured a score by the latter, who also sat in on cello. The rest of the band consists of familiar names, including bassist Hitoshi Watanabe (Cowboy Bebop, Kids on the Slope), keyboardist Keishi Urata (sound architect for Akira), conductor Mario Klemens of the Warsaw Philharmonic... and Kanno, who played piano for the group.
Hearing Kanno play is always a treat, whether it's for one of her own compositions or elsewhere. Jin-Roh features plenty of piano solos in its soundtrack, so we have lots of chances to listen to her throughout.
Ring of Gundam: Composer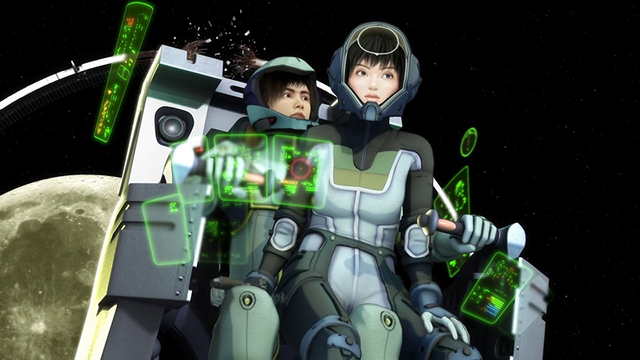 Kanno is no stranger to the Gundam franchise. She served as composer for 1999's Turn A Gundam and both its films. When it came time to celebrate the franchise's 30th anniversary in 2009, she was back on board for a new short project.
The CGI film Ring of Gundam was based on an unused script by series creator Yoshiyuki Tomino. The five-minute film takes place in a new era long after the events of the original series, and tells only minimal parts of a much bigger story. Earth Federation pilot Eiji teams up with Yuria, a young woman from this era's Ring Colony orbiting the moon, to find a data cache called Beauty Memory. But to unlock its data, he must obtain "Amuro's Legacy." The short film contains only a few minutes of music, but it's still got that epic Kanno sound to it!
Space Dandy: Featured Composer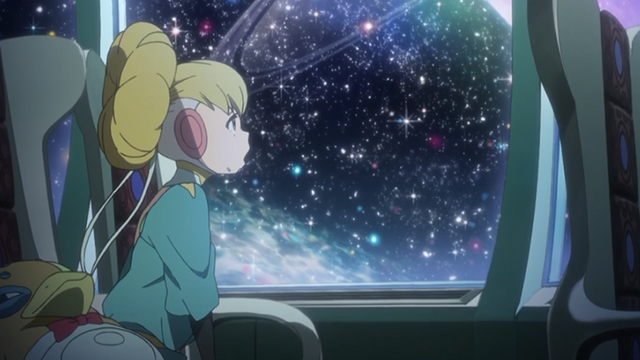 There are there things Shinichiro Watanabe really seems to like: outer space, cool music, and revisiting previous collaborations. We're getting all three with this year's Carole & Tuesday, and we definitely got that in 2014's Space Dandy.
More than a dozen musicians and composers were brought in to work on the Space Dandy soundtrack, Kanno amongst them. She arranged the ending theme for the first season, as well as an insert song for episode 5. "Shiritai" as a collaboration with rapper Izumi Makura. Kanno was back again for the show's second season.
You can also hear Taku Takahashi, KenKen, and many more in the show's soundtrack.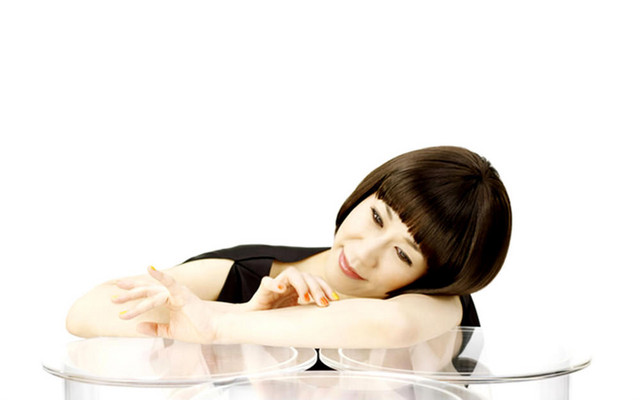 This is just scratching the surface of Kanno's work outside her better-known projects. She's also composed tunes for SMAP and the aforementioned Maaya Sakamoto, written music for live-action TV and film, and penned tunes for commercials. Then there's work for associated bands, and that whole "Gabriela Robin" thing... in short, she's a busy lady with a lot of compositions under her belt.
What are your favorite Kanno tunes, well known or otherwise? Tell us in the comments!

-----
Kara Dennison is a writer, editor, and interviewer with bylines at VRV, We Are Cult, Fanbyte, and many more. She is also the co-founder of Altrix Books and co-creator of the OEL light novel series Owl's Flower. Kara blogs at karadennison.com and tweets @RubyCosmos.
Do you love writing? Do you love anime? If you have an idea for a features story, pitch it to Crunchyroll Features!