Get to know the artists old and new who brought the anime hit its unique style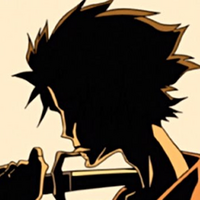 15 years ago today, Samurai Champloo burst onto the anime scene. Its anachronistic mix of hip-hop aesthetic, chanbara action, and slick animation made it an instant classic. Director Shinichiro Watanabe has continued to bring his own unique vision to more and more titles since then, but the Edo-period piece remains his most down-to-earth yet... literally.
As with anything Watanabe creates, a lot of different visionaries and inspirations contributed to the entire package. From classic Japanese artists to modern musicians, they're all a part of why we love Samurai Champloo. Today, as we look back on the decade and a half since (and forward to Watanabe's other work), we're taking a moment to investigate some of the individual assets that helped put together the bigger picture.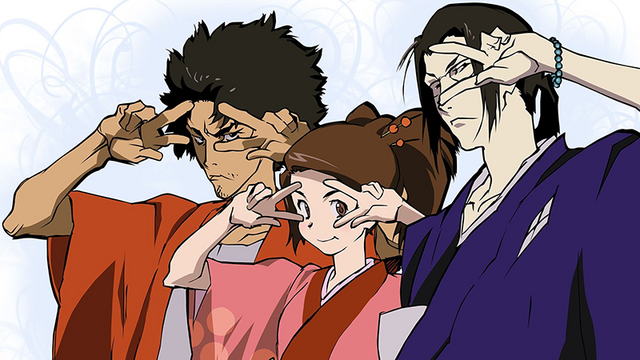 As with anything Watanabe makes, we can only ever hope to scratch the surface when it comes to his collaborators and ideas. Any other favorite creators or themes you've noticed in the series? Let's keep the conversation rolling in the comments to celebrate the show's longevity!
Music: Nujabes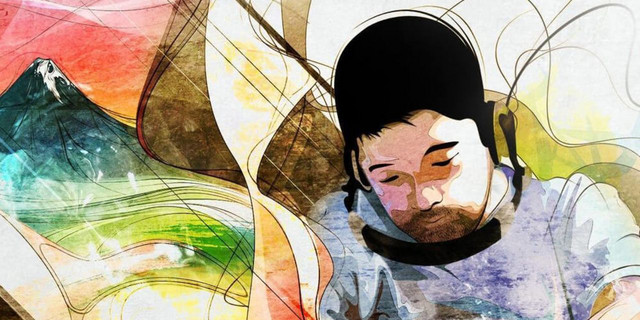 The late Jun Seba began his career in music as a record store owner, before kicking off his own indie label in 1998. By 2003 he was creating tracks under the name Nujabes, wowing crowds around the world with his nostalgic blends of hip-hop and jazz.
Nujabes contributed an impressive number of tracks to the Samurai Champloo soundtrack, including the iconic opening theme "Battlecry" (a collaboration with Shing02). This was in addition to his own prolific output. Sadly, Seba's life was cut tragically short in a car crash in 2010. Several albums were released posthumously, and a massive concert was held this past February on the ninth anniversary of his passing.
Head on over to Spotify for more music from Nujabes, including the full Luv(sic) Hexalogy.
Music: Fat Jon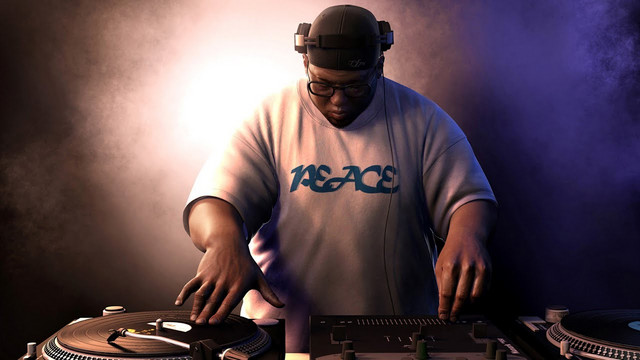 Watanabe loves to come West to find musical talent for his projects, and Samurai Champloo was no exception. Another prolific contributor to the show's soundtrack was Ohio-born Jon Marshall, a.k.a. Fat Jon the Soul Physician. The rapper and producer is another major multitasker, serving as a member of Five Deez, 3582, Rebel Clique, and Beautiful Killing Machine.
Fat Jon's many contributions to the Samurai Champloo soundtrack include "How You Feel" and "1st Samurai," the latter a collaboration with the aforementioned Nujabes. He's still making music to this day, which you can check out on his official website, ample soul.
Music: Force of Nature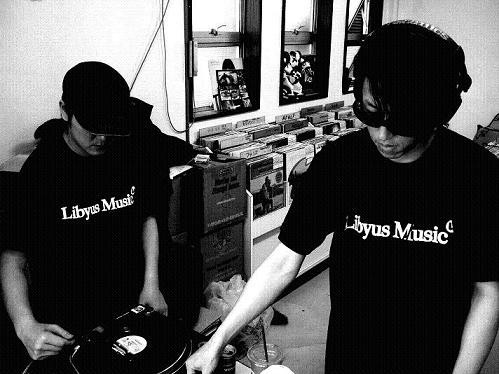 Rounding out Samurai Champloo's Big 3 (or is that Big 4?) contributors—though by no means the last of the musicians attached to the project—are Force of Nature. The Japanese duo consists of KZA and DJ Kent, a duo bringing together their talents, unique styles, and massive vinyl collection together to create lo-fi beats to watch anime to.
You'll recognize their sound in tracks like "Just Forget" and "Same Ol' Thing," blending calm vintage tracks with more modern dance and hip-hop beats. They also teamed up with Tsutchie (formerly of Shakkazombie, featured in Cowboy Bebop's Session XX) for the Samurai Champloo soundtrack album Masta.
Fans wanting more of Force of Nature will reach a dead end attempting to access their website... but their MySpace is still up and running with some sample tracks.
Art: Kazuto Nakazawa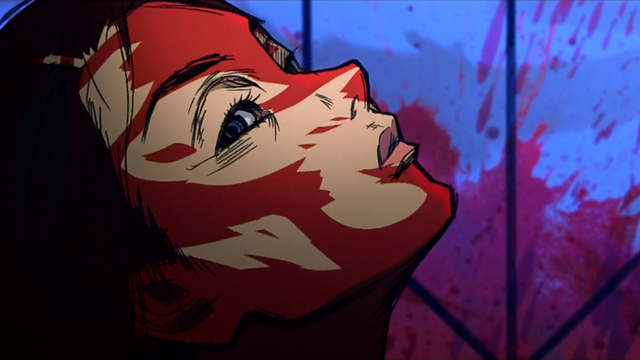 Fans of Kill Bill will recognize Kazuto Nakazawa's style at work in Samurai Champloo. The artist pulled double duty as both character designer and chief animator, adding to the show's distinctive look and wild chanbara-inspired action scenes.
Nakazawa's work on Kill Bill—the anime sequence depicting O-Ren Ishii's back story—premiered just one year prior to Champloo. In that same year, he did key animation for two short films in The Animatrix: "Kid's Story" and "A Detective Story." You'll also see his animation at work in the video for Linkin Park's "Breaking the Habit."
Inspiration(?): Spike Spiegel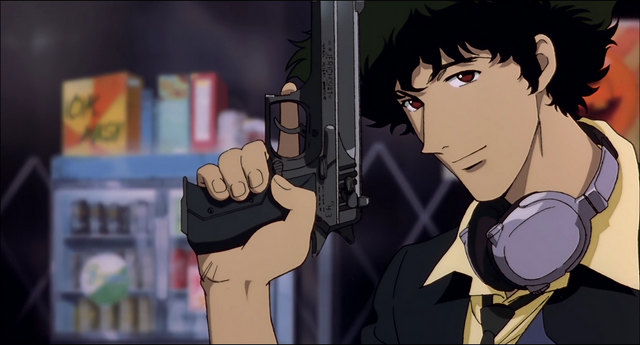 Perhaps we should say "anti-inspiration," because Watanabe's goal was to create a character who was Spike Spiegel's polar opposite.
The character of Mugen—the rude, reckless member of our lead trio—was dreamed up as Watanabe was working on the Cowboy Bebop movie, Knockin' on Heaven's Door. The idea was to create an antithesis to the space cowboy: where Spike was mature, capable, and cool, Watanabe wanted someone "young and a little stupid." We're not sure if he succeeded in making Mugen not cool, though... in spite of (or perhaps because of) his wild style, viewers love him.
Funnily enough, Steve Blum served as the dub voice of both Spike and Mugen.
Inspiration: Historical Luminaries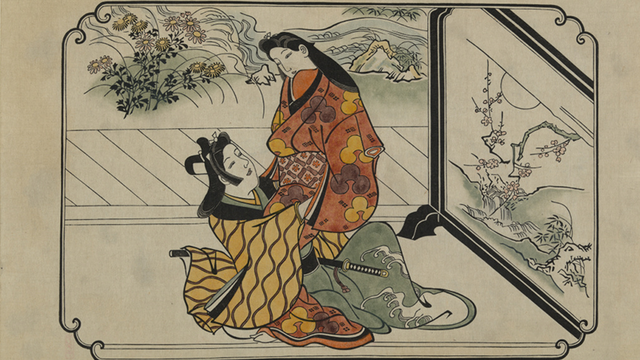 Samurai Champloo pulls a lots from Japan's Edo Period; but if you're looking for historical accuracy, you'll be either very disappointed or extremely confused. If the slew of R&B and hip-hop artists populating the soundtrack didn't already clue you in, the series loves anachronisms and prefers entertainment over accuracy.
That's not to say you won't get a tiny bit of a history lesson as you watch. Take Fuu's unexpected modeling job for Hishikawa Moronobu, one of the first artists to popularize the style. (He may have taken some liberties with her likeness, but she sure didn't seem to mind!) They also have a run-in with Alexander Cartwright, the man credited by some with inventing the modern sport of baseball. Just be sure to take everything you see with a huge shaker of salt; we're guessing Cartwright didn't challenge random samurai to baseball games, though we could be wrong.
What are your favorite things about Samurai Champloo? Let's keep celebrating in the comments!

-----
Kara Dennison is a writer, editor, and interviewer with bylines at VRV, We Are Cult, Fanbyte, and many more. She is also the co-founder of Altrix Books and co-creator of the OEL light novel series Owl's Flower. Kara blogs at karadennison.com and tweets @RubyCosmos.
Do you love writing? Do you love anime? If you have an idea for a features story, pitch it to Crunchyroll Features!